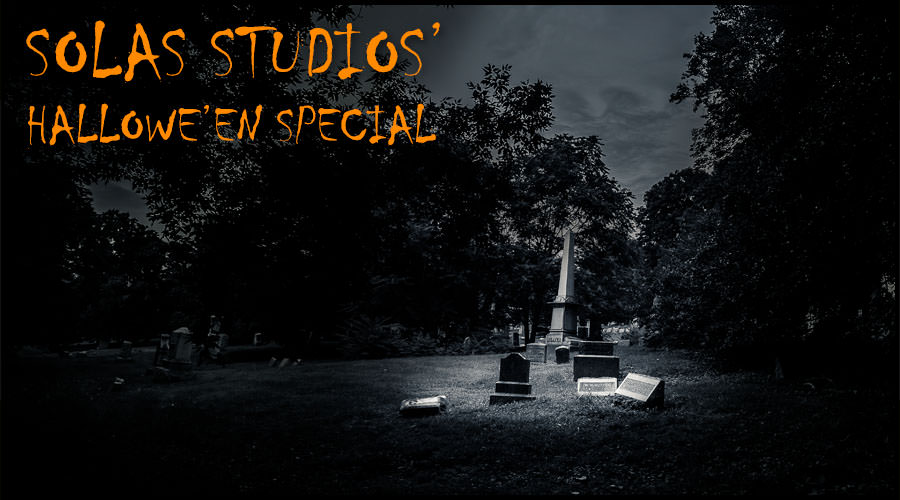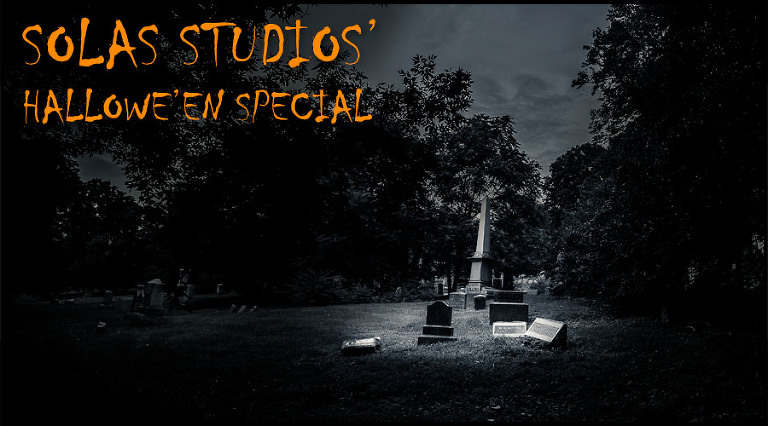 Because of the creepy nature of the photographs, we thought All Hallows' Eve would be a perfect time to show off one of our recent commissions! We had the pleasure of photographing some pretty cool places in Central New York, which are well known for raising the hair on a few arms. Ours included (Or maybe just Colleen's)!
The Onondaga Historical Association was looking for some photos to include in their exhibit for the Syracuse Stage production of Blithe Spirit. Their request was for some photos at Oakwood Cemetery, well known for some local urban legends, and has even been the focus of paranormal investigations for its purported ghostly activity. Let's just say, that after dark, the beautiful and peaceful Oakwood grounds, will leave you feeling anything but peaceful. But it should did make for some pretty awesome photos!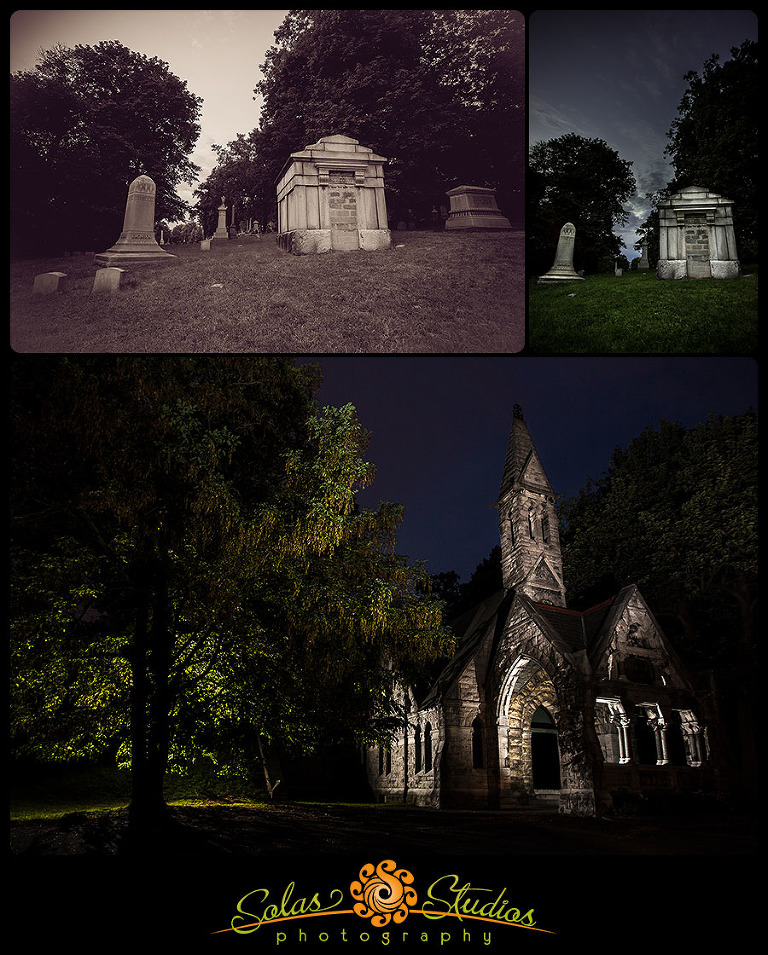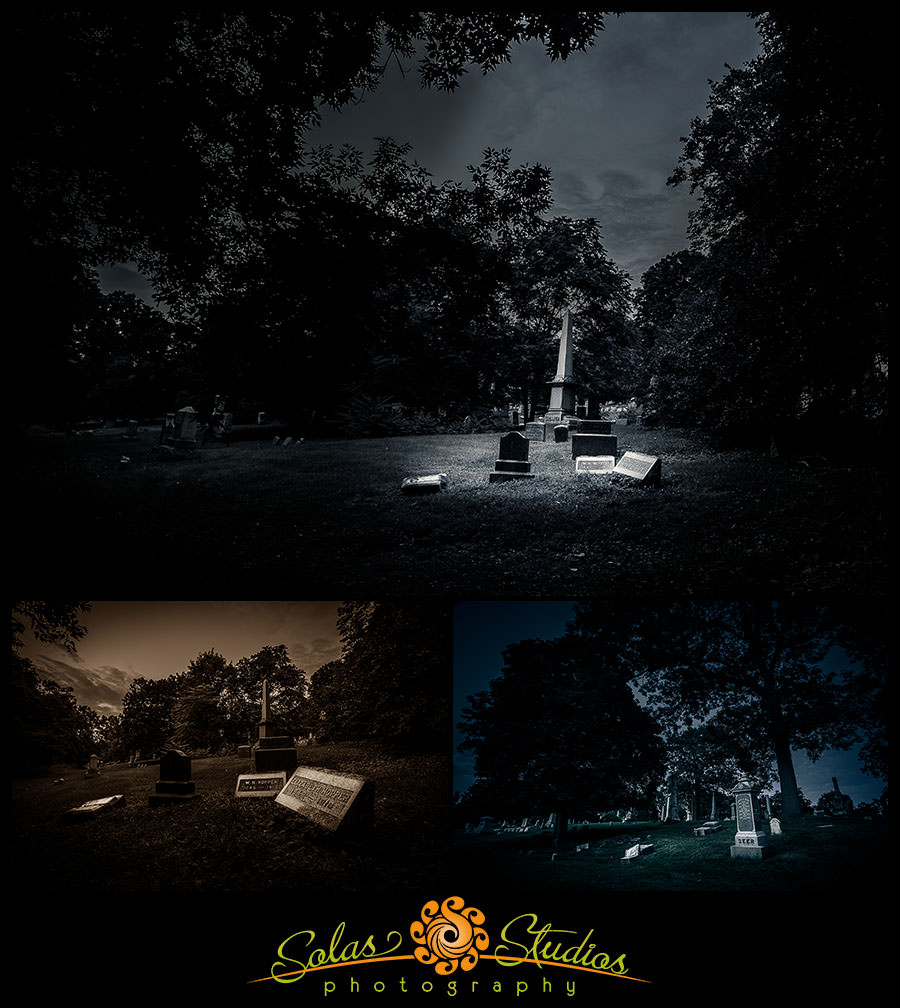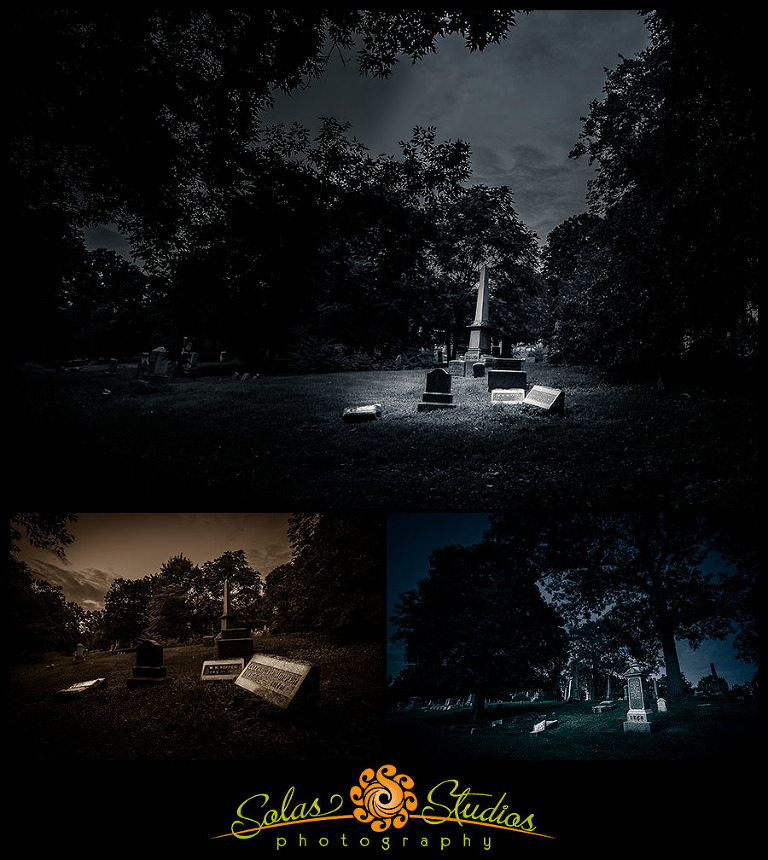 The second location that OHA asked us to shoot was the notorious "13 Curves" also known as Cedarvale Road.  Known for its sighting of the "Lady in White", "Phantom Bride", "The Bloody Bride" or other variations of the tale, 13 Curves, on foot at night is not for the lily-livered. As the folklore tells it, a newly married couple traveling down Cedarvale road lost control of their car and crashed, which inevitably resulted in the ghostly haunt of the bride searching for her lost love. She is reported to be seen sauntering down the road on Halloween night around midnight. Anyone looking to prove or dispute this local legend will have their chance tonight! We recommend being very careful if you do venture out there! As a newly married couple ourselves, we worried that we might succumb to the same fate with the speed that some vehicles travel down that road! Here are some photos of the "Curves", along with our interpretation of what the bride might look like!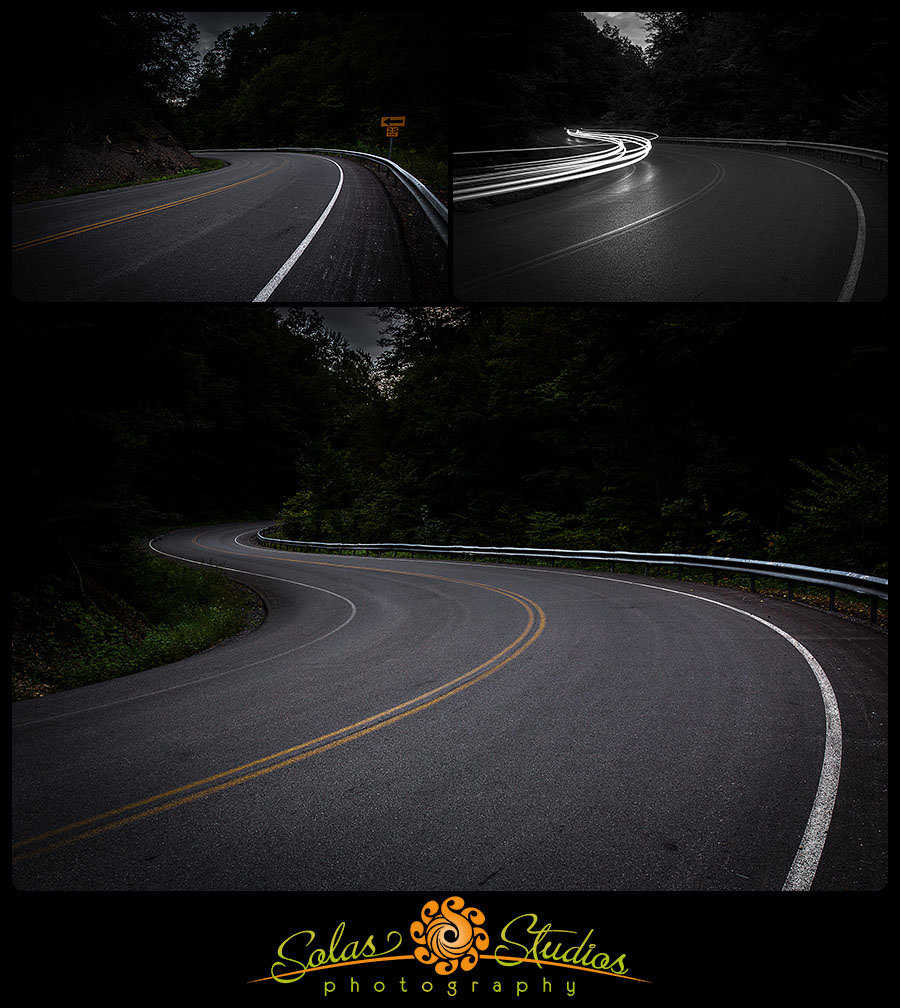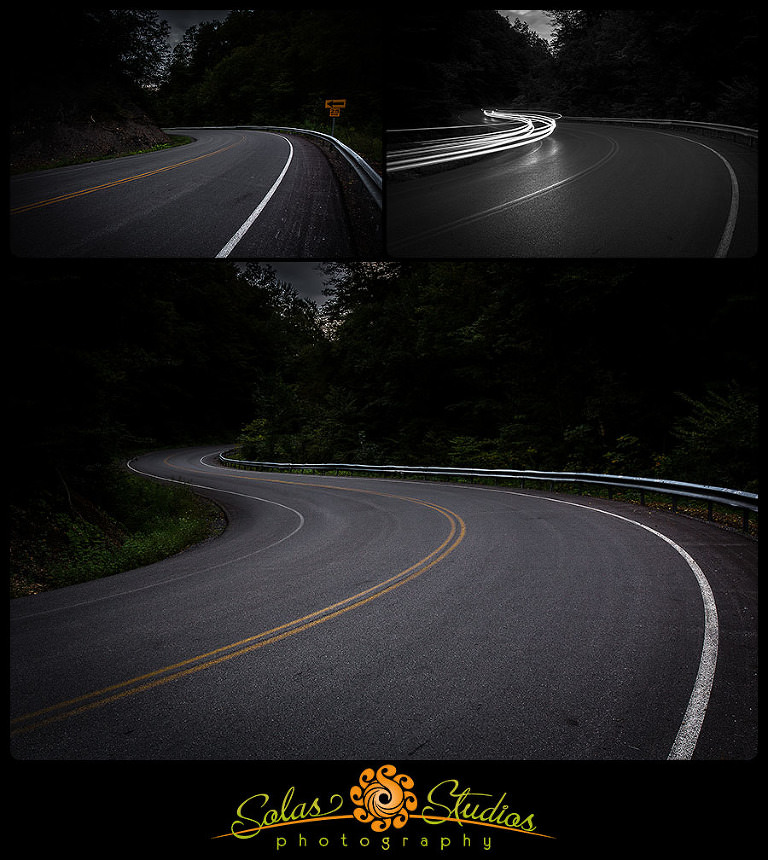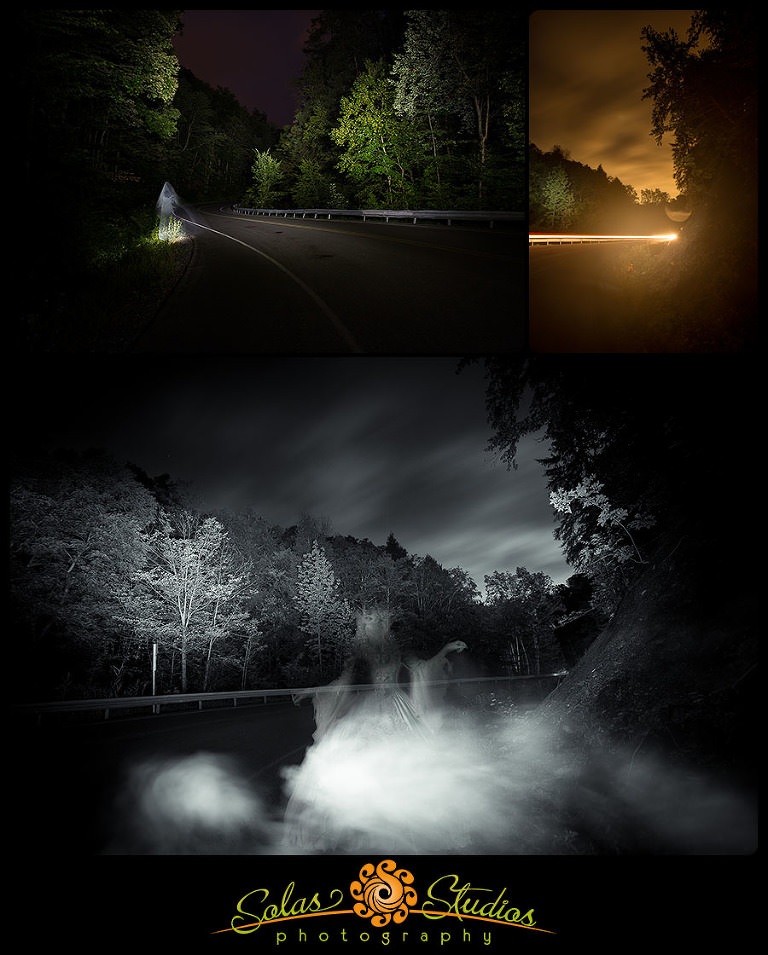 While we were at it, we took a spin by another place with a lot of history – The Erie Canal Park in Camillus. We took a spin down the path that runs along the Pond at Dill's Landing. Just a way's in, sits a beautiful stone foundation; all that remains of a wooden building long-gone, but still enough to give you the creeps after dark. Again, not a place to set up camp for the night, but fun to check out if you're in the area!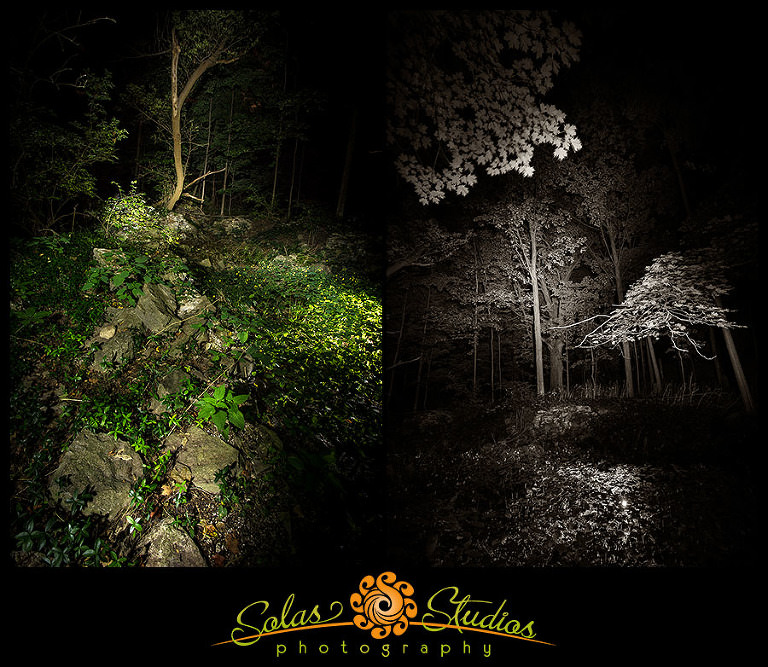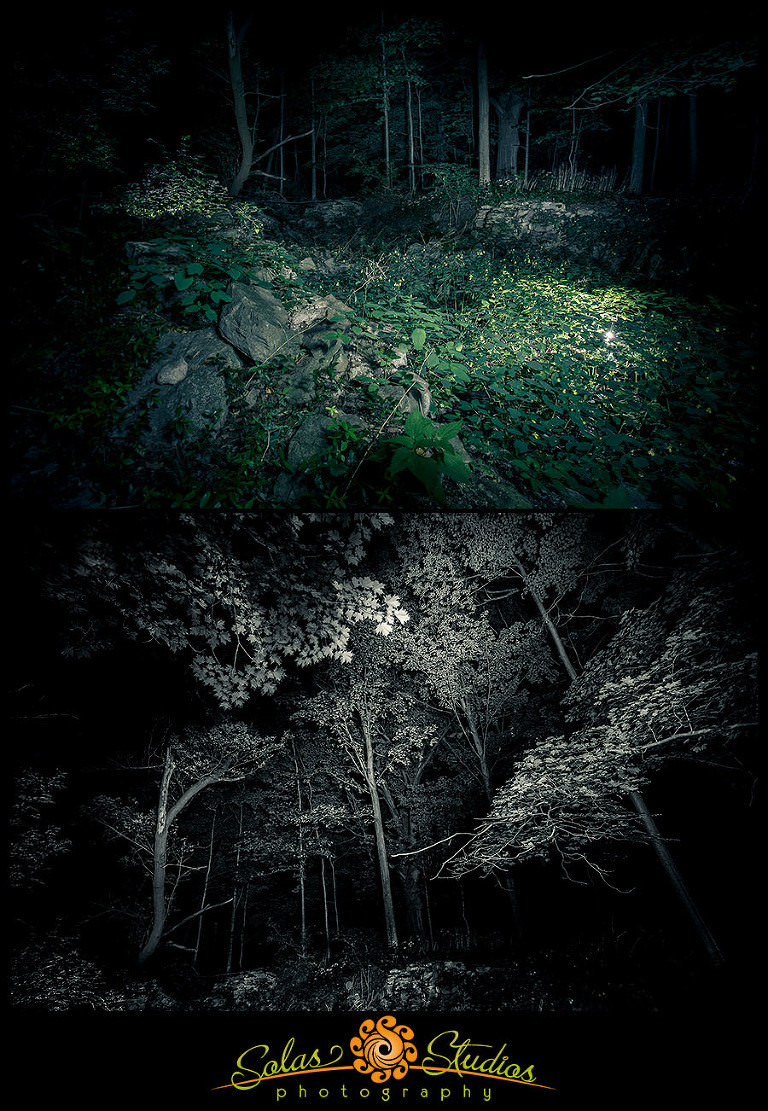 Revisiting another shoot we did for the OHA that included the Bridges of Onondaga County, here is an image of the "Eerie Erie Aqueducts" that was featured on NewsChannel 9's Picture of the Day, a few months back. Right around the corner from Dill's Landing, as well. This was a fun shoot, where we used "painting with light", to create the spooky look you see here lighting up the aqueducts at Nine Mile Creek.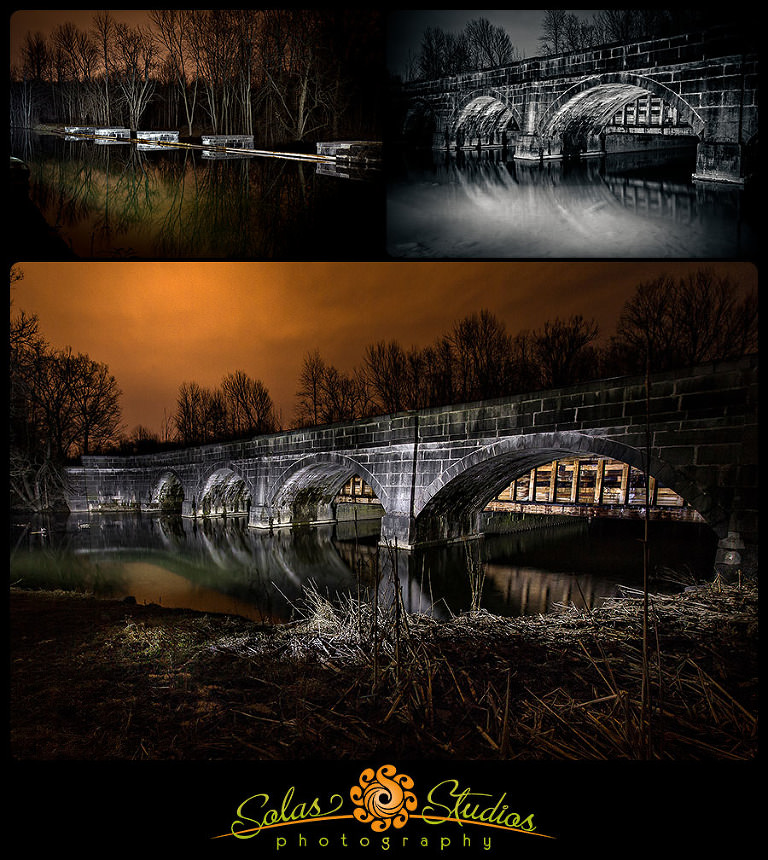 While we looked over the many thousands of wedding and engagement photos we have taken over the course of the year, we also found some strange things appearing in some of our photos. Maybe it's a figment of our imagination, but something odd appears in a few of our photos, that we failed to see when we were shooting them! Do you see anything out of the ordinary?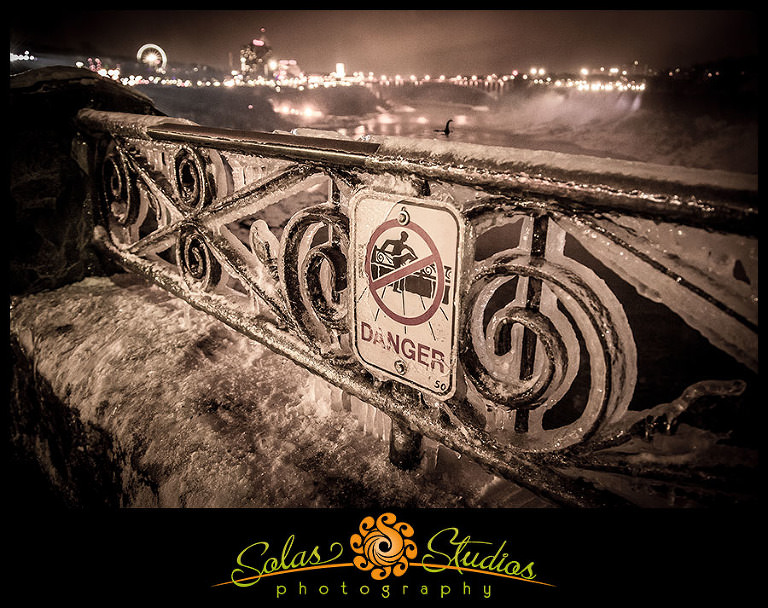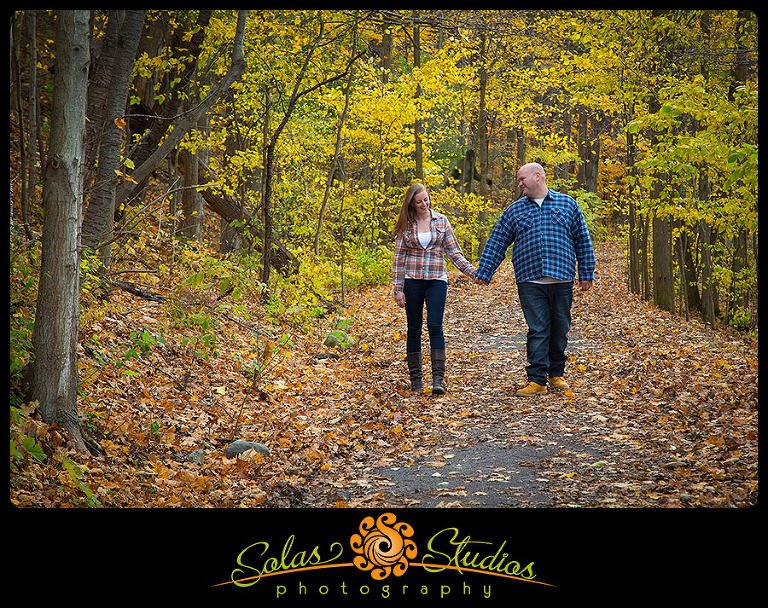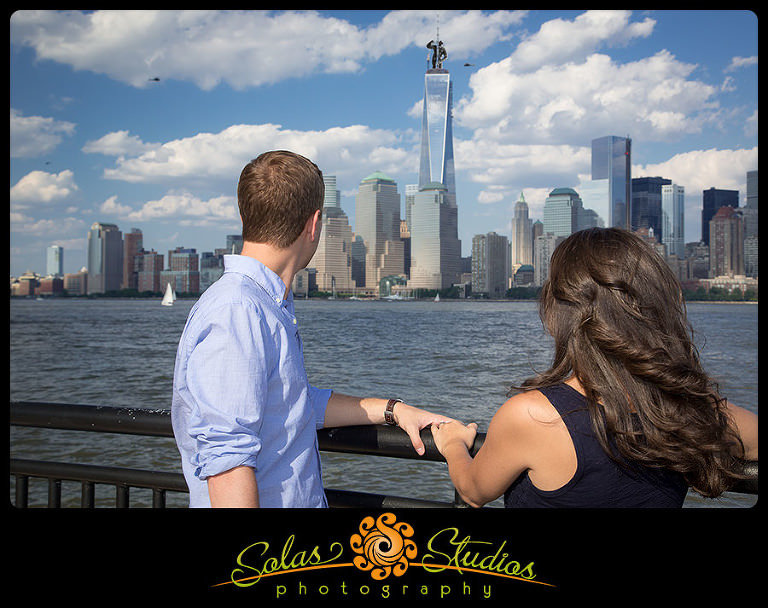 And last but not least – we couldn't forget the "alien attack" from last month's wedding in Brockport, NY. We made it out alive, and the bride and groom were able to carry on with their celebration, but man was that a close one!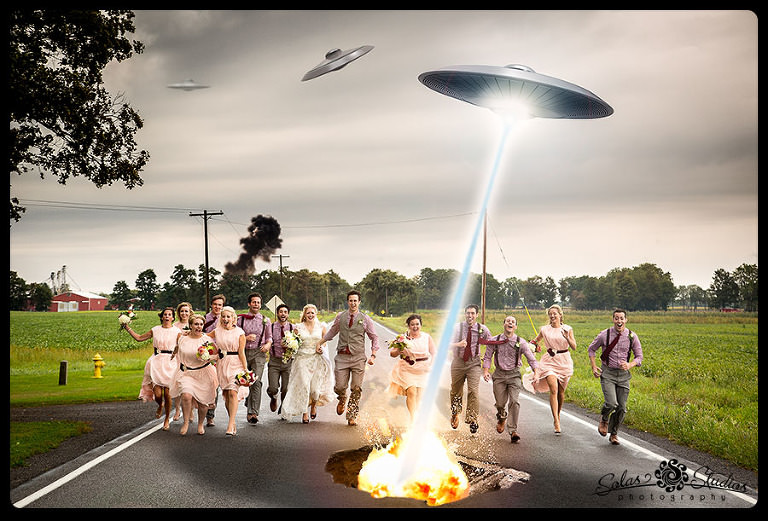 We hope you enjoyed our fun little piece to get you in Spooky Spirits! Have a safe and Happy Halloween!
Le gach dea-ghuí,
(With all good wishes)
Colleen & Greg
Follow