We just adored Martha and CJ's engagement session at Lourdes Camp, in Skaneateles! It was a delightful fall afternoon and the perfect place to have their session, with all of the leaves changing colors!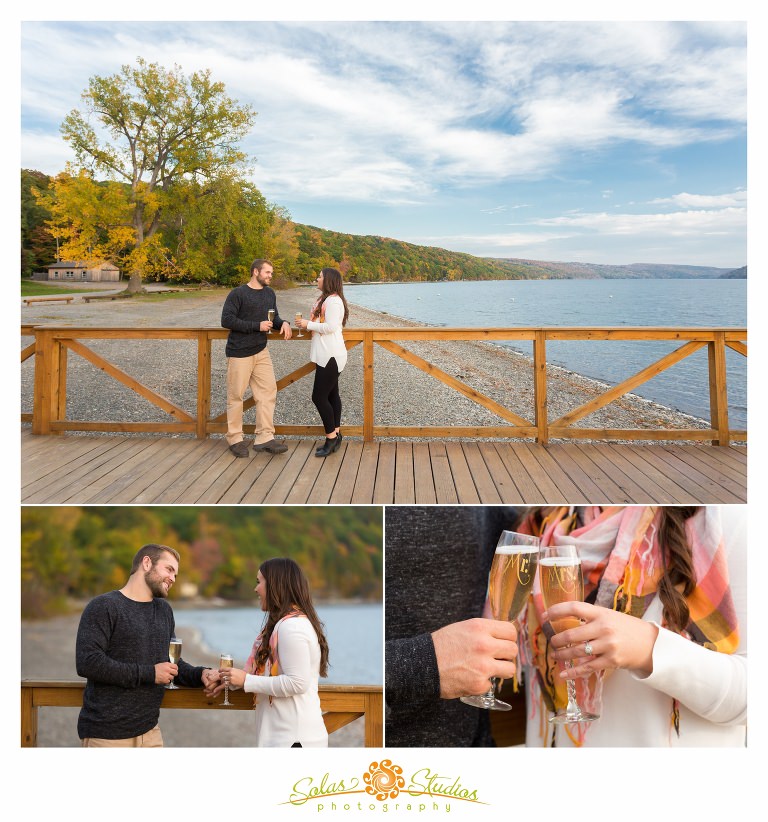 Lourdes Camp is situated right on Skaneateles Lake at Tenmile Point, where the scenic views from the beach are just breathtaking!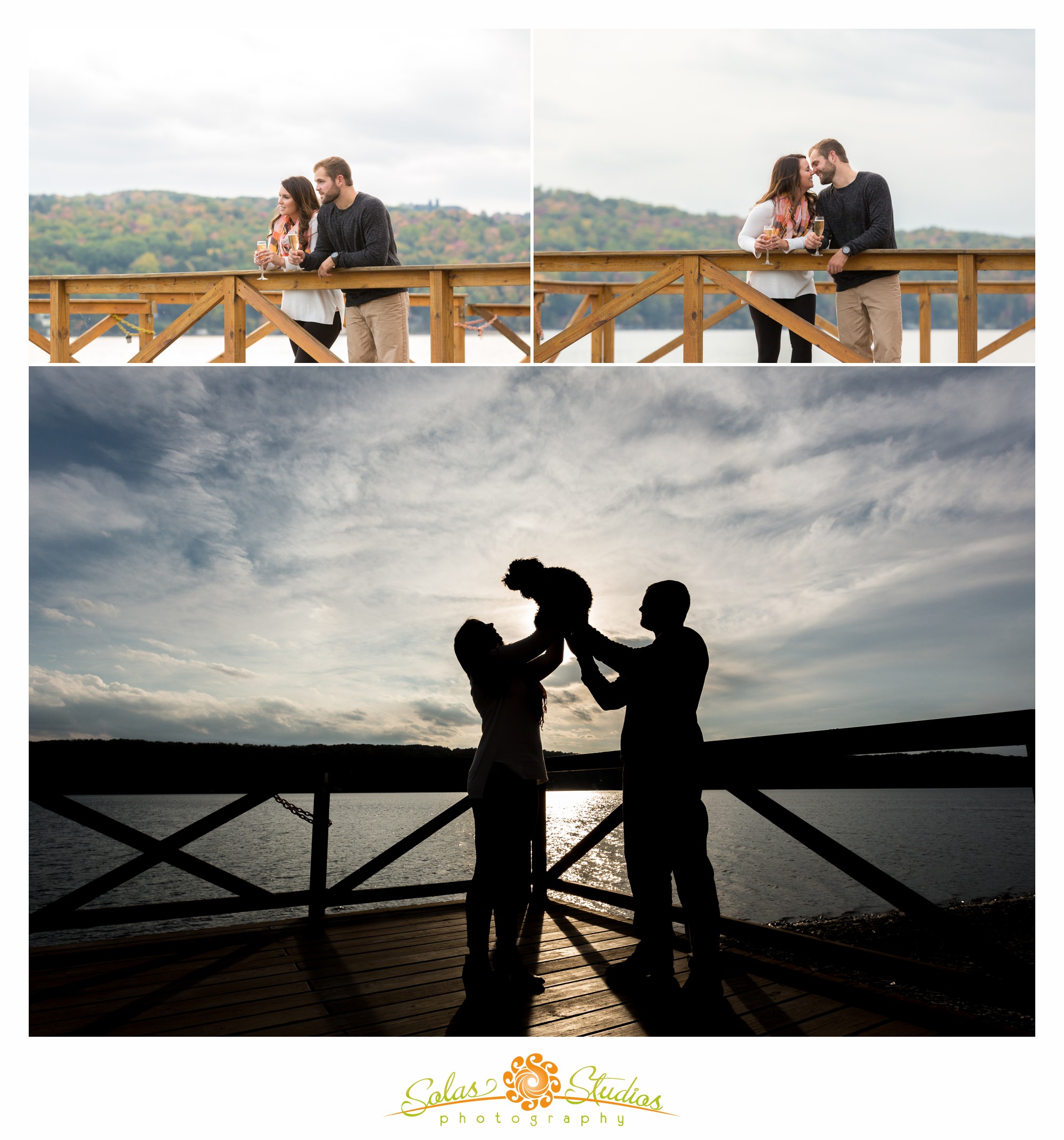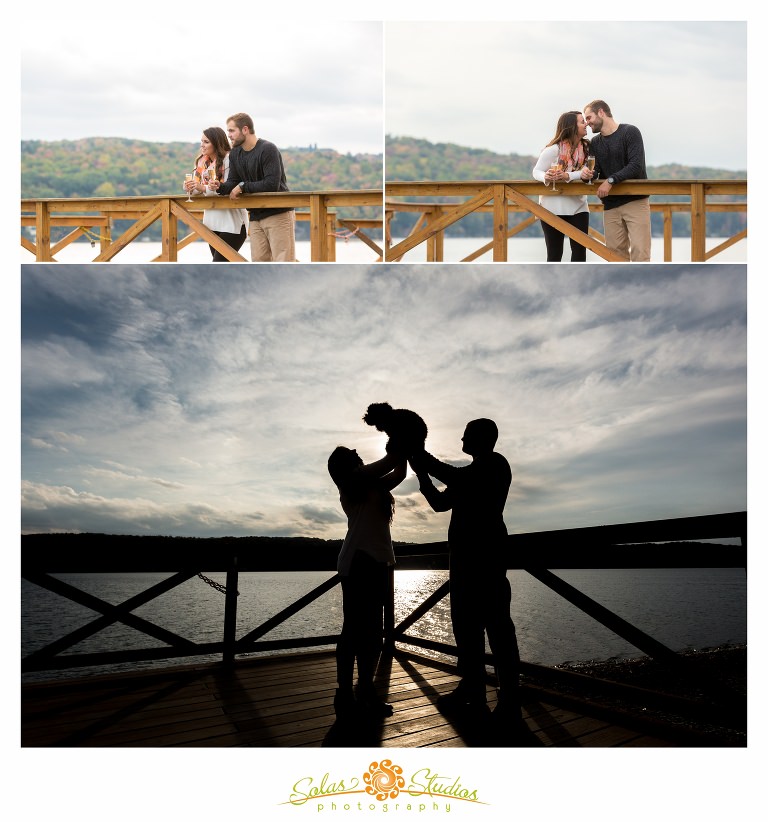 They brought along their cute, furry little friend, "Boo", who totally wanted to steal all the thunder away from them, right from the very start!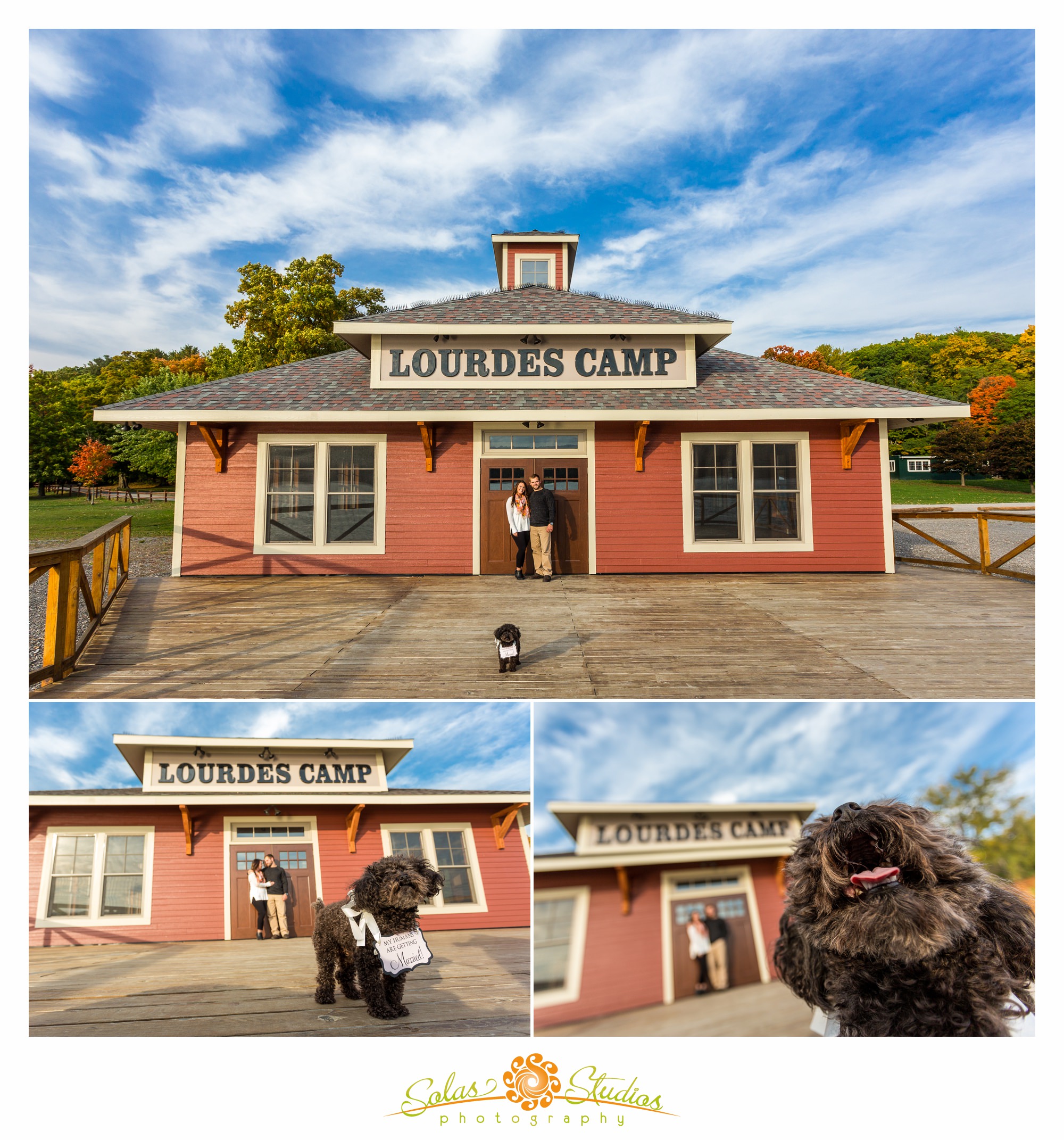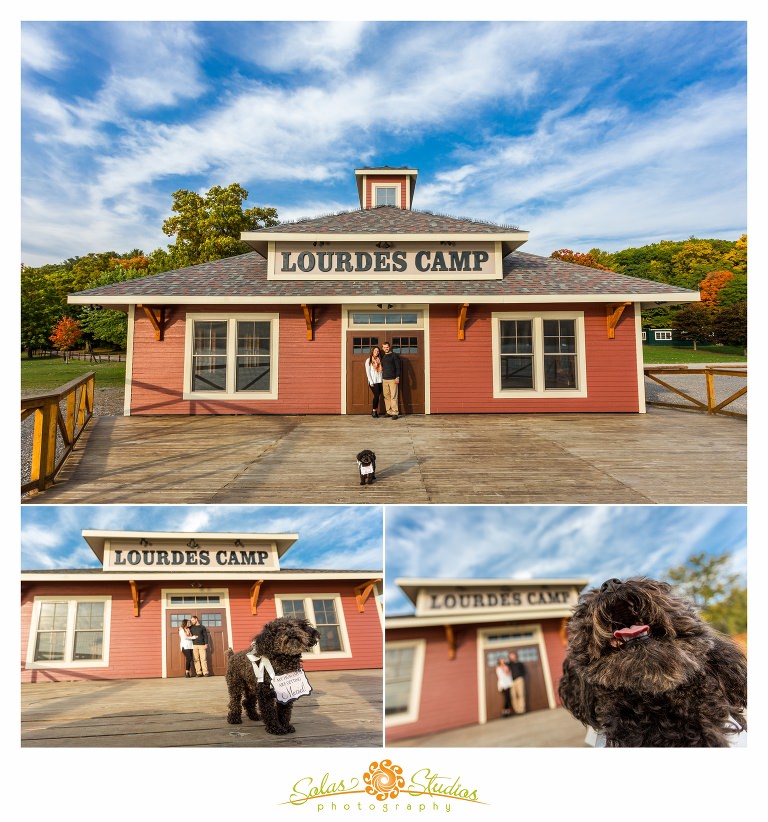 He tried so hard, too! He was just so cute, that we couldn't help but let him have a little bit of attention.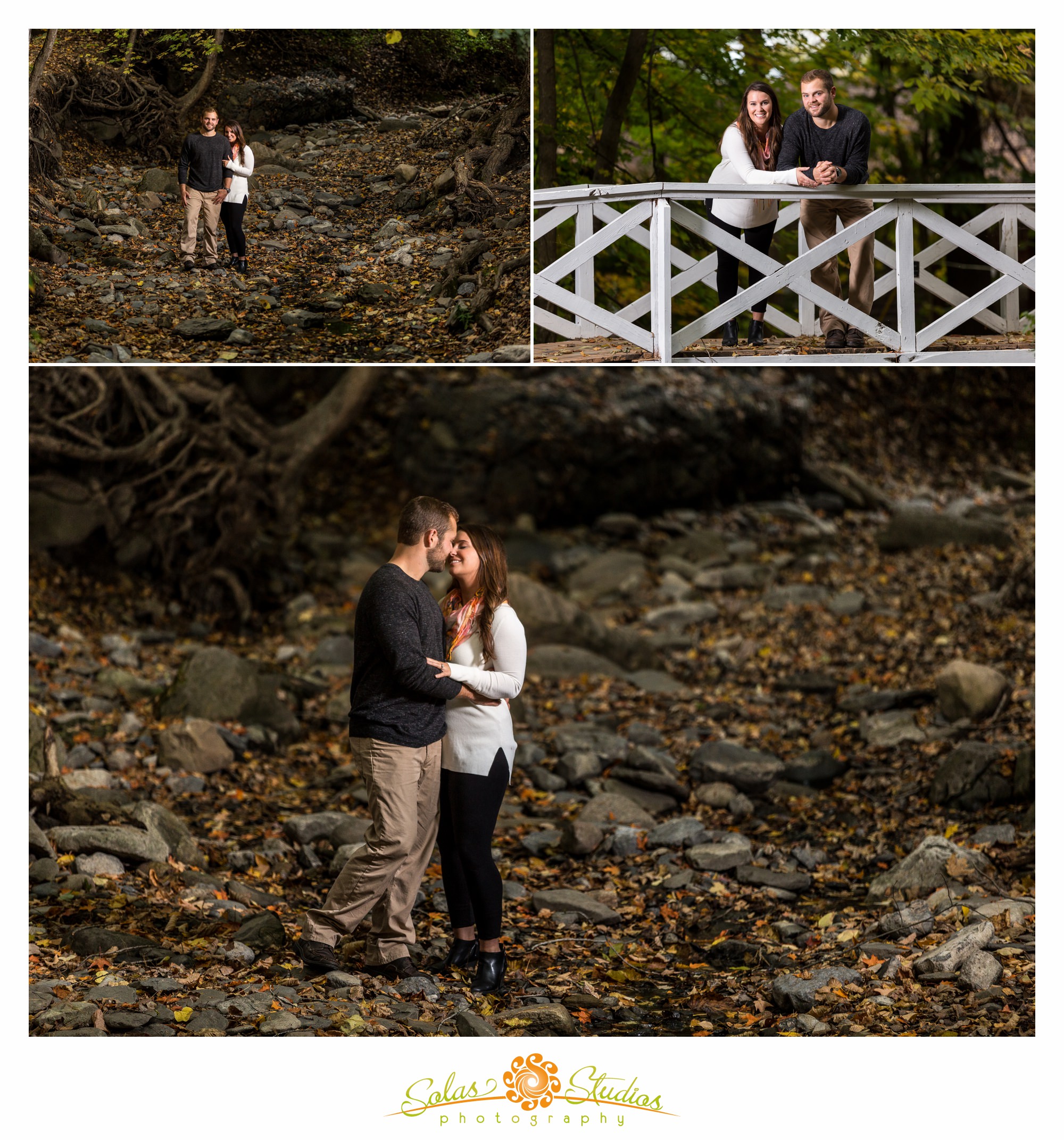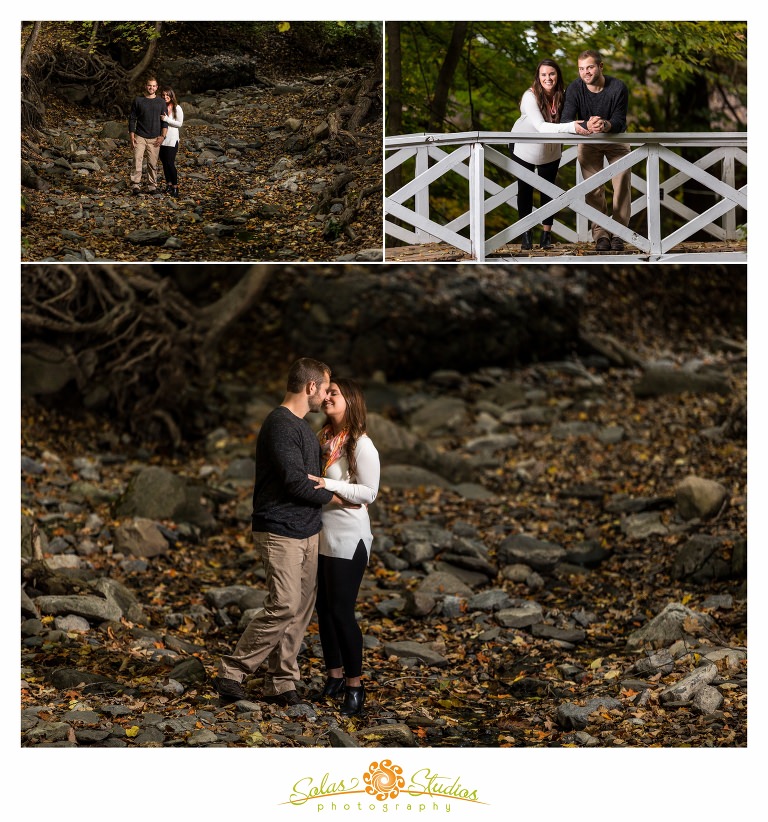 The dry summer that turned into fall left the creek bed nice and dry – a perfect place to put these love birds for a portrait!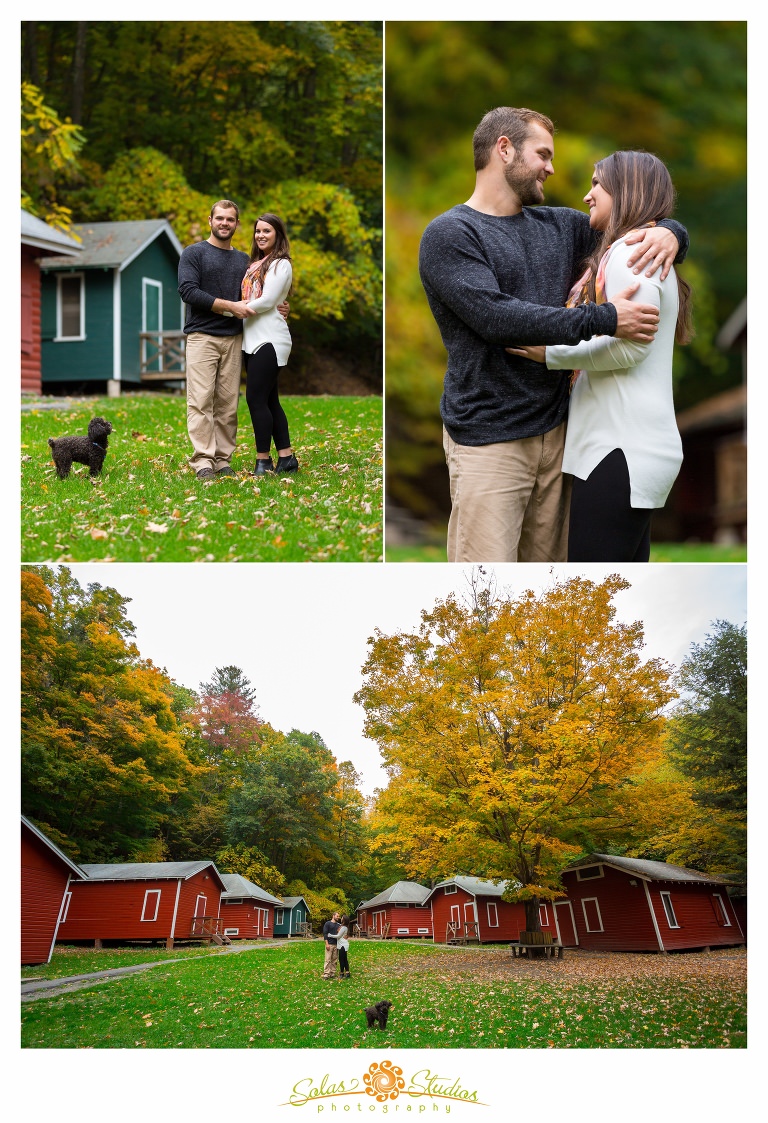 Boo really didn't give up on being the center of attention.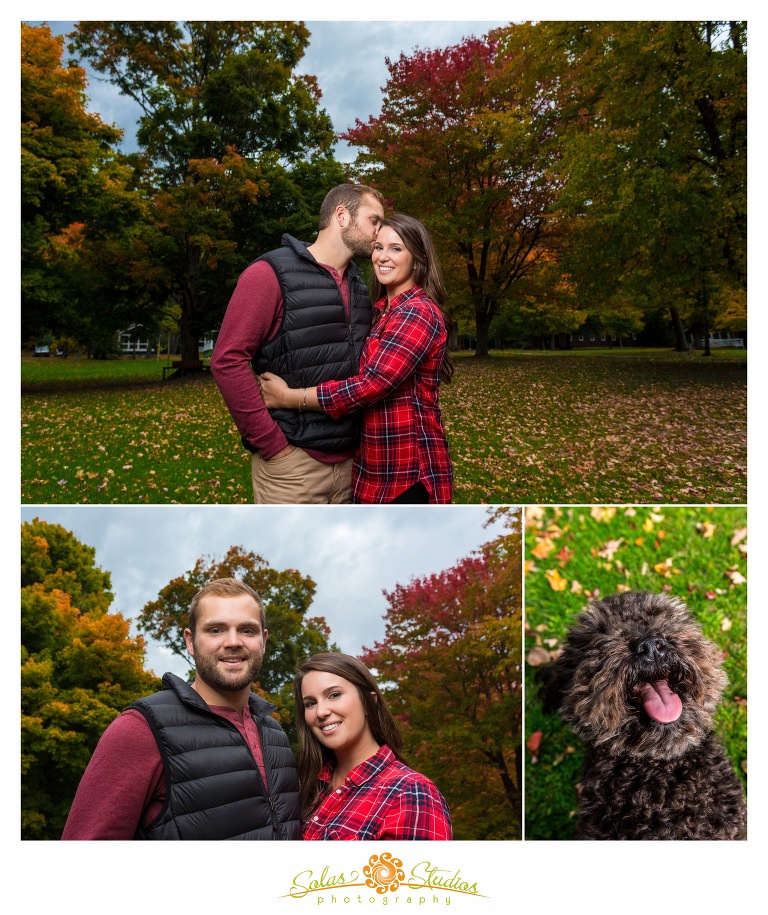 In fact, he even upped his game as the session went on. But, Martha and CJ still managed to keep in a romantic mood despite the antics of their four-legged fur baby. Especially with the campfire, and some cuddles to keep them warm.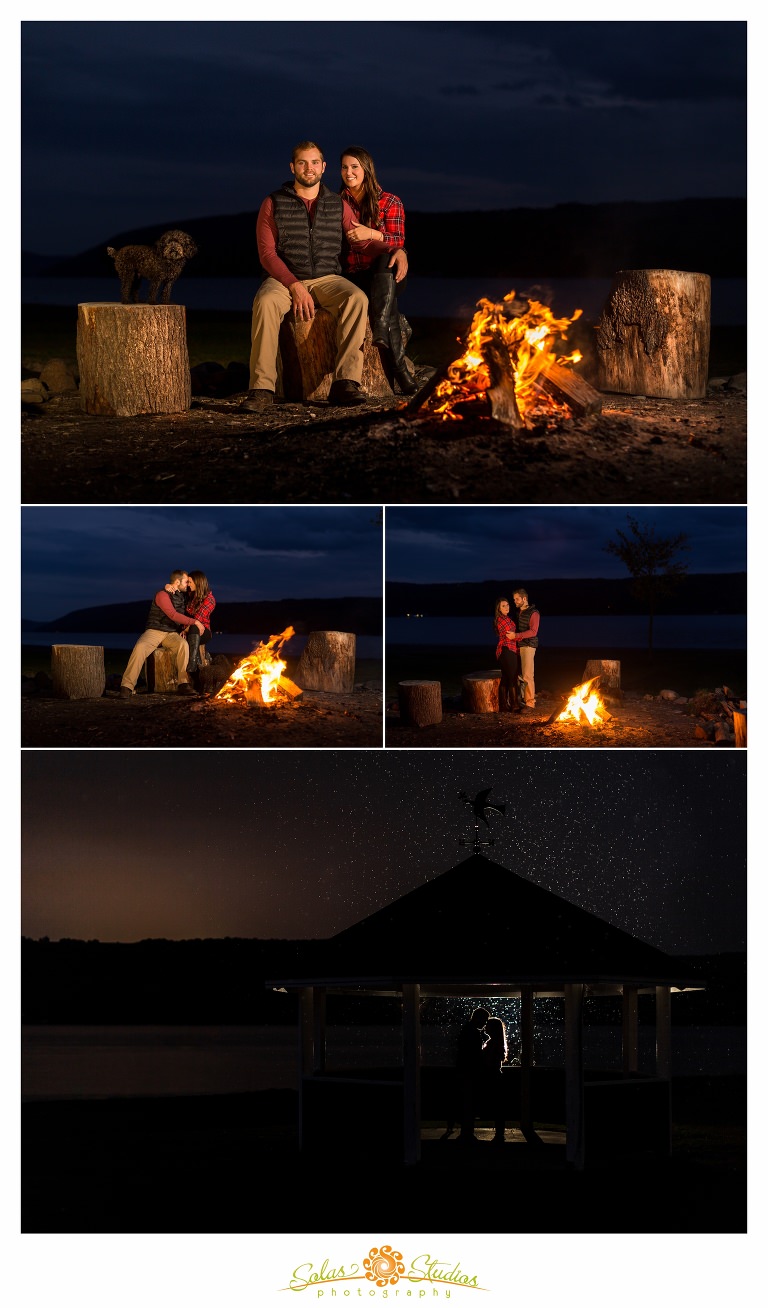 Our time with them came to a close when the skies opened up and the rain that threatened the session all day finally made an appearance. But we didn't mind a bit!
What an awesome session this was, Marth and CJ (and Boo, too)! We really had a great time, and the two (or three) of you were so easy to work with! We are eager to be there with you again next year for the wedding!
Le gach dea-ghuí,
(With all good wishes)
Colleen & Greg
Be sure to watch the highlight video below for more images of their day!
Content, images, and video are © Solas Studios 2016
Reproduction, screen captures, and use of content are prohibited without written permission.
Follow