Alexa and Ryan's winery wedding at Wagner Vineyards was our first wedding this year that actually felt like fall. It was just a year ago that we first visited Watkins Glen with the happy couple, along with Caly, for their engagement session.
Alexa started the wedding day by getting dolled up at the New Image Hair Net Work in Watkins Glen…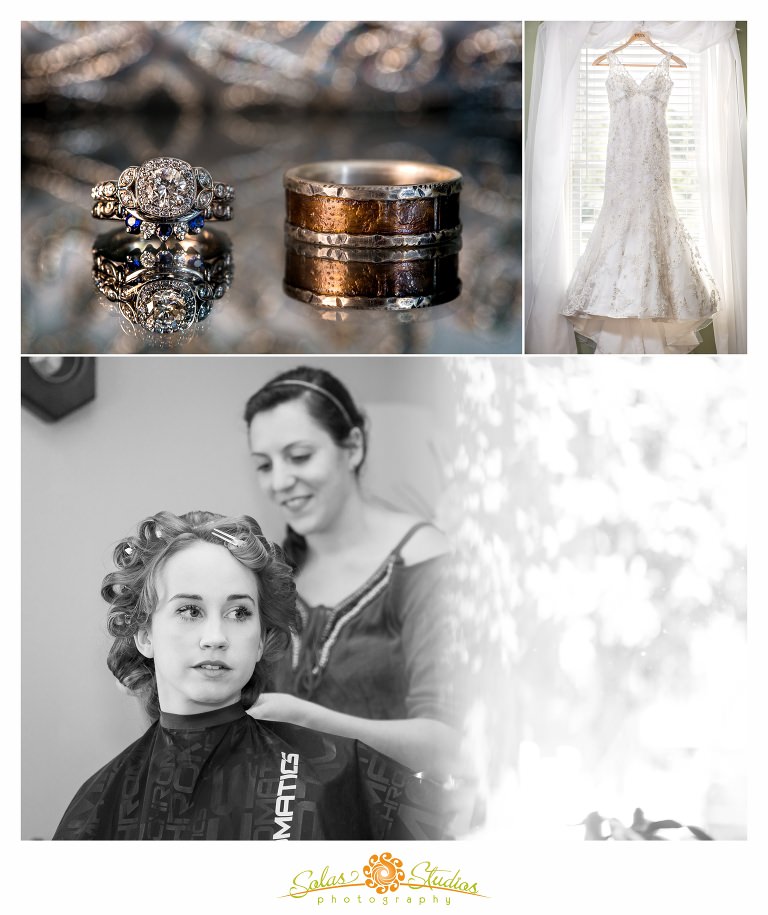 While Ryan was "pampered" at the Watkins Glen Harbor Hotel. (Also, be sure to watch the highlight reel at the bottom for images of the "pampering".)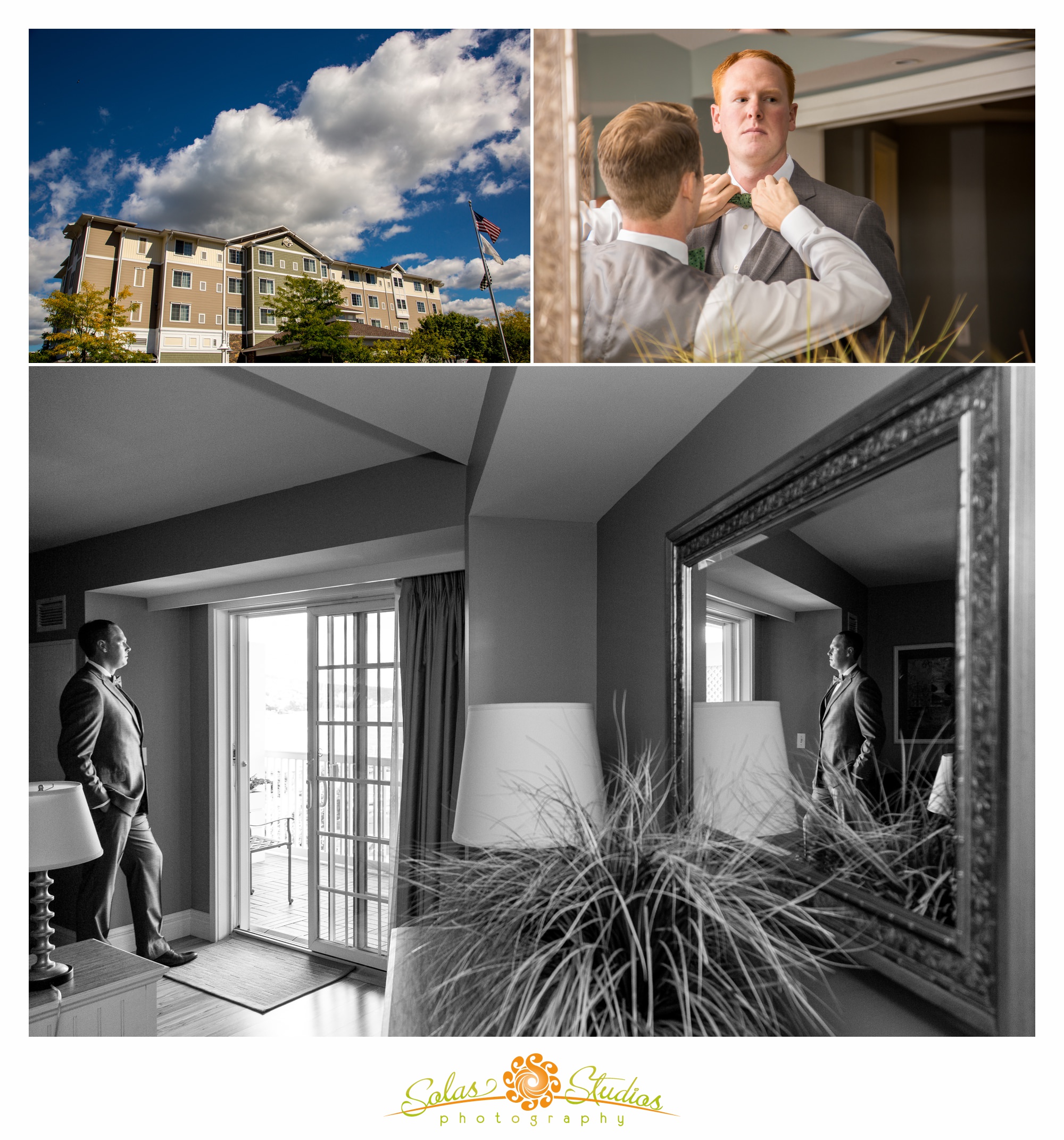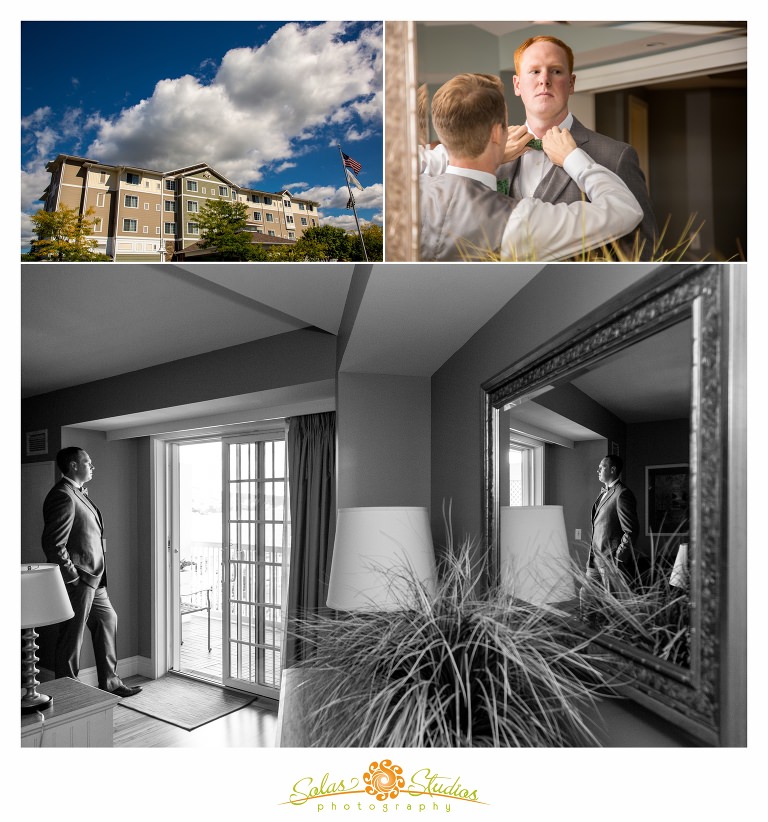 After all the ladies were finished with hair and makeup, they headed back to Alexa's parents to get into their dresses, and help the bride get into hers.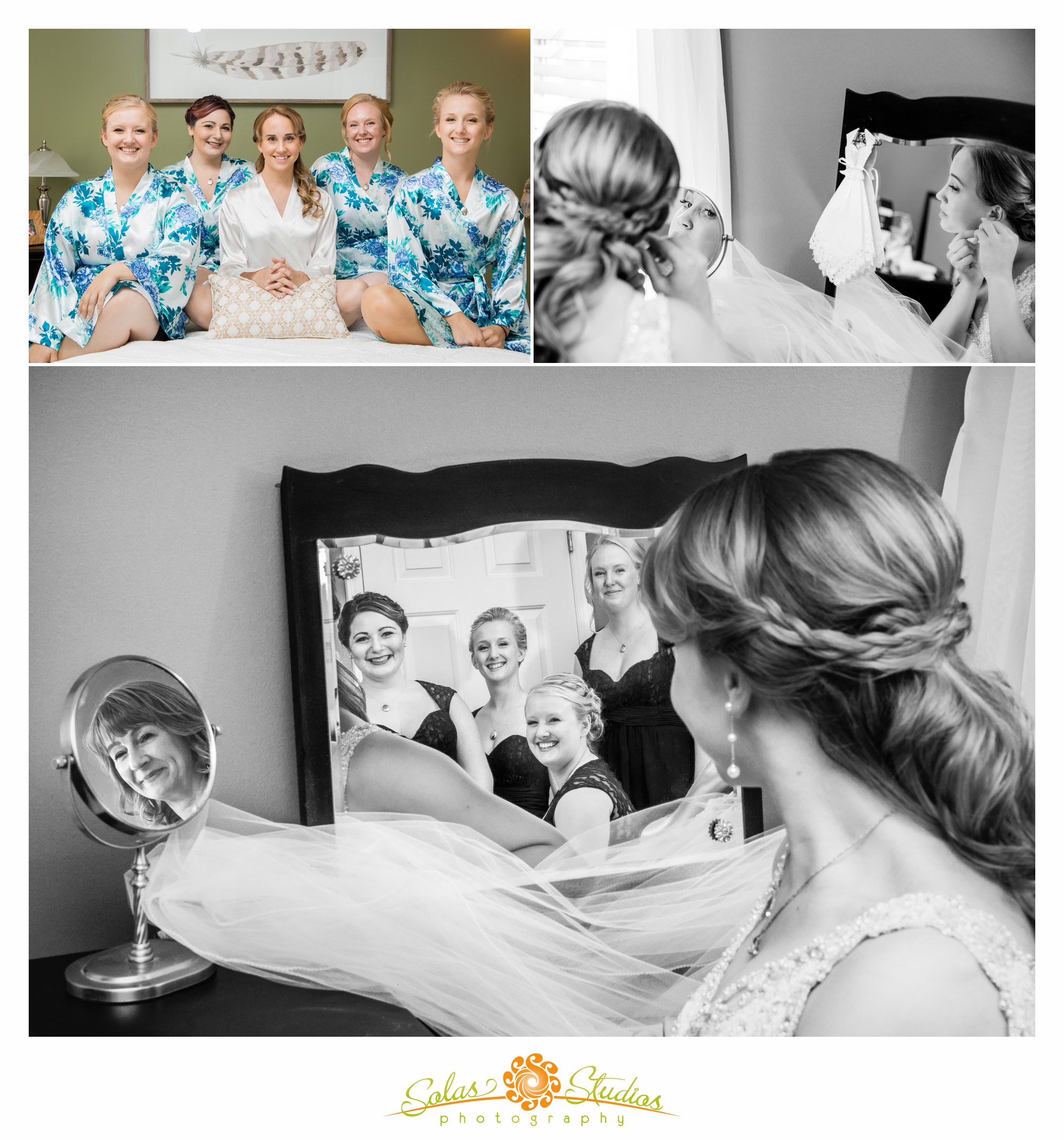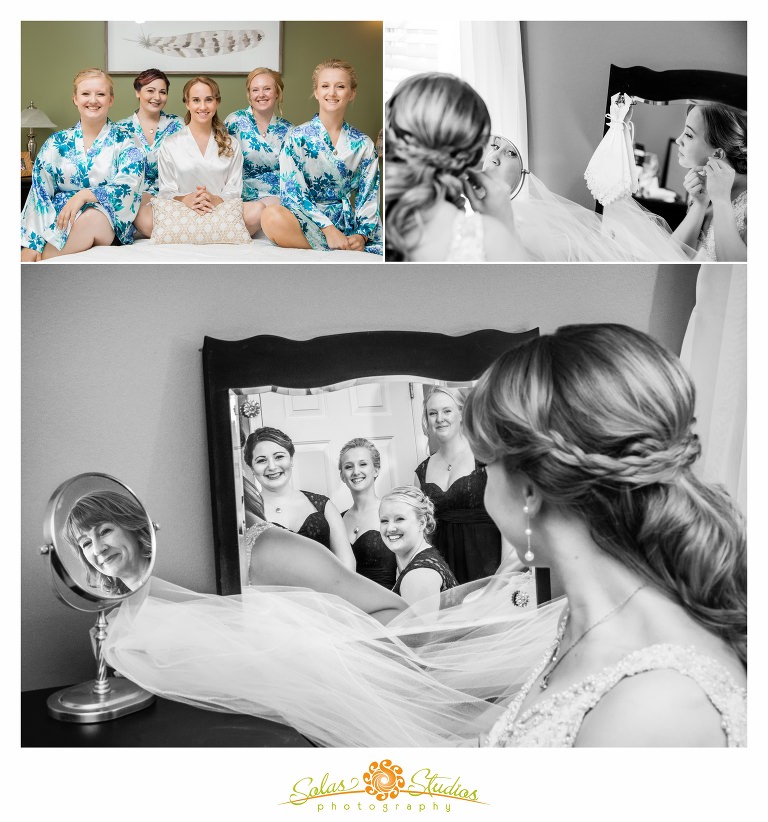 And the guys… well, they did more guy things. Near water. With alcohol.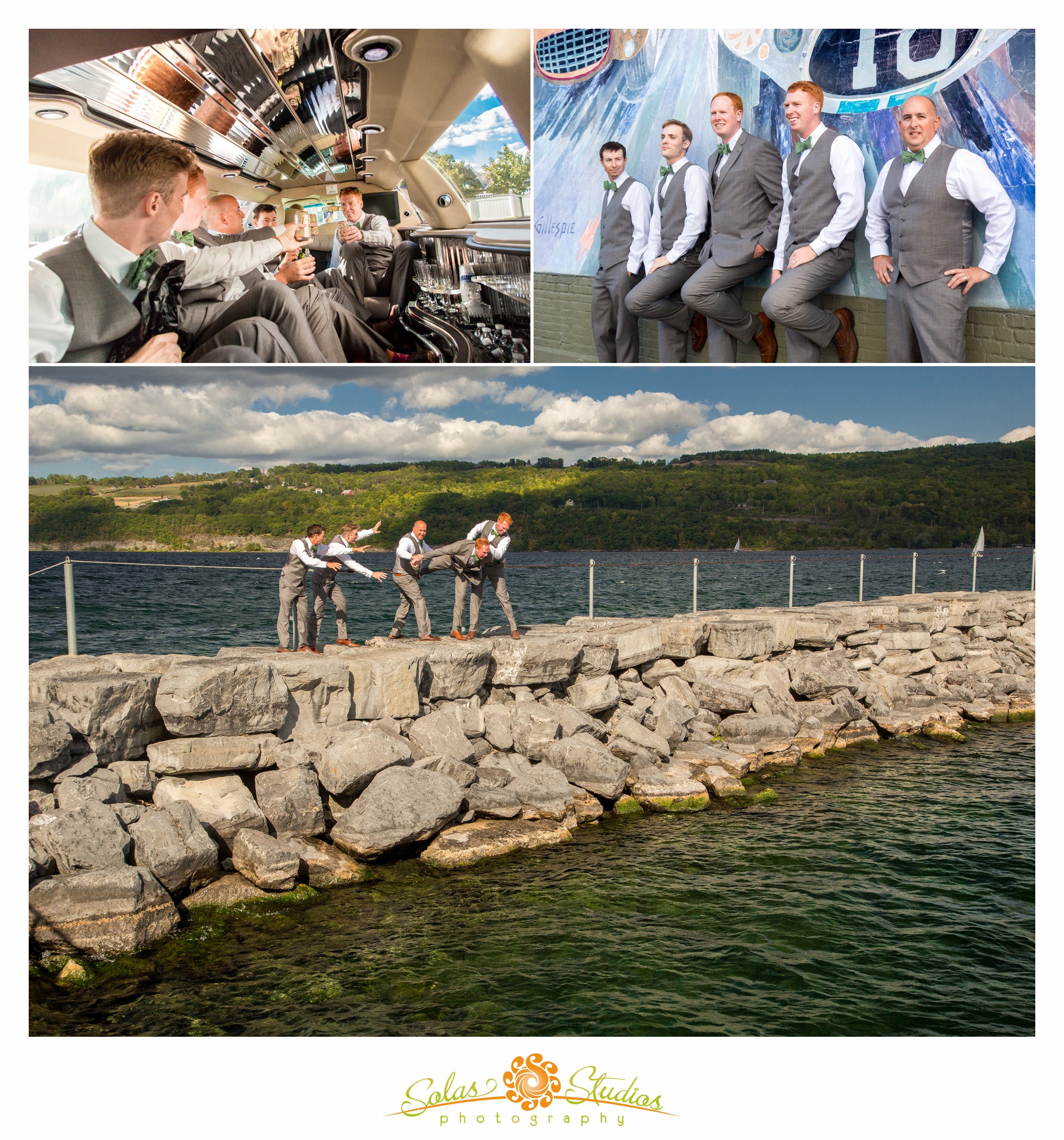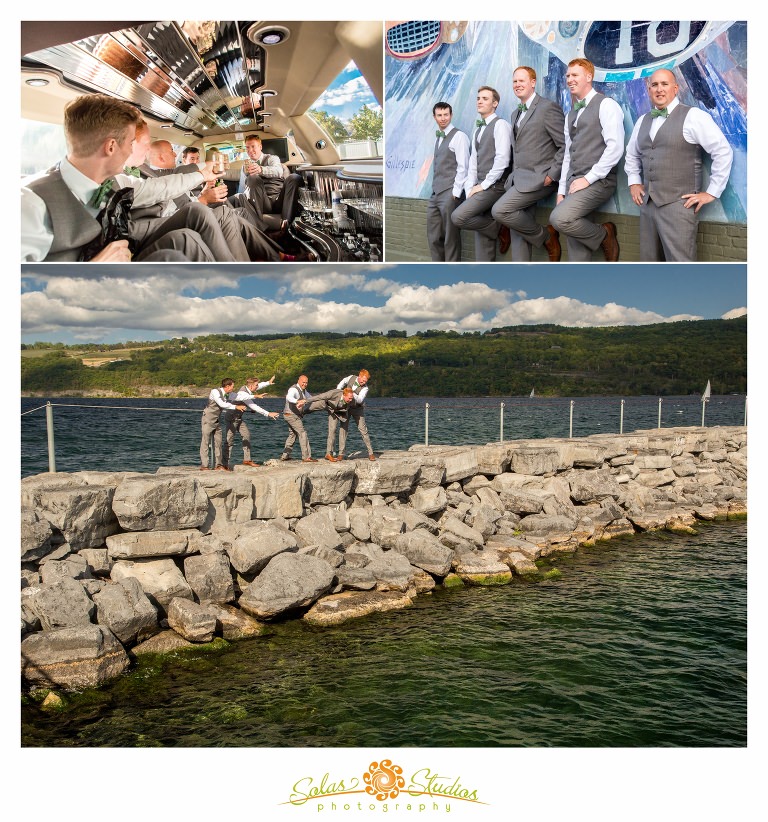 Alexa made an absolutely stunning bride! And "little" Miss Caly, who isn't quite so little anymore, made an appearance all decked out in her own pearls, in some portraits with her "Mom".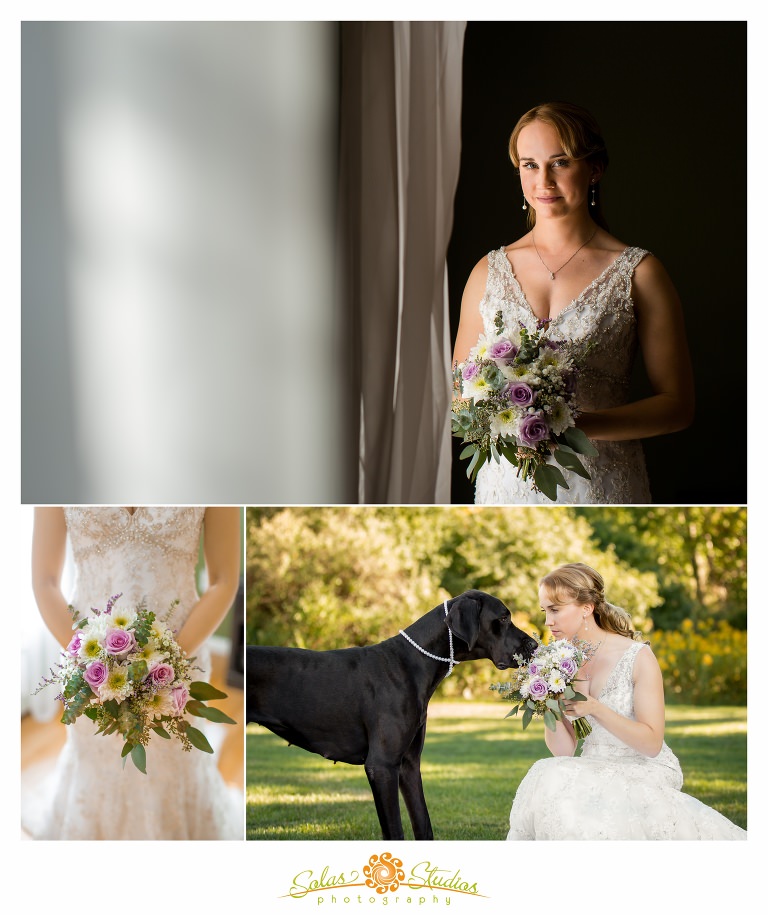 Before we knew it, it was time to head over to Wagner Vineyards for their ceremony.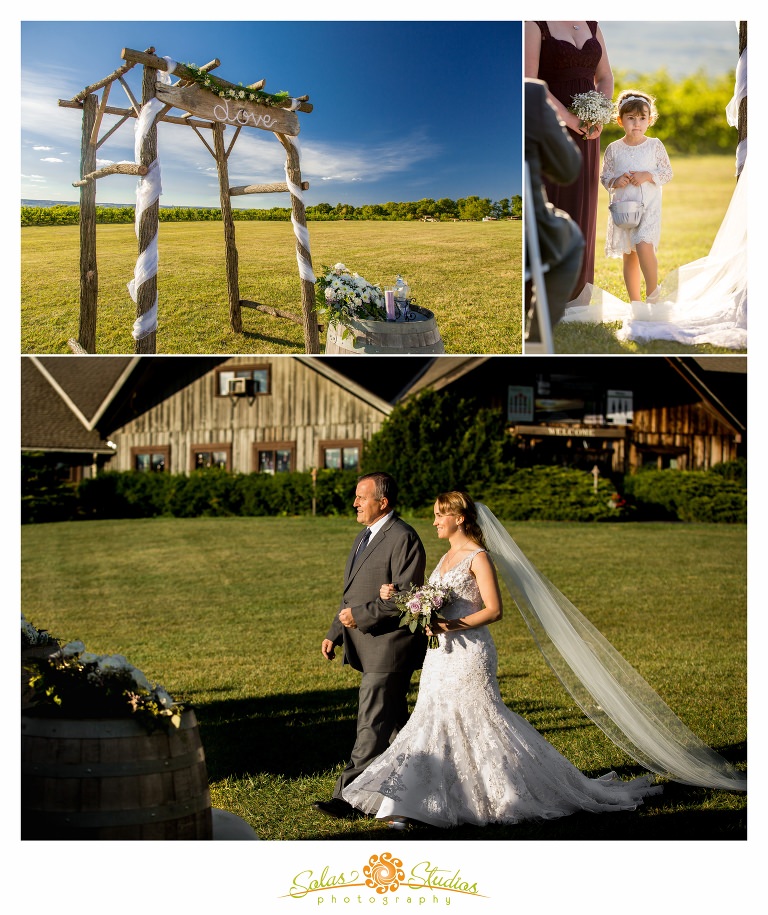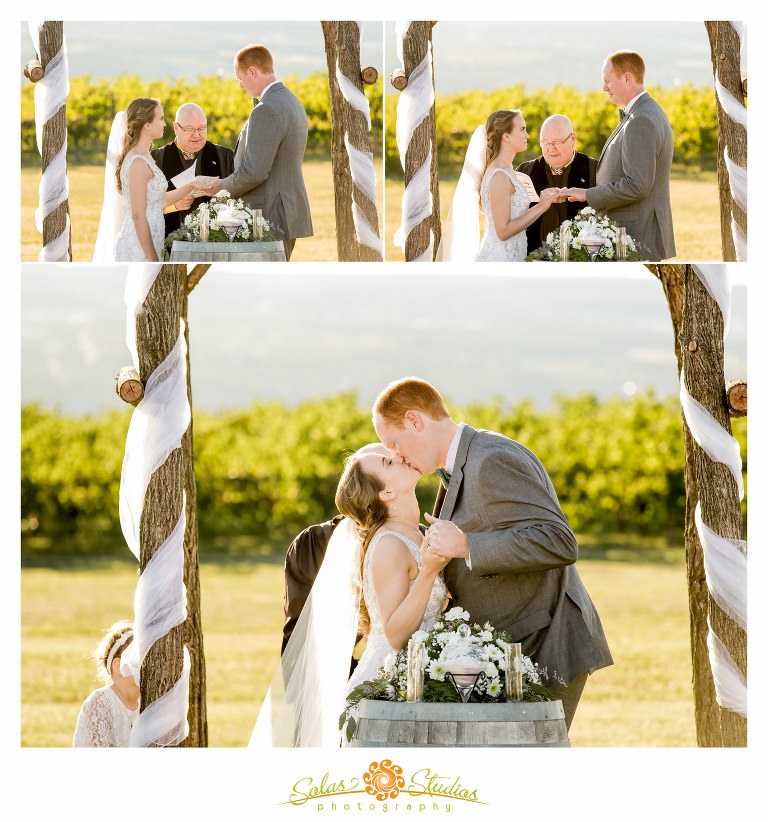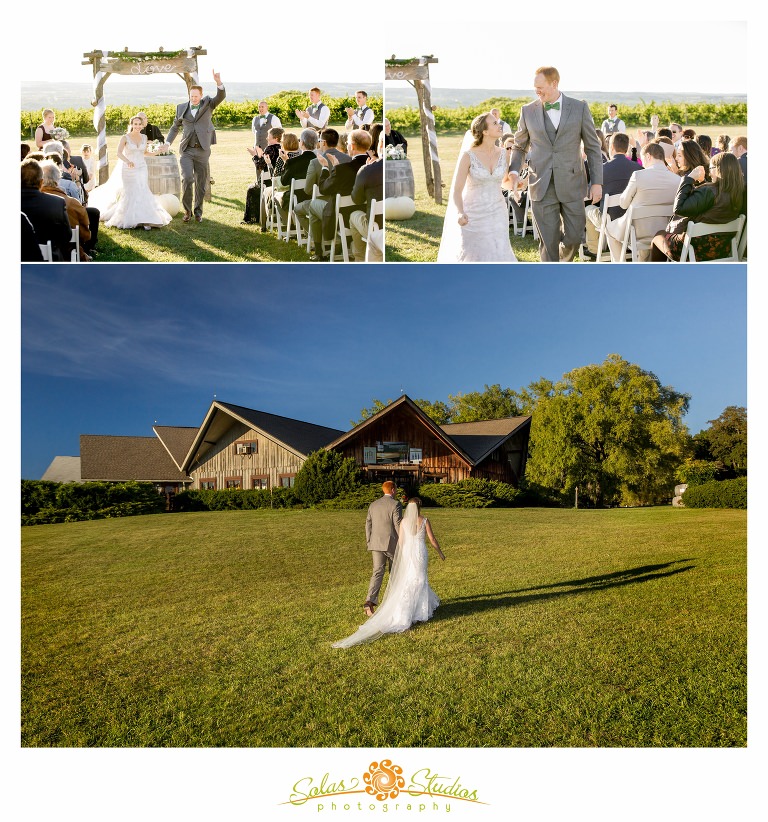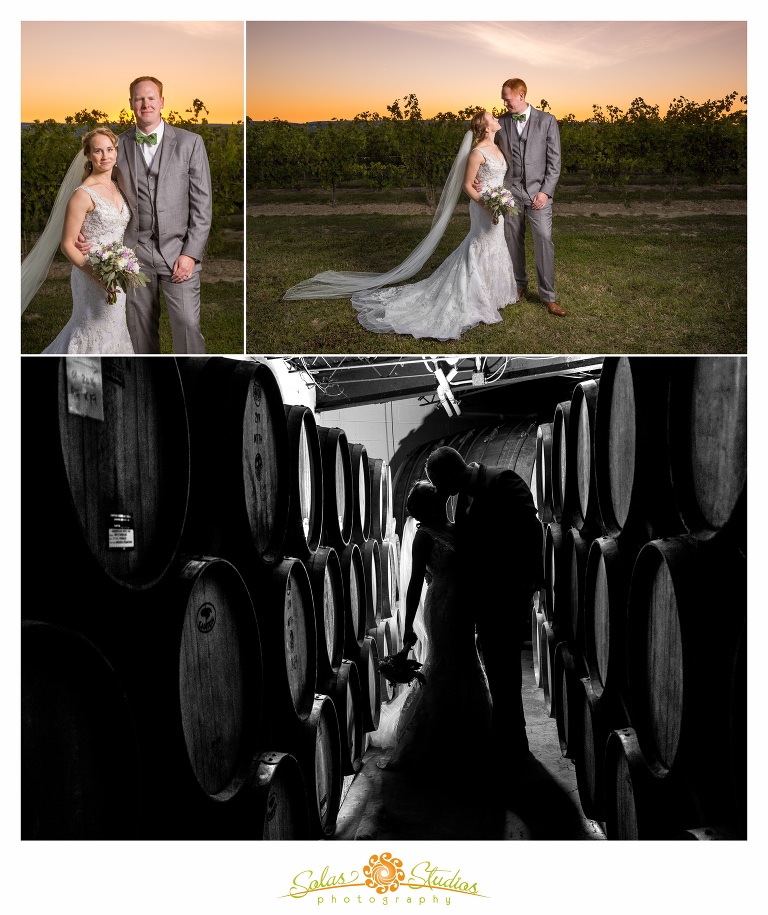 A beautiful reception, catered by the staff at the Ginny Lee Cafe, right at Wagner, followed their heartwarming exchange of vows and rings.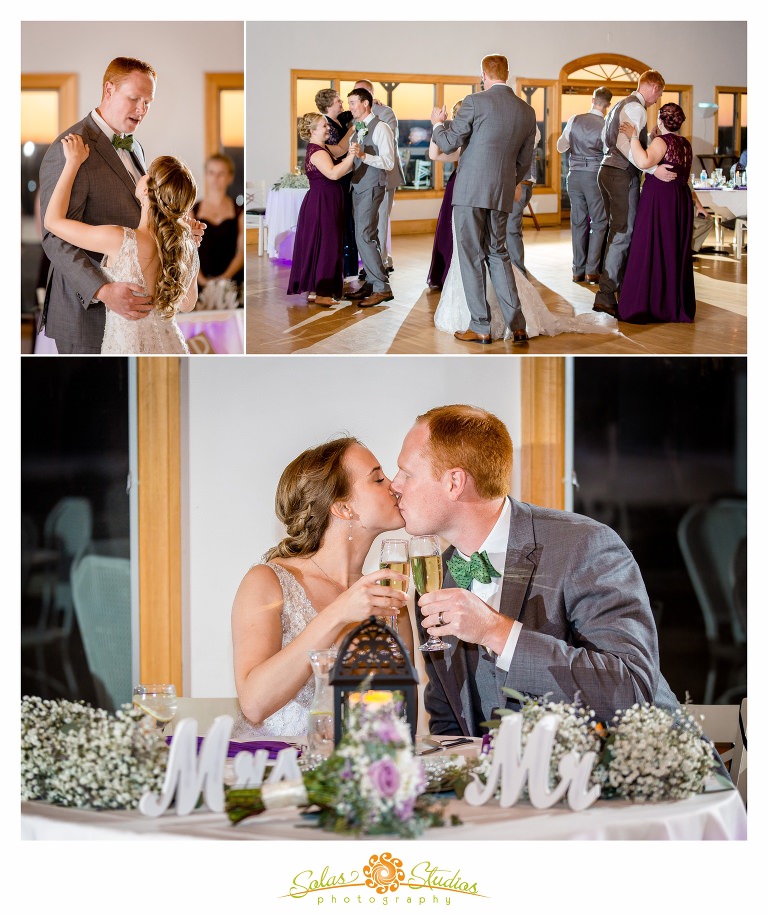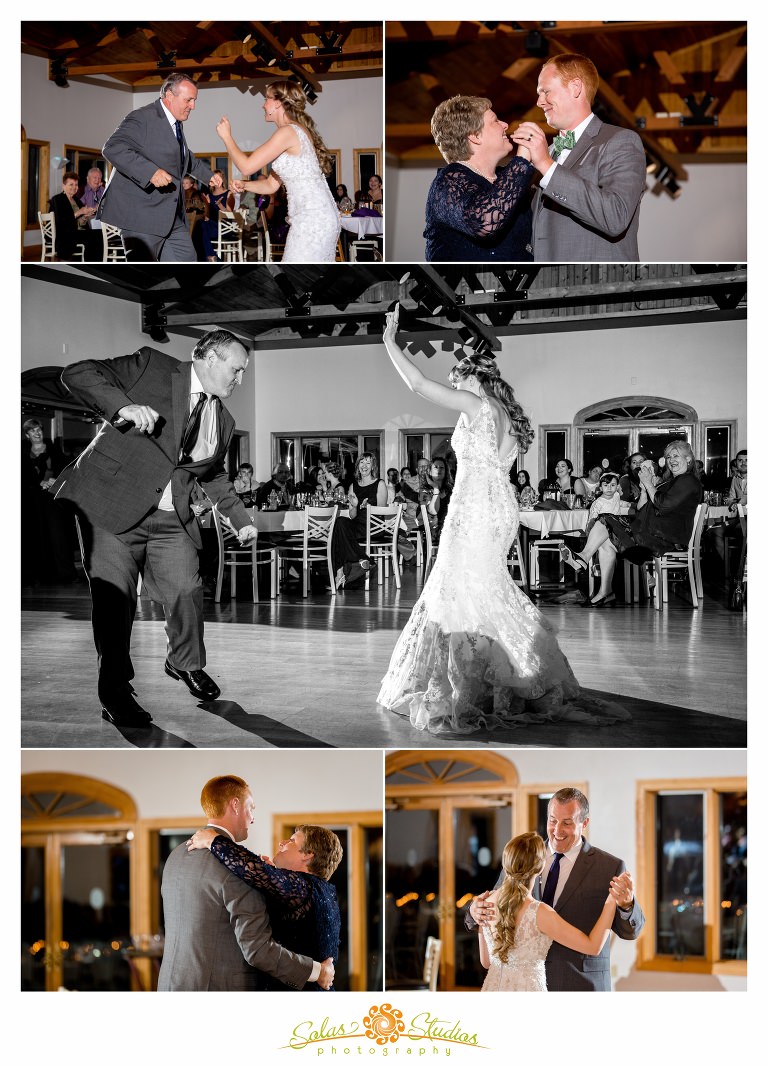 Not a slice of cake to be found at this wedding! Can't have a fall wedding without a slice of an amazing assortment of pies, courtesy of The Village Bakery.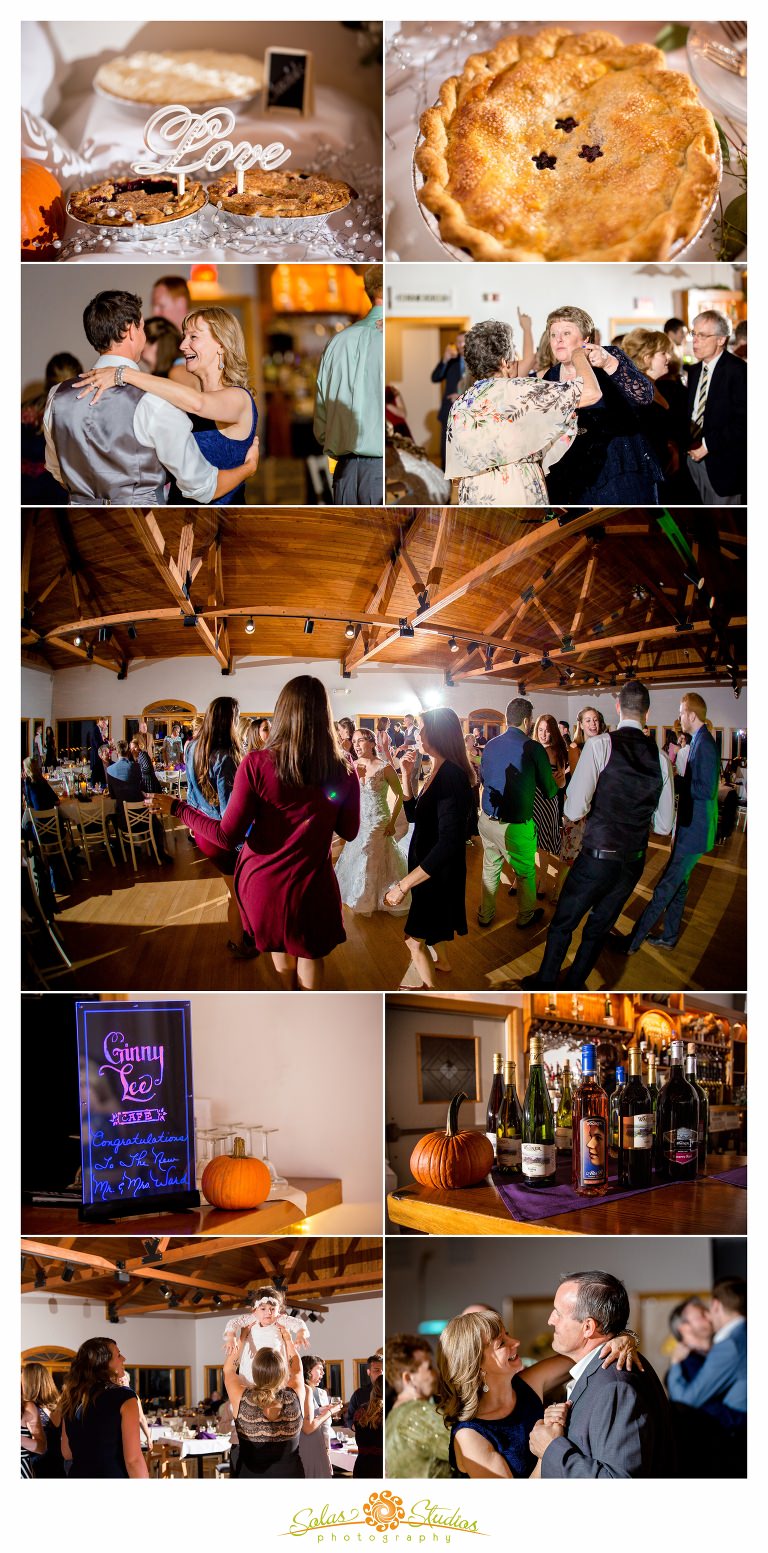 A lot of dancing and epic moves were performed on the dance floor, made possible with music from Bill at Black Tie Entertainment. It was fantastic to finally work with Bill, who had remained "elusive" through the years that we've worked with Black Tie! Before the bride and groom ran off for the night, everyone lined up outside for a quick, but brisk sparkler "send-off"!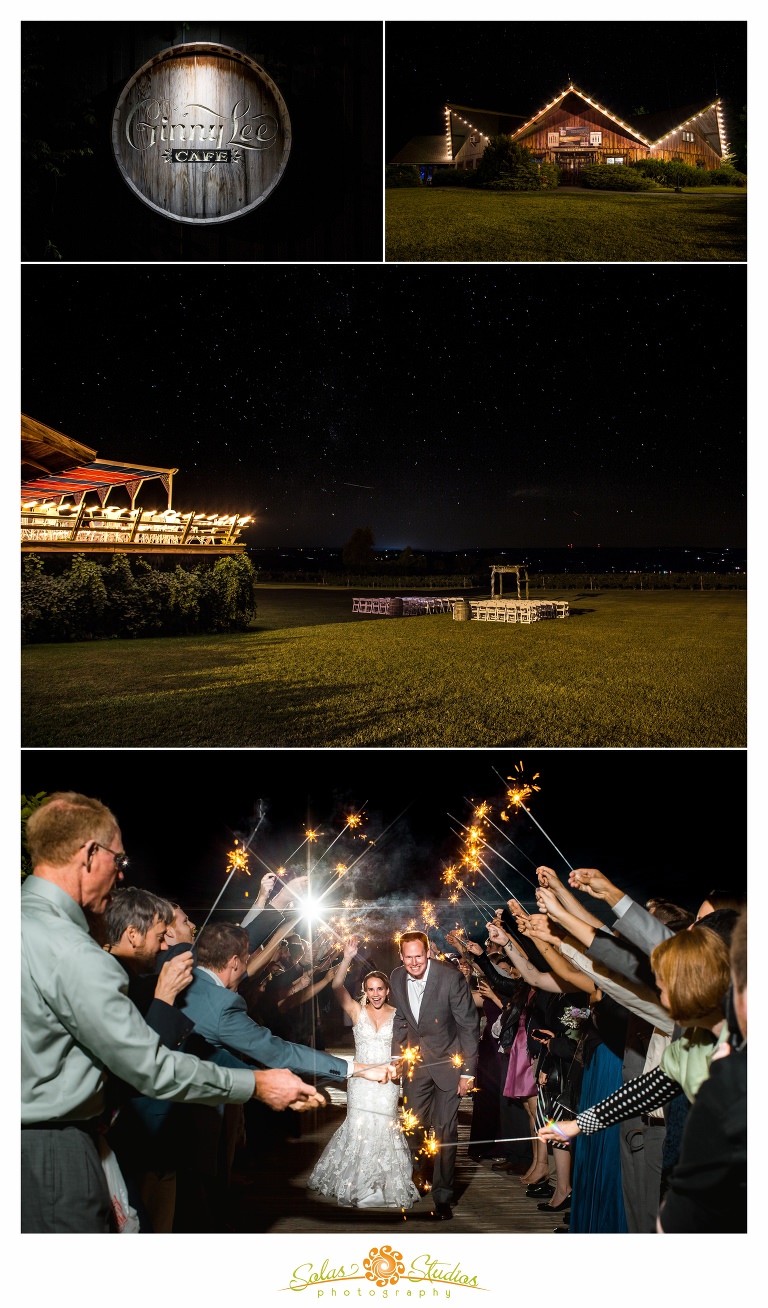 What a fabulous wedding day it was for you, Alexa and Ryan! It was wonderful seeing the two of you so happy and surrounded by so many people who love and care about the two of you. It was such a rewarding experience for us to be a part of your special day, and we are sure we'll probably never see that many Gingers under one roof again! Thank you so much for choosing us to document your day, and to go on this awesome journey with you! Congratulations and may there be many years of love and happiness in your future ahead!
Le gach dea-ghuí,
(With all good wishes)
Colleen & Greg
Be sure to watch the video below for more highlight images from their day!
Content, images, and video are © Solas Studios 2016
Reproduction, screen captures, and use of content are prohibited without written permission.
Follow