Caitlin and John's lakeside wedding at the Bristol Harbour Resort, in Canandaigua was the kind that fairy tales are made of. Caitlin reached out to us after being referred from clients who had recently gotten married. The irony was, that same client also referred us to another friend named Kaitlyn who also was getting married on the same day. After a few enjoyable chats with her, however, Caitlin got to us first. Kaitlyn, if you're out there reading this, we hope that your wedding day was fabulous!
Soon afterward, we got the pleasure of meeting John when we had their engagement session, by the same breath-taking lake. We really enjoyed spending the afternoon with them, getting to know them, and watching them kill a bottle of wine in record time. If you missed seeing their engagement portraits, you can look back and enjoy them here.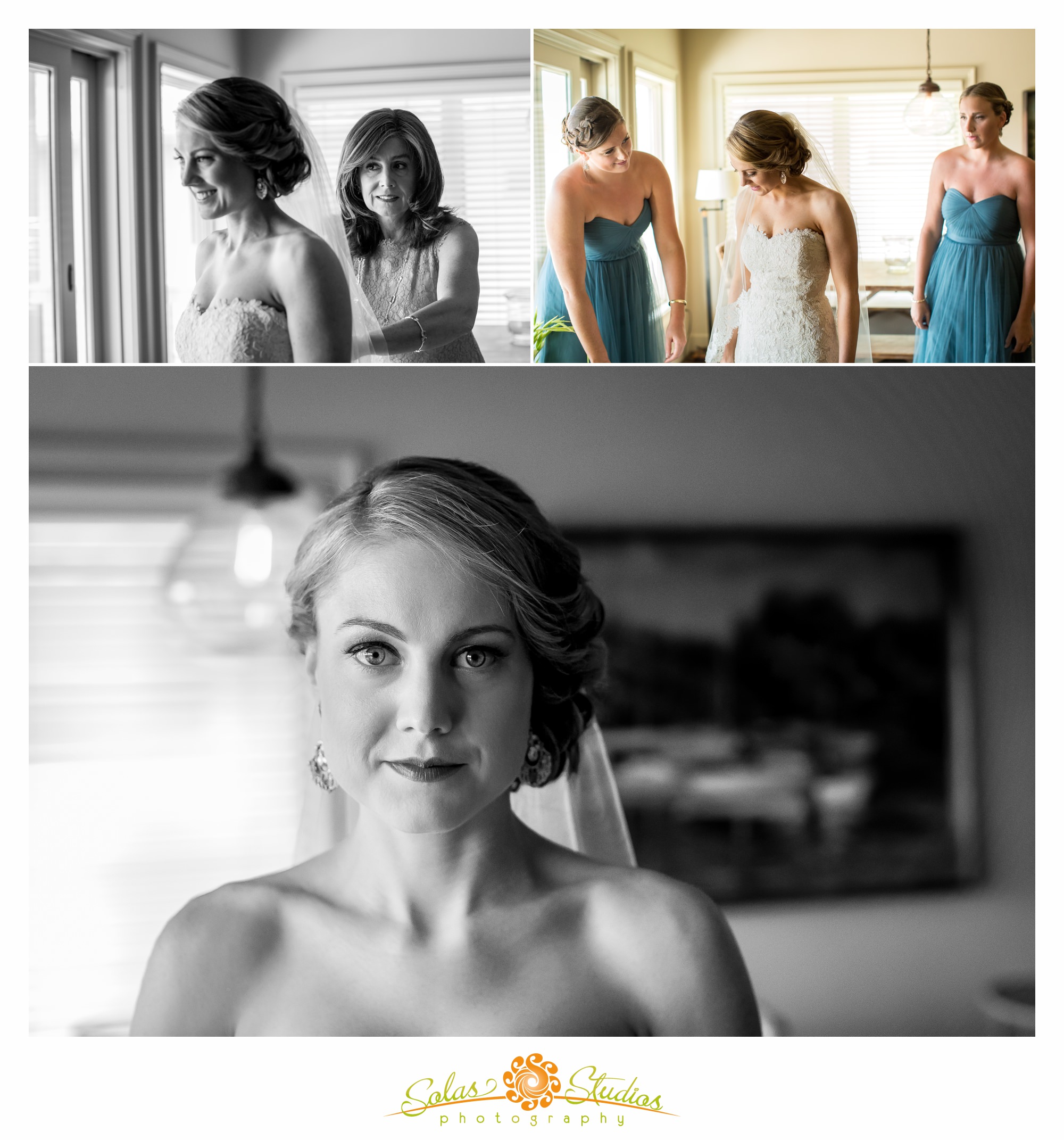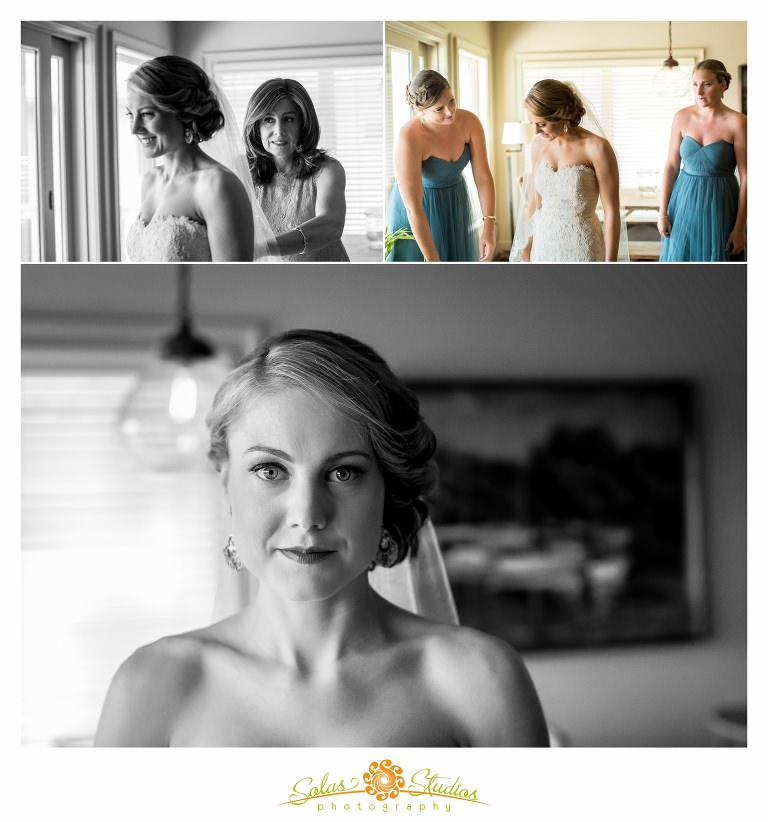 Caitlin got ready in one of the adorable, little cottages on site at the resort, with fantastic views overlooking the lake. John spent his preparation time in one of the rustic rooms in the hotel.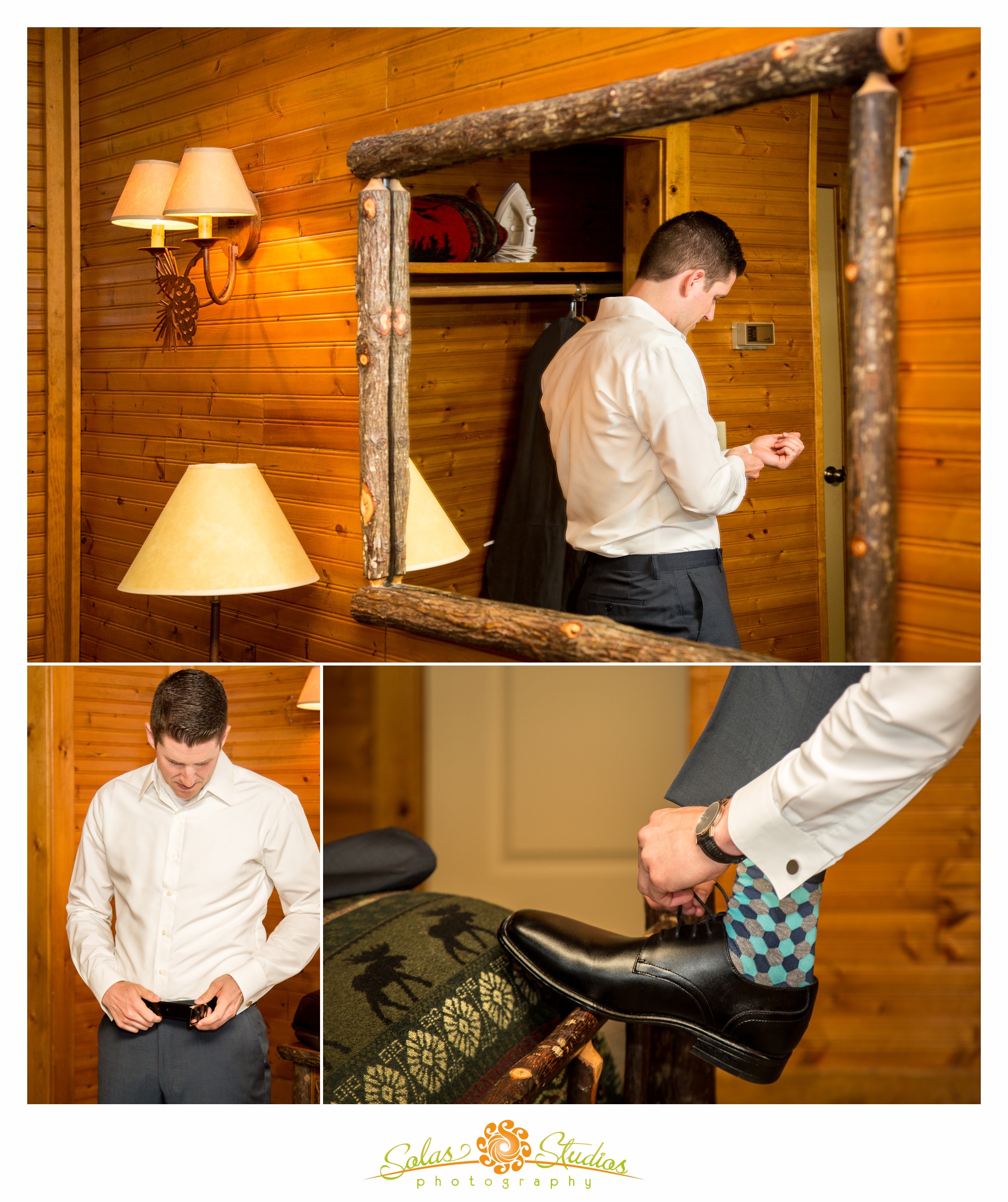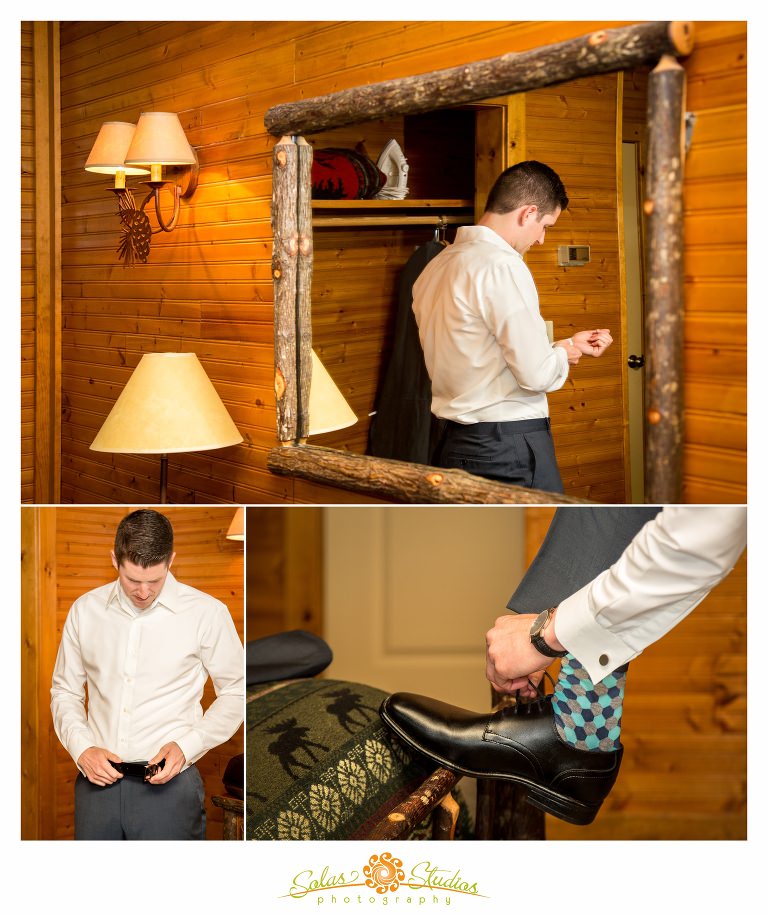 The gift of two fragrant, snow-white gladiola arrangements were sent to Caitlin on the morning of the wedding, which made the perfect addition to their reception decor.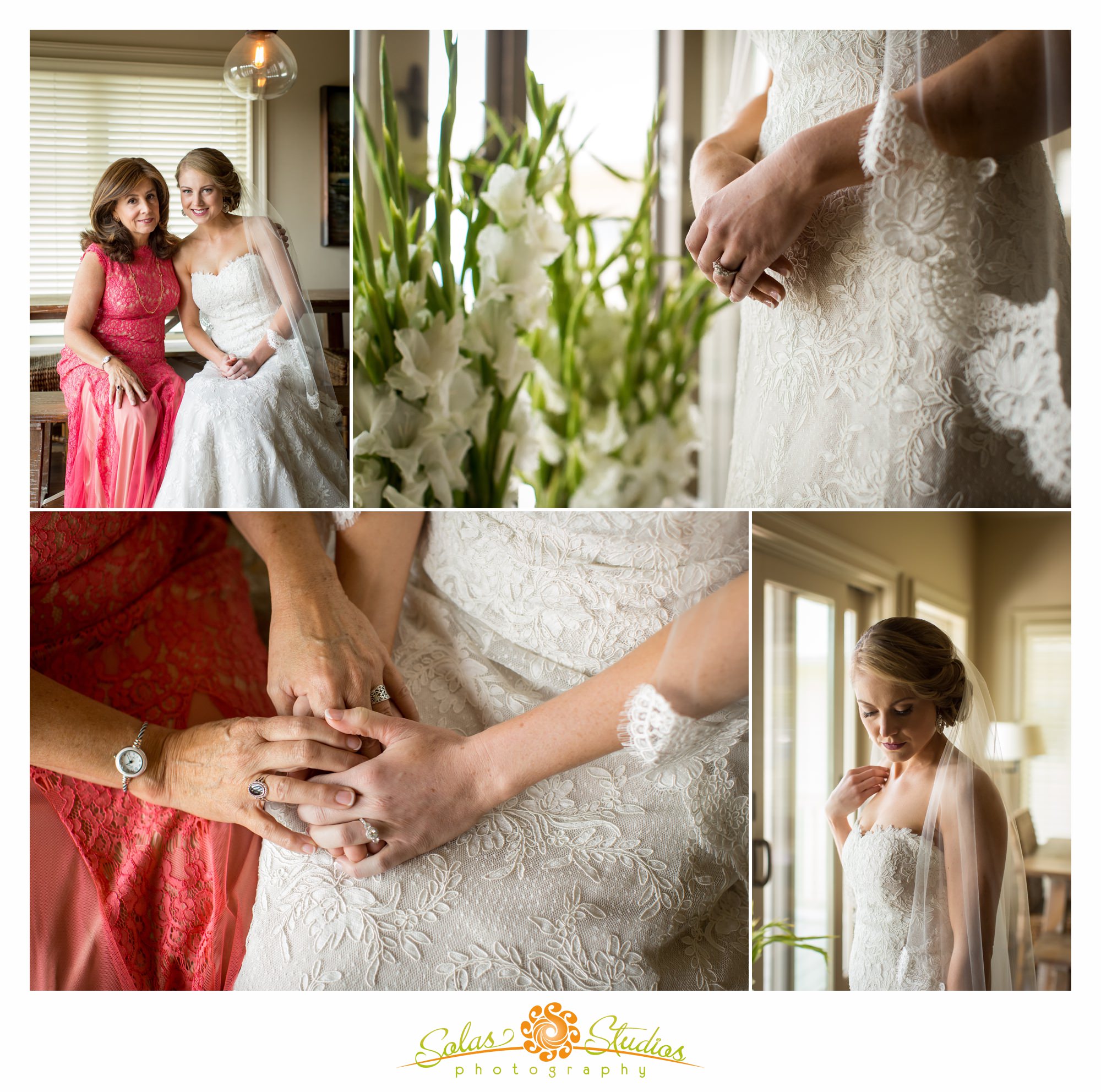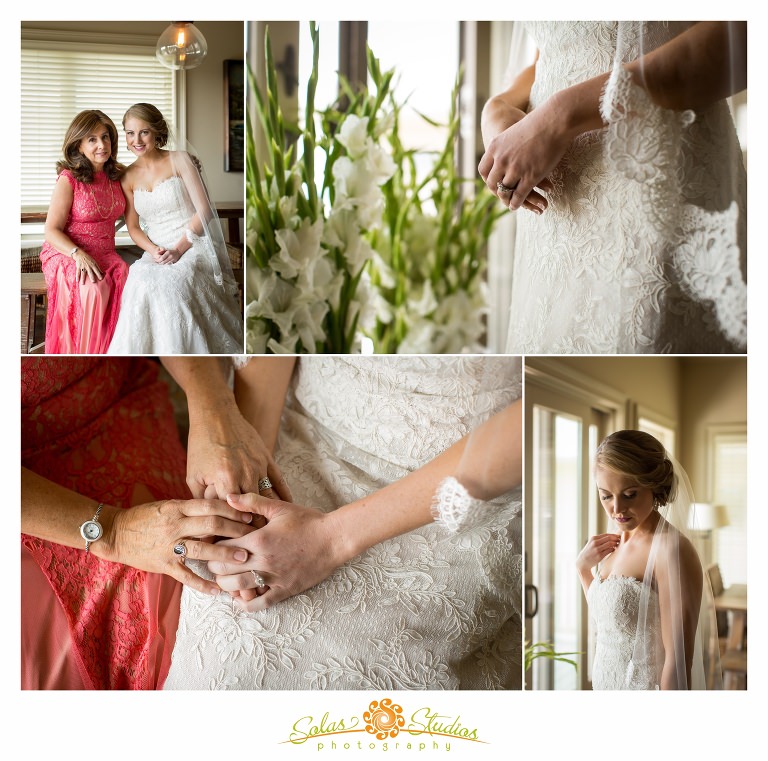 One of the most precious moments for a mother is being a part of their daughter's wedding day.
These radiant ladies looked so stunning, these portraits could not be passed up, before we headed over for the first look.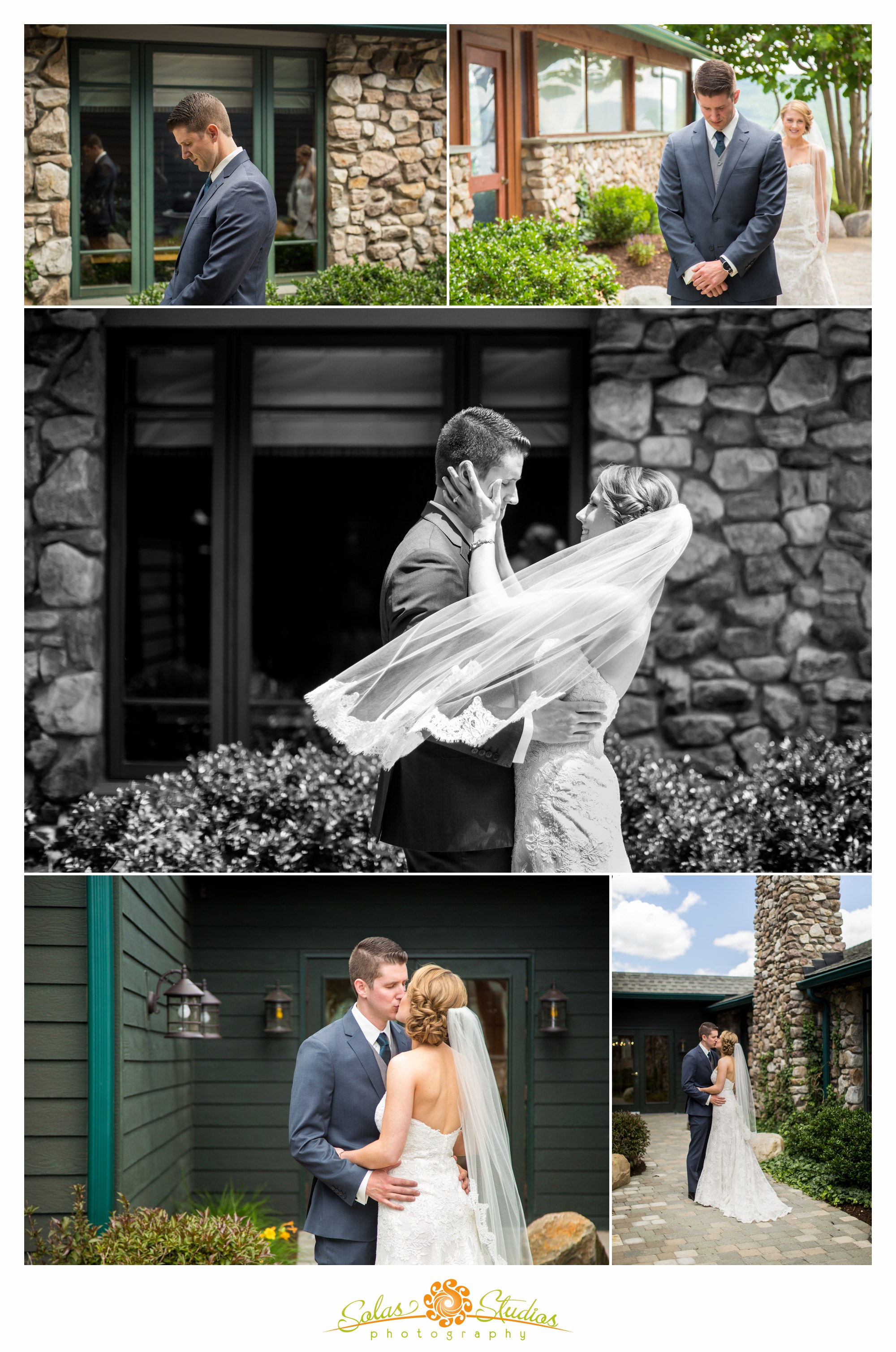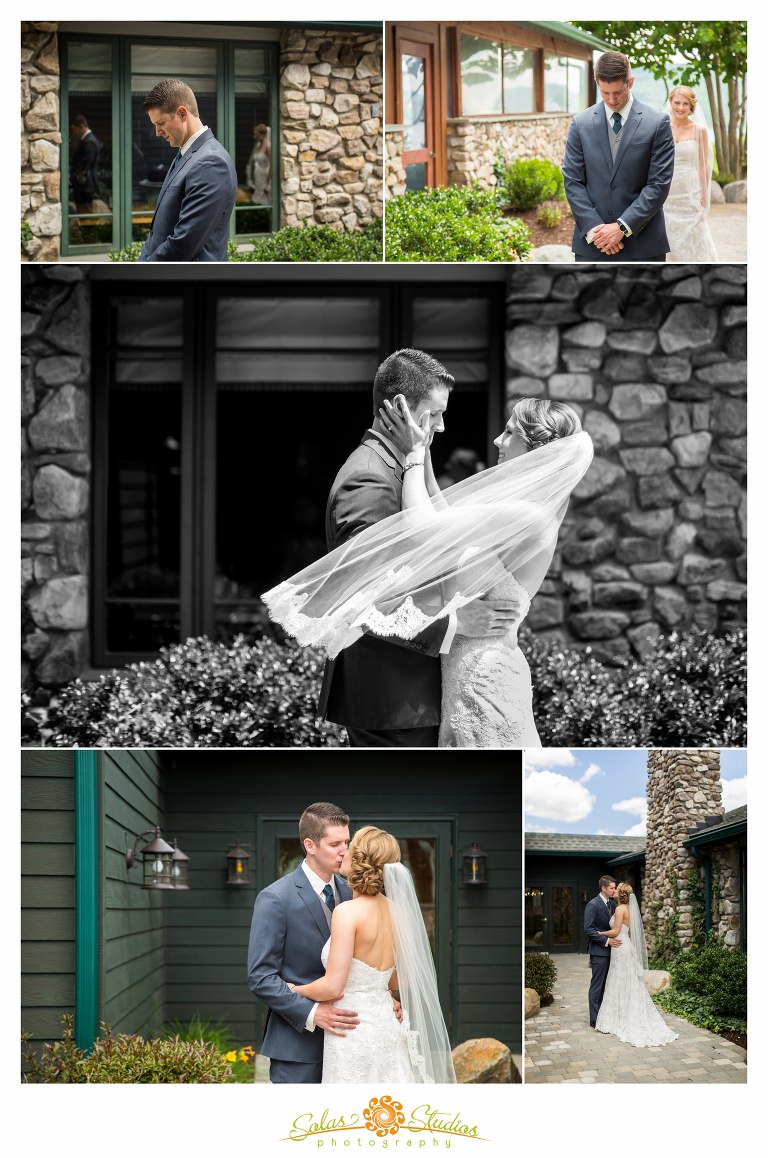 We were taking bets (no, not really) on whether John would shed some tears at their first look. I don't know if there were was actually any precipitation, but their reactions were priceless, nonetheless.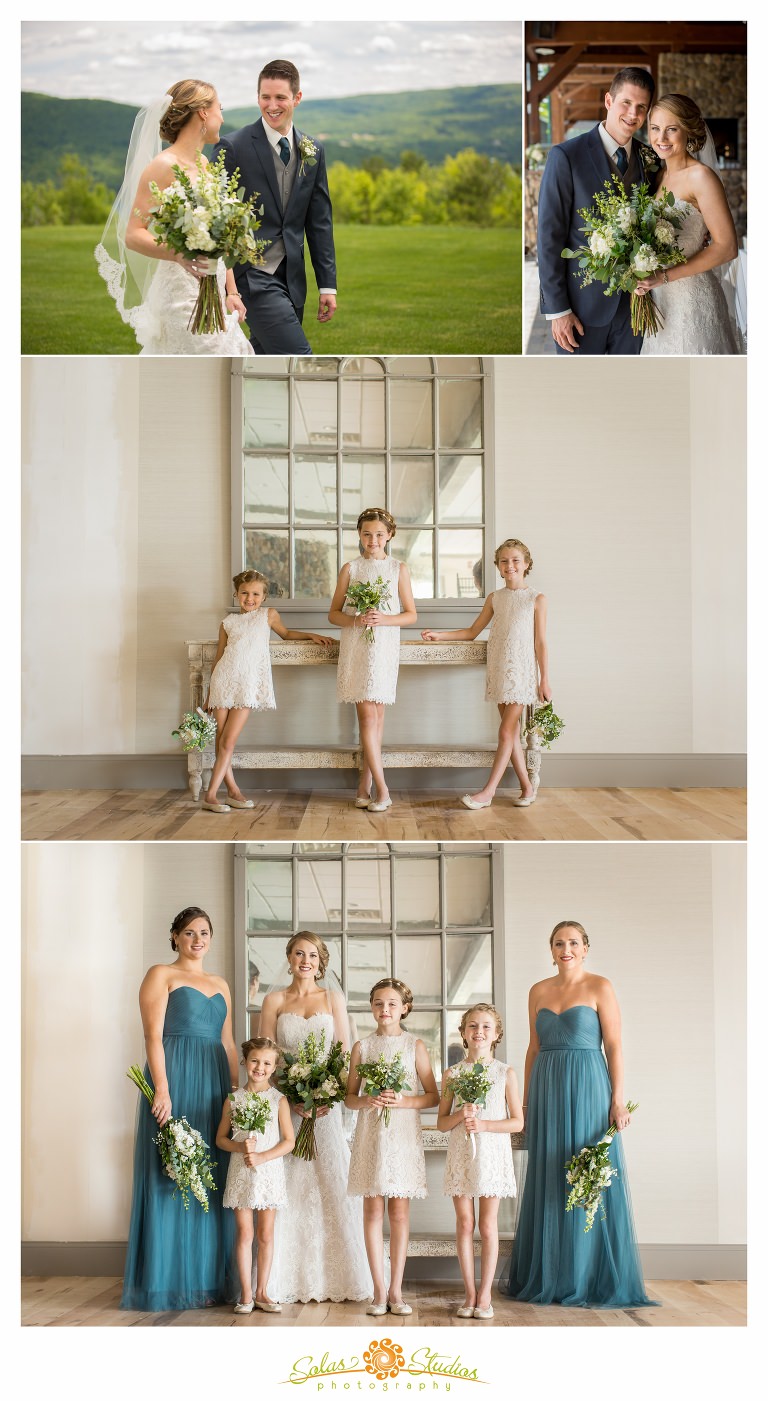 Have you seen a more beautiful couple? The way they smiled at each other so sweetly all day, would have lead you to believe they had just started dating.
We had to sneak inside as the guests began to arrive. Luckily for us, the ballroom next door was open, and we captured a few portraits of these drop-dead gorgeous ladies.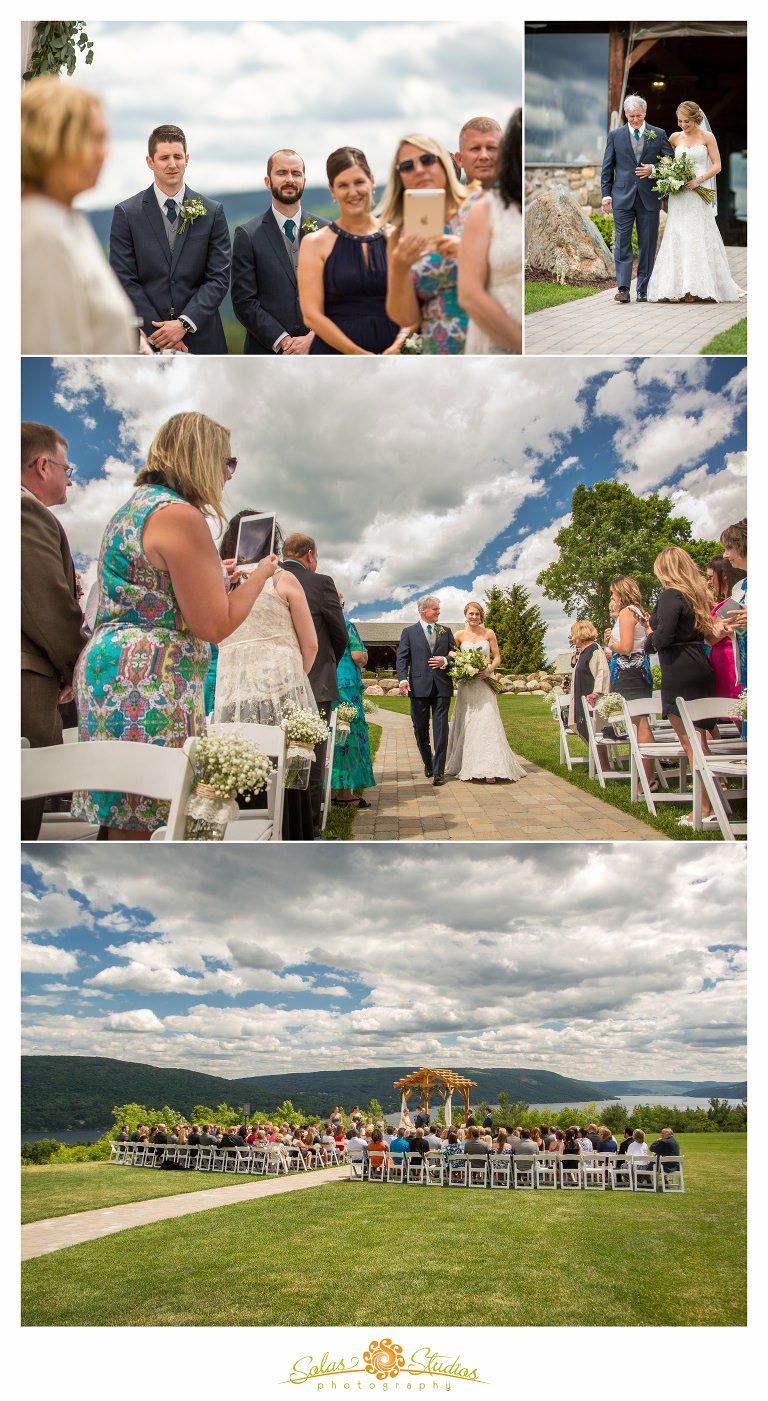 The blues skies, fluffy white clouds, and the glimmering lake off in the distance created a backdrop for their ceremony that was almost unbelievable.
The ceremony was performed by the groom's grandfather, which made it an even more special and memorable occasion.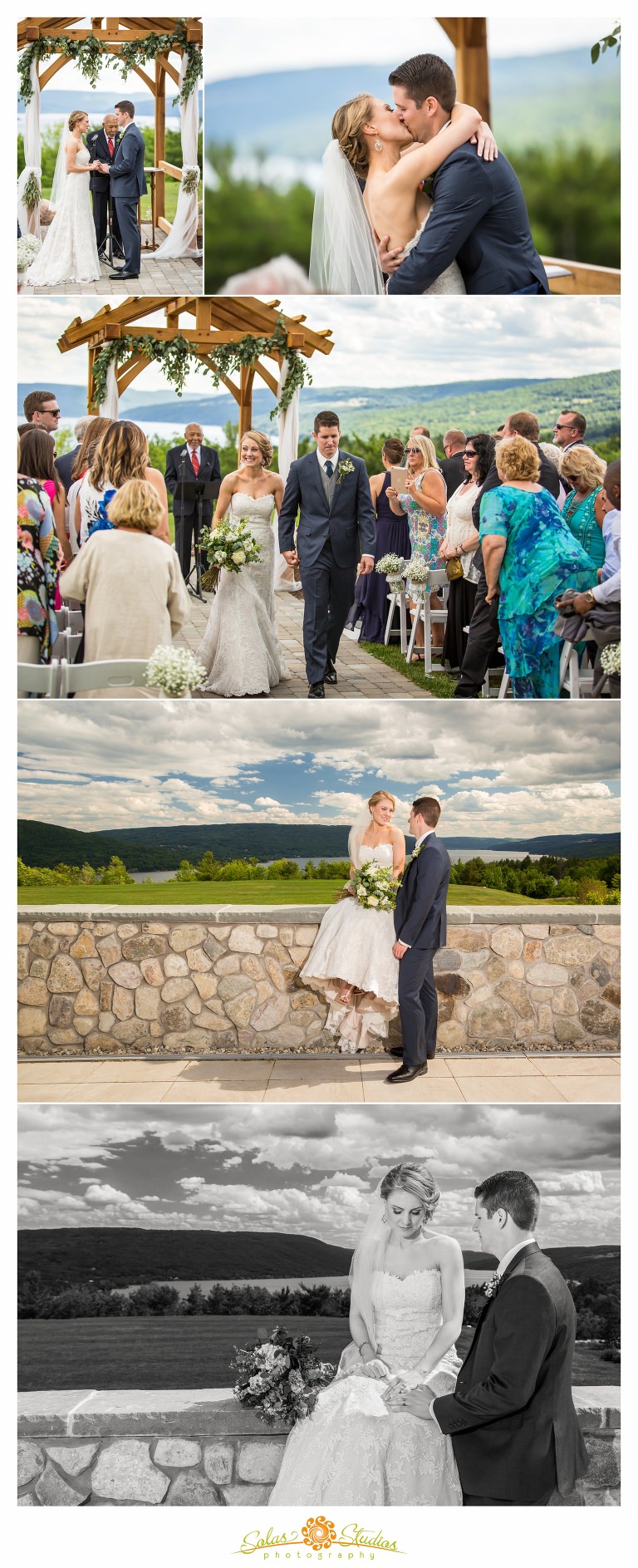 There was no shortage of photo opportunities at Bristol Harbour Resort, and we soaked up every moment of time that we reserved for their portraits.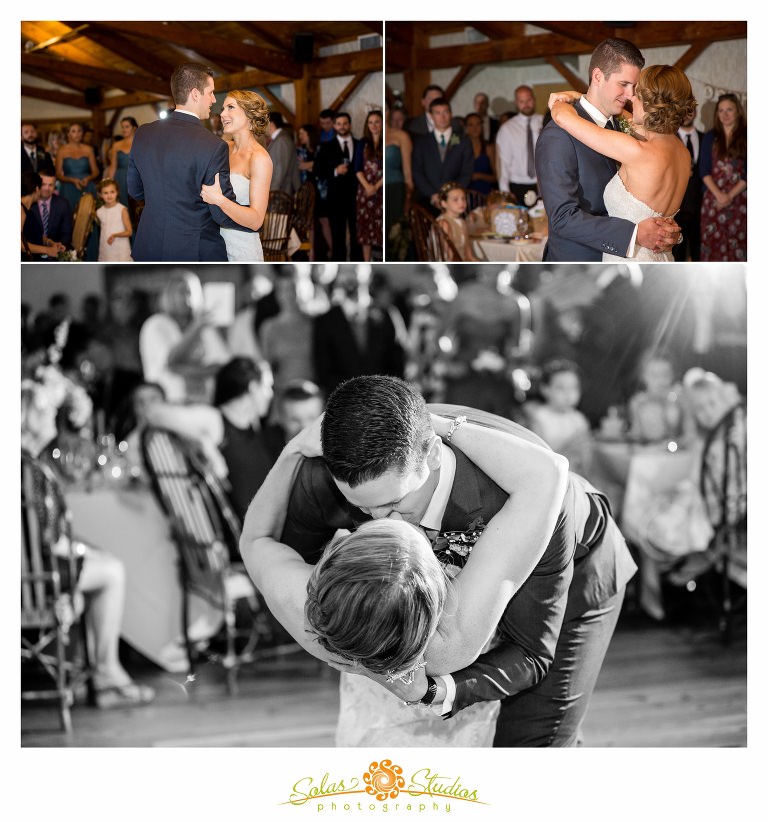 Their graceful, and elegant first dance was a sweet way to begin their reception, as their friends and family looked on.
Including a very pregnant, and very special sister of the groom, who thanks to modern technology, attended by way of live streaming.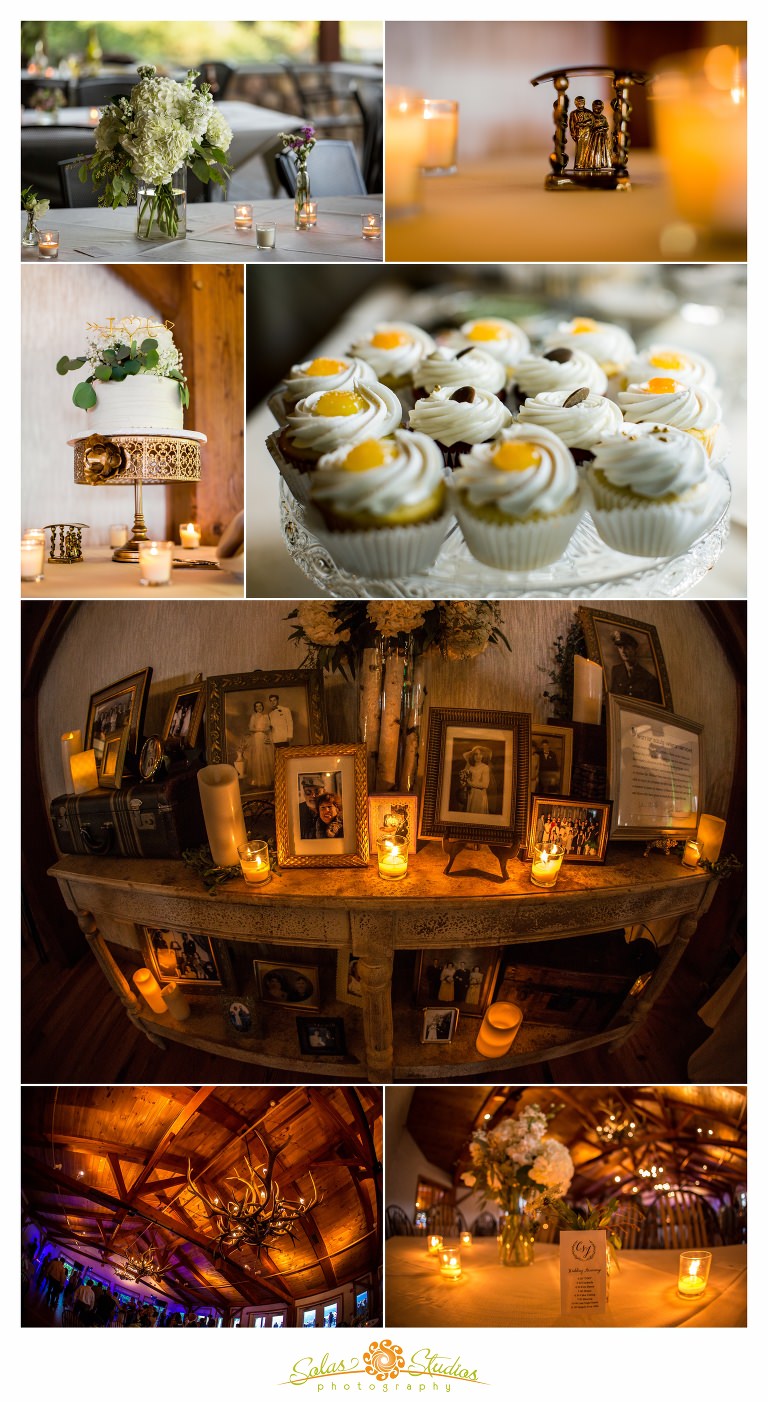 Following a delicious dinner, we paused for a few moments to look at their family portrait display. Wedding photographs, family portraits, and pictures honoring those no longer with us, were beautifully arranged for their guests to enjoy.
We also had the pleasure of chatting with Bill of Ajax Media, who flawlessly worked alongside us, capturing video for the day.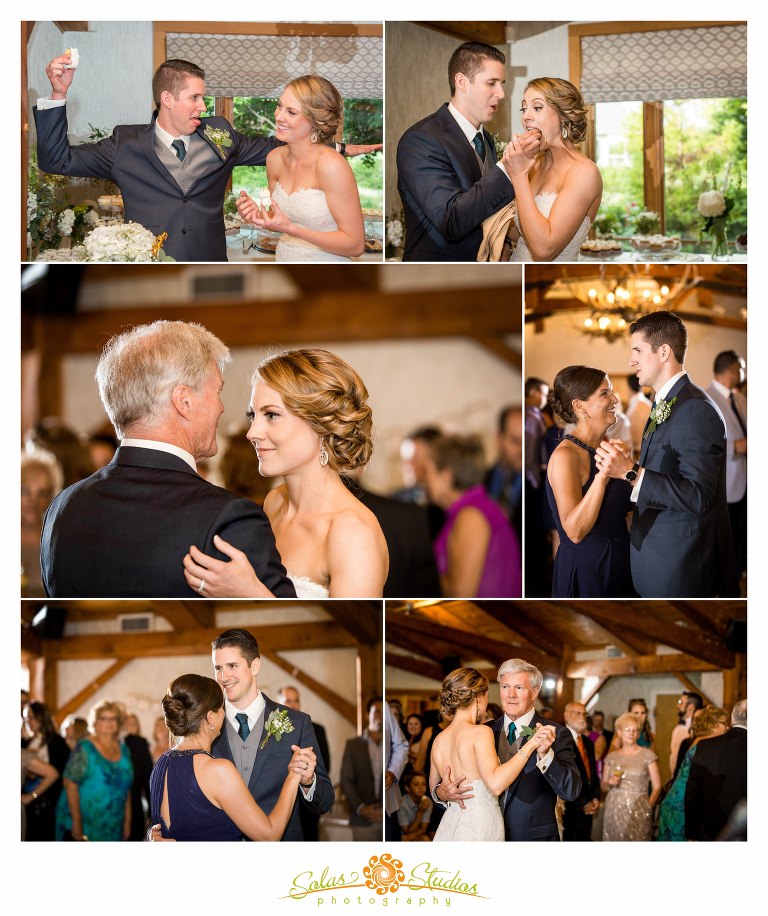 After cake cutting, and dances with their parents, they took a few minutes to enjoy a stroll to take in the views, and have a few minutes to absorb everything around them.
I don't know about anyone else, but I'm fairly certain that these two couldn't possibly love each other more.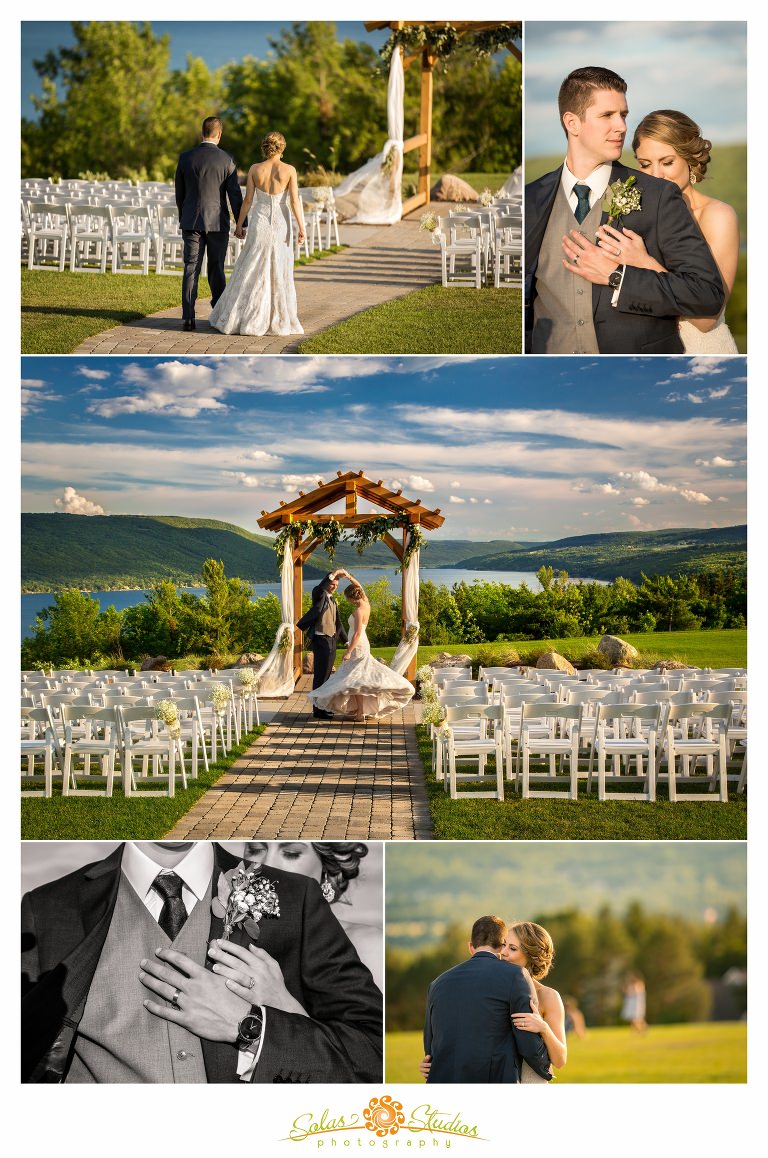 Being there to capture not just their wedding, but also being present to witness such a profound adoration for each other, was really something that will stay with us forever.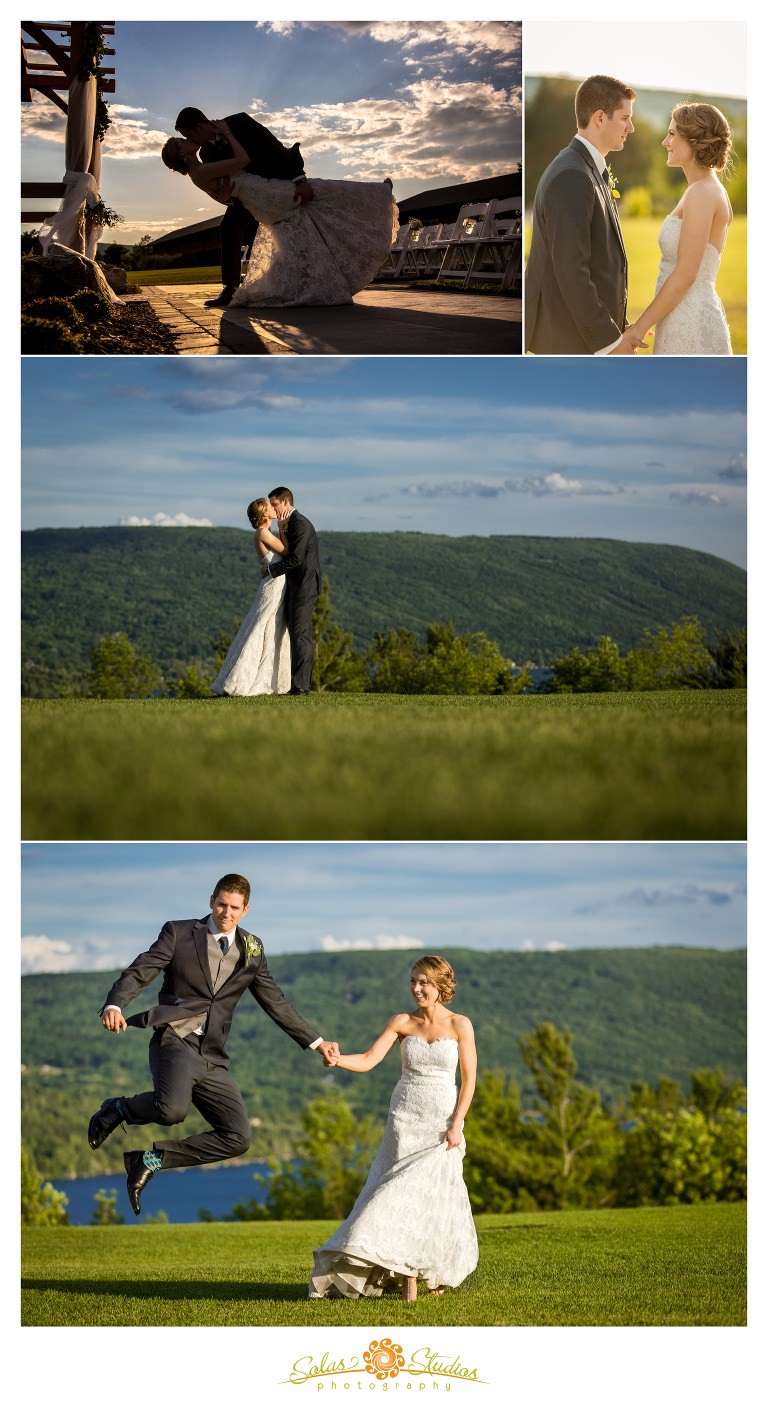 Some spontaneous moves from the groom paved way for the fun that was about to begin.
The music courtesy of Something Else, set the party in motion, and kept guests rocking the dance floor. Also, we've never before heard a guy sound more like Shaggy, than Shaggy himself.


I don't know if this is standard behavior for John and the best man, but I think we have figured out how he got so good at dipping his bride. We get the feeling these two have had plenty of practice!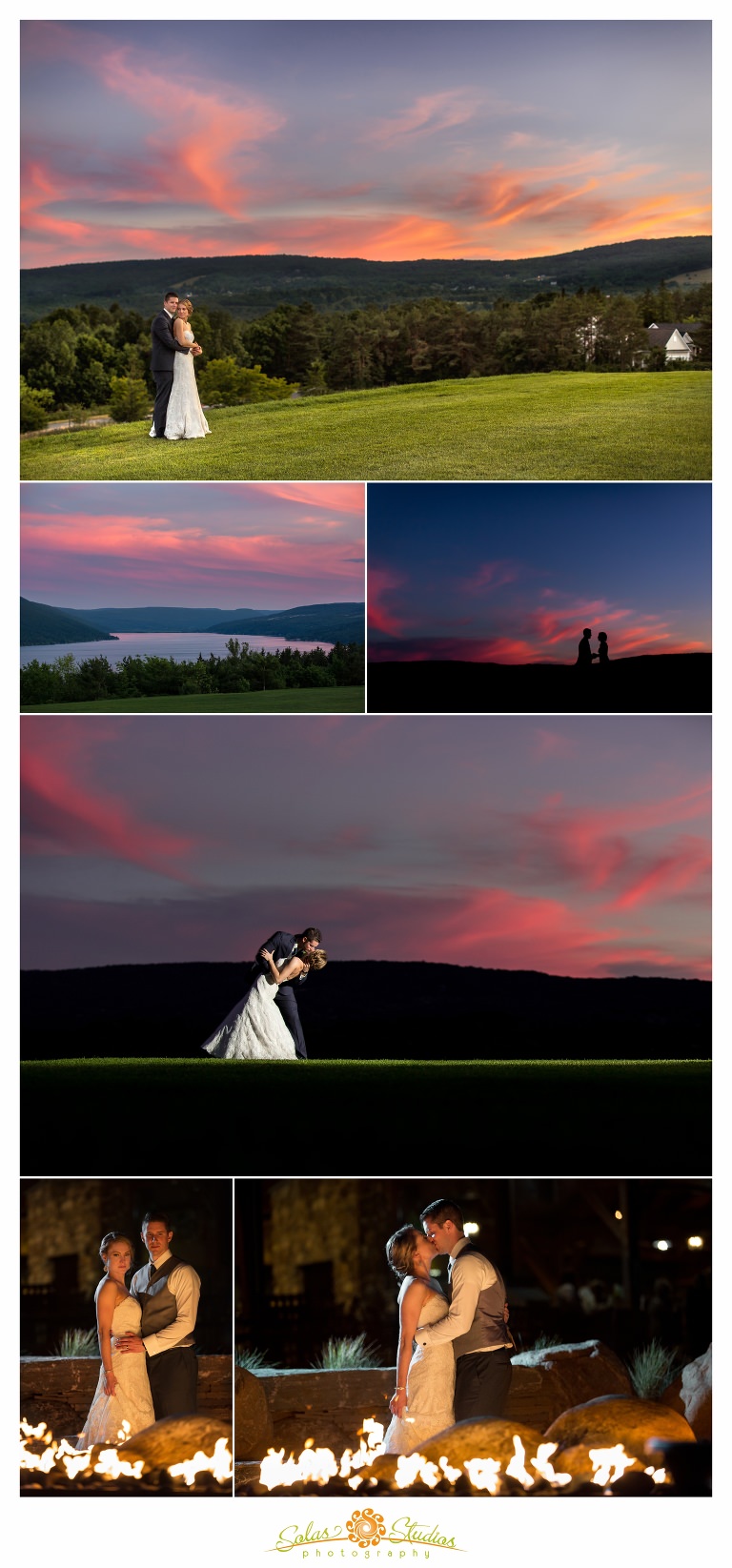 The sunset was simply exquisite, painted with the most beautiful and vibrant colors, that made their final portraits of the night feel more like a grand finale than the fireworks just visible off in the distance. Caitlin and John, you two are a one-of-a-kind couple, and being able to share your day with you, was a dream come true for us as well.  The way that you are able to balance each other out so well is something that should make couples everywhere jealous. Thank you for not only choosing us to document your day, but also for being such a pleasure to work with.
We wish you both lifelong happiness and love, and hope that looking at your wedding images will always make you feel the way you did that day.
Le gach dea-ghuí,
(With all good wishes)
Colleen & Greg
Be sure to watch the video below for more highlight images from their day!
Content, images, and video are © Solas Studios 2016
Reproduction, screen captures, and use of content are prohibited without written permission.
Follow