No precipitation was going to put a damper on Ashley and Matt's Drumlins Country Club Wedding! Though, I really should mention that last year, they brought snow with them for their engagement session, so we are very thankful that the snow stayed away for their wedding! Ashley, her bridesmaids, and the moms got some pampering done on the morning of their wedding. Flawless makeup application was provided by Holly of A List Artistry, and hair styling was courtesy of Krista at Lavish Salon.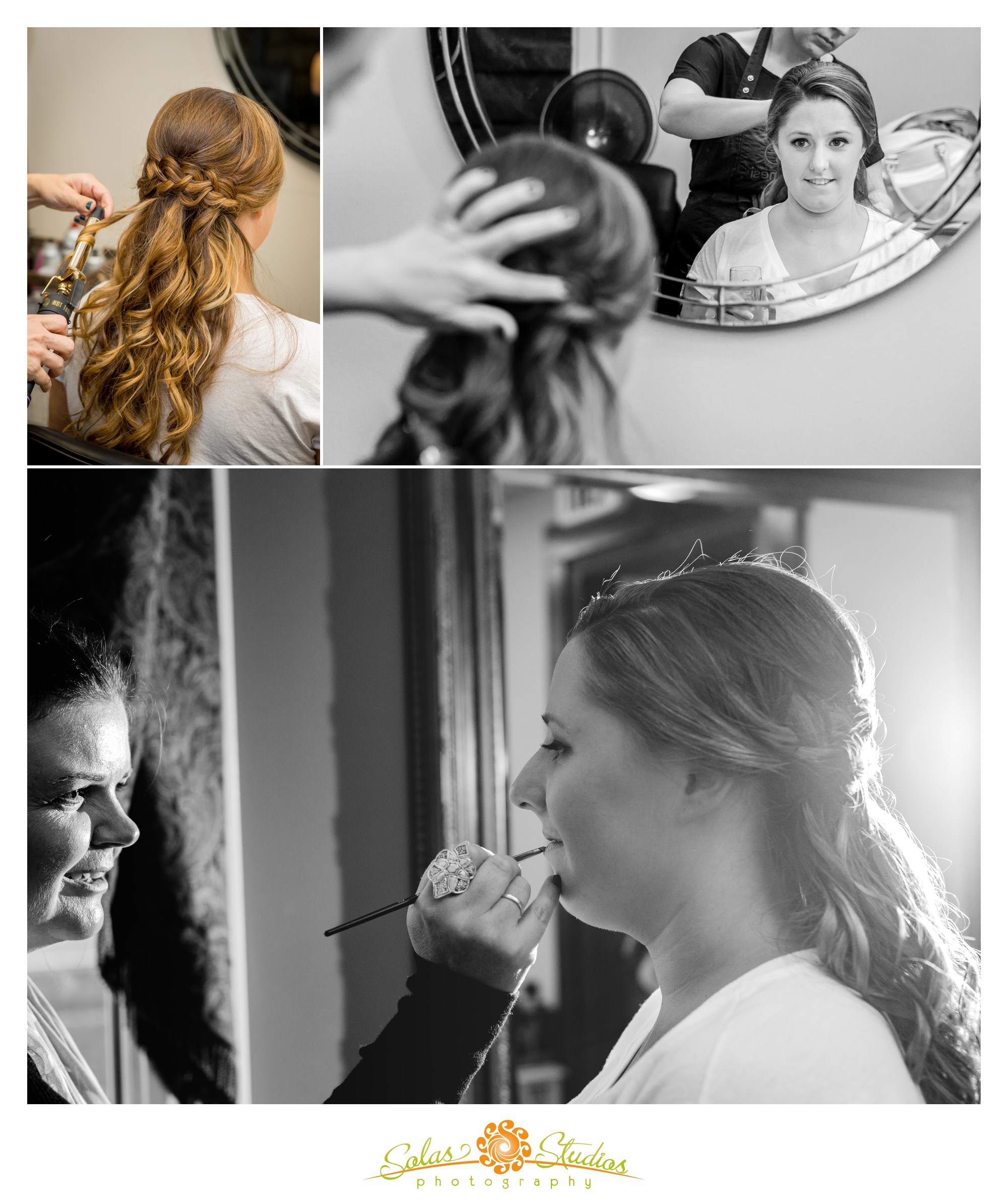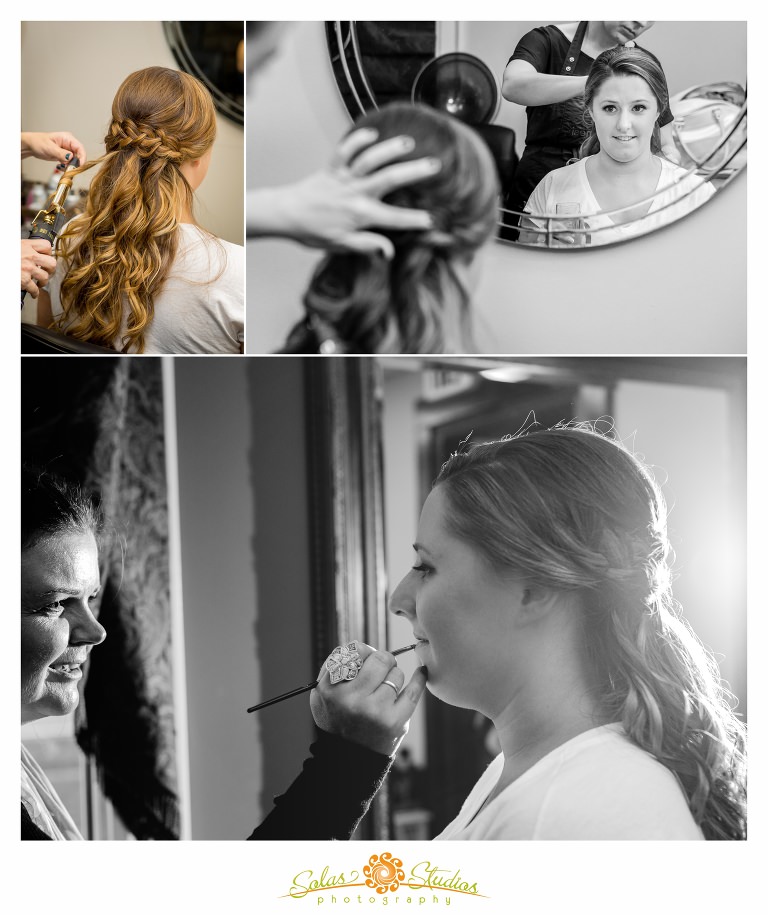 The guys got warmed up with some shots, and got ready at the Crowne Plaza Hotel, where the ladies also headed after finishing up at the salon.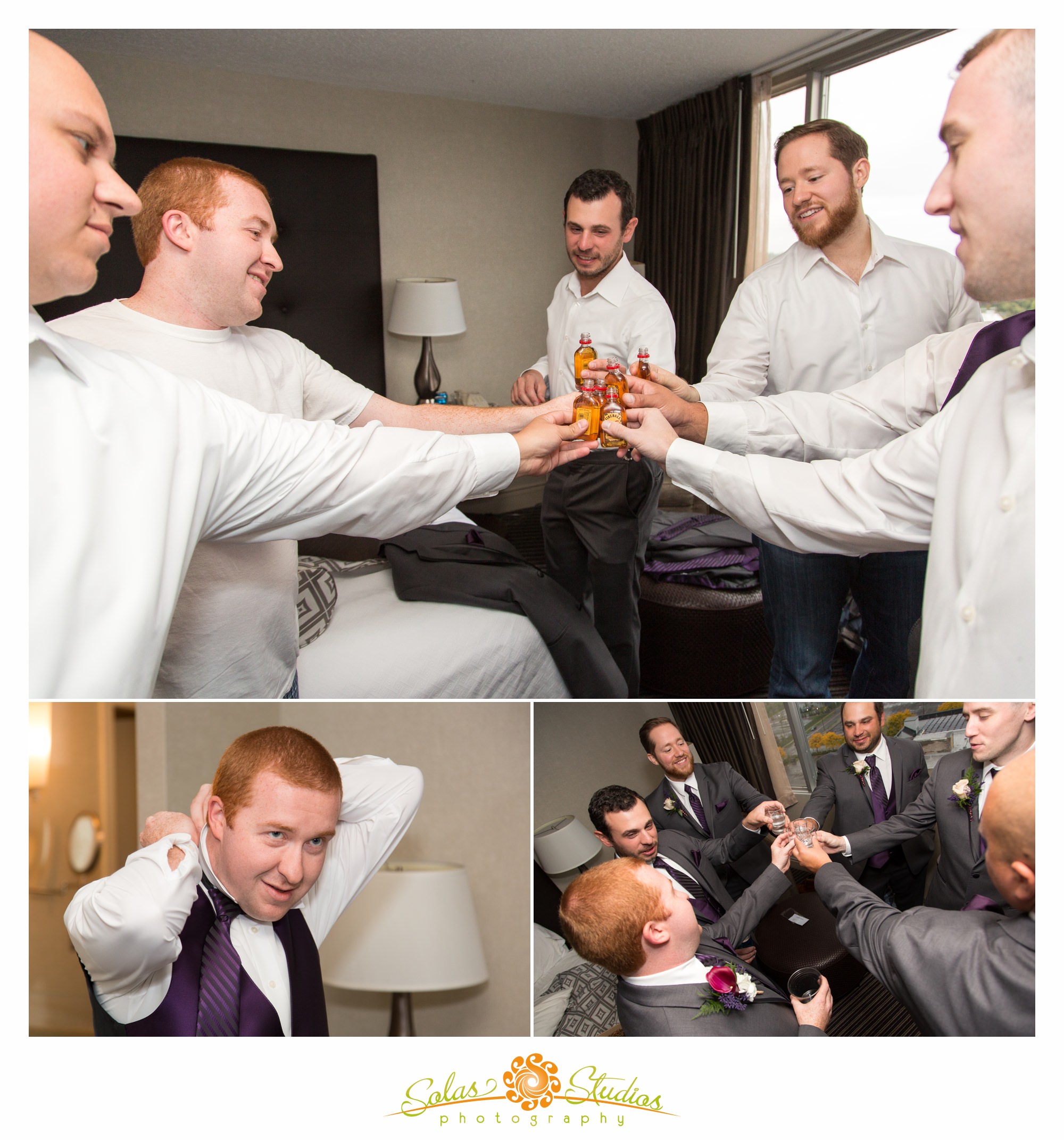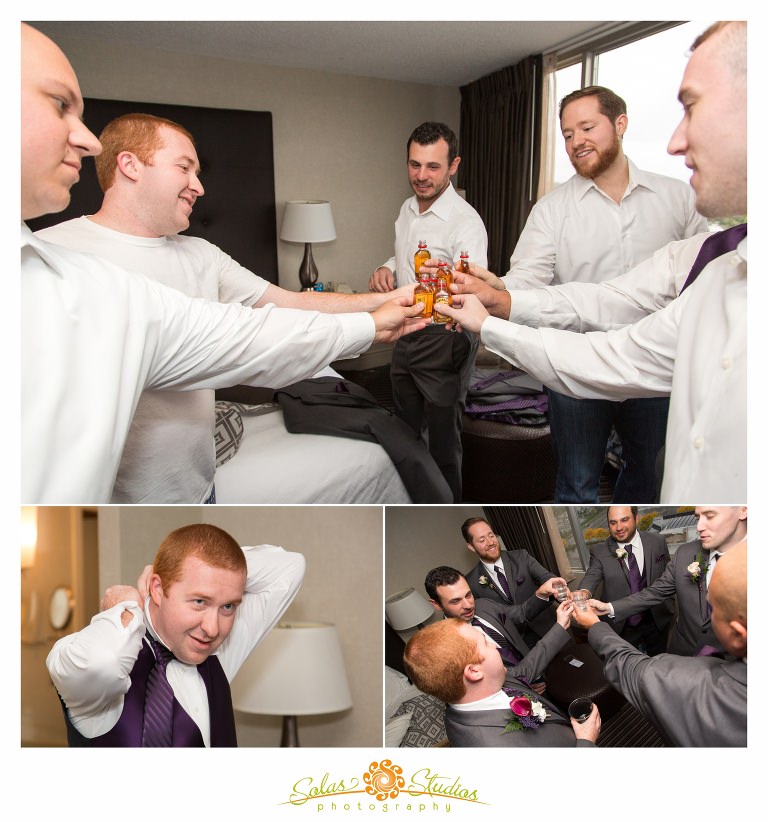 It may have been a wet and cold day outside, but inside there were plenty of warm and heartfelt moments, as the ladies shared a special gift for the bride, and the guys shared some drinks and laughs.
Ashley was full of smiles as she and her bridesmaids exchanged some very special gifts.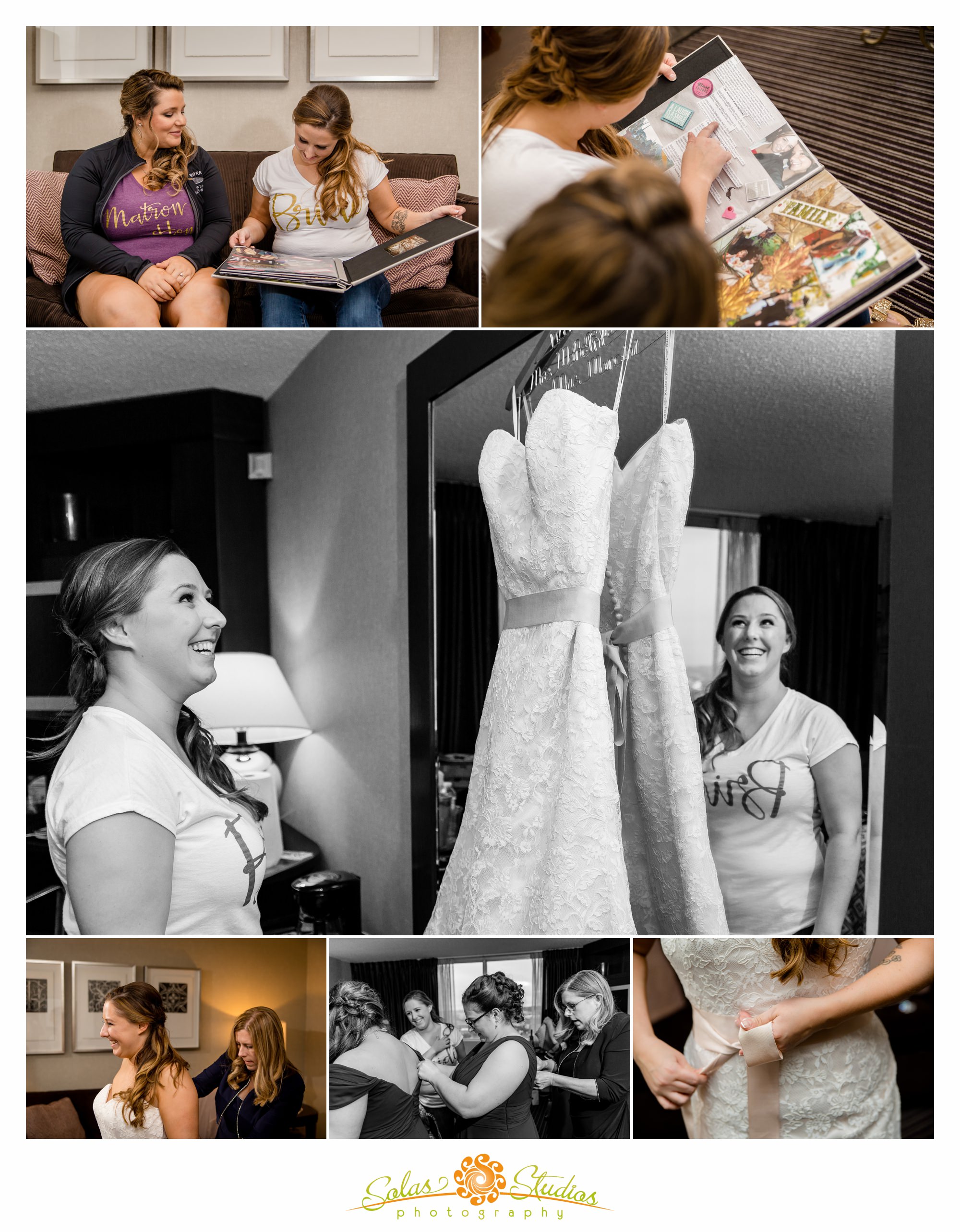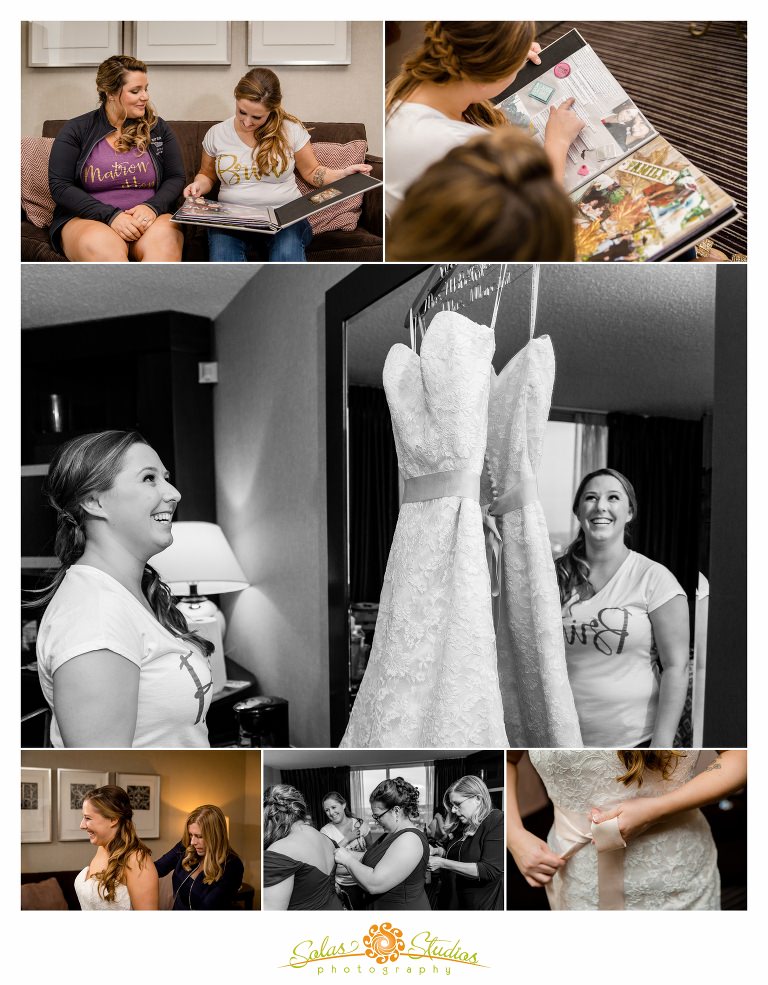 After getting into her gown, Ashley made her way downstairs for their First Look inside the lobby at the Crowne Plaza.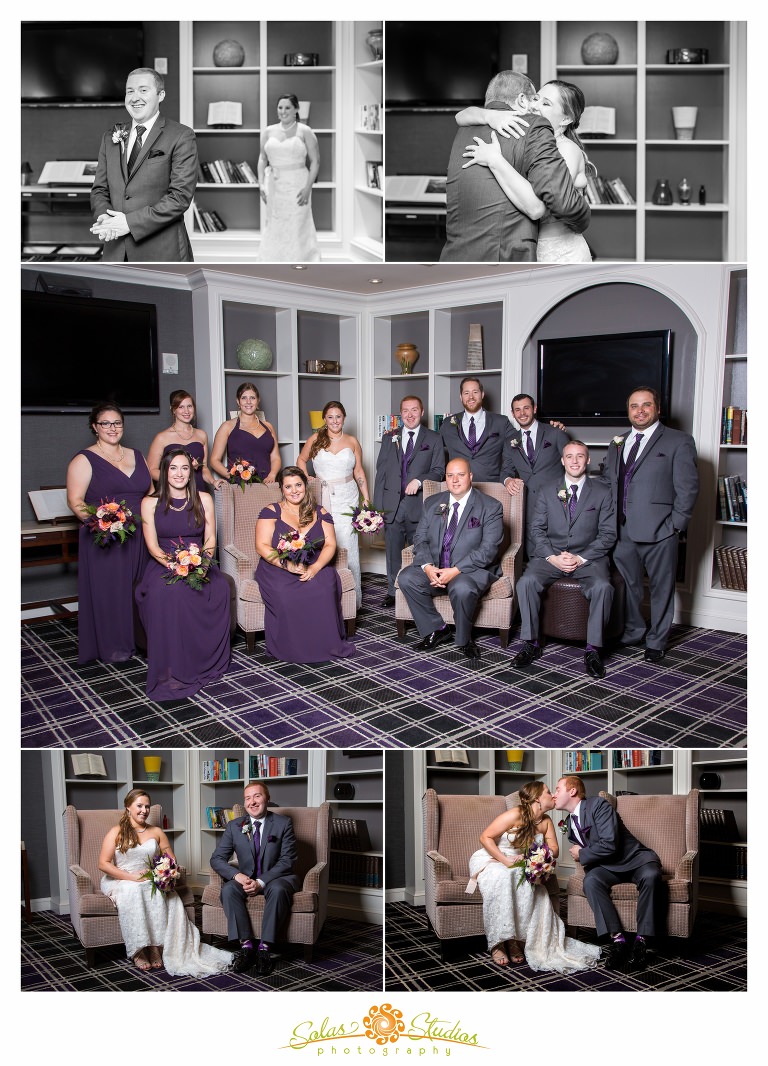 After formal portraits with their immediate family and the bridal party, they made their way to Drumlin's Country Club for their ceremony.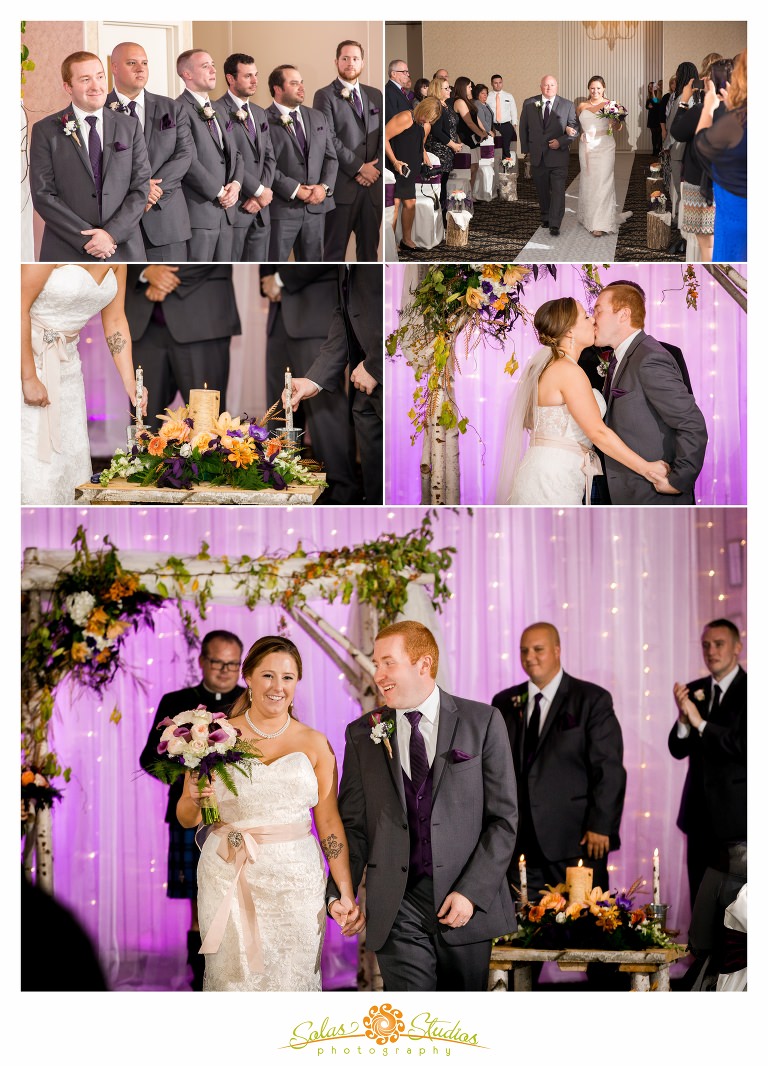 After the ceremony, the beautifully lit ballroom made a romantic and festive setting for their reception and dinner.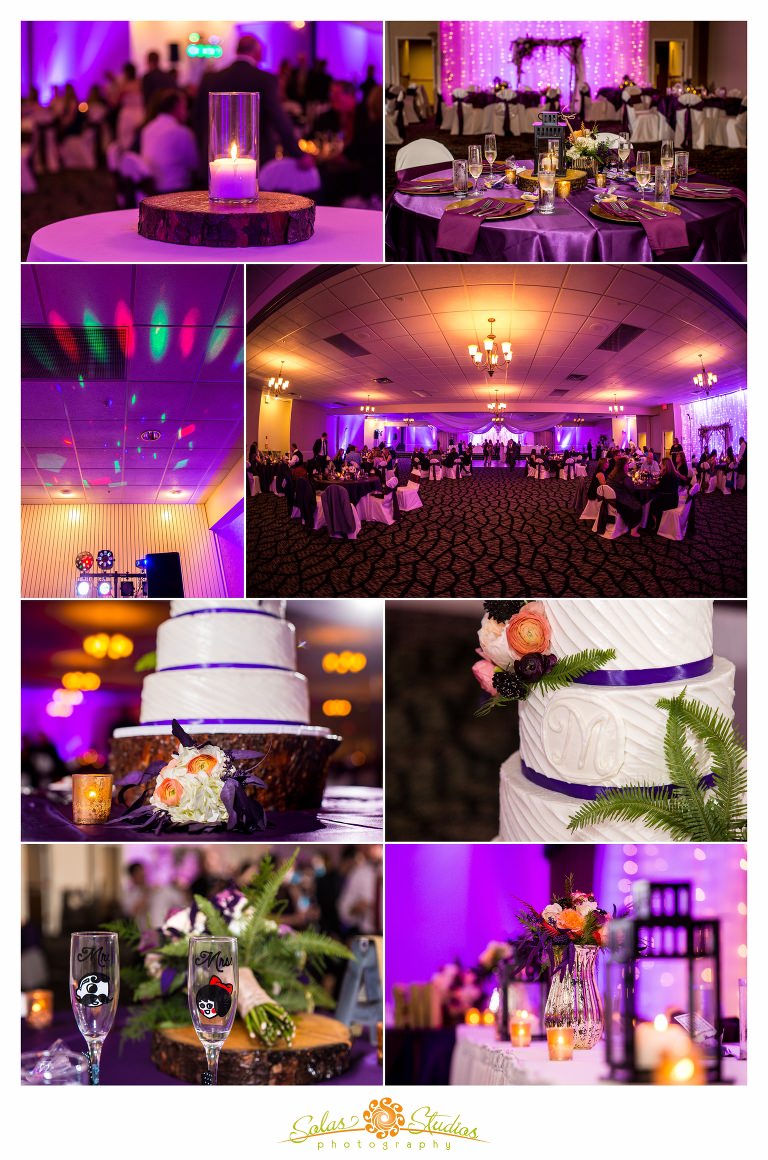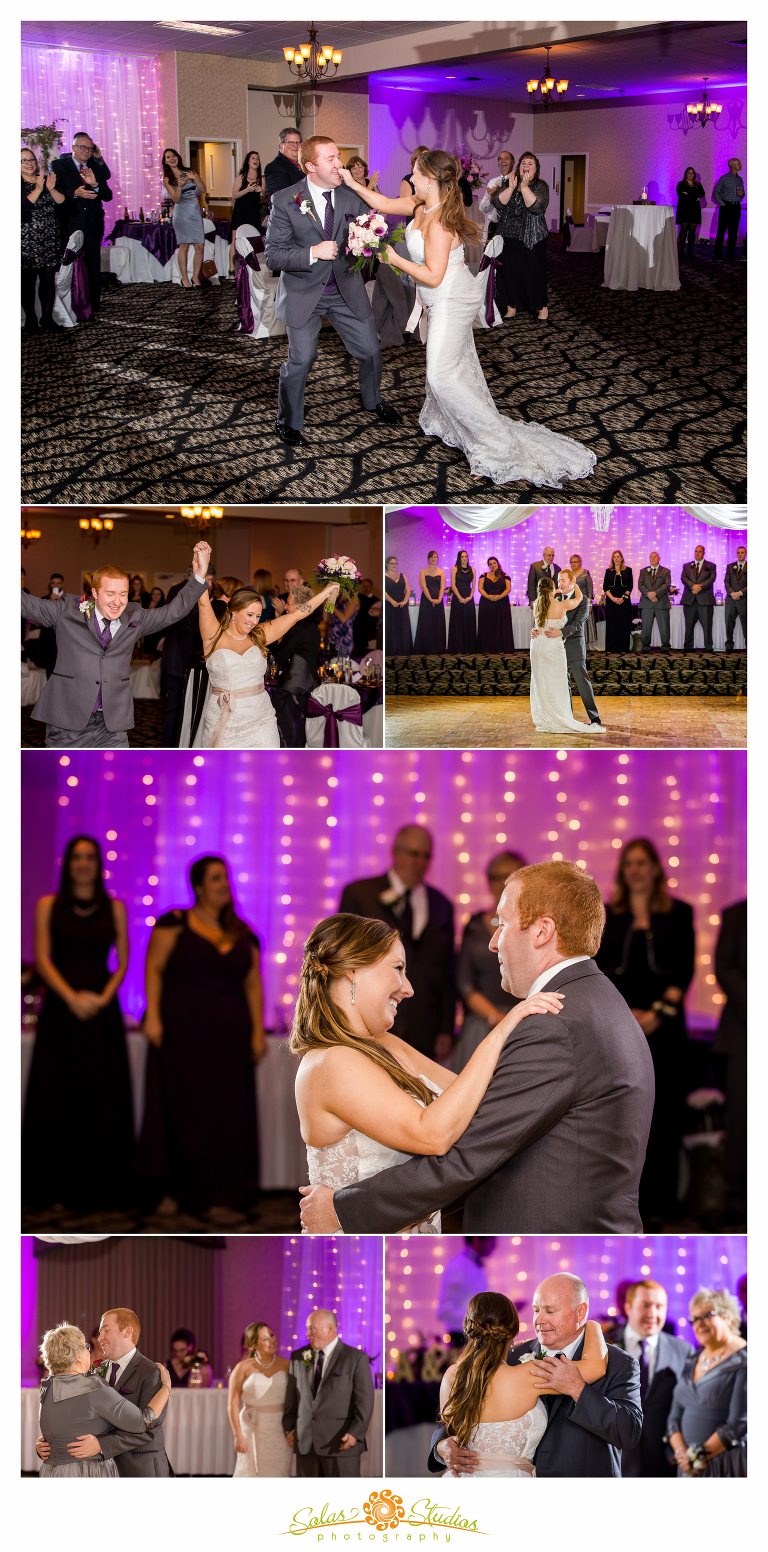 We can confidently say that Ashley and Matt's wedding was the first one we've seen that included a corn cob pipe. I think we can speak for everyone, and say we're also glad that Andrew didn't keep dinner waiting while he read through all 150 Chapters of his Musings.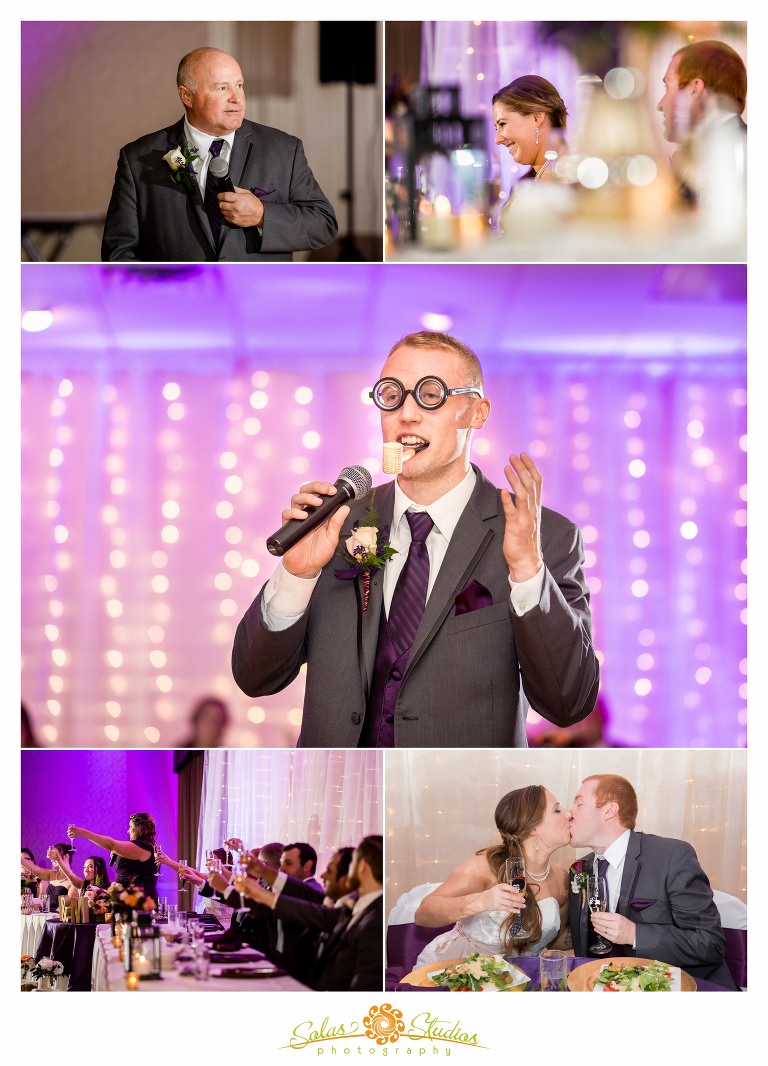 Centerpieces, bouquets, and ceremony arrangements were crafted by Balloons and Blossoms. Their lovely monogrammed cake was provided by Pascale's Bakehouse.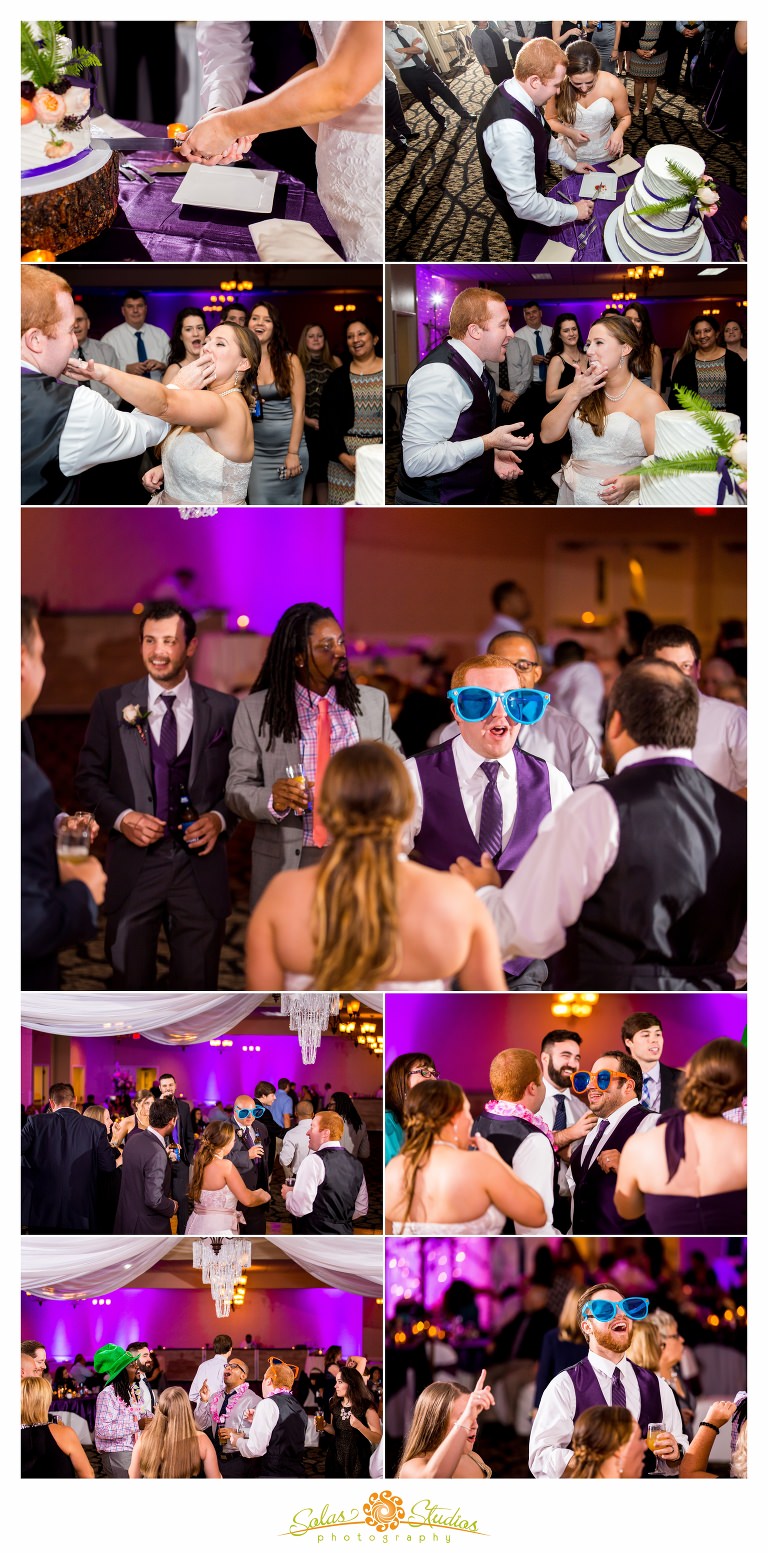 Jason of Salt City Sound Machine effortlessly kept the dance floor "hot" with a playlist packed with great tunes.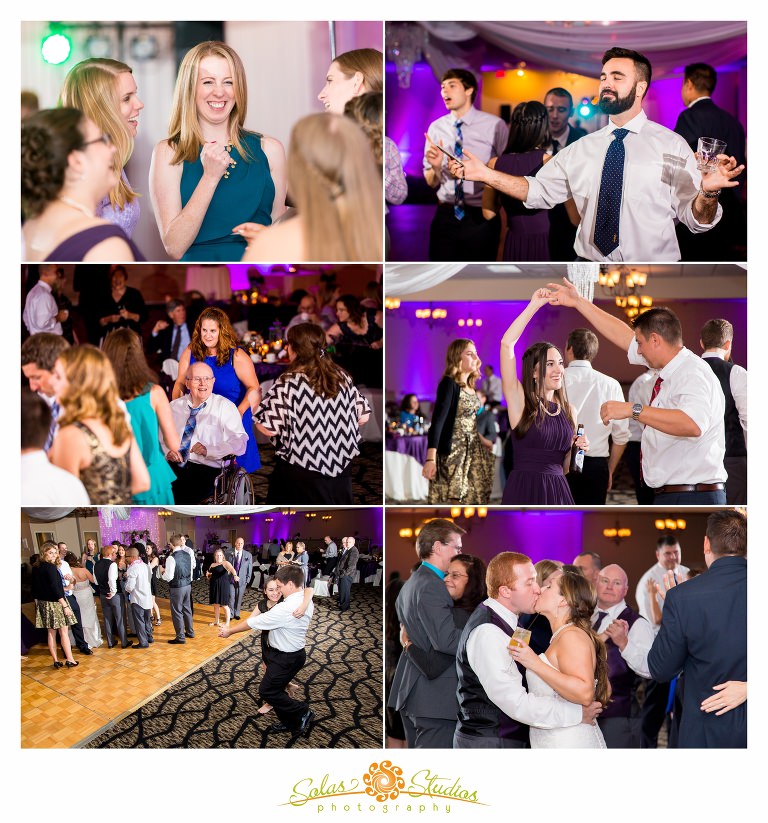 Black Tie Entertainment provided the colorful uplighting that made for some wonderful ambiance and "pop" for their reception images!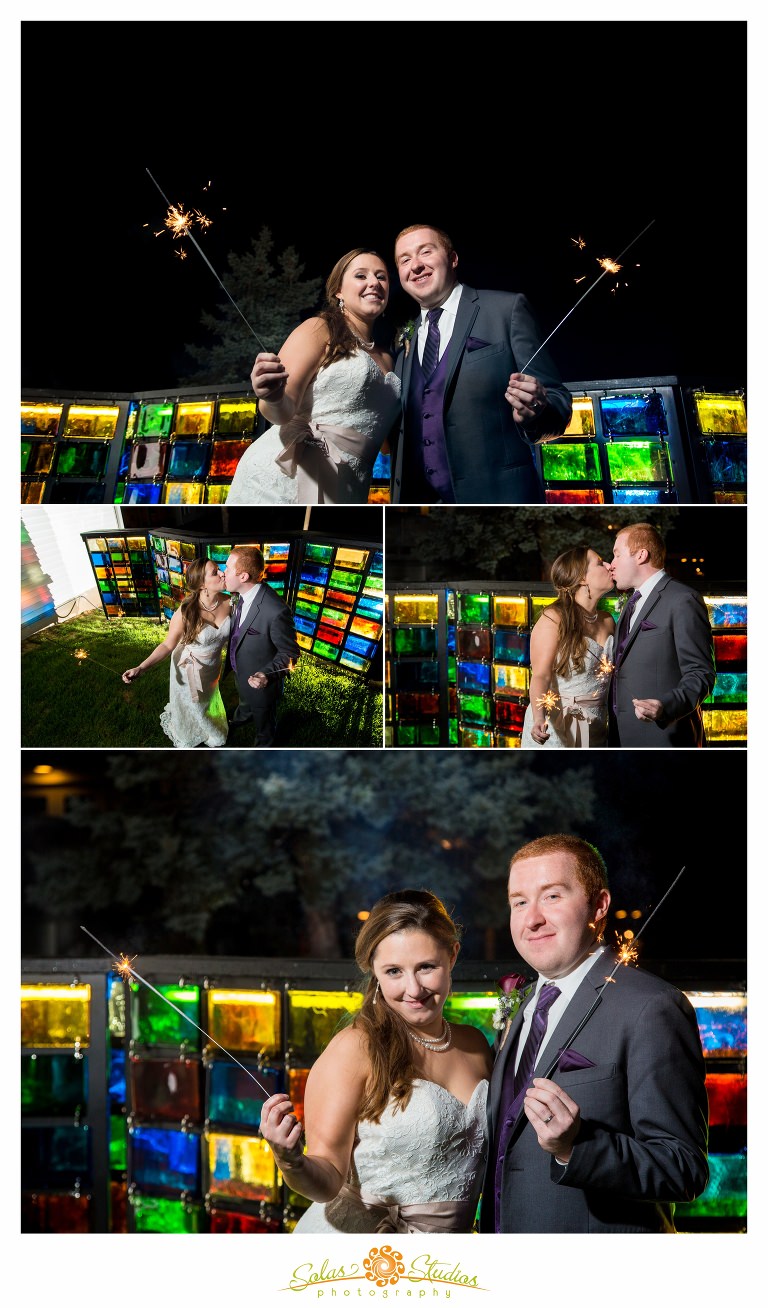 And well, a little fire, a little spark, and a few kisses at the end of the night made for a great send off!
Thank you hardly ever feels like enough, but Ashley and Matthew, we want to extend our sincere gratitude to you both for selecting us as your photographers. The two of you were a pleasure to work with, and your families were wonderful to spend the day with. We wish you both all the best for many happy and love-filled years of marriage ahead of you!
Le gach dea-ghuí,
(With all good wishes)
Colleen & Greg
Be sure to watch the highlight video below for more images of their day!
Content, images, and video are © Solas Studios 2016
Reproduction, screen captures, and use of content are prohibited without written permission.
Follow