One of the first things Sarah and Adam mentioned to us, when they contacted us after their engagement, was that they had "Bruce", their feline fur baby. They saw our special page about Smeagól, and that's what first attracted them to us! We've come to notice that we attract a lot of pet owners, and that's quite alright with us! It was no surprise that Sarah and Adam wanted Bruce to be a part of their engagement session. So since Bruce is not much of fan of travel, we started our evening with them at their apartment, for a quick session with Bruce.
Cats are usually curious in nature, and can be hard to make friends with. Bruce was no exception. The first image in our blog tonight, was actually a happy accident, during a test shot for lighting, that Colleen took upon our arrival. Hilariously enough, it was very indicative of how Bruce reacted to us being in his home. He crept around the apartment for a few minutes, checking out not only us, but also our gear. He warmed up to us only slightly, so my guess is he's not a Canon shooter. Now I don't claim to be a cat whisperer, but you can pretty much tell by the look on a cat's face what he's thinking. This one had "Are you for real?" written all over his face. After a few minutes of shooting, Bruce got bored with us, and we took that as our cue to get on the road to Cortland.
All day it had been raining cats and dogs, and we were completely ready for some rainy shots when we arrived. But that wasn't exactly the way it happened, and we were very okay with that! Sarah and Adam wanted to have their engagement session at SUNY Cortland, where they met their Freshman year in college. We absolutely love when couples choose a place that is meaningful and special to them, so we were very excited about traveling out there with them. They came fully prepared with some Cortland props, and donned their college tees for the first half of their session. It was like a ghost town there, so we had a great place for them to relax and be themselves.
One of the most important stops, was outside of Bowers Hall, at the Kissing Goldfish. Yeah, you guessed it, it's the big yellow sculpture. Still not quite sure about how it got it's name, but it was definitely a unique spot! Perfect for these two, who are a very fun-loving couple! After we wandered around the campus, and broke for a quick outfit change, we noticed how very awesome the skies looked after all the rain we had. The colors were fantastic, and perfect for some silhouette shots!
We really enjoyed wandering around with these two, and finally getting to meet Bruce. They have a very unique and special wedding day in the works, and we are really excited about getting to be there, a year from tomorrow!
In closing, Adam celebrated his birthday this week, so we also want to wish him a Happy Belated Birthday, as well! Does that mean there will be birthday cake at the wedding, too?
Let us know if Bruce approves of his portraits!
Le gach dea-ghuí,
(With all good wishes)
Colleen & Greg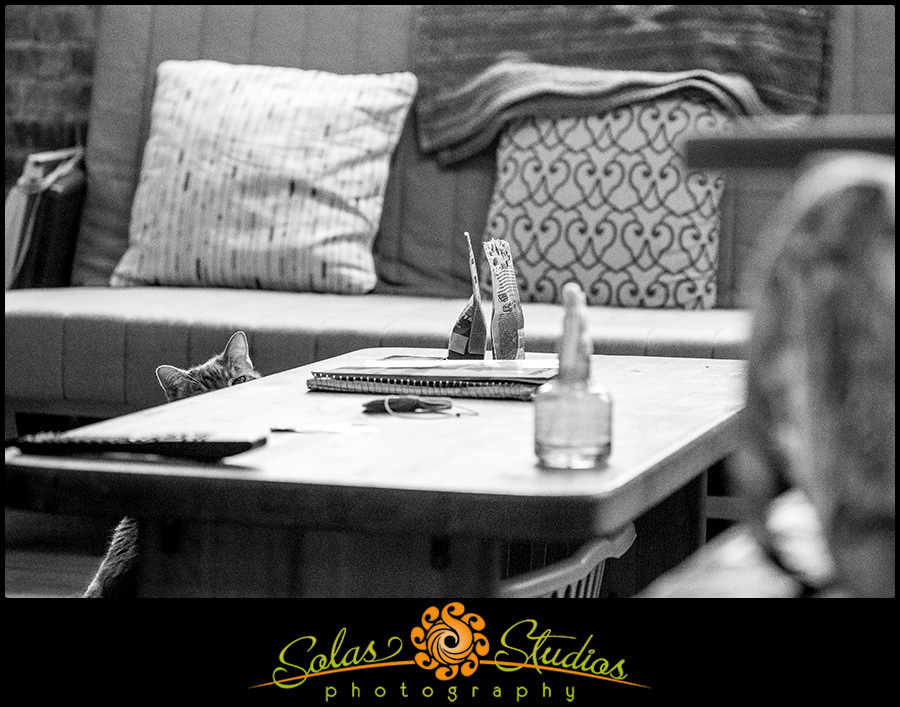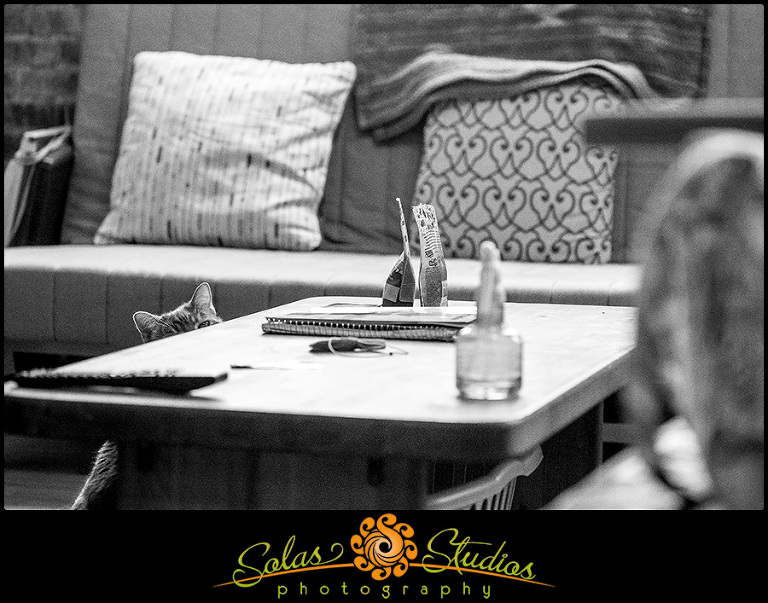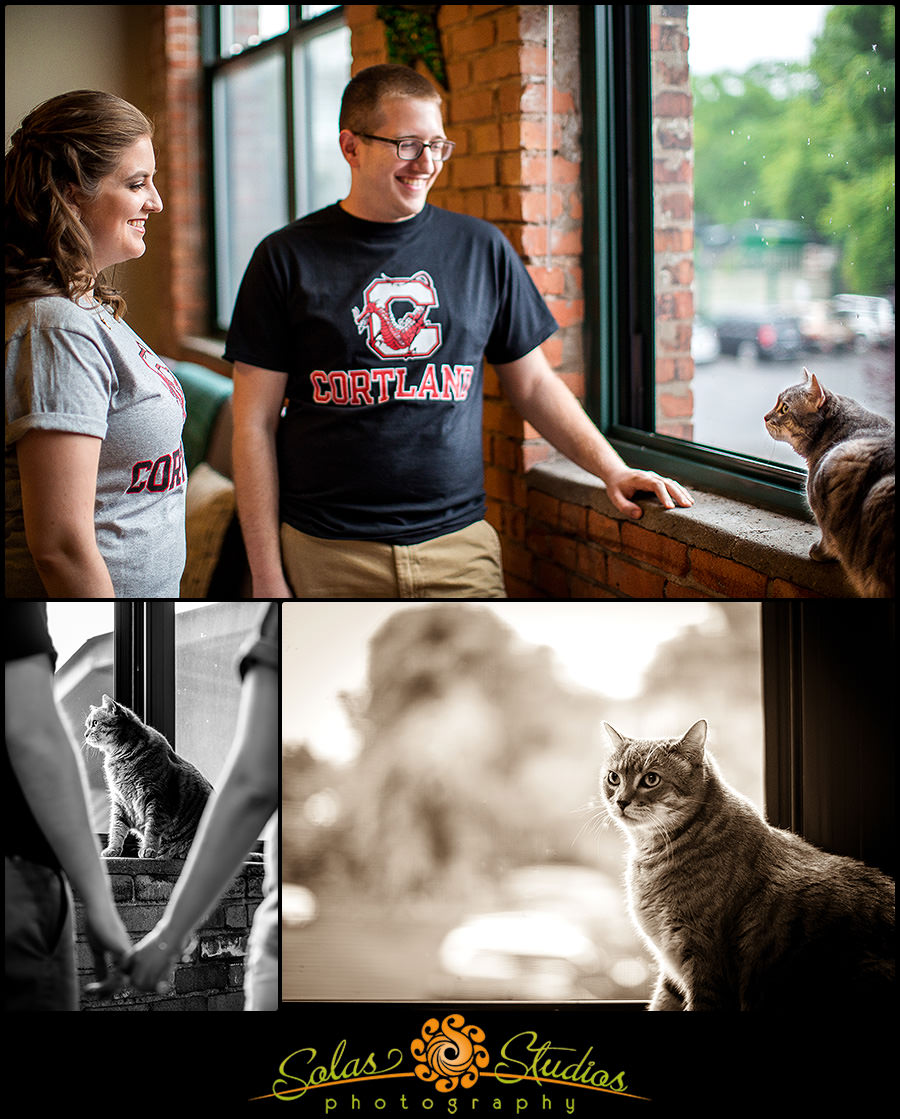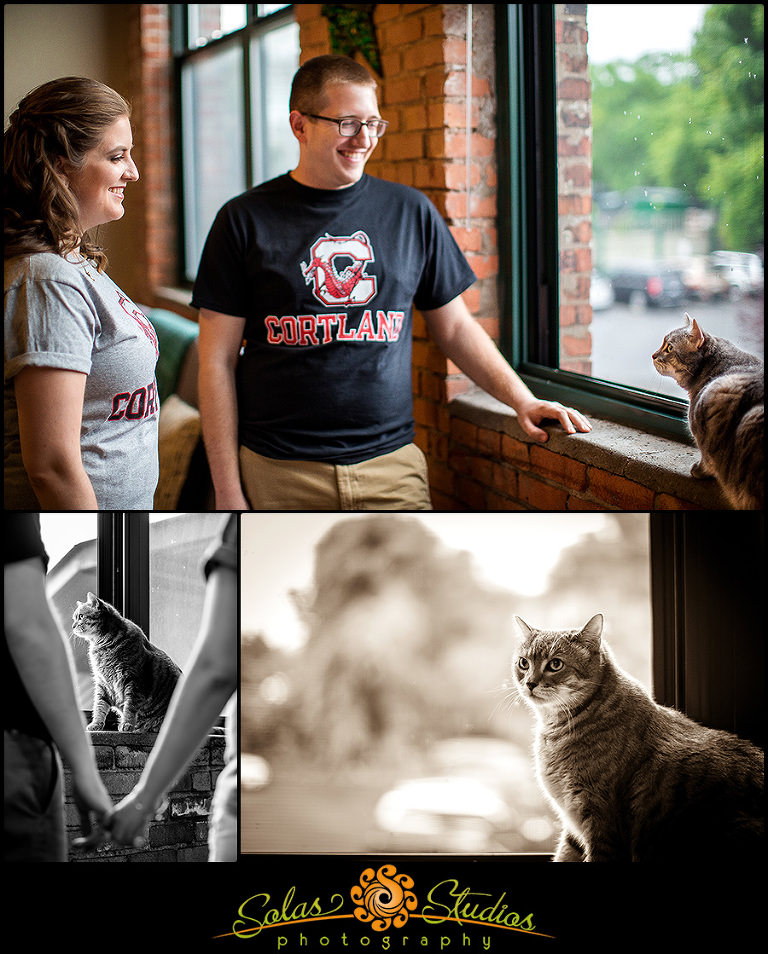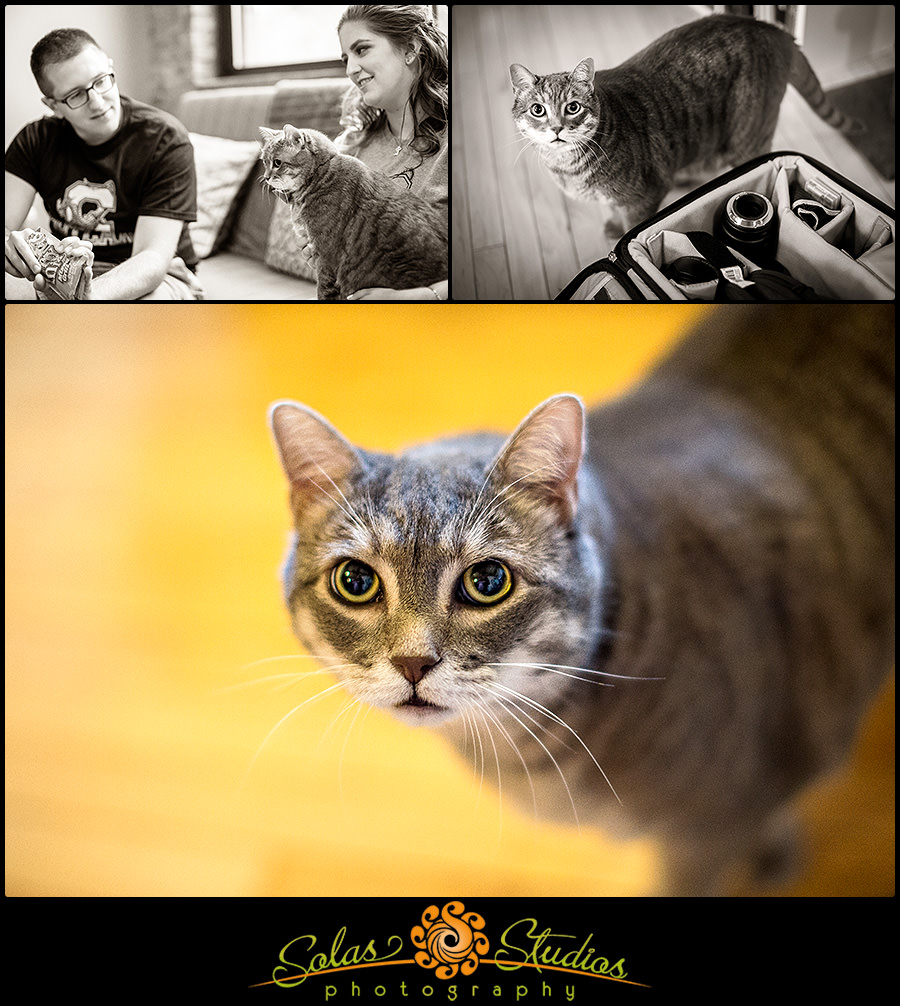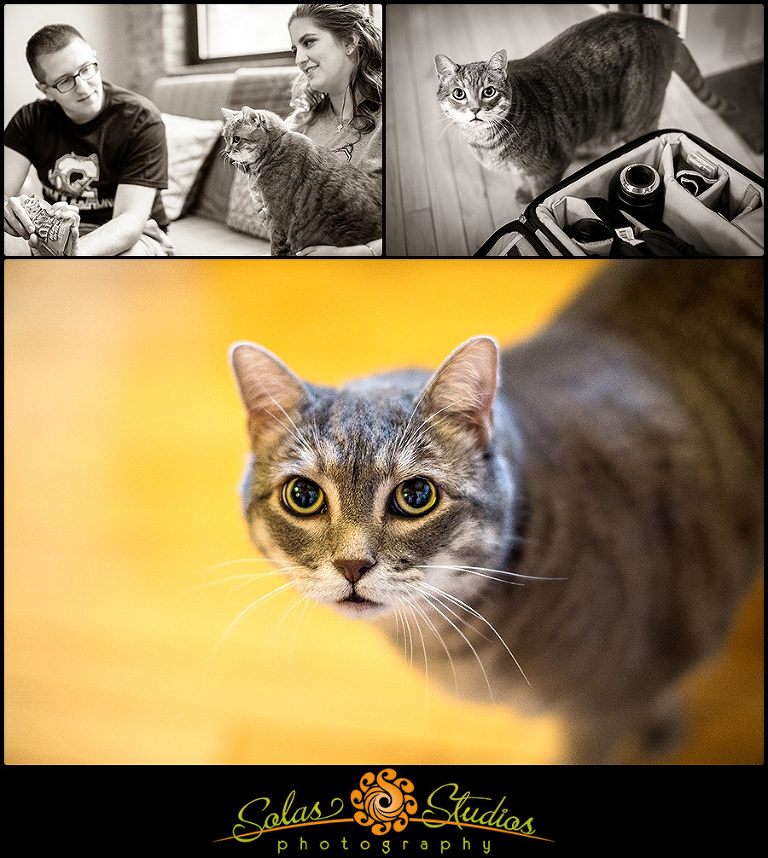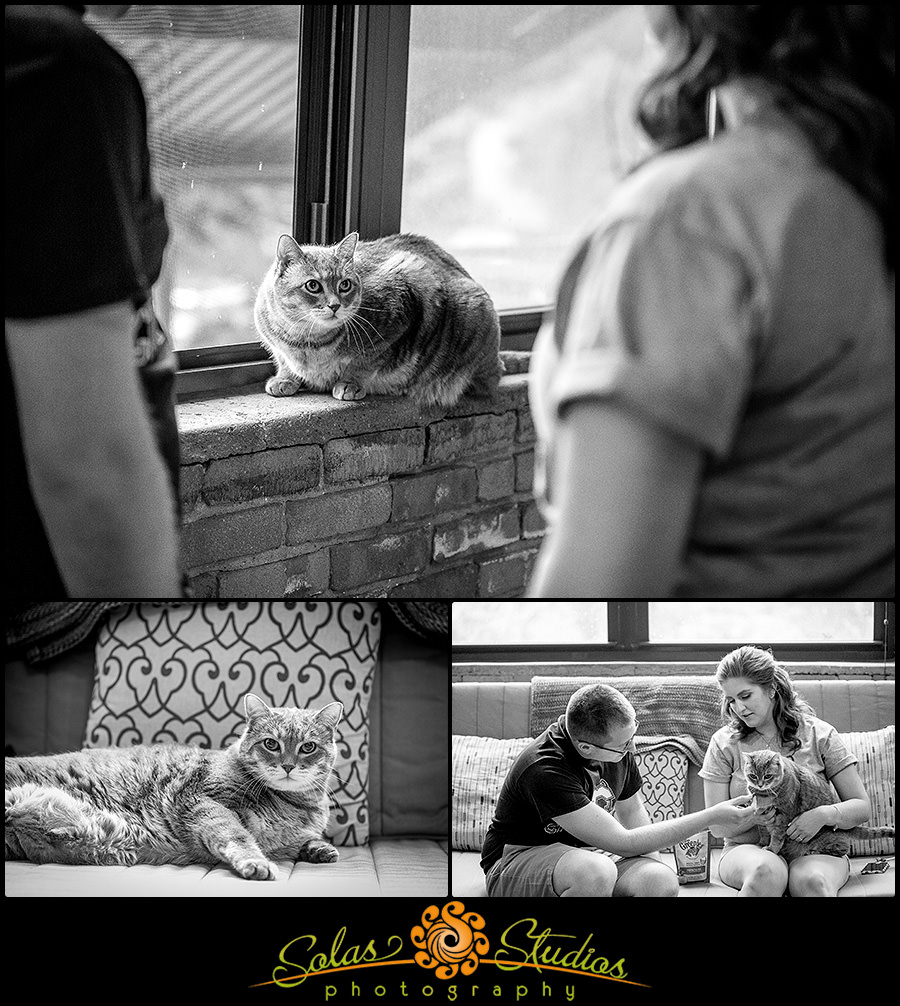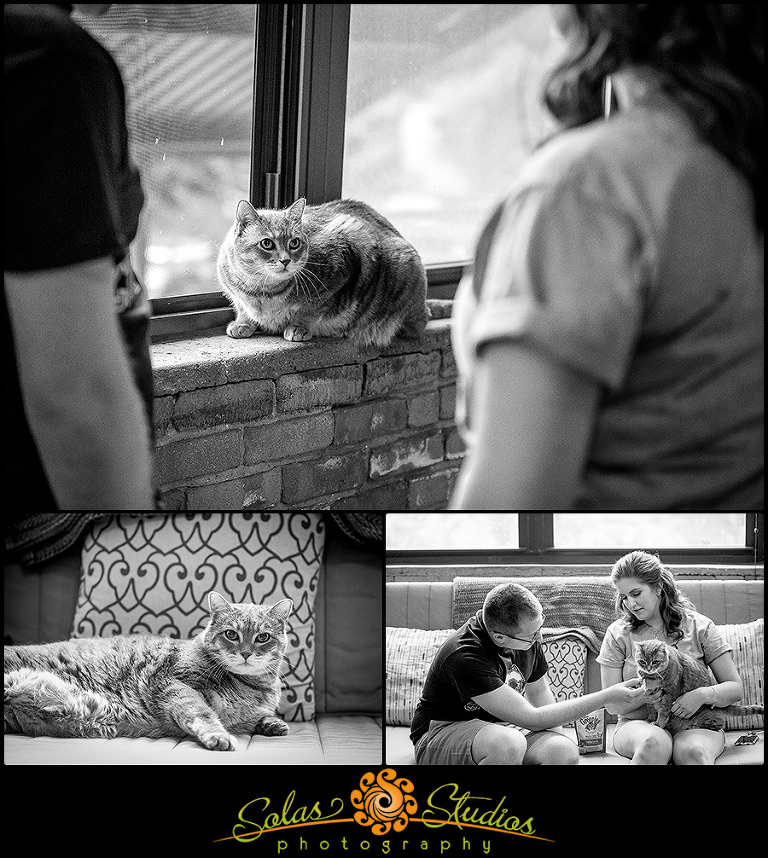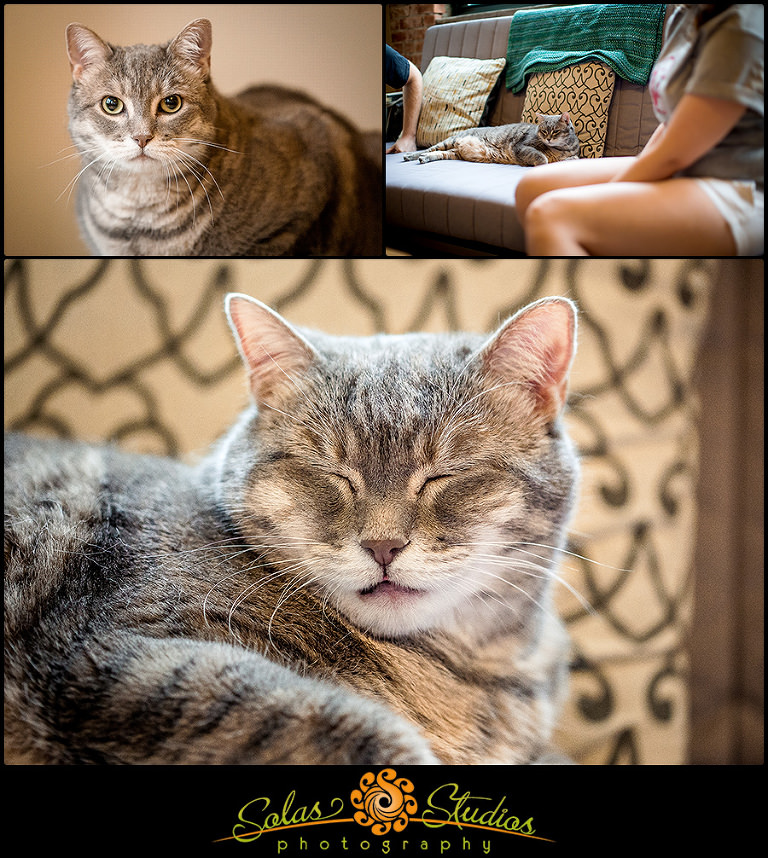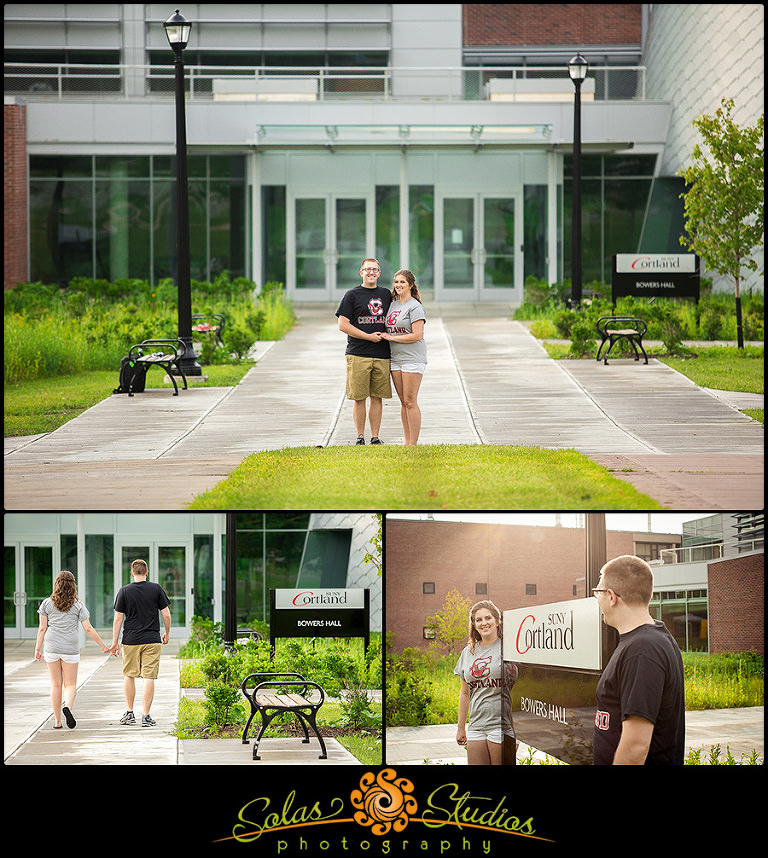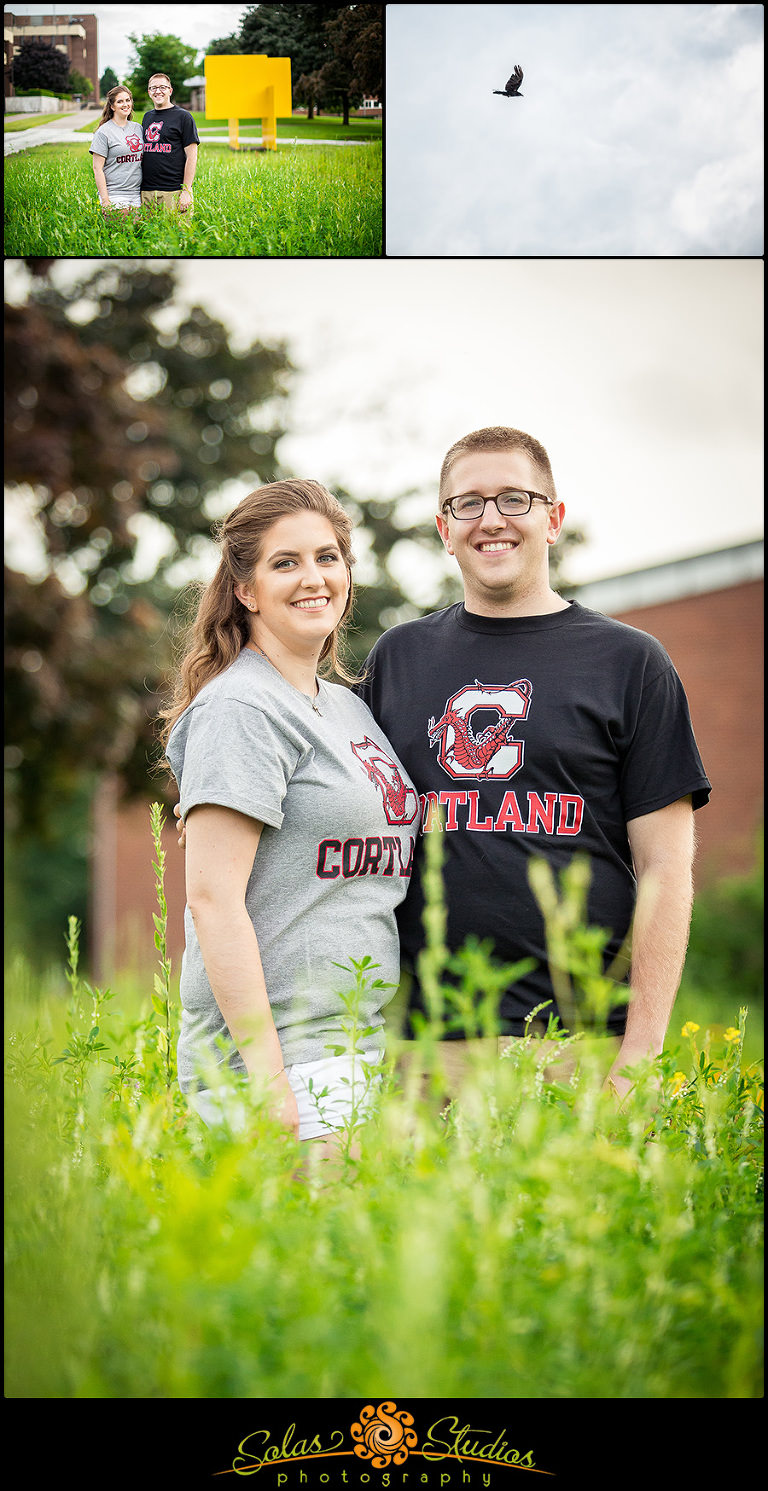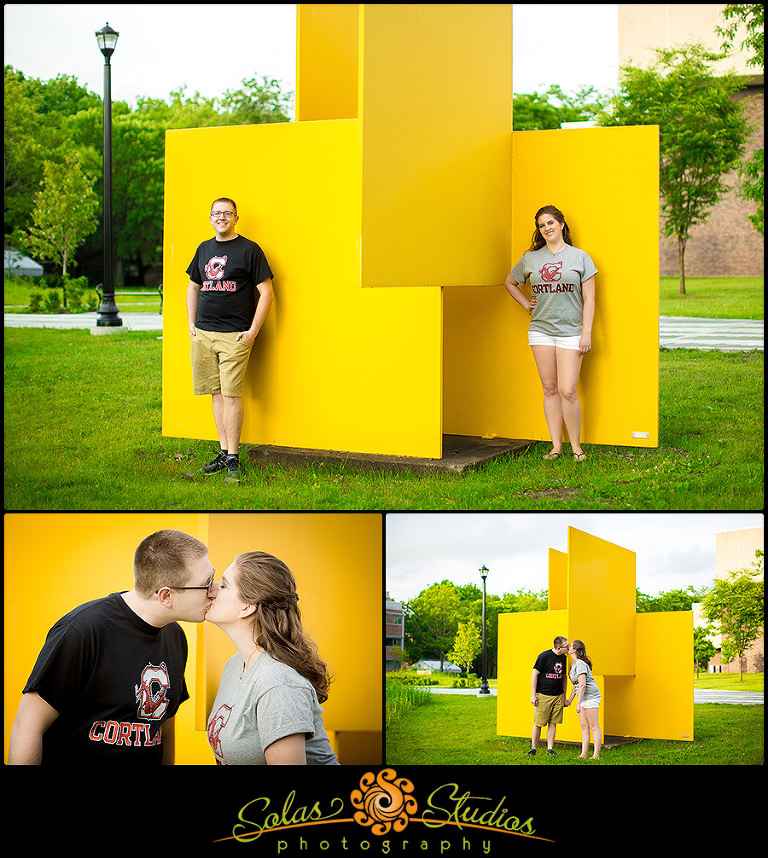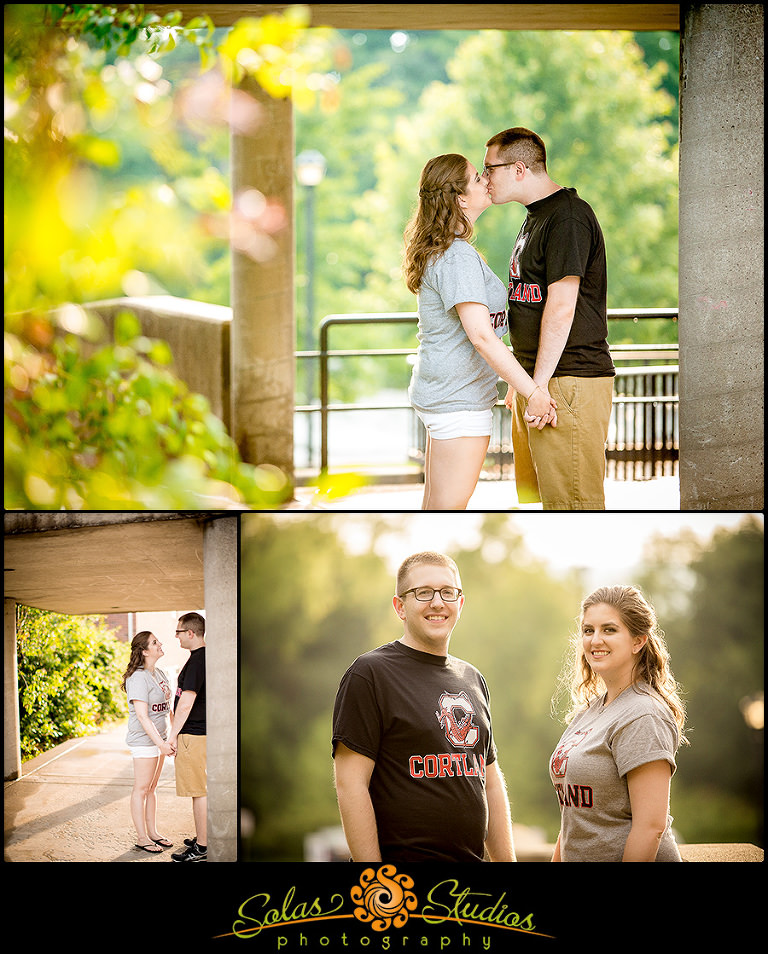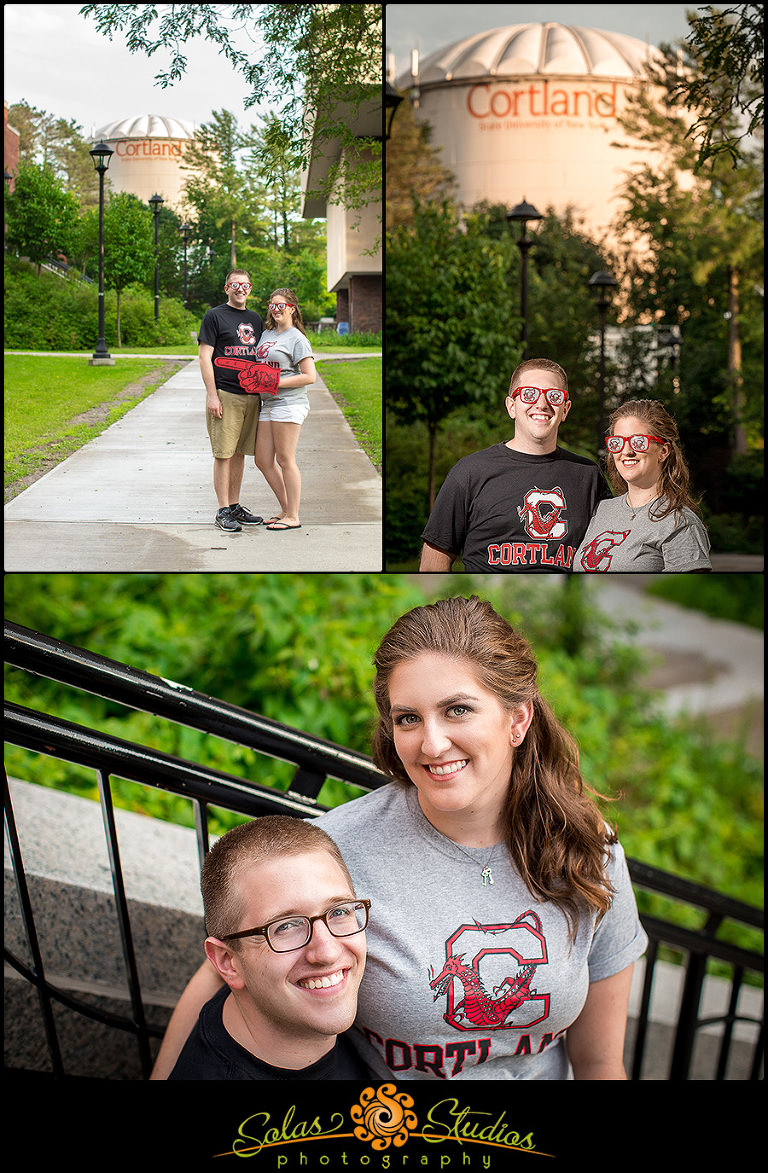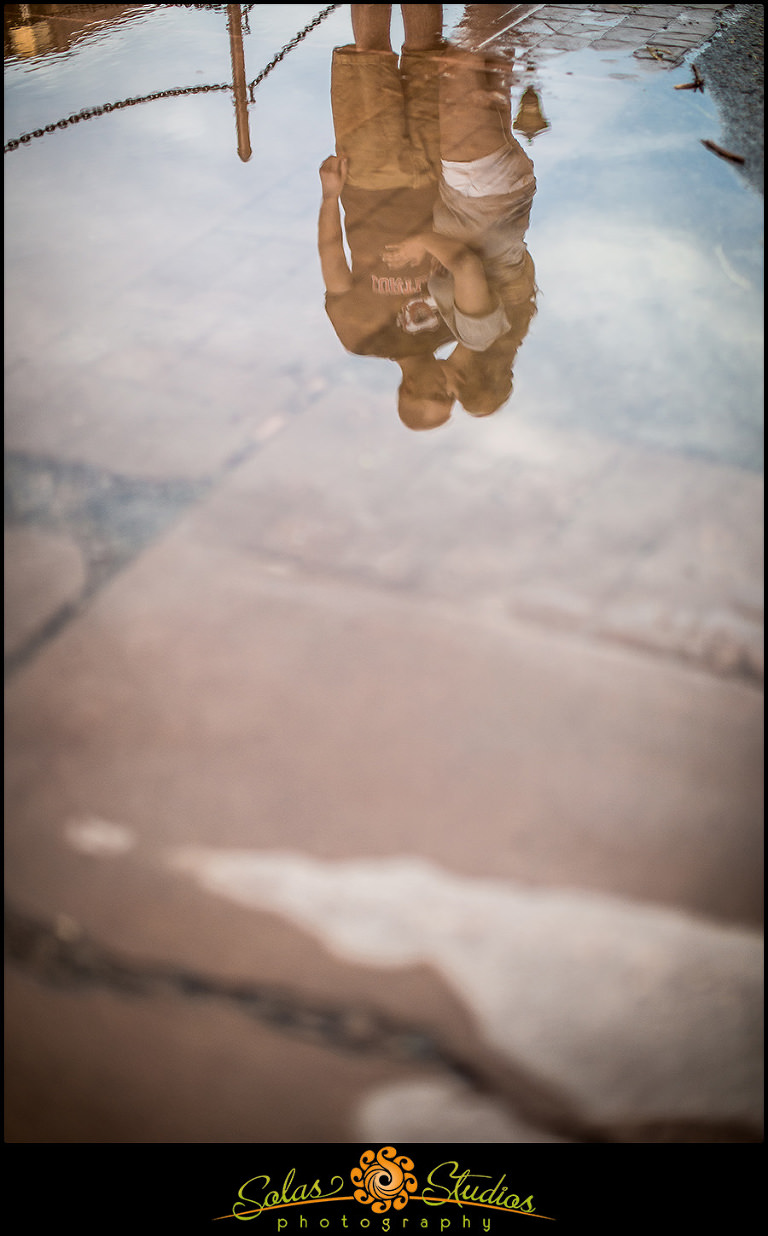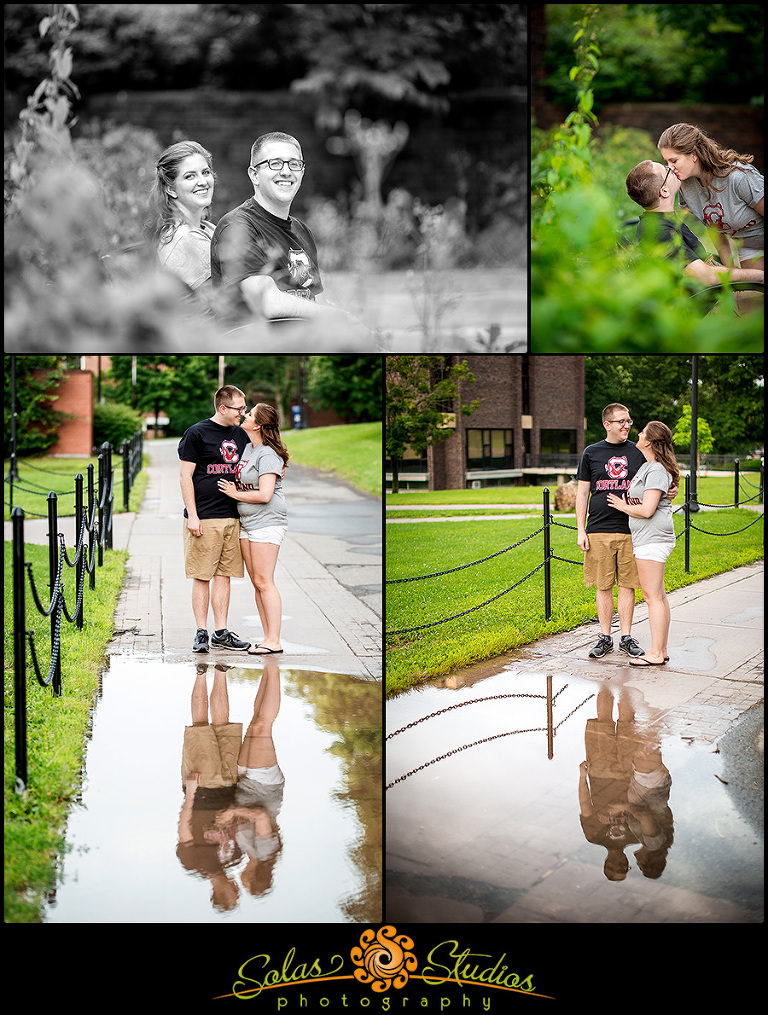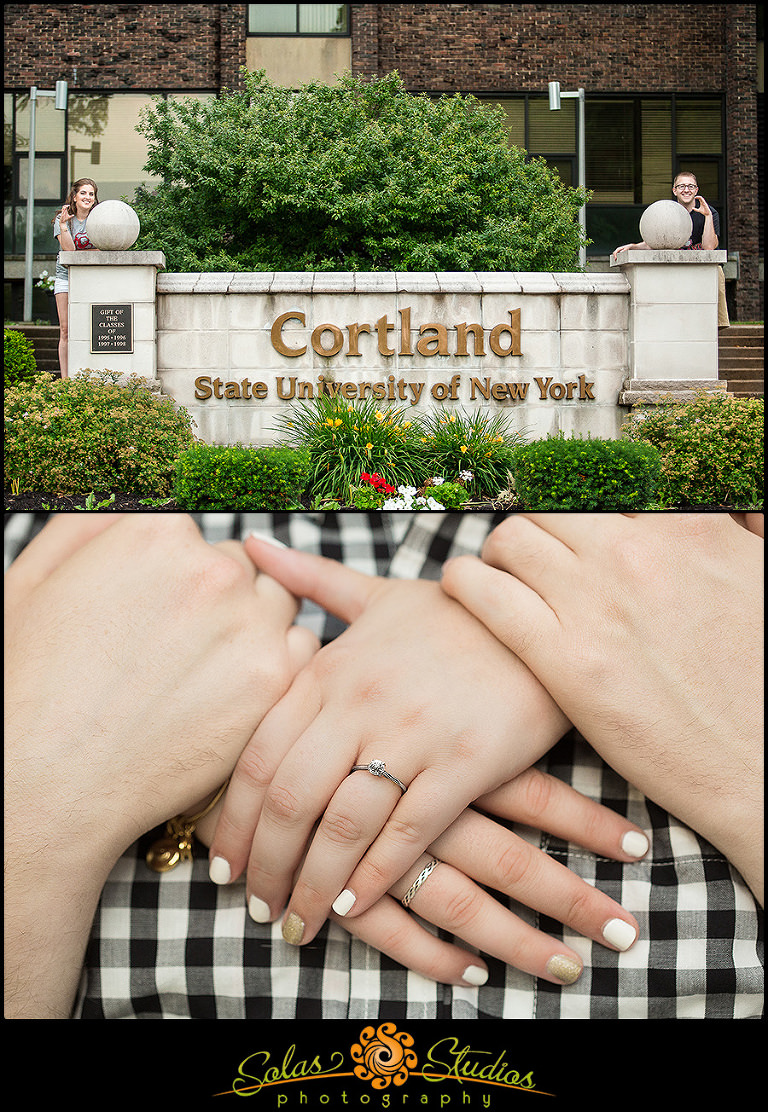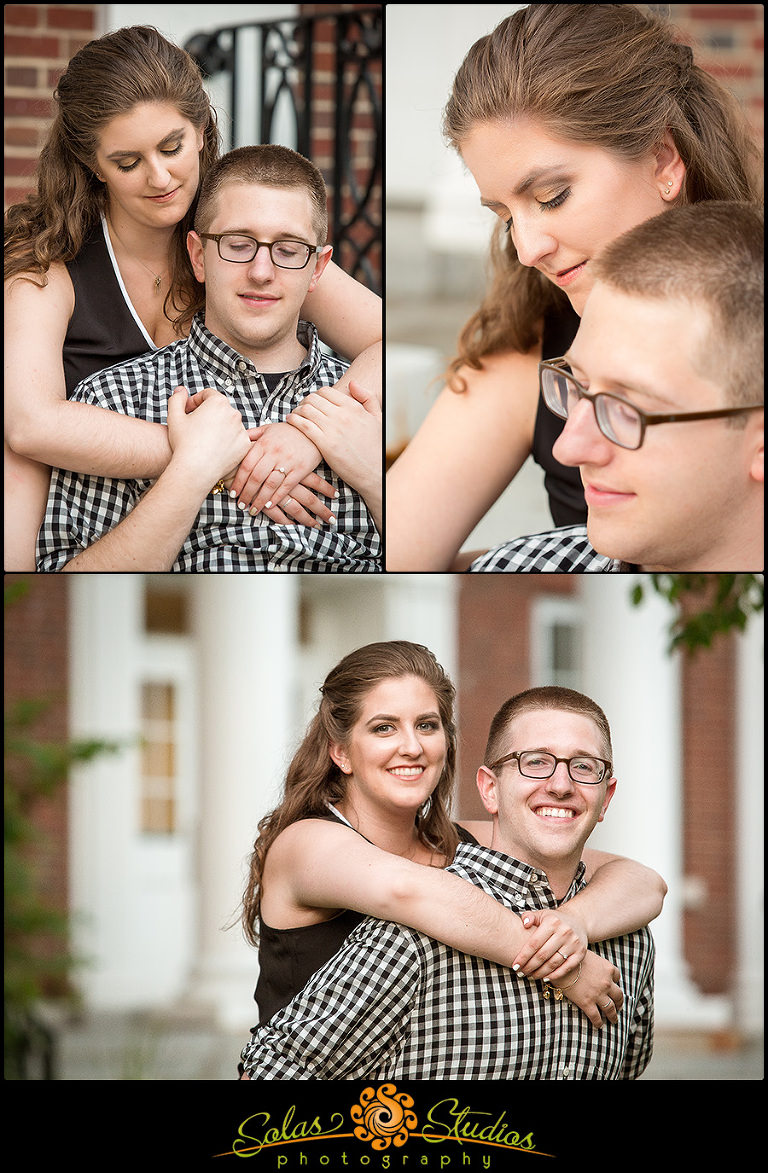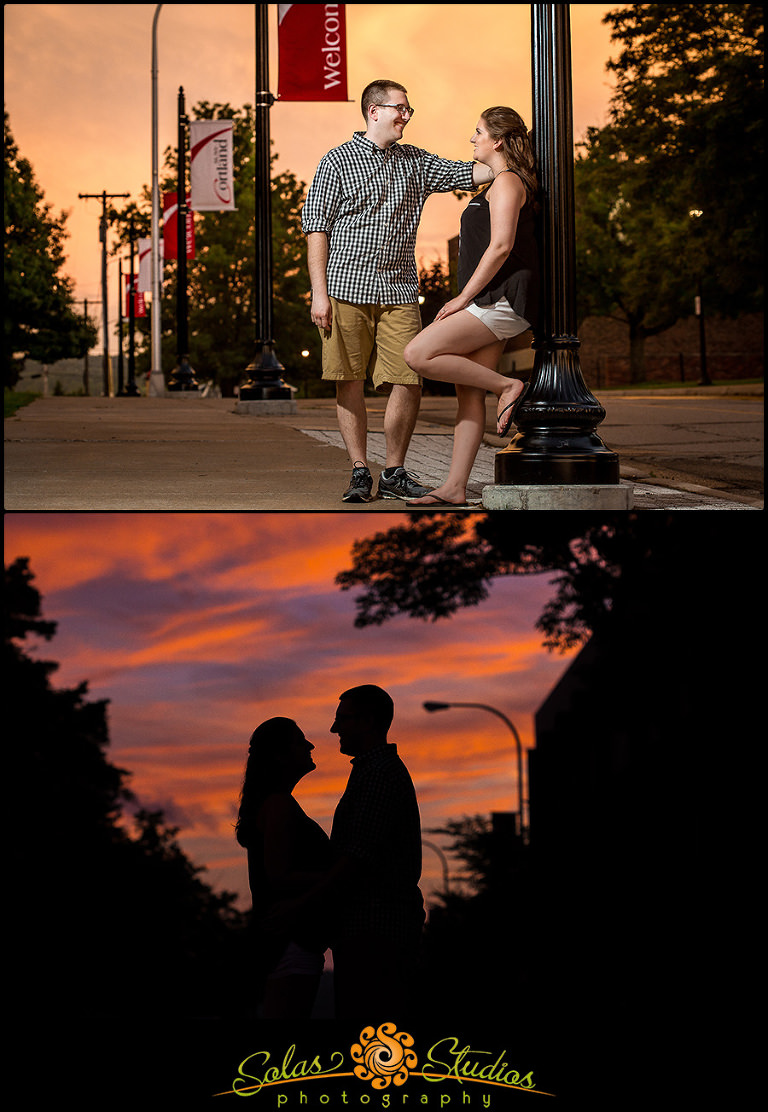 Follow