It was the loveliest of days on Keuka Lake when we met up with Stefanie and Jason for their engagement session! And today marks exactly one year until these two say their "I do's", so we definitely are excited to share their session with you today!
We started their session at the beautiful Keuka Lake State Park, where it was sunny and breezy, and just the right temperature for their session. We were right on the lake, so the breezes at times felt more like gusts, but Stefanie and Jason took it in stride and ventured out onto the dock for a few windy portraits. We wandered around the park, taking in all of the natural beauty, and captured some colorful photos around the nearby purple wildflowers. A perfect compliment to Stefanie's pretty aqua dress. After that we packed up and headed off to Keuka Spring Winery for the sunset.
As Stefanie and Jason unpacked a little picnic, the sun lazily began to descend, giving us the most breathtaking views for the second half of their session. It was the perfect spot to watch the sunset, and gave us an amazing Golden Hour for their portraits. We had the place all to ourselves, and stayed until the sun had disappeared from view, for a few fun night shots by the wine barrels, and the veranda. We couldn't have asked for a better evening for them!
Thank you so much, Stefanie and Jason, for being such good sports and trusting in us to create a fun and beautiful gallery of engagement photos for you. We can't wait for the wedding, but I guess we're just going to have to!
Be sure to watch the highlight video at the bottom for more images of their session!
Le gach dea-ghuí,
(With all good wishes)
Colleen & Greg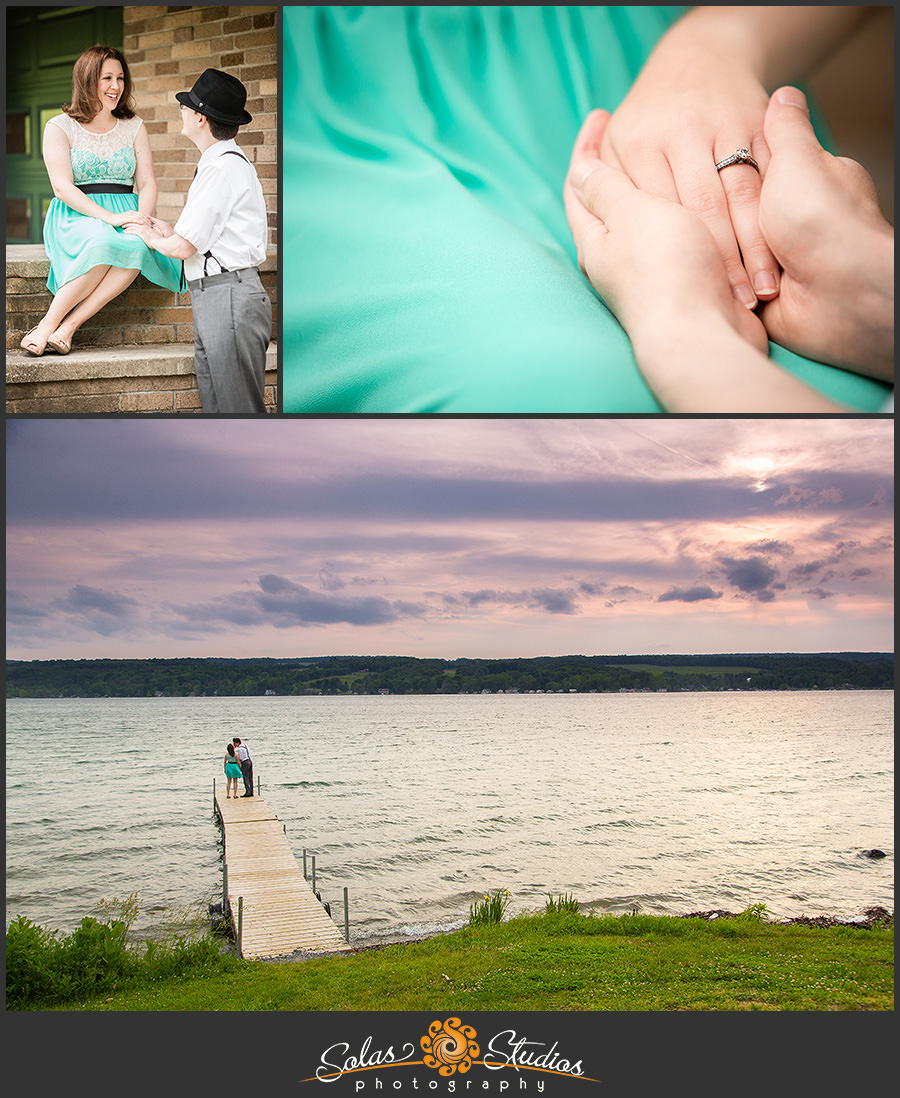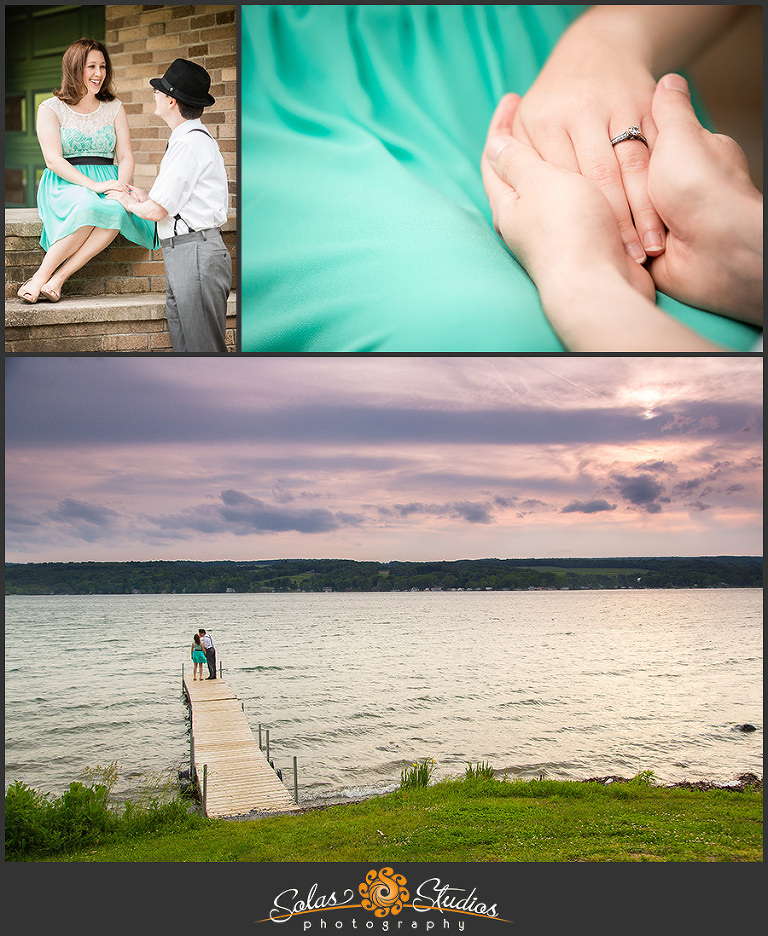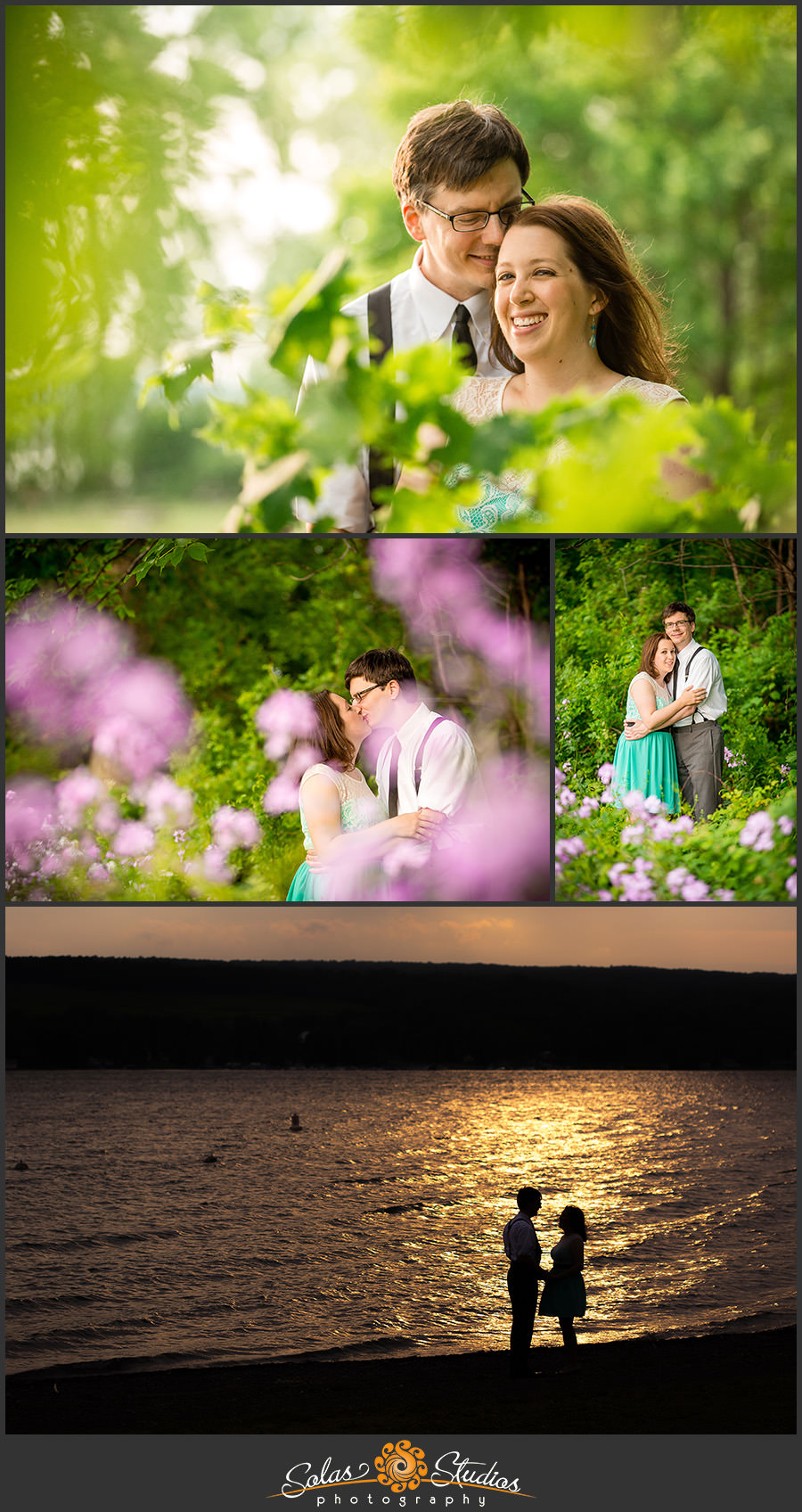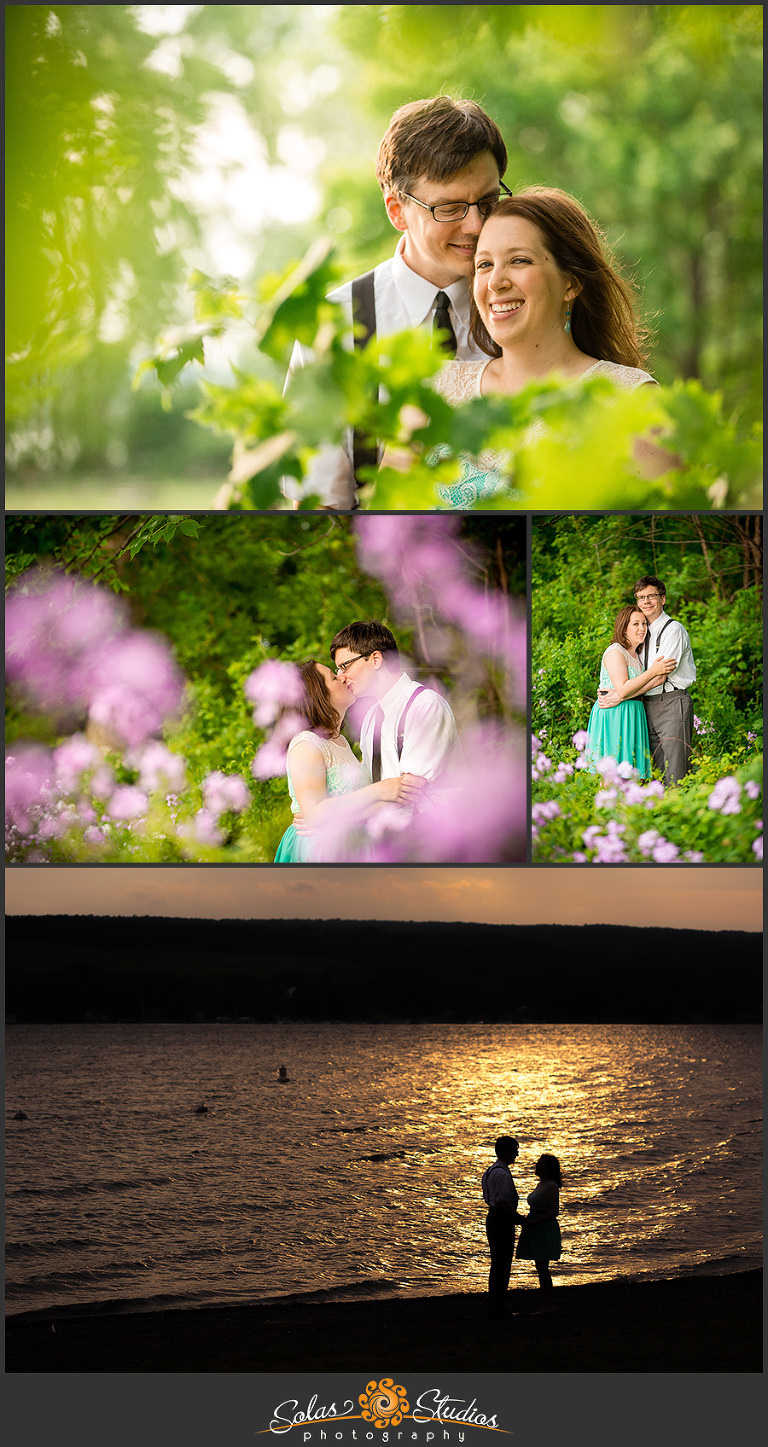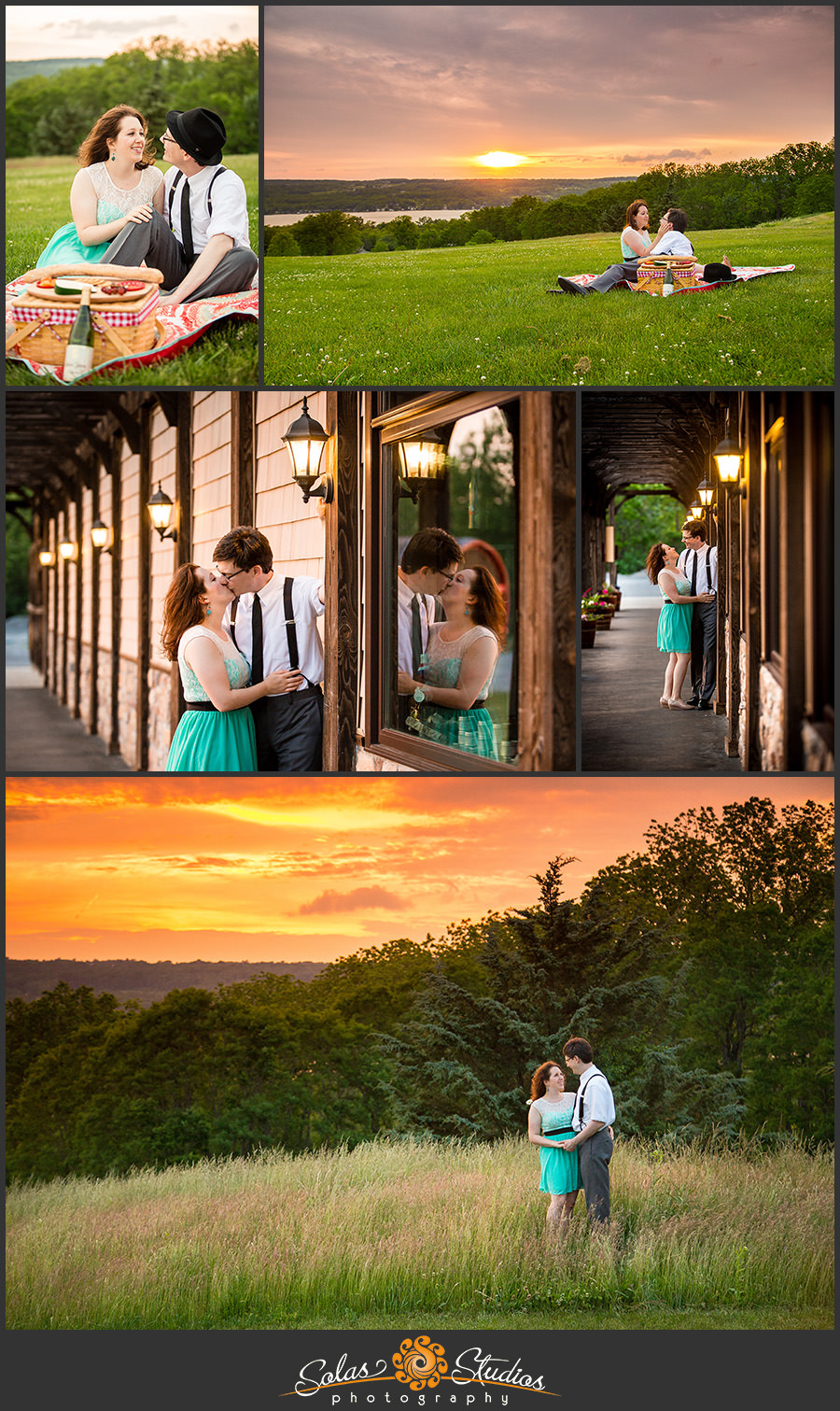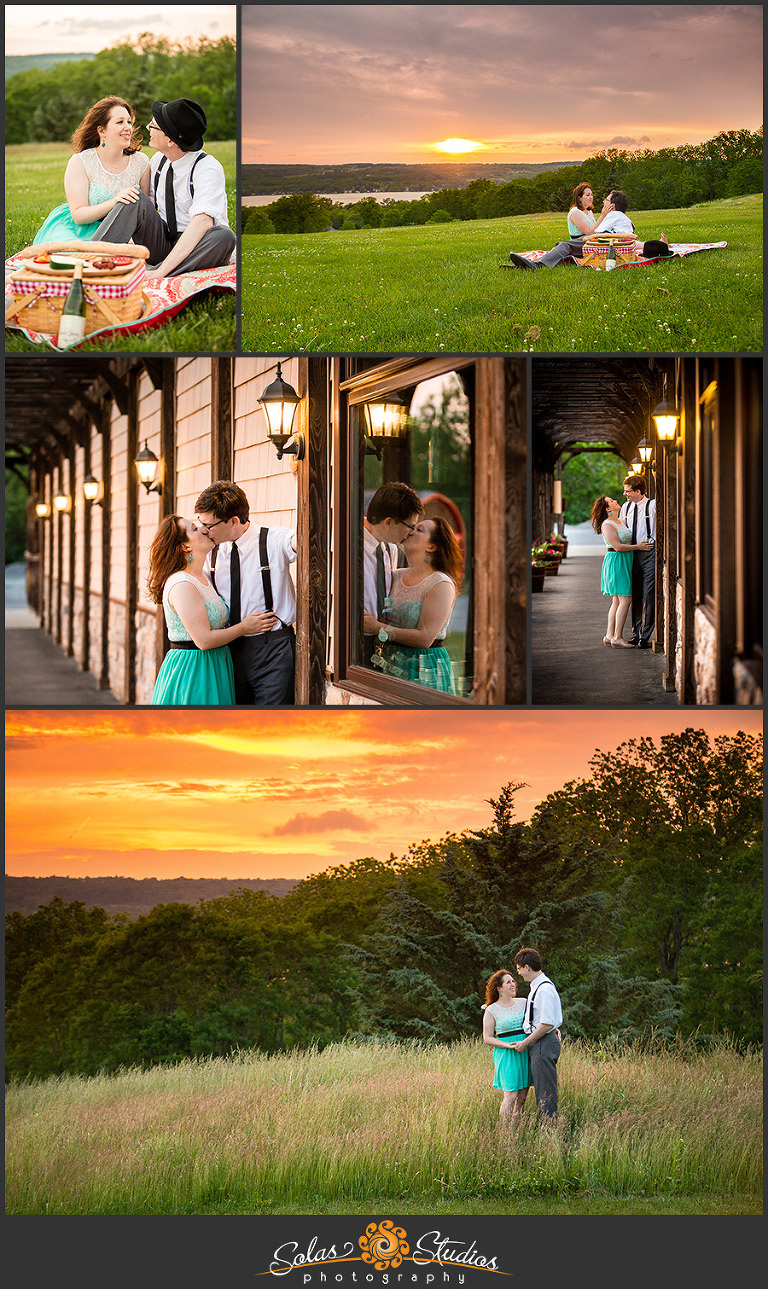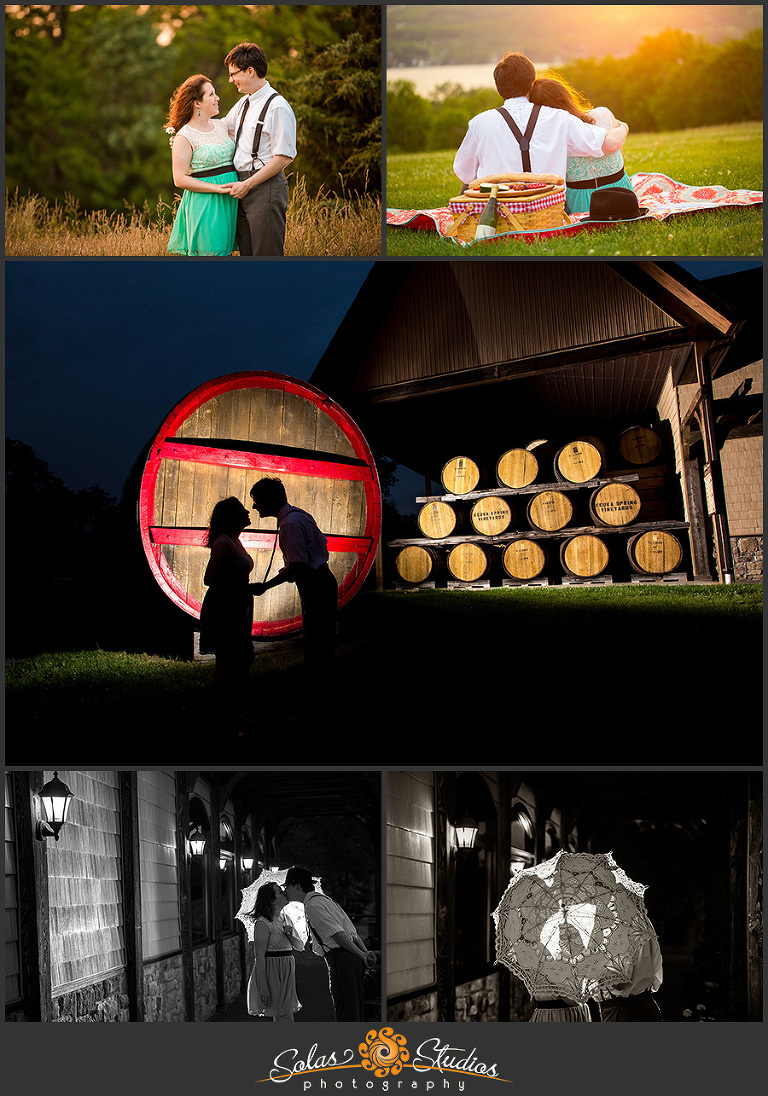 Follow