We're excited to share our recent Cornell Botanic Gardens Portrait Session with Sara & Aaron, in Ithaca, NY!
The gardens are absolutely gorgeous and have become a very highly requested place for our clients' engagement sessions, and there's no doubt that we've come to enjoy them as much as our couples! Each and every time we've visited, we have a new and unique experience, finding something we hadn't seen before.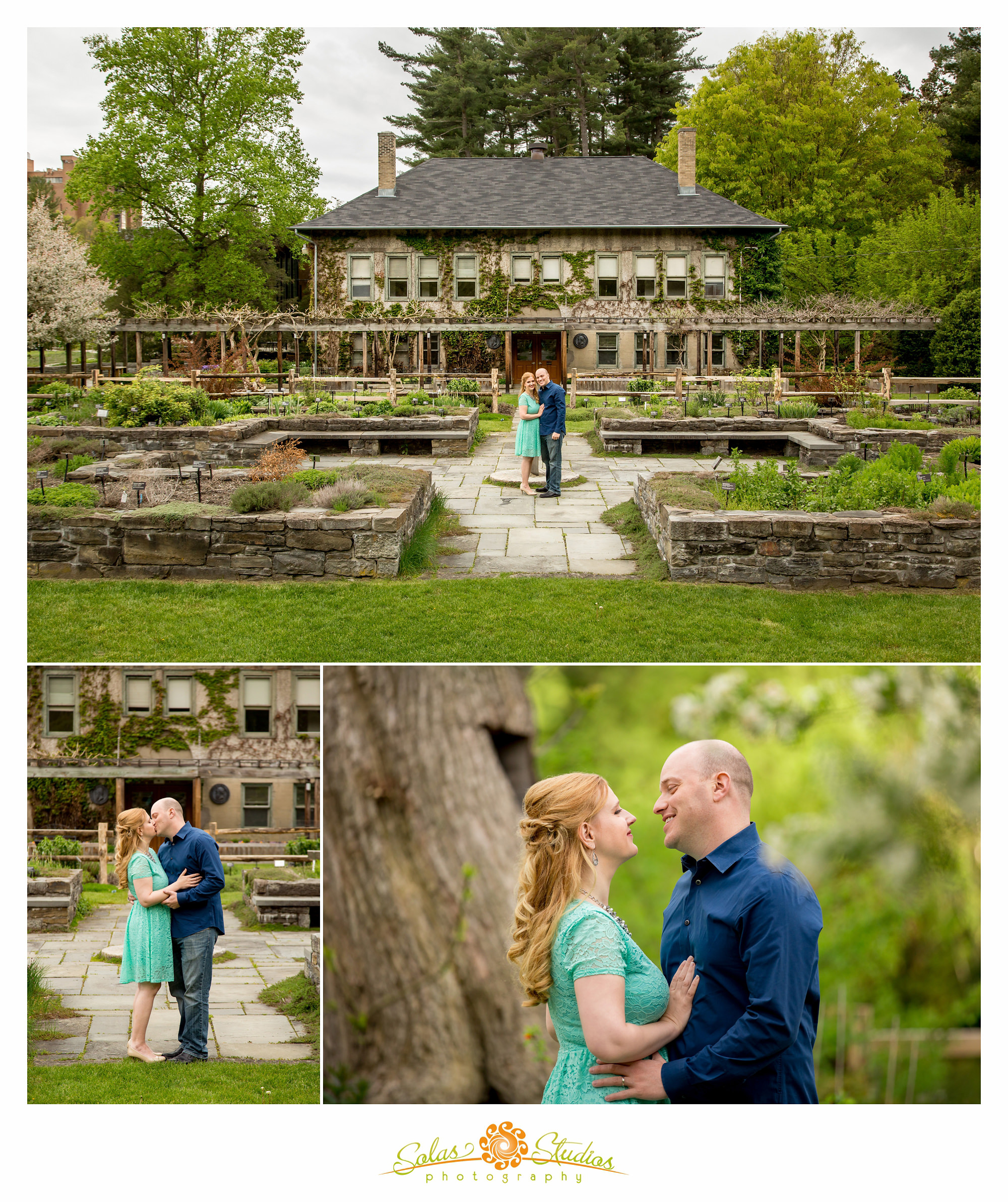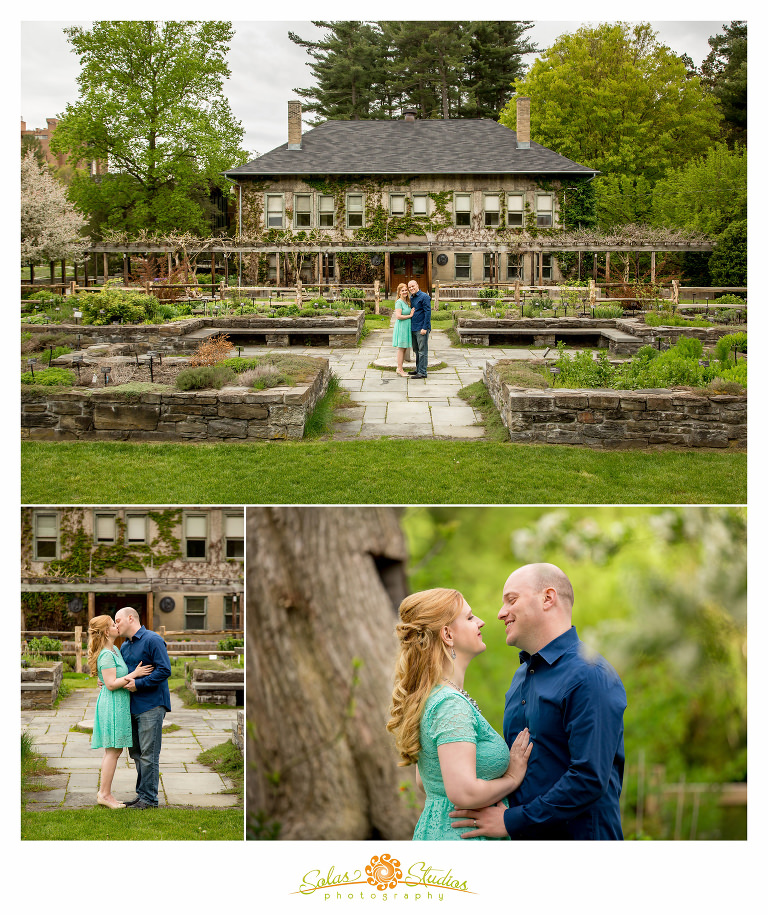 Like this sweet little overlooked spot that Sara and Aaron enjoyed surrounded by the lush greenery as they sat for a few portraits.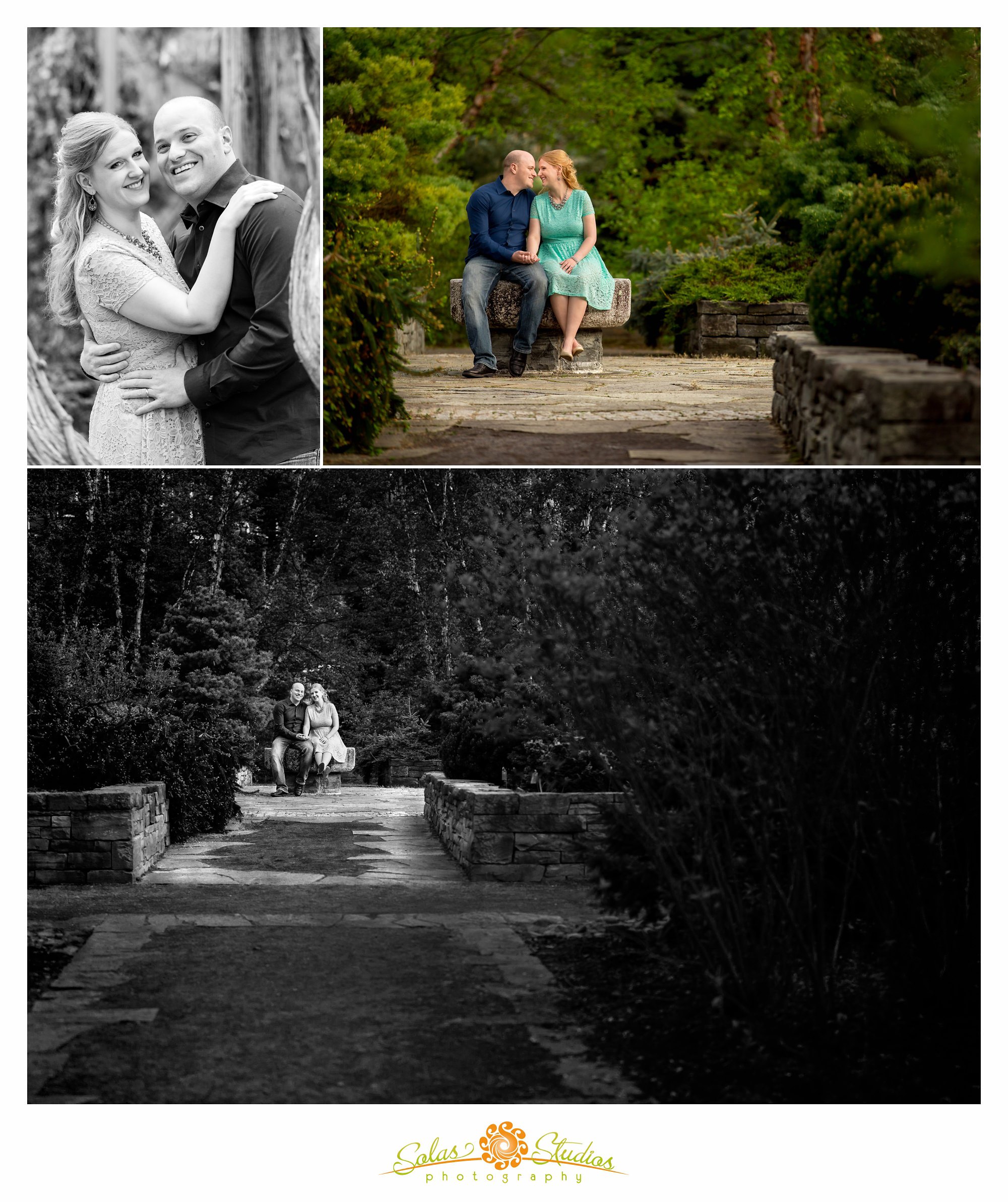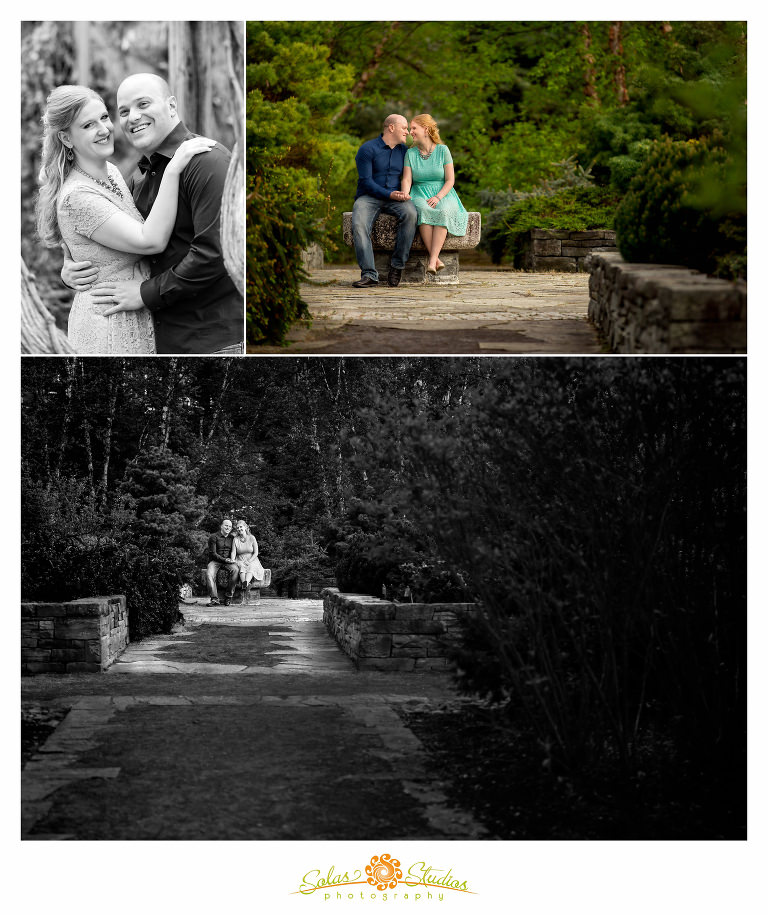 The Lewis Building is a fantastic spot on every side, and makes for lovely portraits no matter which side you choose.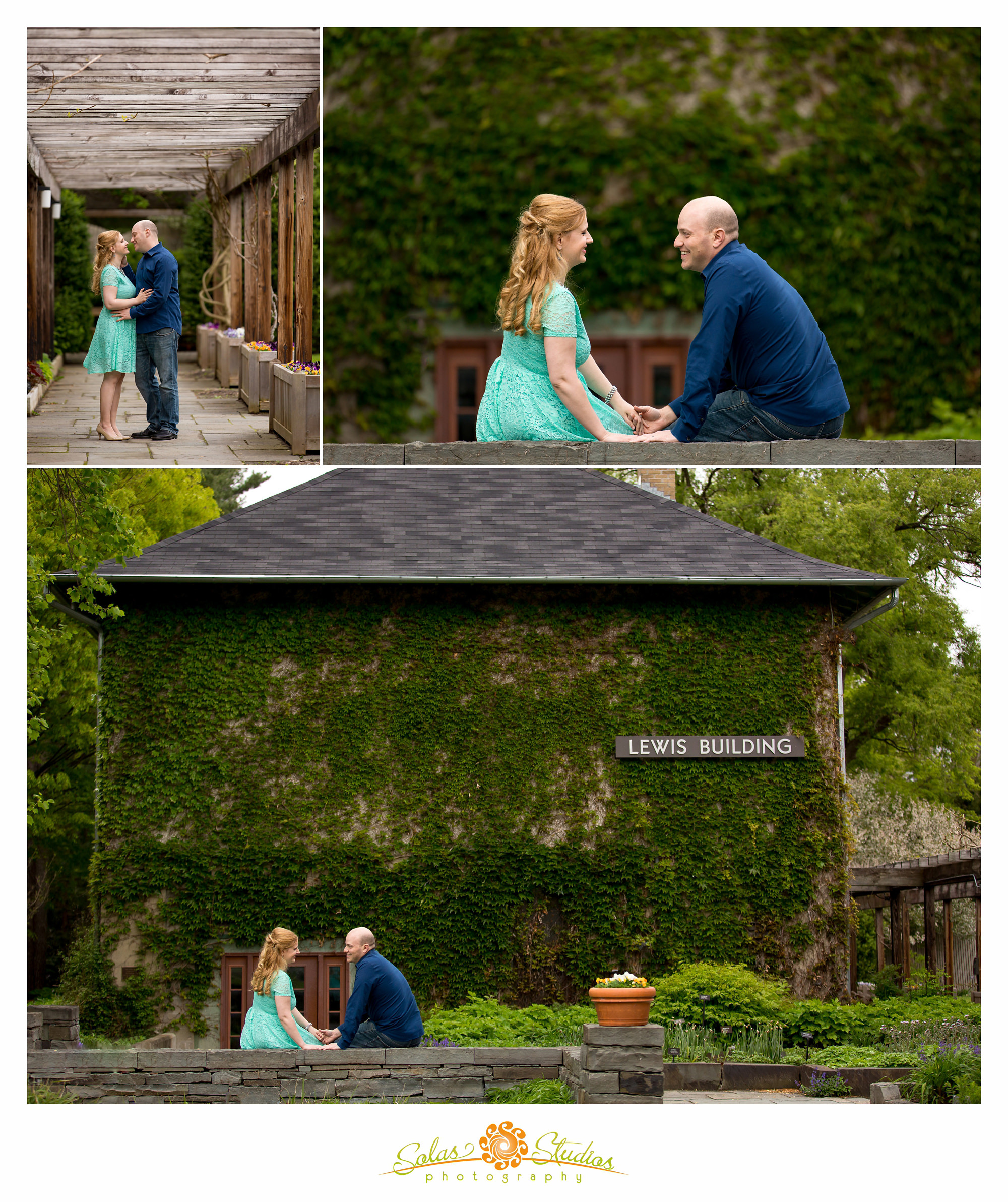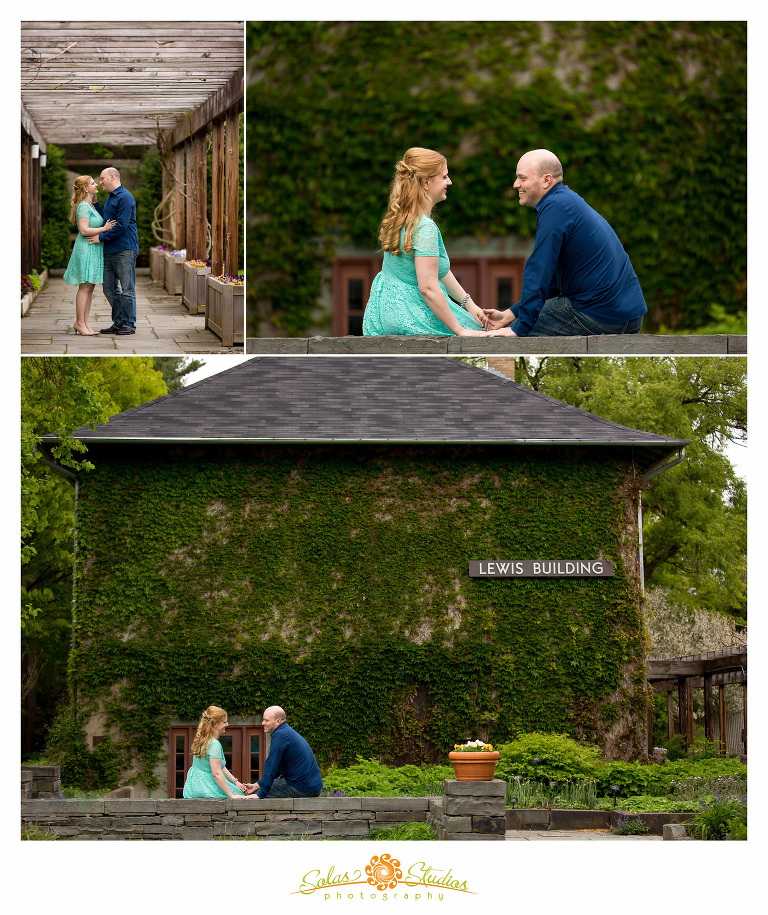 It's been a while since we had time to visit Houston Pond, and we were happy to get the chance to get some portraits there as the sun began to set.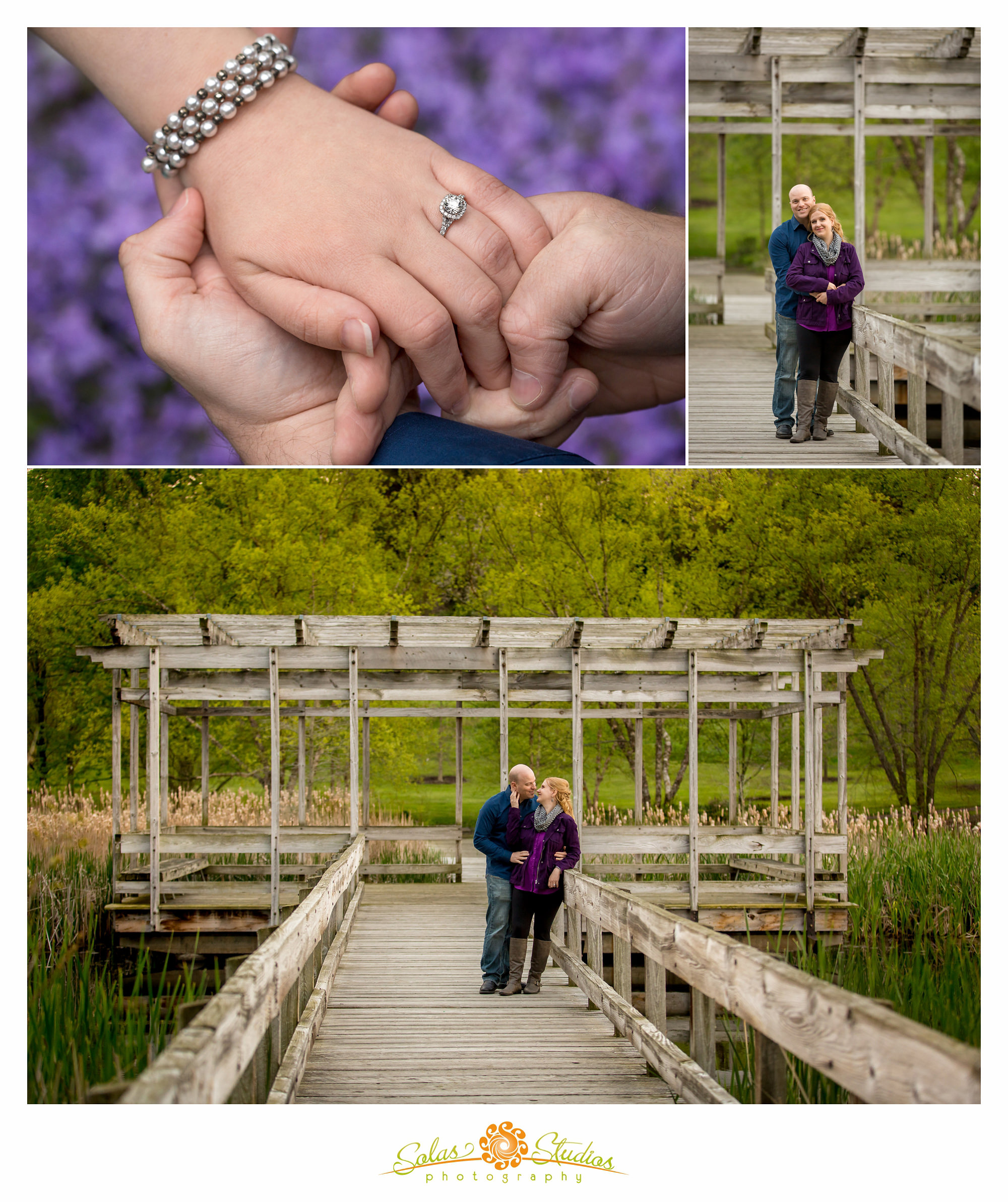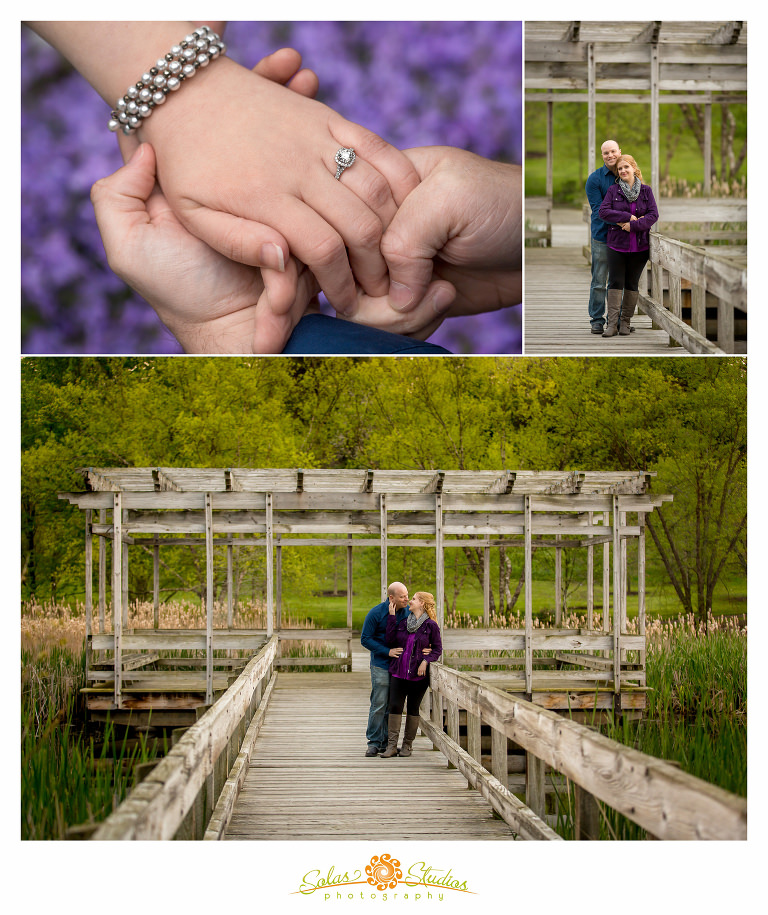 They say that timing is everything, and whoever "they" are, they really know there stuff. If I didn't know better, I would have thought the portraits below were taken during a lovely autumn evening. But actually, the setting sun cast a very vibrant orange glow along the trees behind the pond. And as if one view wasn't enough, the perfectly positioned Houston Pond gave us twice as much to fawn over, with the prettiest reflection. We were fortunate enough to include little Emma in a couple of portraits too.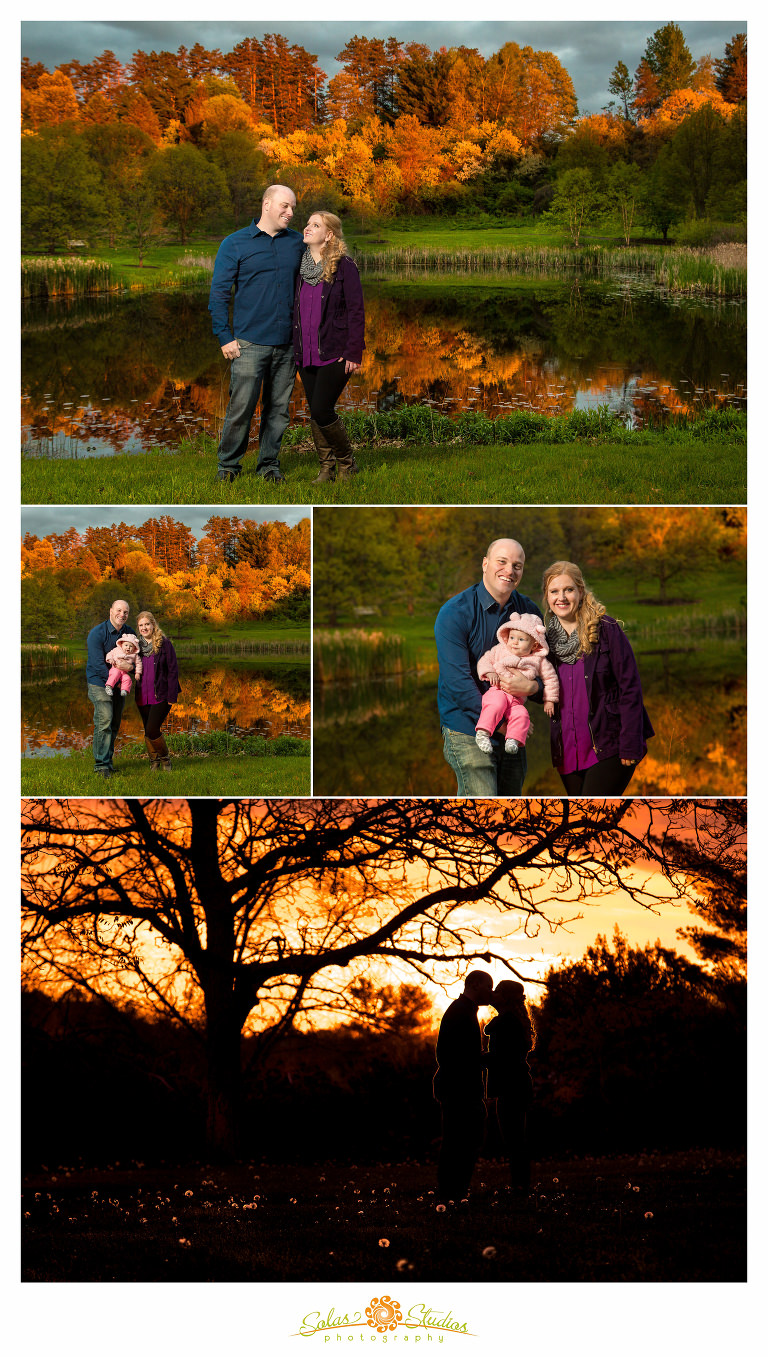 There was the threat of a cold and rainy day for our session, but Mother Nature came through for us with a stunning sunset. Before our session ended, we managed to sneak in a silhouette of Sara and Aaron that even kissed the dandelions popping up in the grass.
We had a spectacular time with Sara and Aaron, and are really excited to join them for their wedding celebration coming soon! We look forward to get lots more pictures of Emma,too, and hope that she still enjoys sticking out her tongue just as much!
Le gach dea-ghuí,
(With all good wishes)
Colleen & Greg
All content, images, and video are © Solas Studios 2017
Reproduction, screen captures, and use of content are prohibited without written permission.
Follow