Nikki and Kevin's riverside wedding at the 1000 Islands Harbor Hotel, was almost as awesome as the two of them have been to work with. Over the course of the last year, we've gotten to know them pretty well, and their personalities have shown through at each and every interaction we have had with them. Looking back at each of our meetings, and their engagement session, they are the poster children for the Yin and Yang. They've never been shy about that, or their love for their four-legged beauty, Arya. All three of them were a part of the engagement session we had for them, almost a year ago. If you missed out on seeing their session, you can take a peek at them here.
We started out the evening before the wedding at the Edgewood Resort for their rehearsal dinner. There, we had a beautiful view of the majestic Boldt Castle right across the river.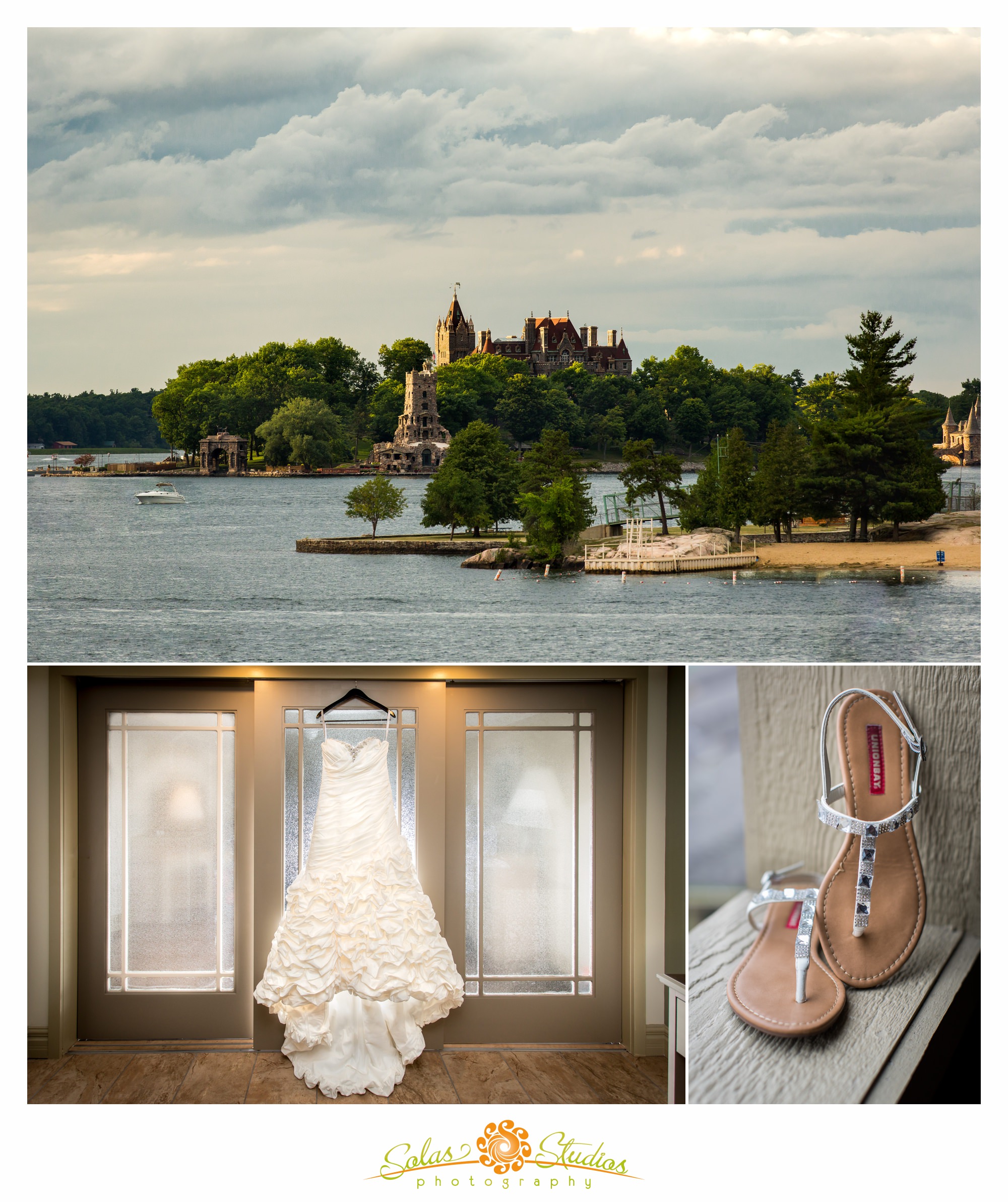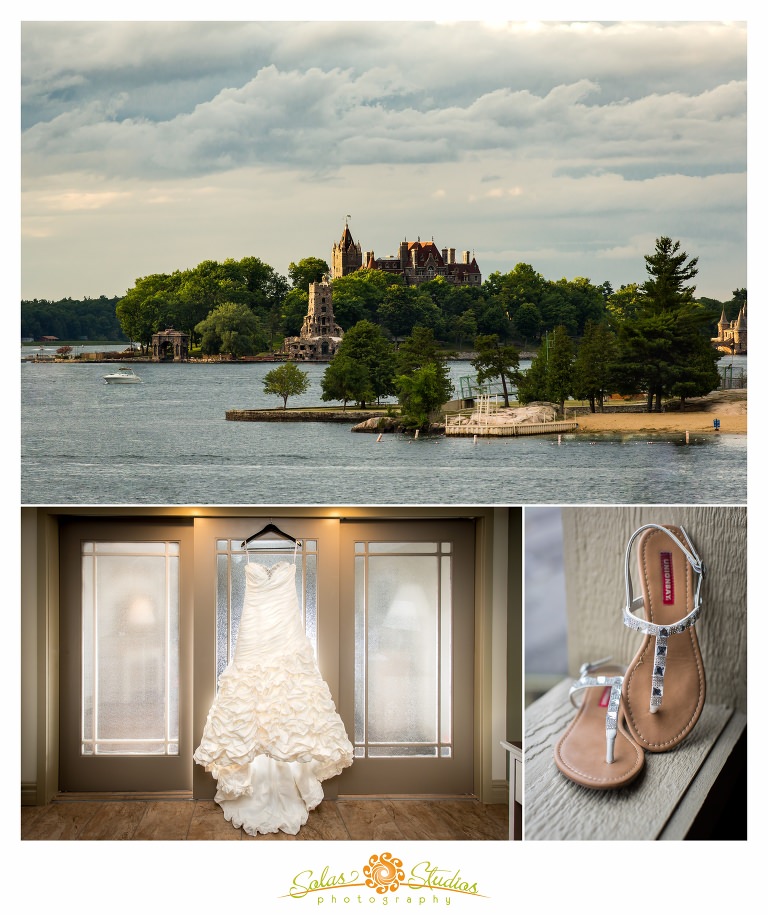 The morning of the wedding began with hair and makeup provided by Syracuse Makeup Artistry, in the comfort of the hotel.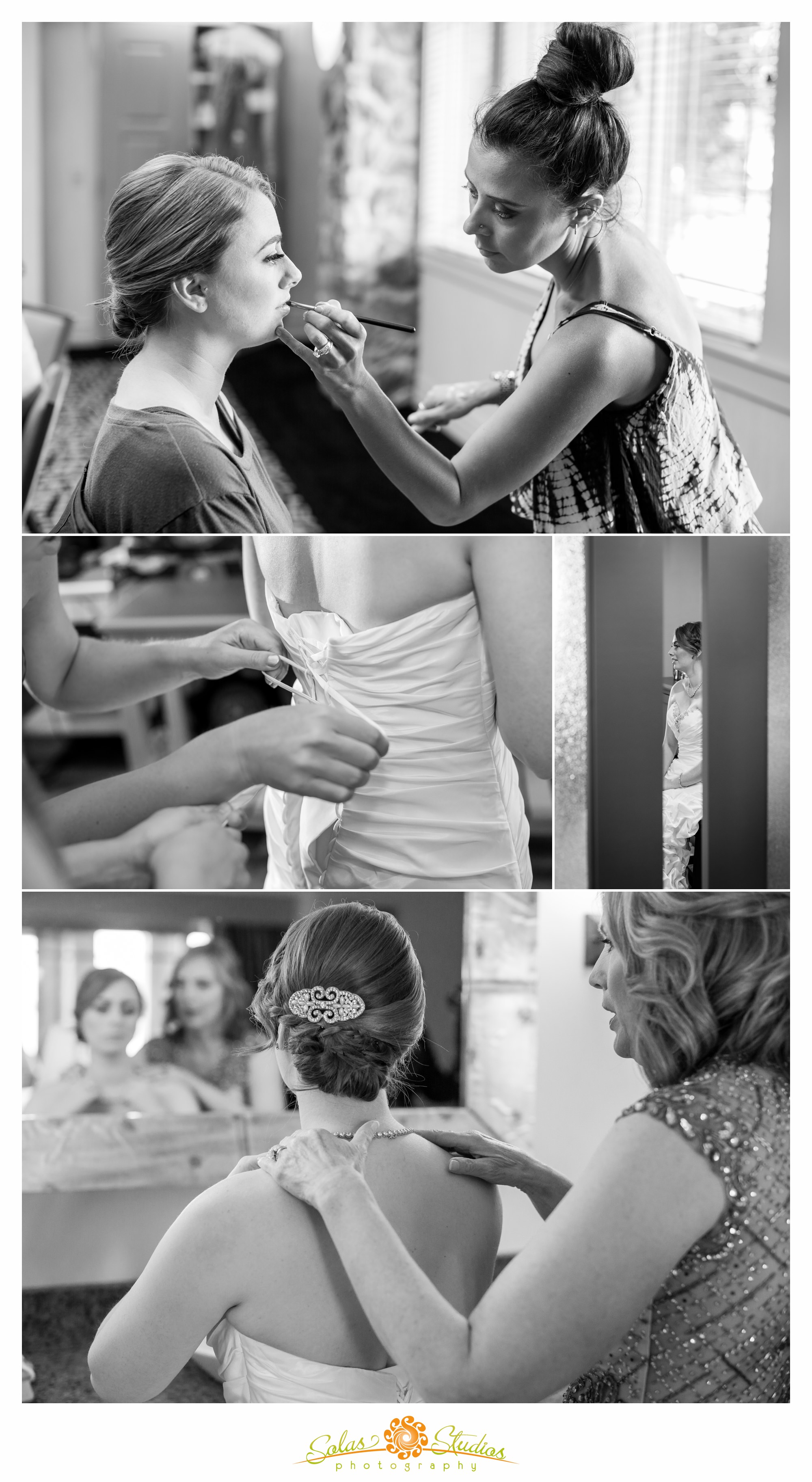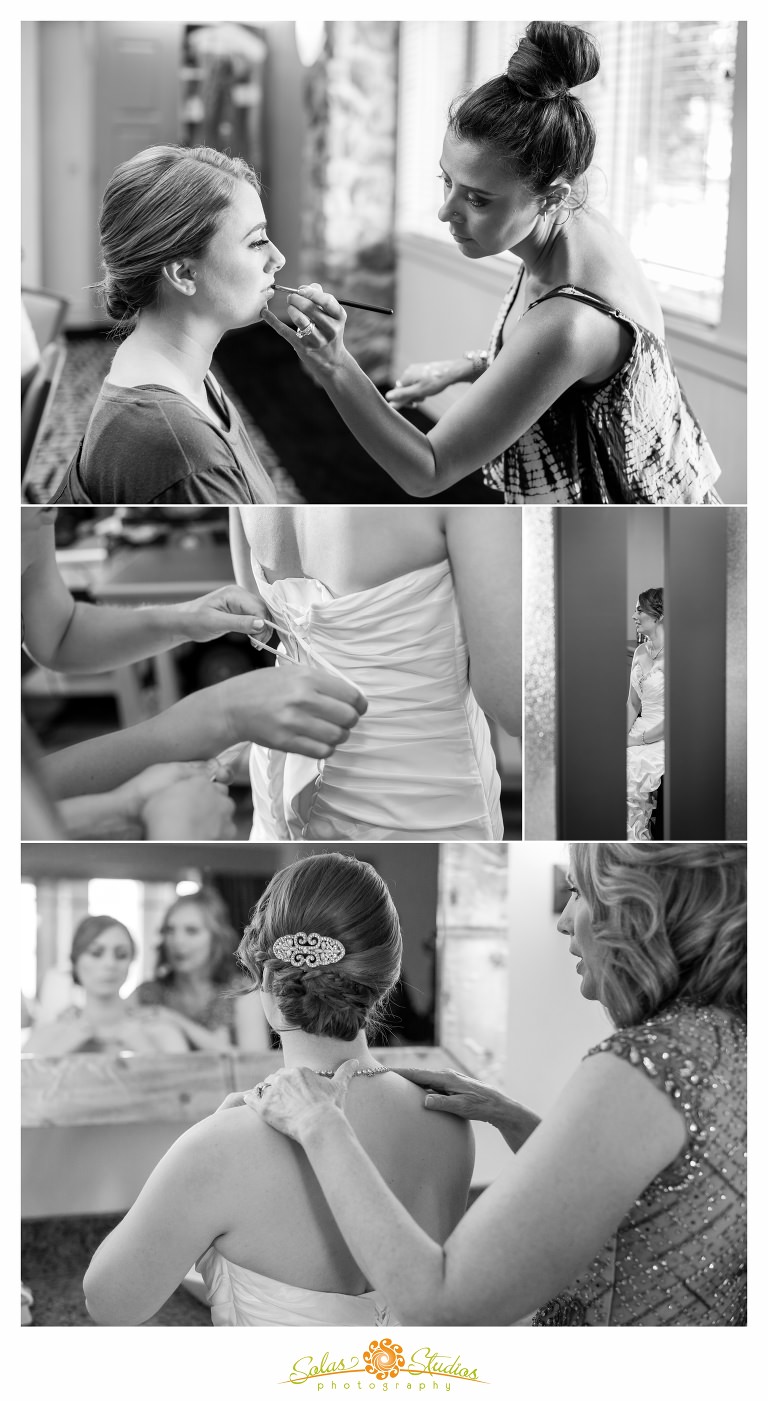 Nikki and Kevin had spectacular views to enjoy the morning of their wedding, overlooking the St. Lawrence River, as well as the site where their ceremony would take place in just a few hours.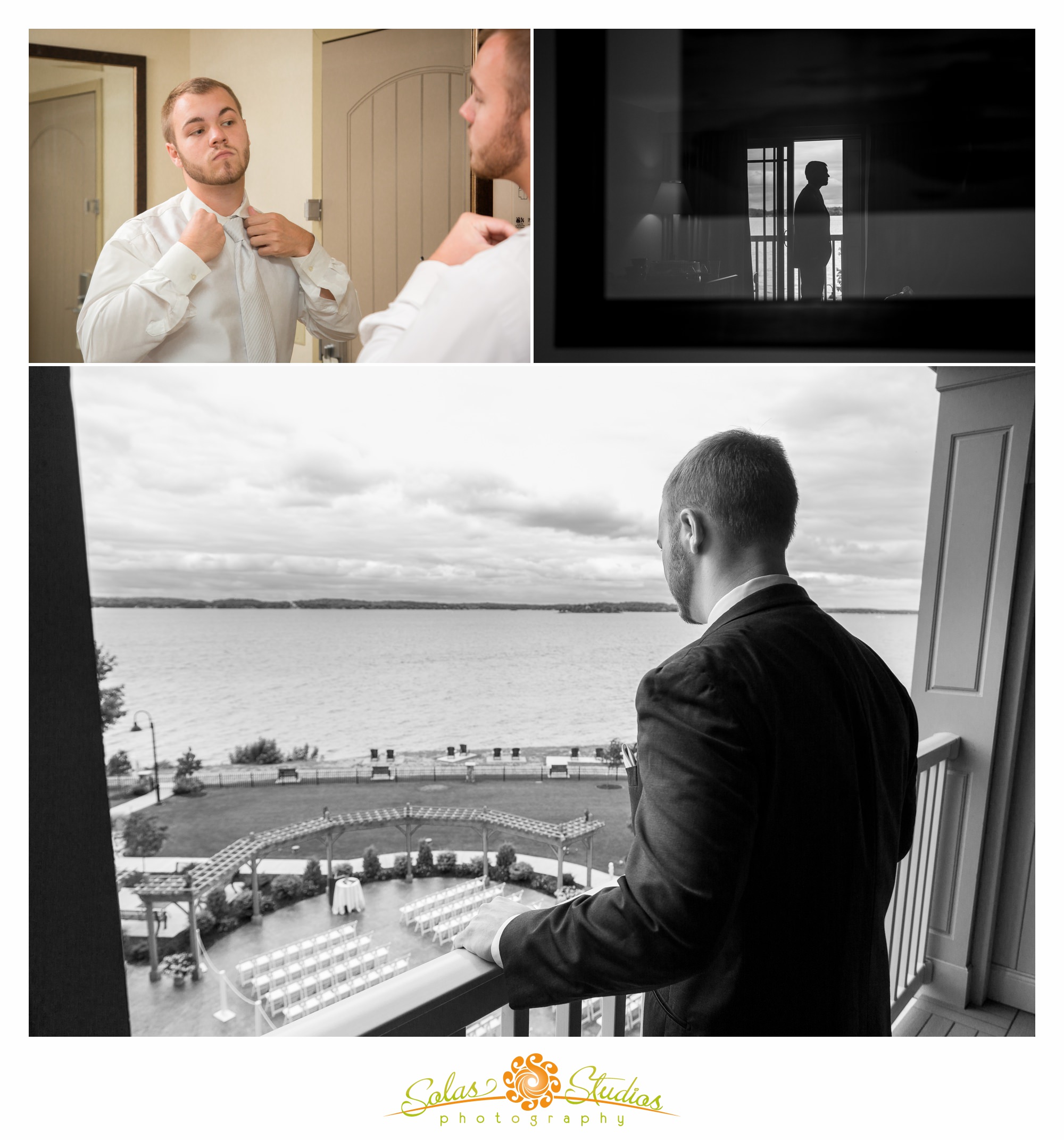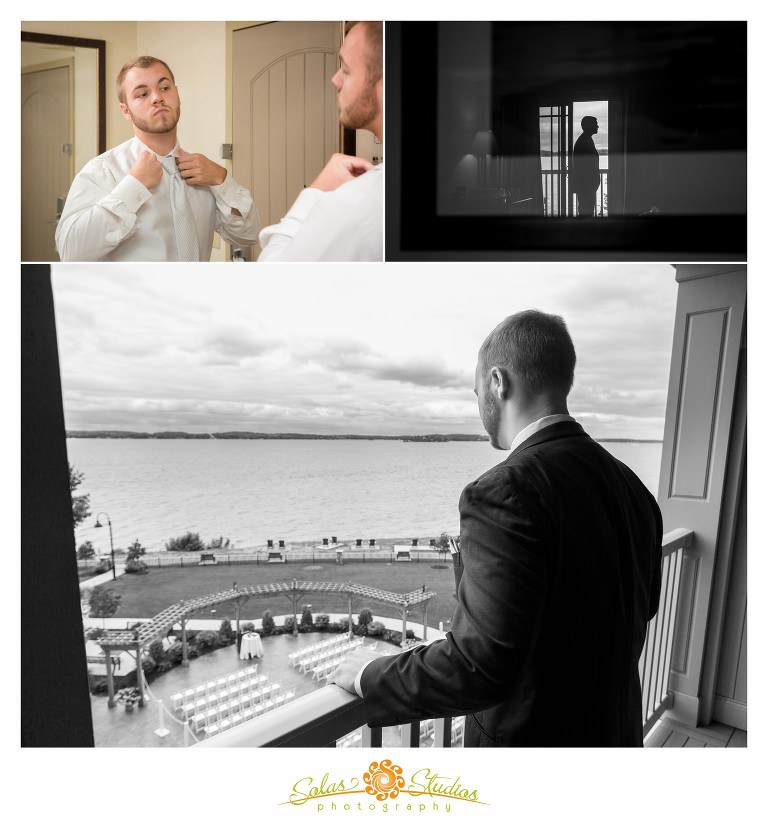 Getting some of their wedding day jitters out of the way, they chose to have a "First Look" Session, for a more intimate and quiet look at each other before the wedding ceremony.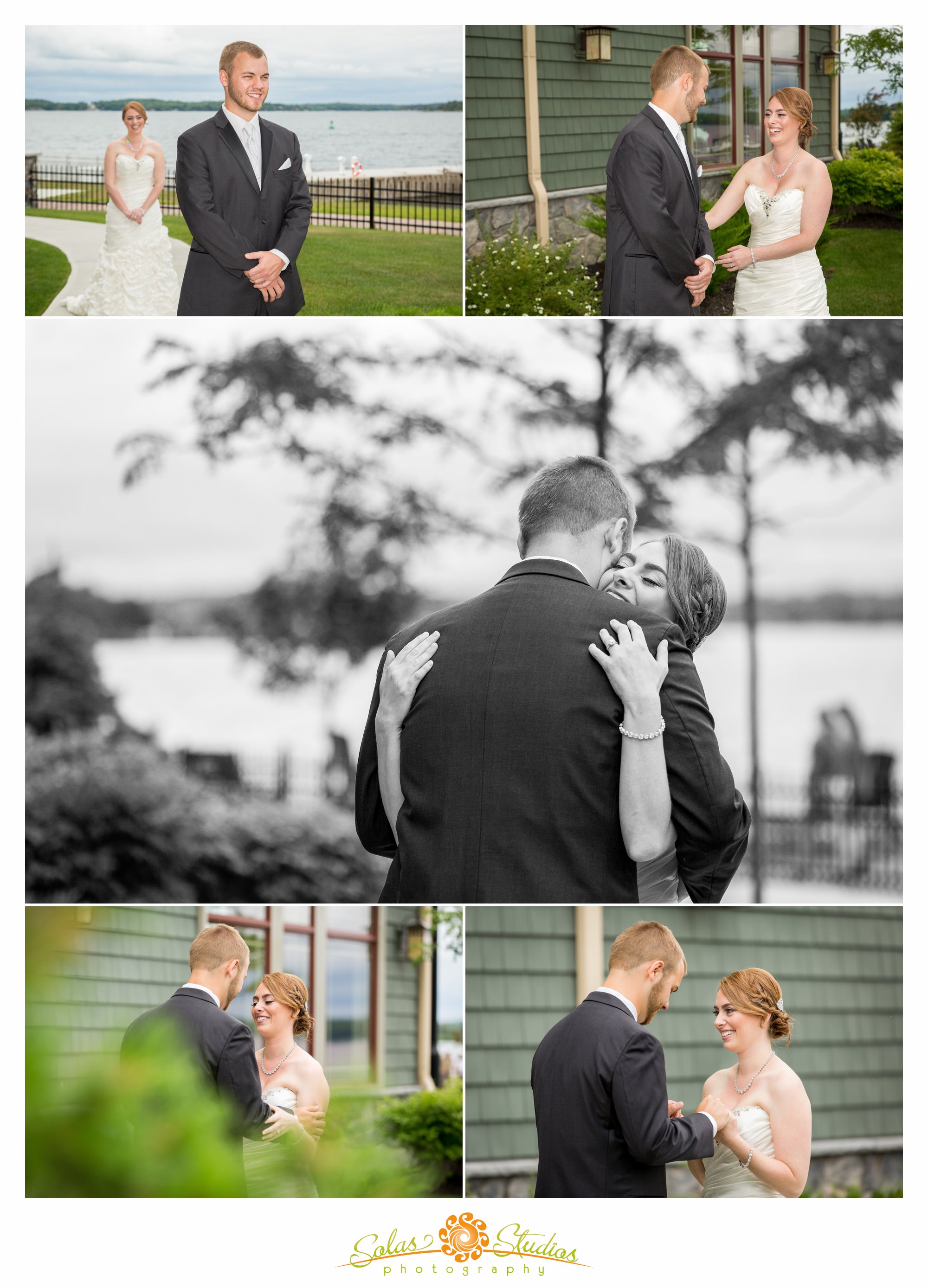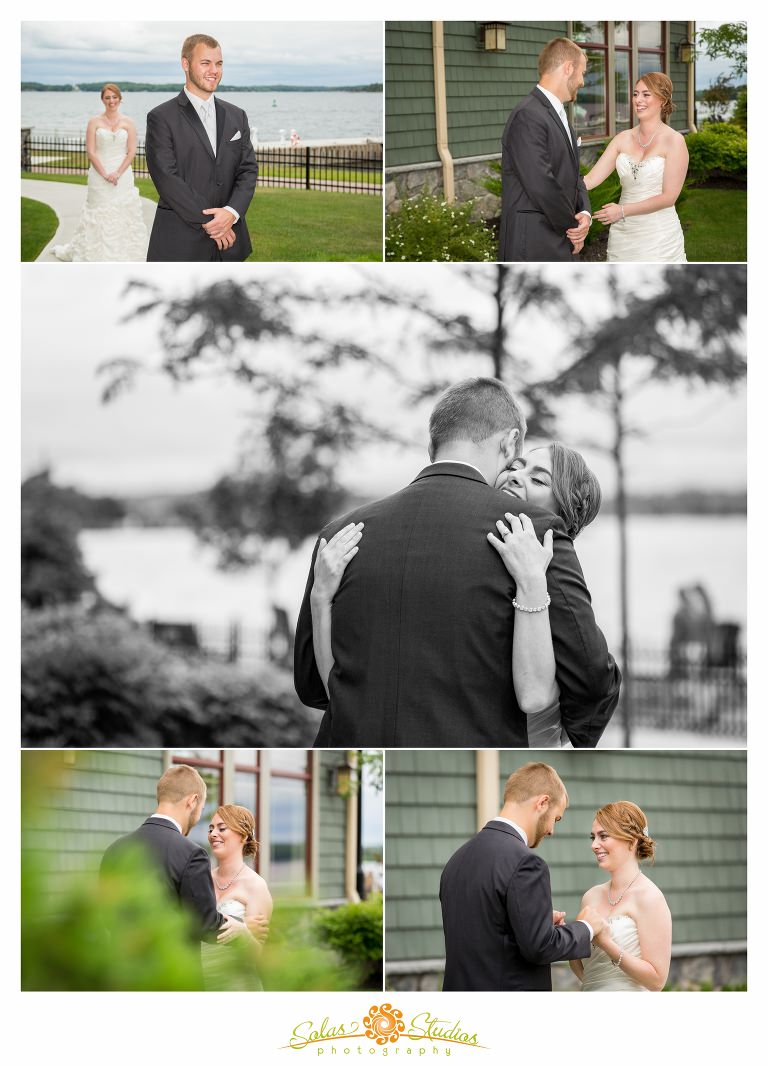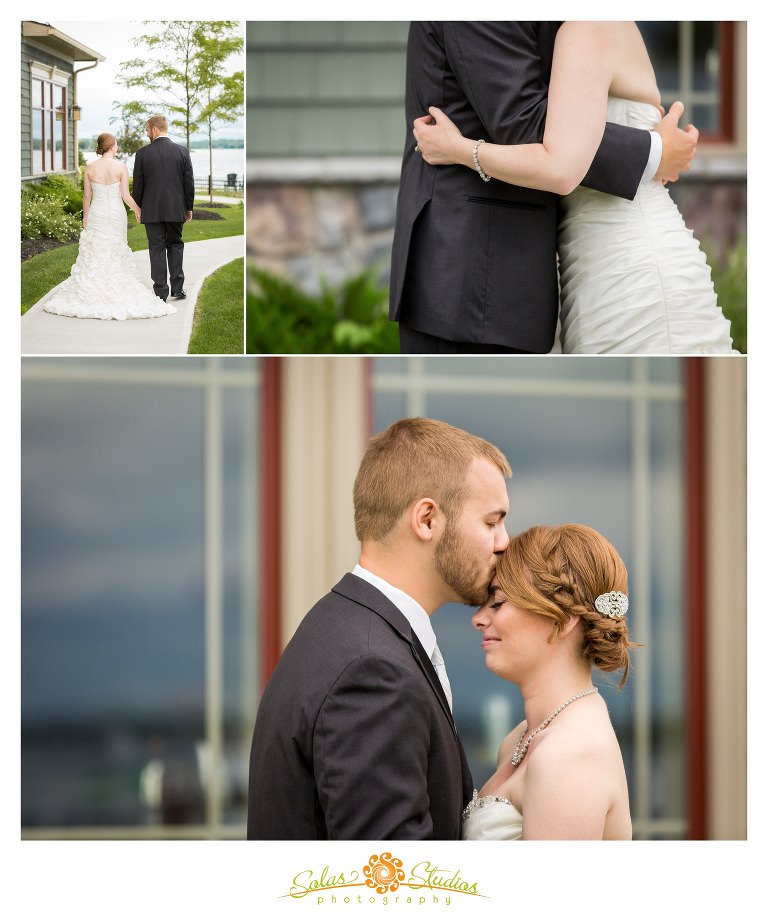 It was pretty overcast and cloudy during their first look, but…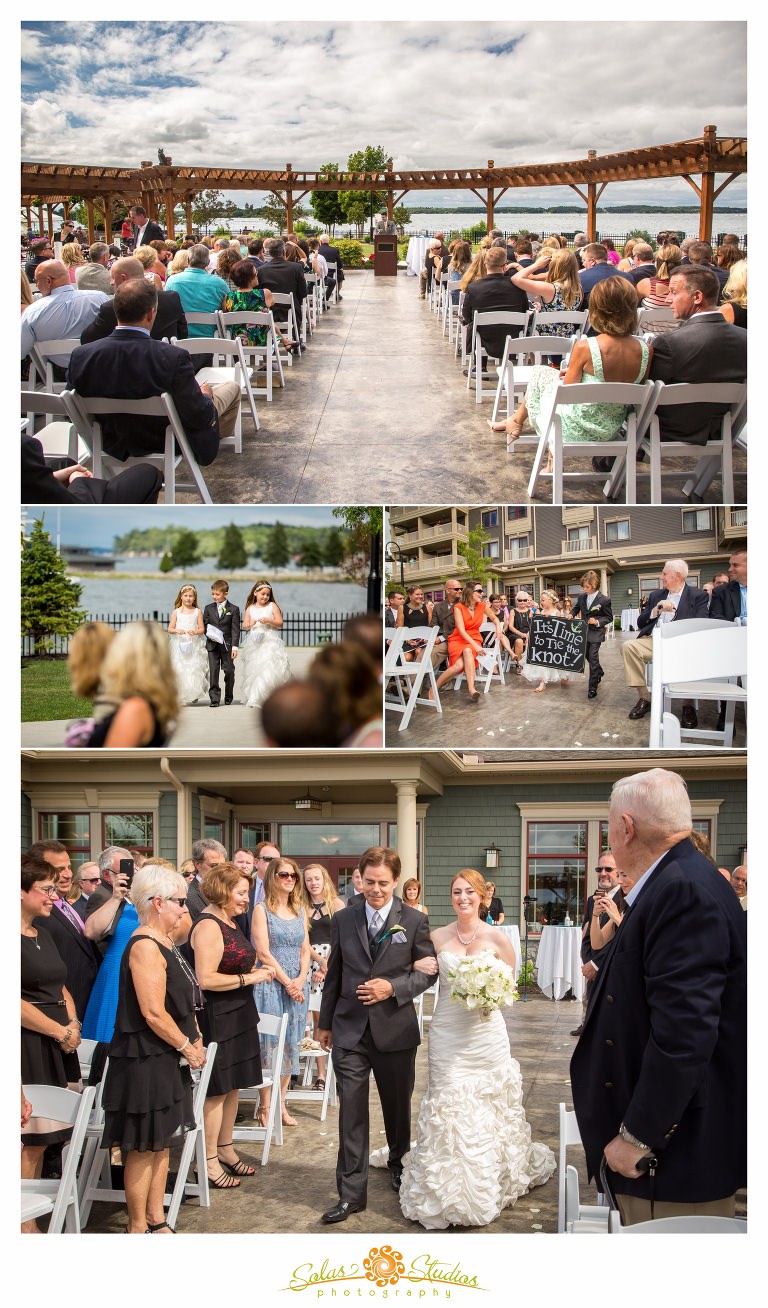 As it often happens the sun made an appearance, as if on cue, right in time for their ceremony to begin.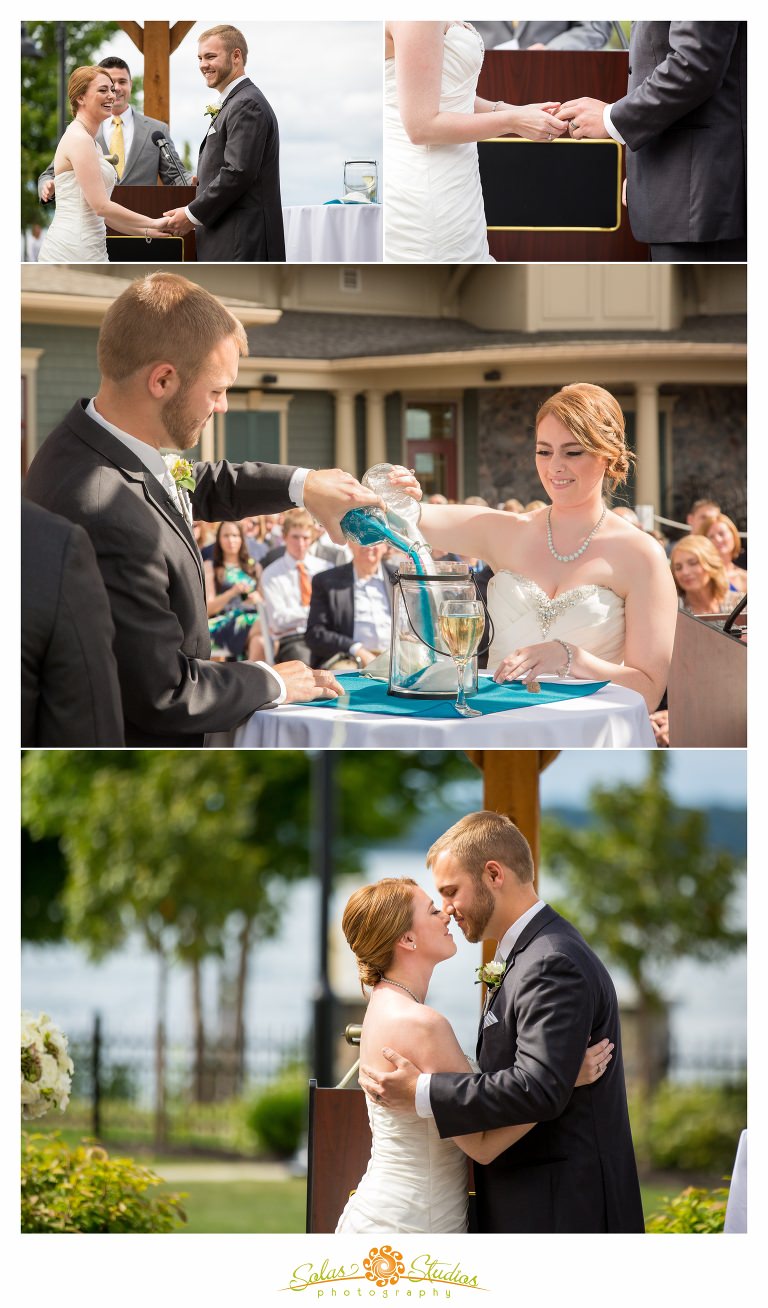 Nikki and Kevin celebrated their nuptials with an exchange of rings, a sand ceremony, and ended with a breaking of the glass.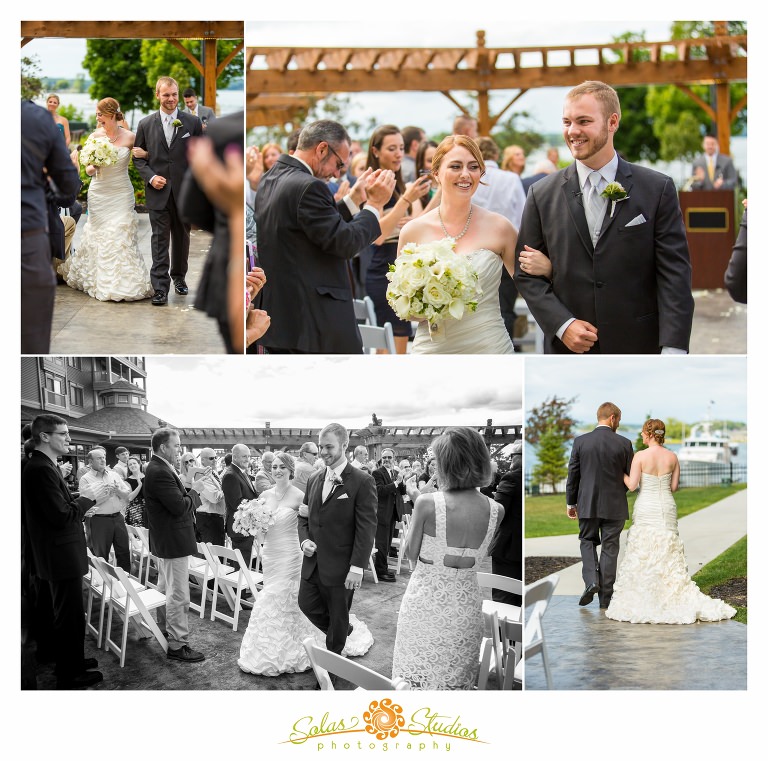 Following the ceremony, and family portraits, we had just a few minutes to share some alone time with them for their couple portraits, before getting that party started!
A beautiful Origami Owl Charm affixed to the bride's bouquet contained some very special charms that represented her late father. A sweet and heartfelt memento that she was able to carry with her as she walked down the aisle.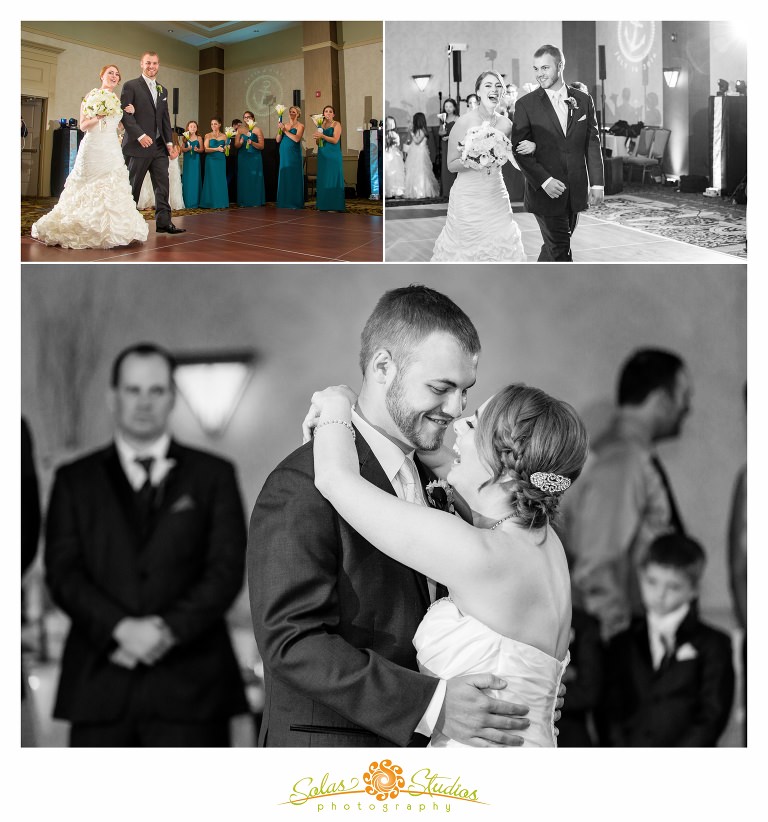 Nikki had the best "happy faces" all day long. There were too many to count.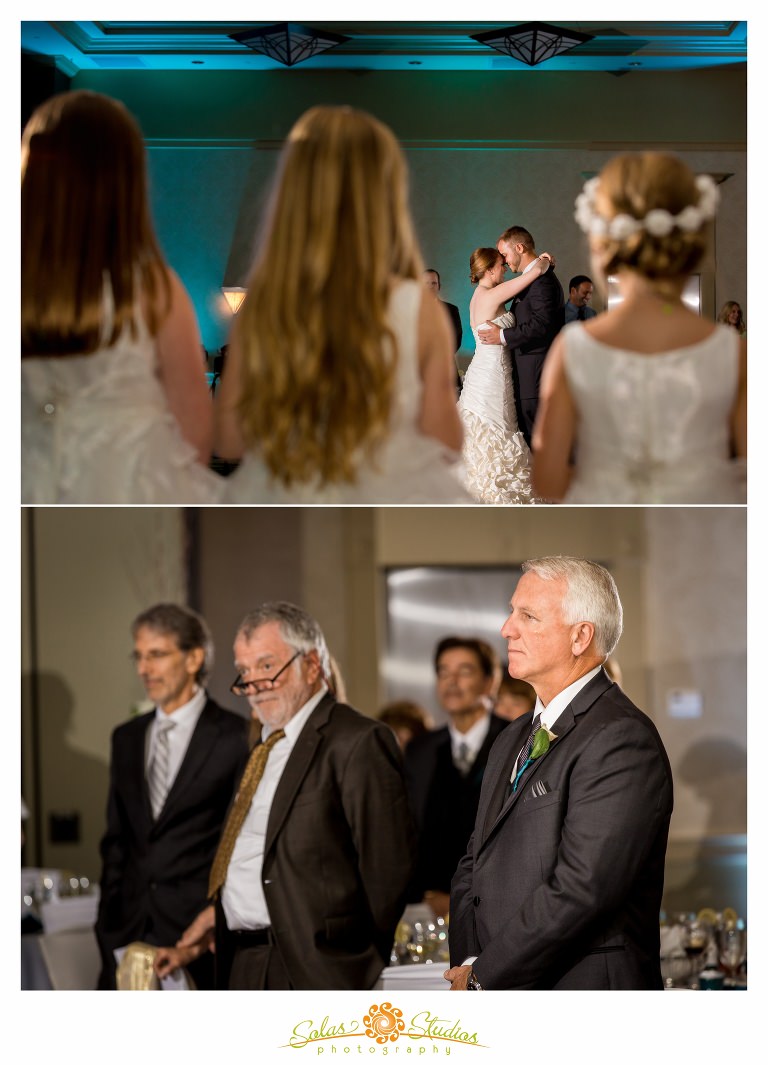 But what really made us get a little misty was seeing Kevin's dad with just a little bit of emotion streaming down his cheek. Gets me every time I see it! Tissues, please!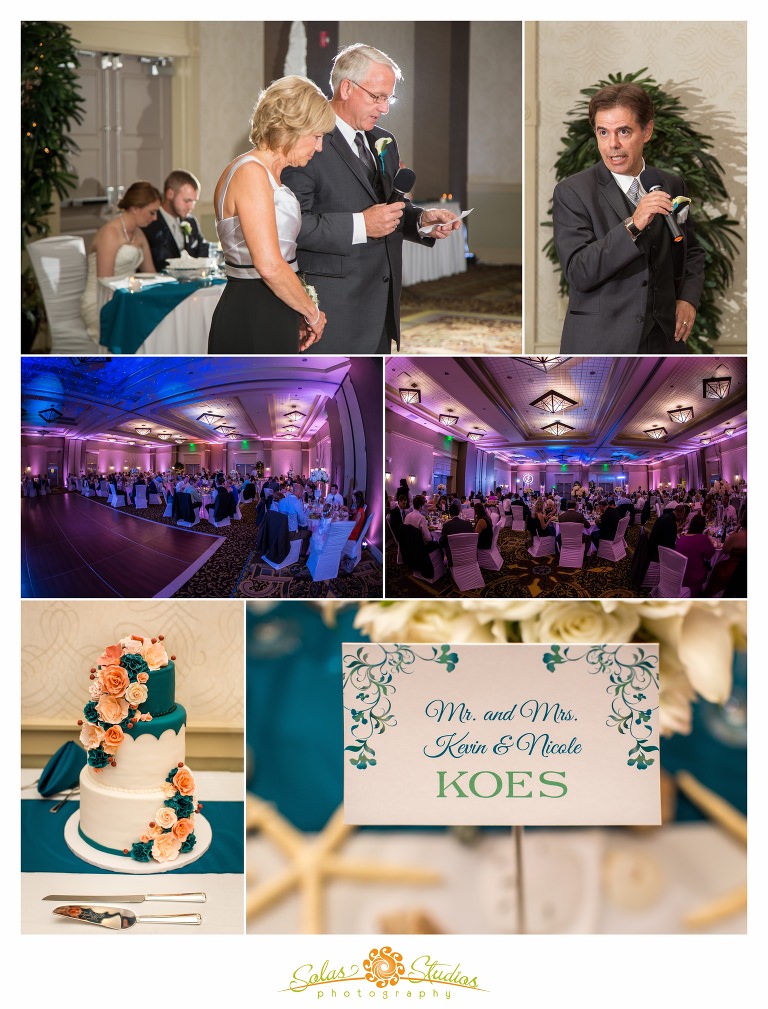 After some lovely words, and a meal prayer, dinner was served in the exquisite ballroom, that was artfully "painted" with the uplighting from the team at Syracuse Weddings. Their stunning wedding cake that matched their decor to a T was provided by The Gingersnap Bakery. The lemon cake was AWESOME!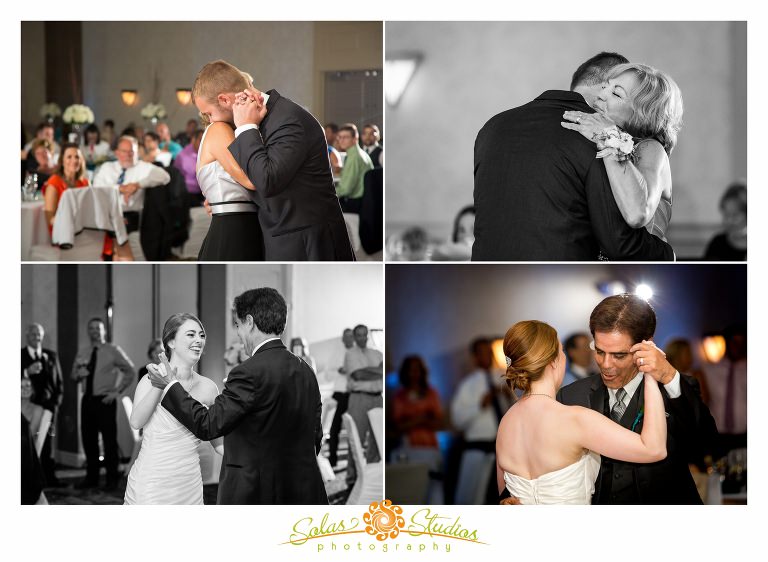 After dinner, it was hard to keep people inside; the weather was perfect and the sun was hinting at a sunset that would bring lots of attention. And it was completely accurate!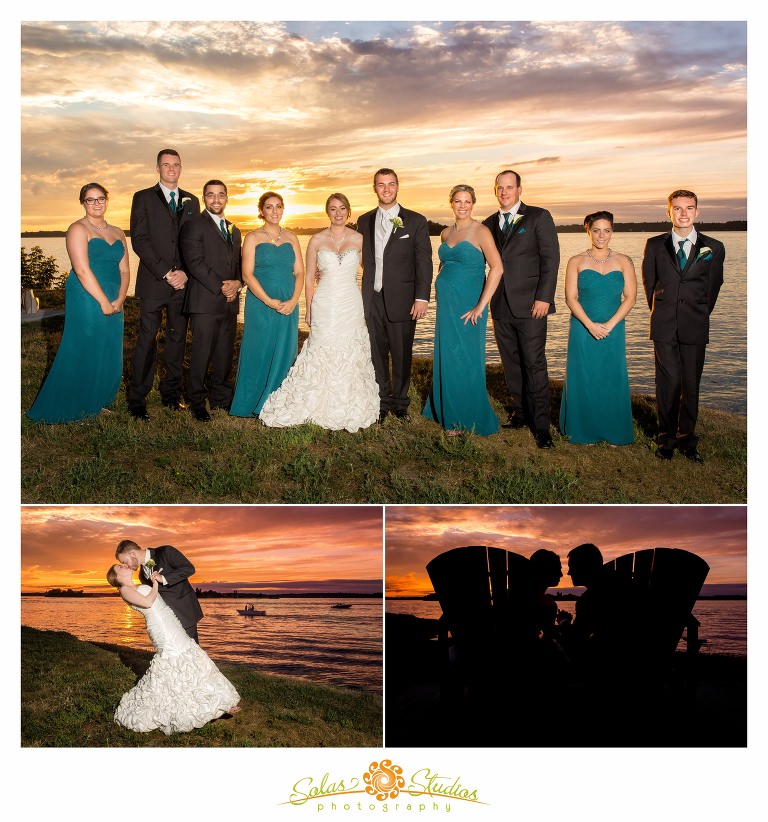 The sky went from a watery blue, to a perfect mix of oranges, reds and purples! Perfect for our Bride and Groom to use as their evening portrait backdrop! The video team of Syracuse Weddings even sought after the evening skies to capture the bird's eye view with some drone coverage.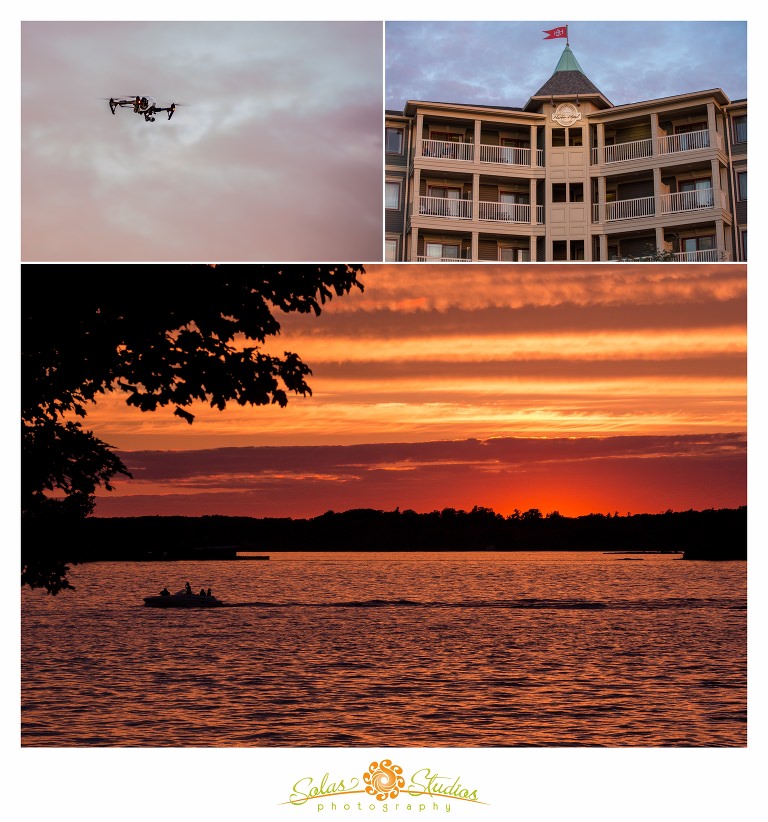 Once the sun had set, and day turned to night, the dance floor began to fill with party-goers anxious to move and groove! Emcee and Disc Jockey, Carl Naples of Syracuse Weddings, kept the guests entertained and out on the dance floor right up until the end.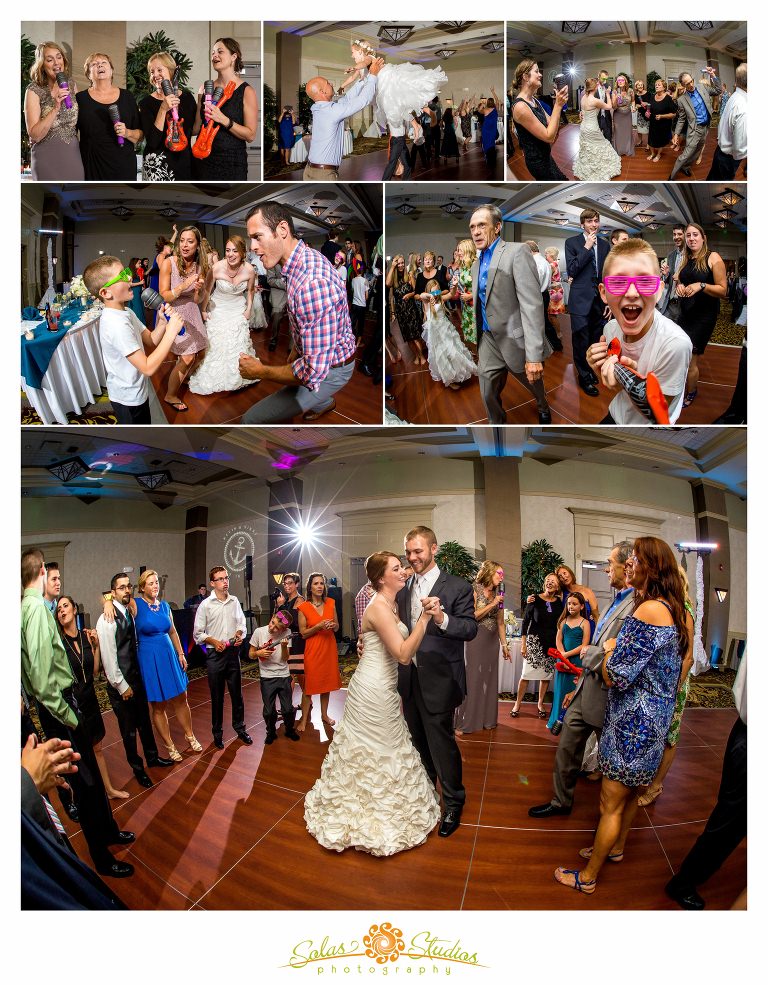 After the guests bid their farewells and the lights came up, we swept Nikki and Kevin away for a few more photographs on the docks and in front of the hotel, before we called it a night.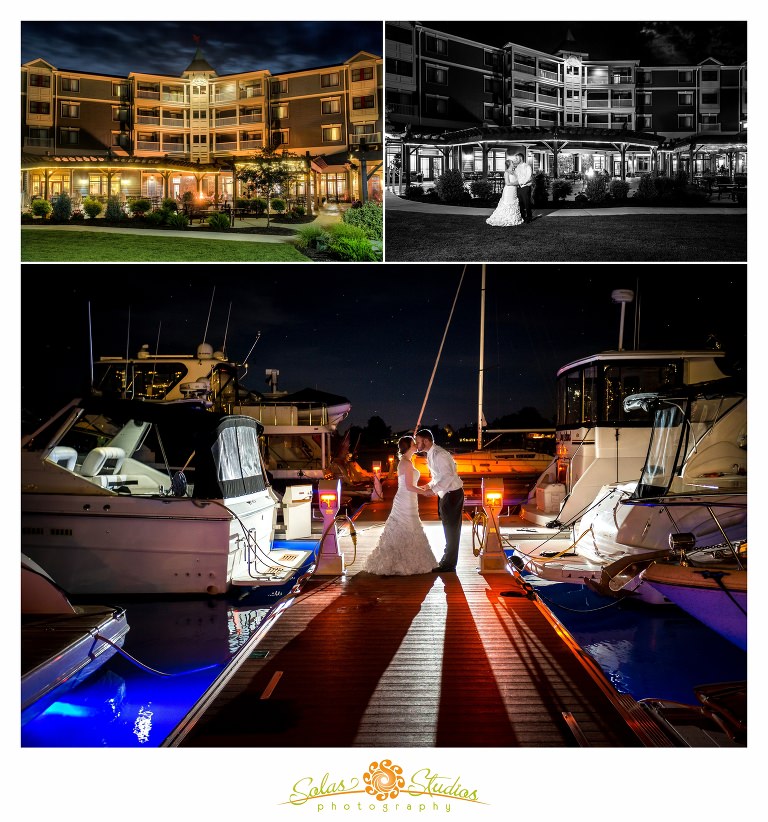 Nikki and Kevin, it's been a pleasure getting to know the two of you over the last year, and being able to document such an exciting and momentous time in your life. Being able to meet your beautiful pup and capture Arya's first creek dive was especially fun too! It is without doubt that the two of you are very well loved and cared for, and you have wonderful families who are there to support you as you begin the adventures that married life will soon bestow upon you. Thank you for being such fun and entertaining clients – you two are a one-of-a-kind couple! We wish you all the best that life has to offer, and many happy years of marriage to celebrate!
Le gach dea-ghuí,
(With all good wishes)
Colleen & Greg
Be sure to watch the video below for more highlight images from their day!
Content, images, and video are © Solas Studios 2016
Reproduction, screen captures, and use of content are prohibited without written permission.


Follow