It was a gorge-ous autumn day when we met up with Elizabeth and Michael for their engagement session at Watkins Glen. We absolutely love the opportunity to photograph a session commemorating a couple's engagement. It provides us with a chance to get to know them, and for them to ease into having their portraits taken. It's especially nice when they select a meaningful location for their session, like Elizabeth and Michael did! They chose to revisit the location where they had their first date, and it was the perfect location to start their session!
We began their session right at Lover's Lane, and walked in and around the park stopping at some fantastic spots that showed off not only the gorges, and the autumn colors, but also Elizabeth and Michael as well! We even spotted a heart-shaped rock in the water, that made for a perfect addition to some of their portraits. We stopped at the Cavern Cascade for a nice long-exposure portrait before we headed out of the park. In recreating their first date travels, we headed next to the Seneca Lake Pier, where the setting sun gave us some wispy clouds, and plenty of color for some final portraits at dusk.
Elizabeth and Michael, thank you for taking us on a nice hike with you! It was a lot of fun getting to visit the glen again, after six years, and getting to include the two of you in a great evening! You guys are a great couple, and we are really looking forward to seeing you let loose on your wedding day! Congratulations!
Le gach dea-ghuí,
(With all good wishes)
Colleen & Greg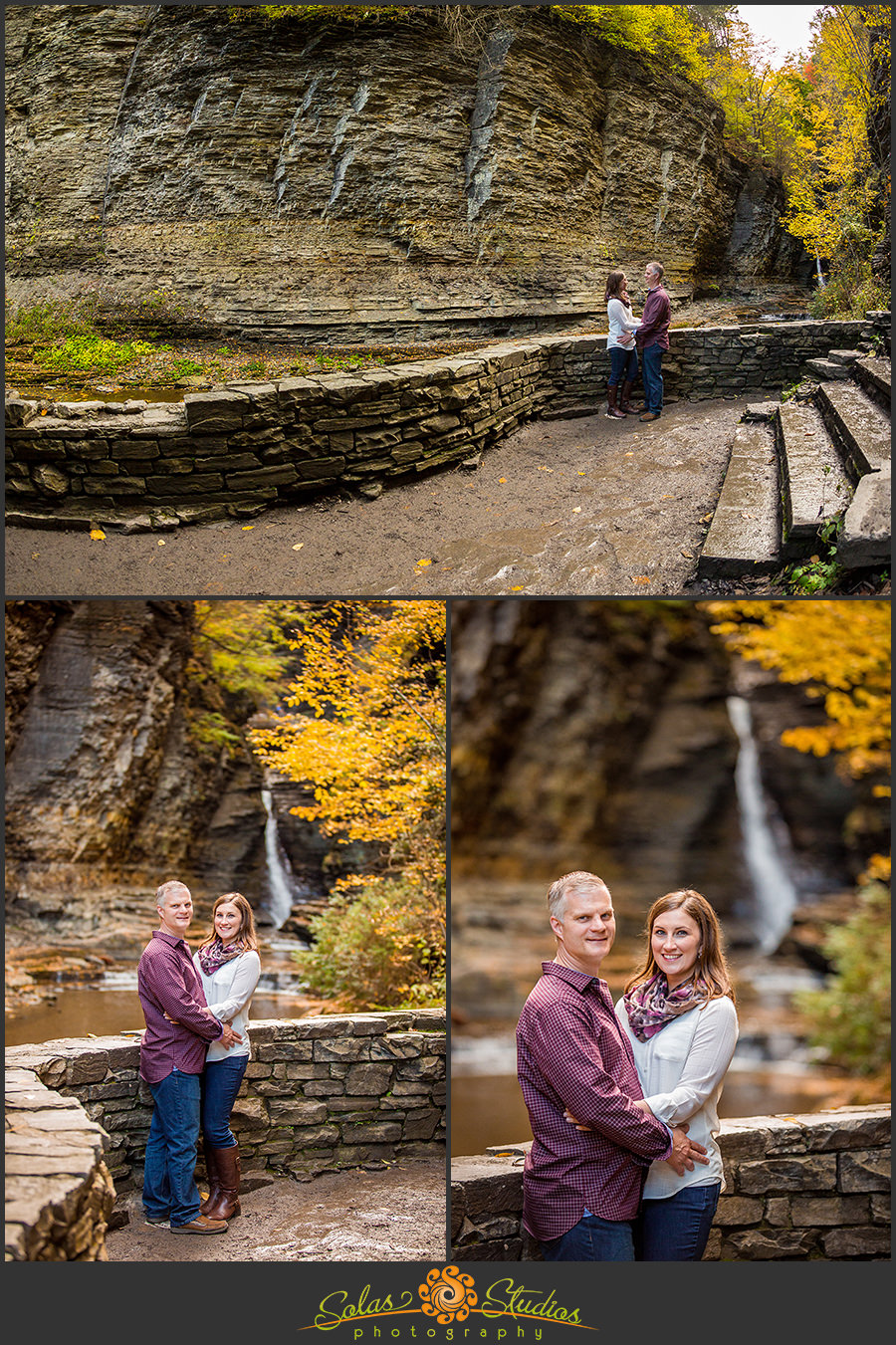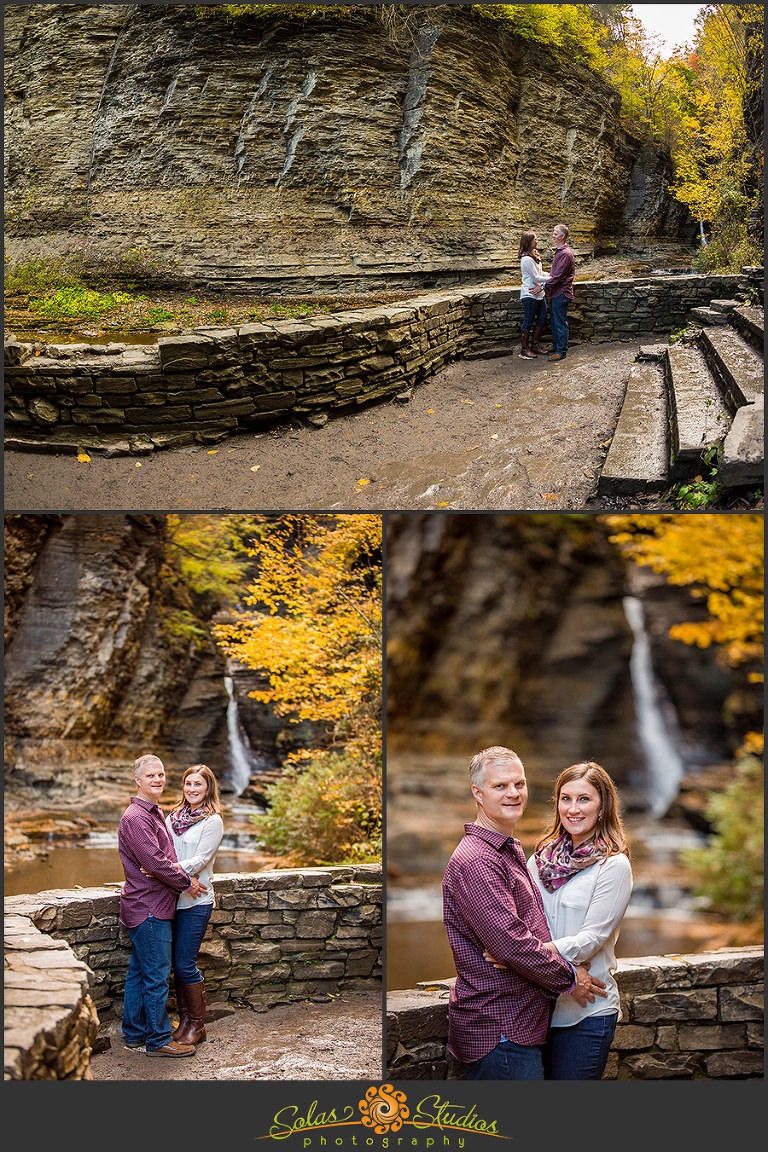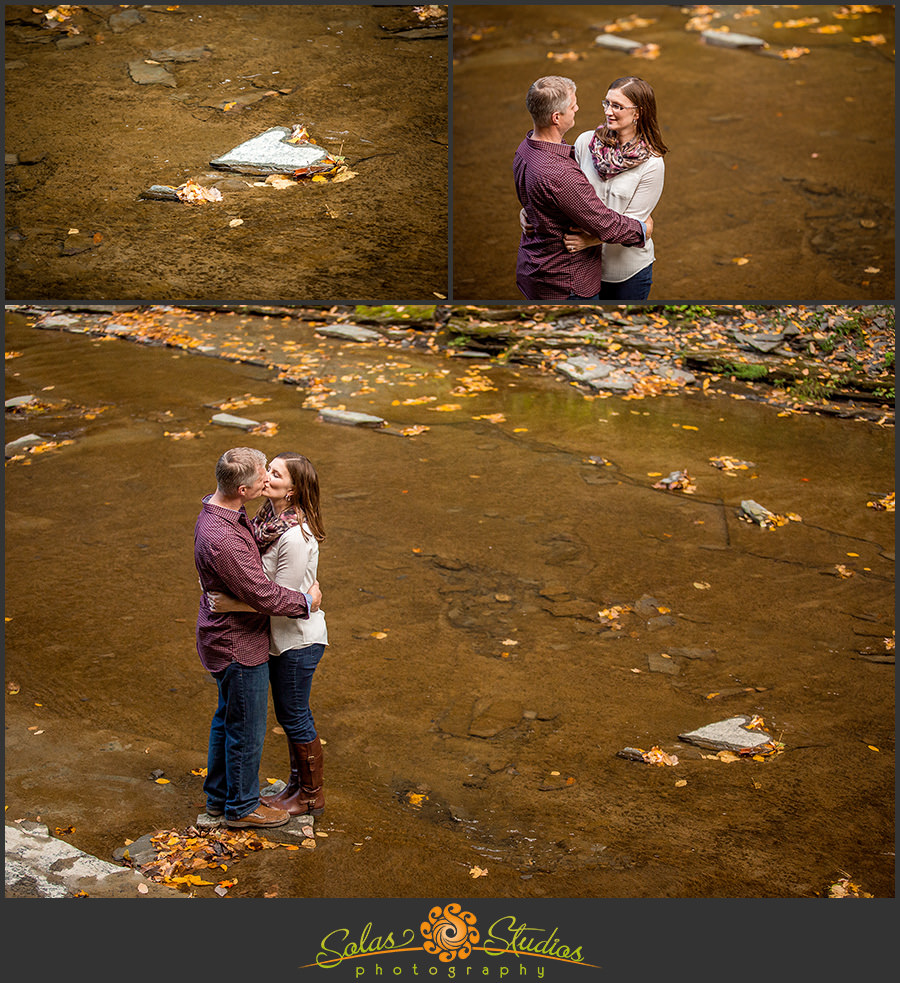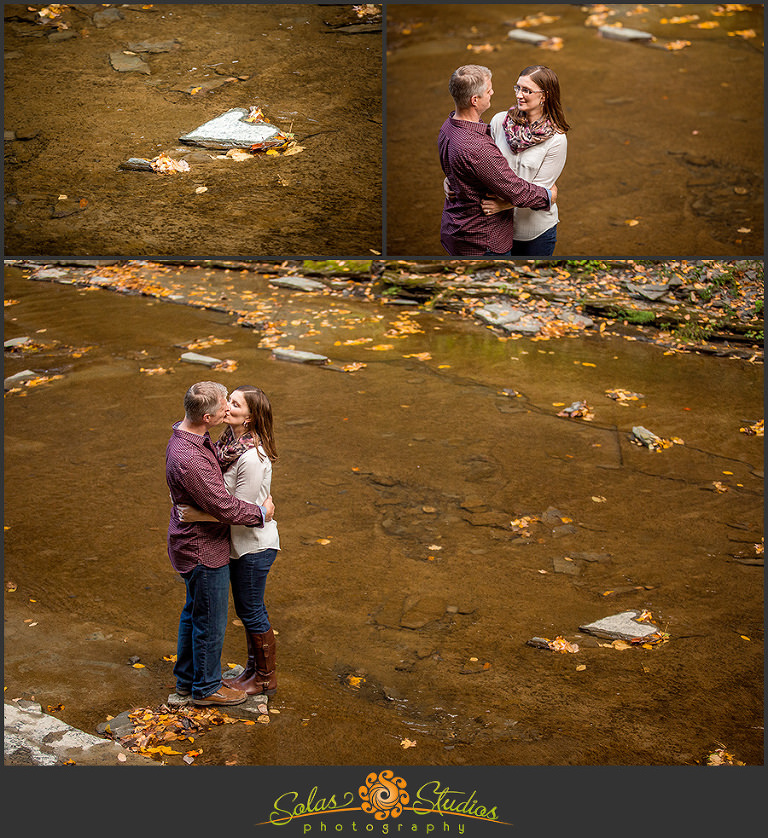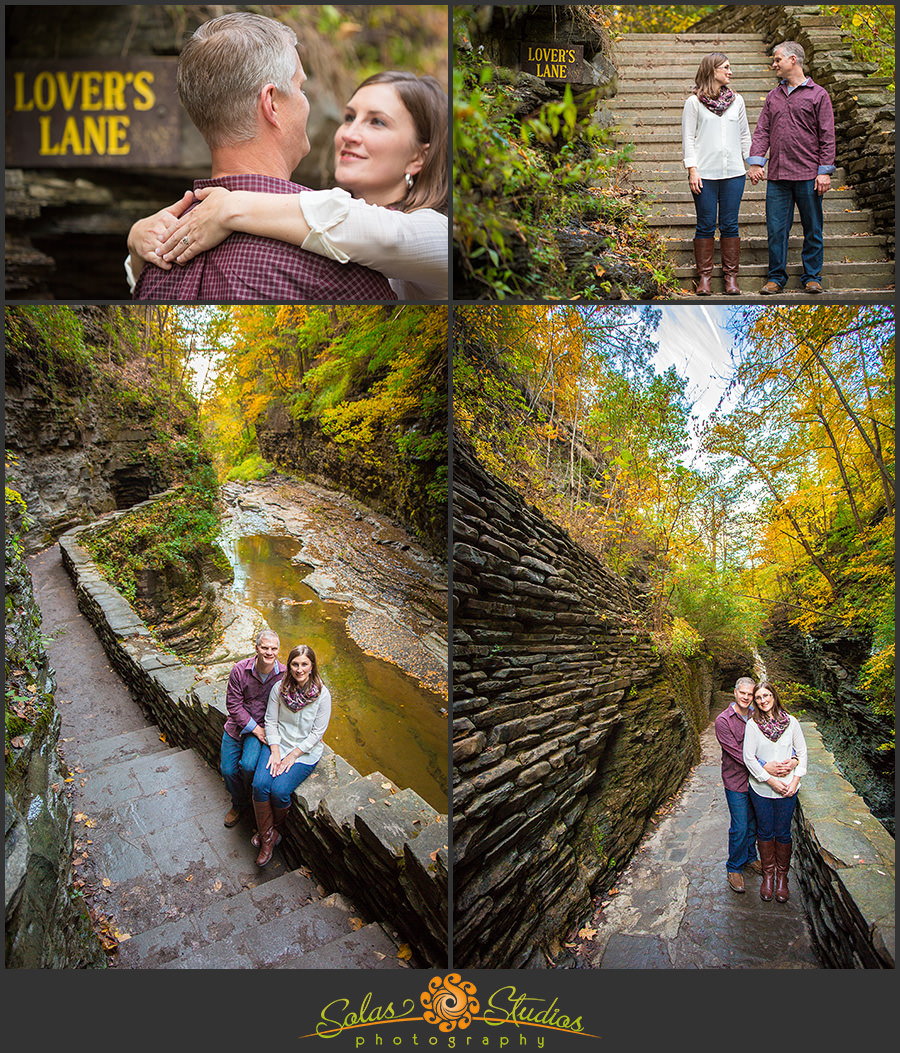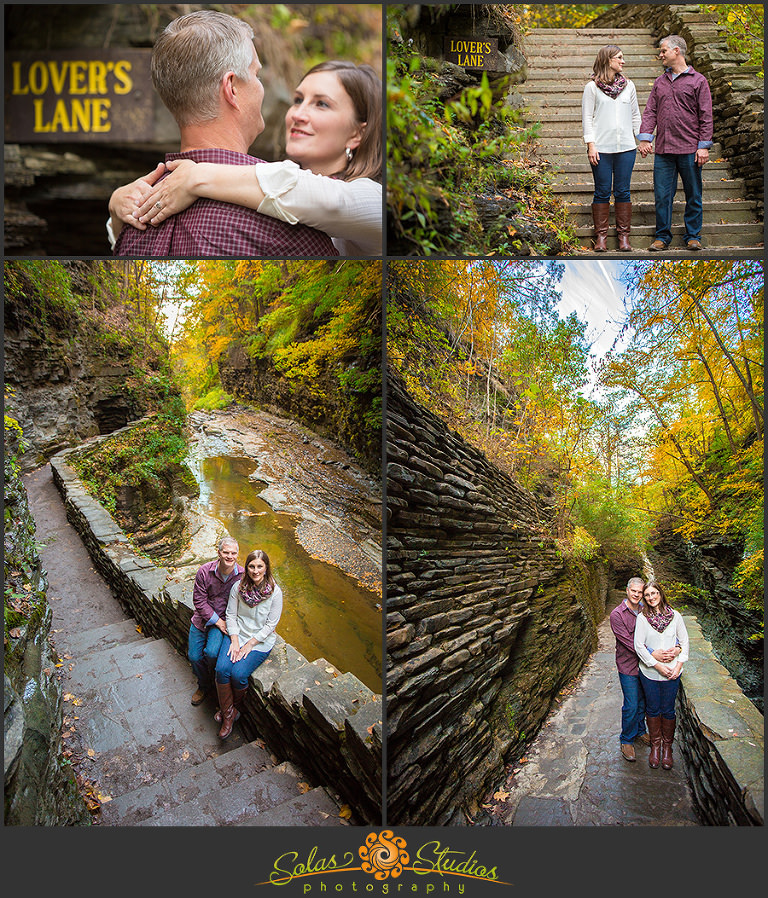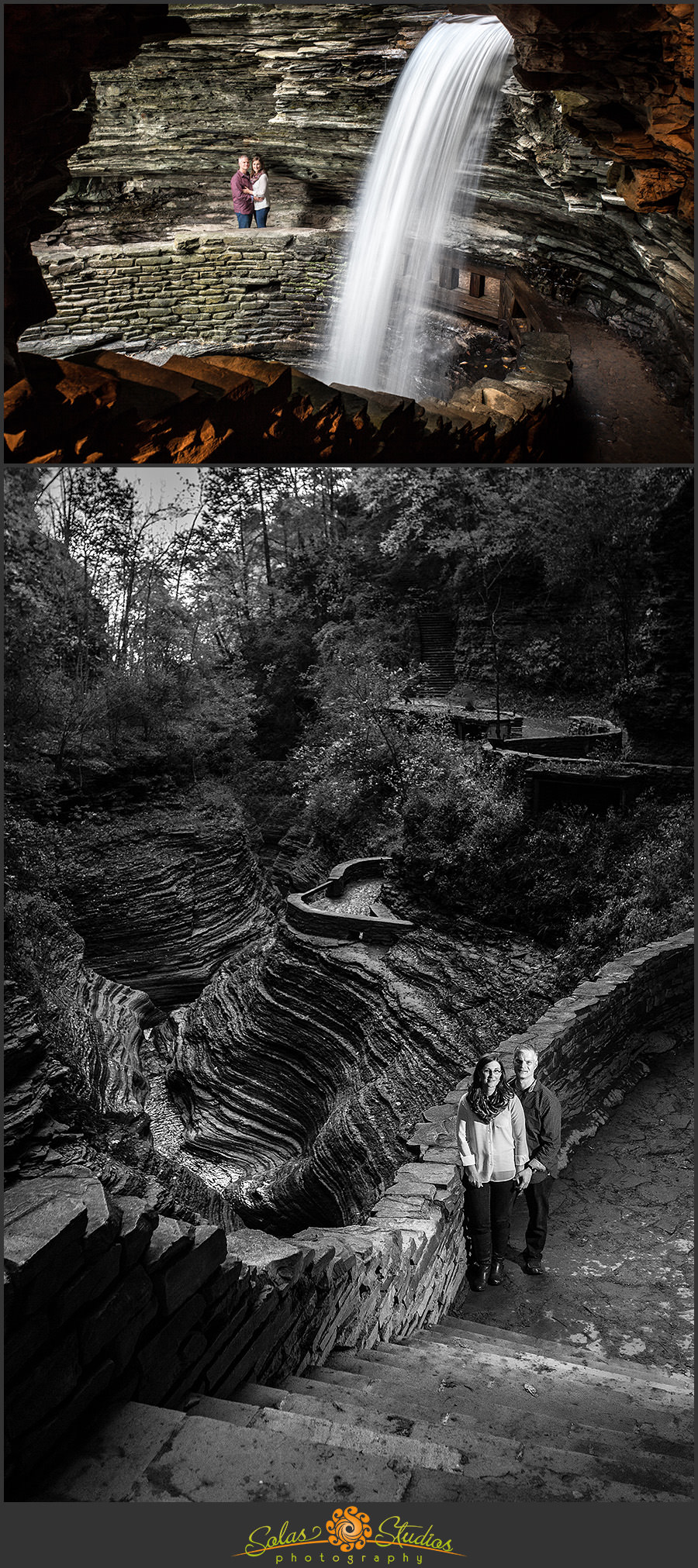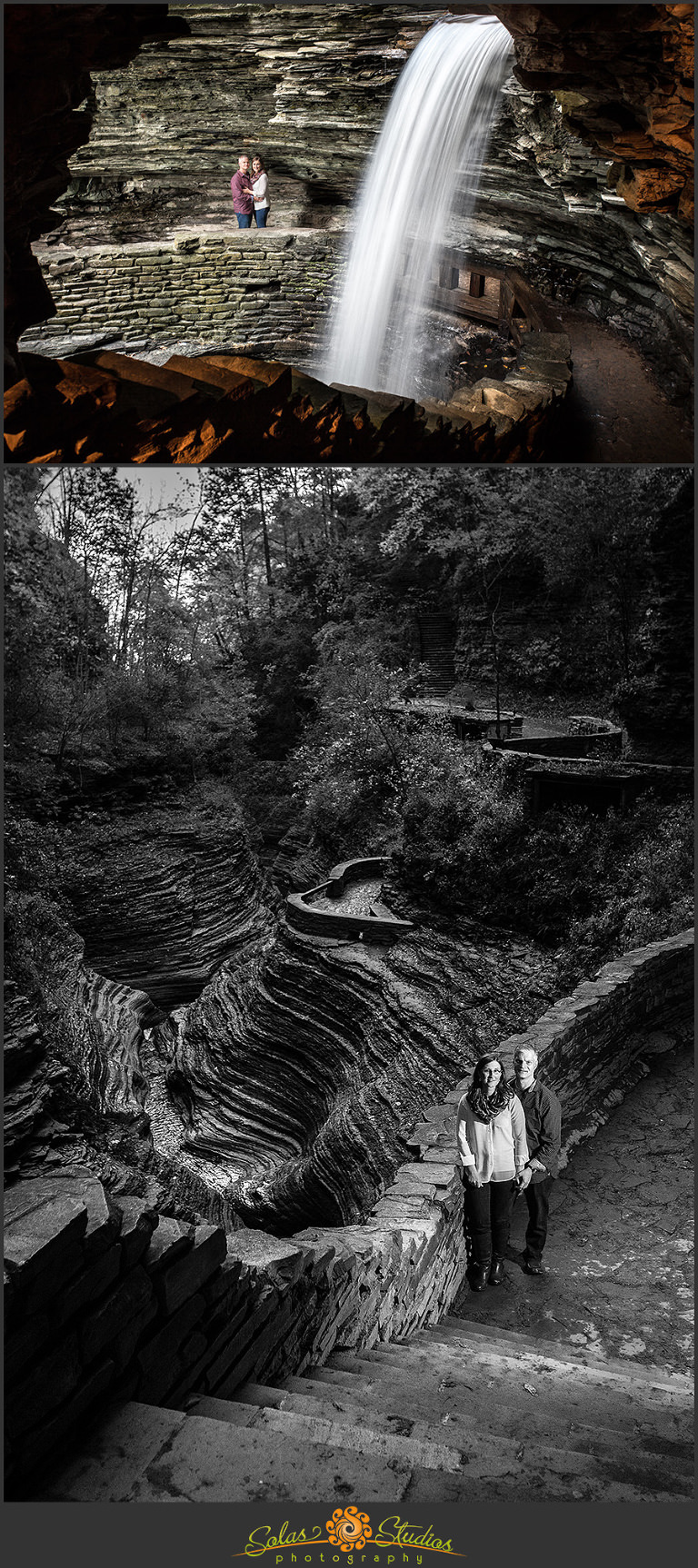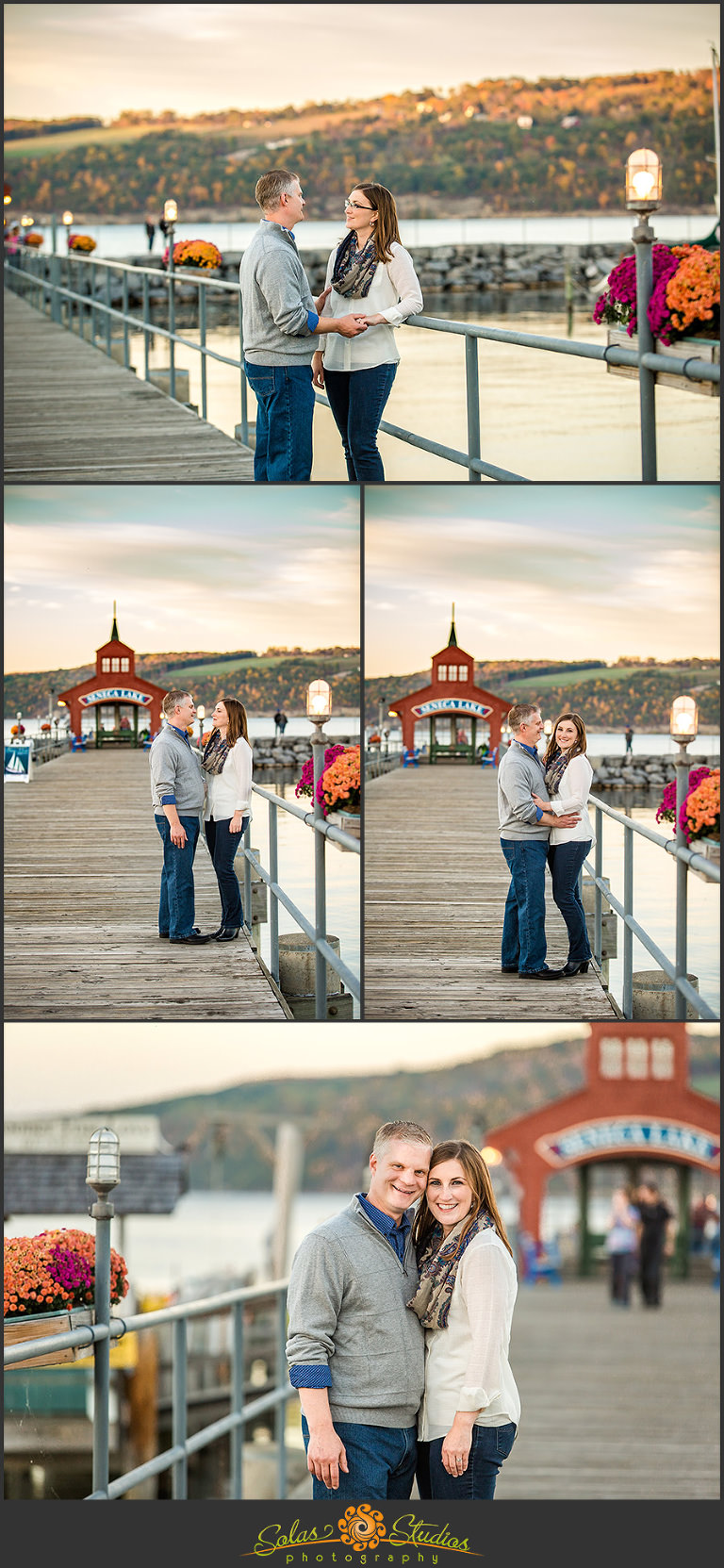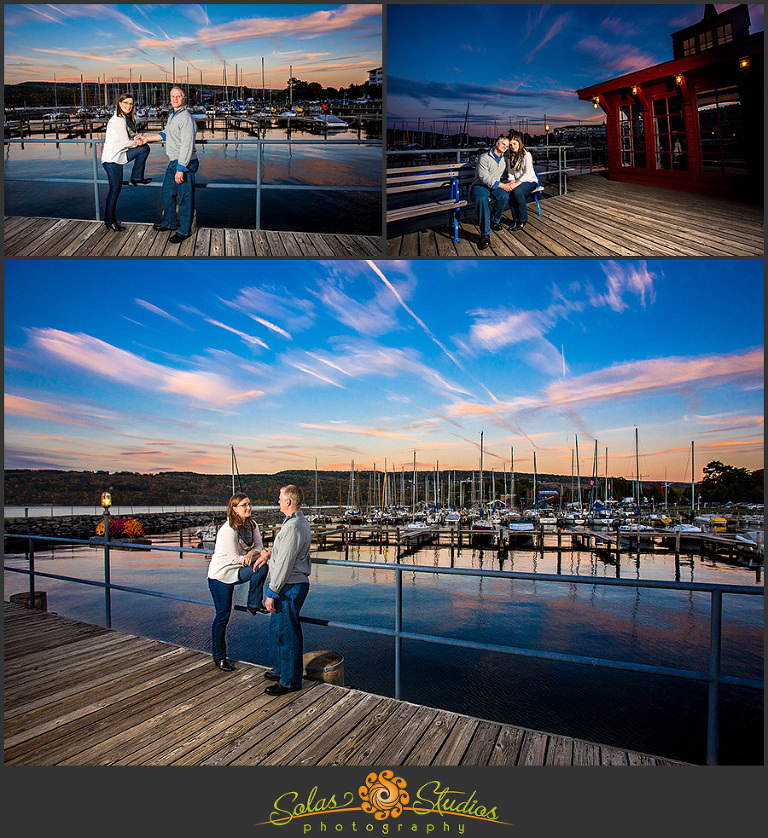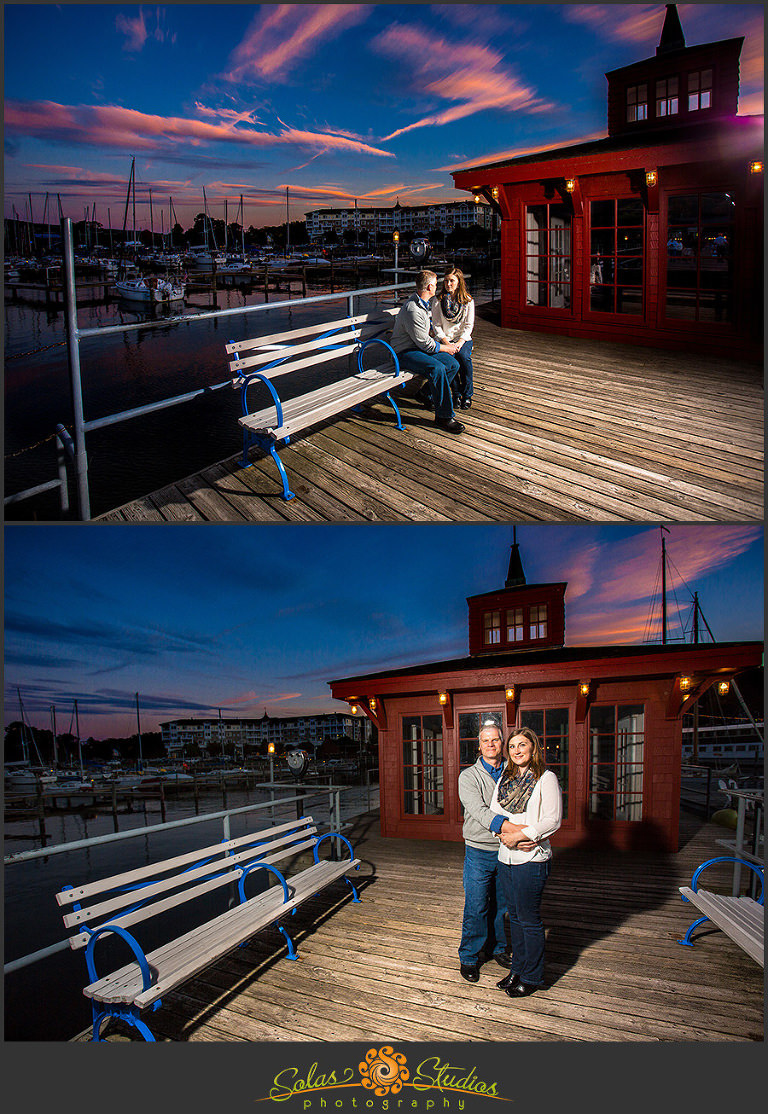 Be sure to watch the highlight video below for more images of their day!
Content, images, and video are © Solas Studios 2015.
Reproduction, screen captures, and use of content are prohibited without written permission.
Follow