Erin and Mike picked an absolutely perfect fall afternoon for their engagement session at Syracuse University!
Living in the Syracuse area our wholes lives sometimes makes us desensitized to the beauty that fall brings, so when you meet some Syracuse University Alumni, you realize that this place can be a very special home for them while they are here studying. Erin and Mike met here while they attended SU, so it only made sense that they come back to where it all began, to celebrate their engagement. Just walking the campus and surrounding areas, all of your senses are engaged. As new students, the smells of the nearby grub, crisp autumn air, the warm sunshine, and the buzz of the city traffic will be forever associated with their first days as Freshman. It's all so exciting! But then to also experience a little love in the Syracuse air, brings on a whole new feeling about our city, fondly known as the 'Cuse. Coming back, I'm sure brought a rush of emotions for them, and we were honored to be able to capture that for them!
We wandered a bit about the campus, walking among colorful trees, and stopping at spots that brought back memories. They proudly donned their SU t-shirts for a few fun portraits in front of the iconic Hall of Languages.  We noticed that as soon as they put on those t-shirts, that they loosened right up, and it seemed as though they were right back to being students! The sun was warm and welcoming, so we also visited Thornden Park for a few portraits as the sun began to disappear into the horizon. On our way back to our cars we made a quick stop at Ernie Davis Hall for a couple of quick shots by their beautiful windows.
Erin and Mike, it was really a pleasure getting to meet you both, and hear all about how you met, the fun you had while Syracuse was your temporary home, and wandering around the campus area with you! You are a super sweet couple, and making portraits with you, was such a treat! Thank you for allowing us such a great opportunity!
Le gach dea-ghuí,
(With all good wishes)
Colleen & Greg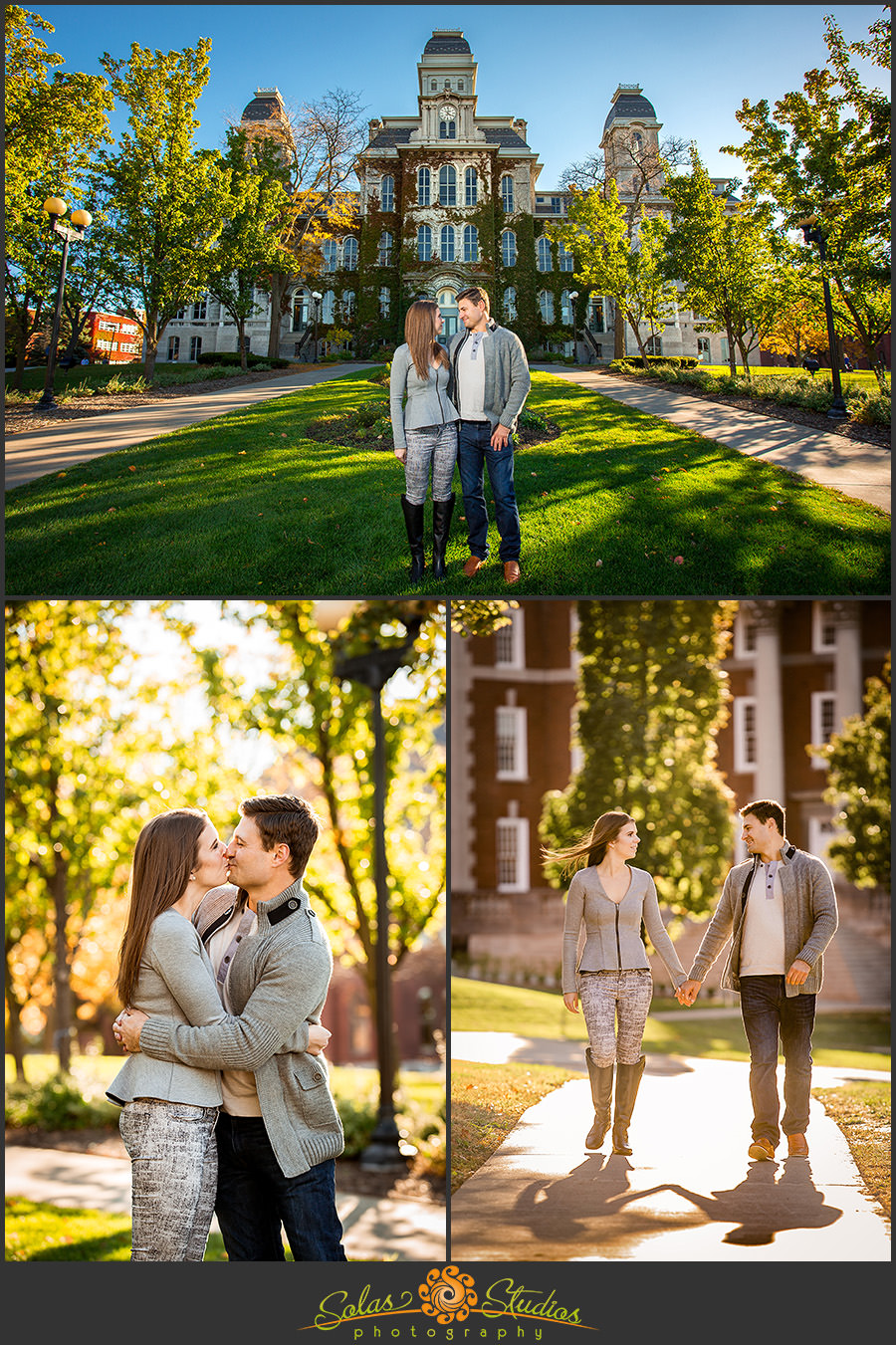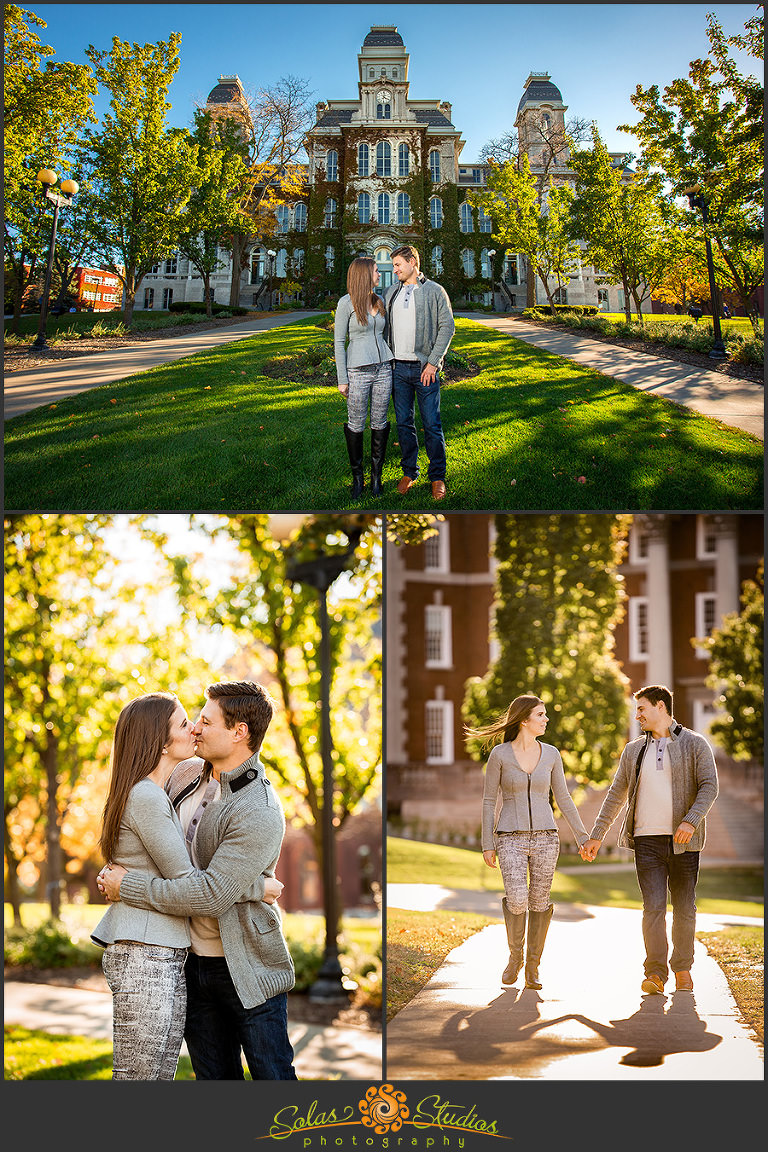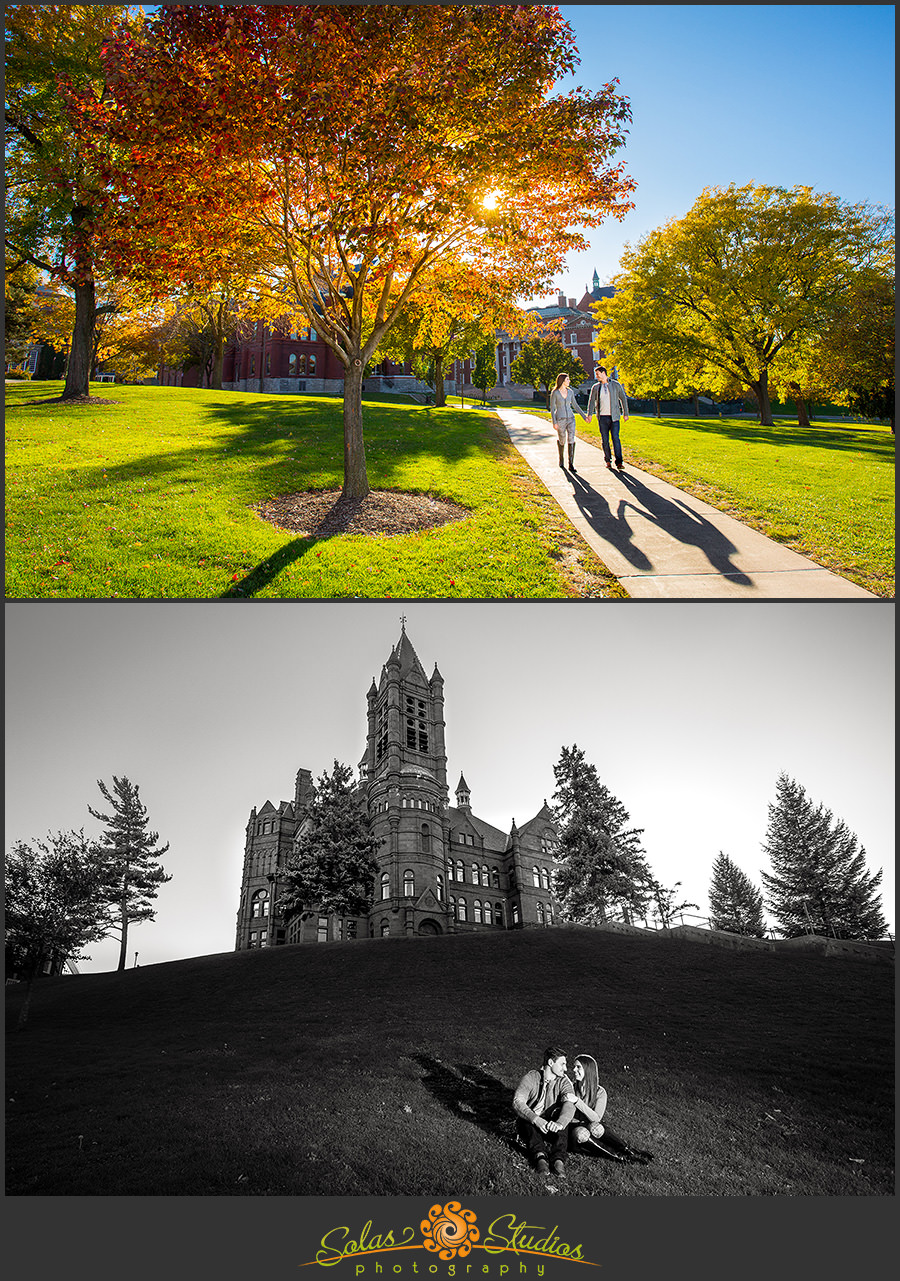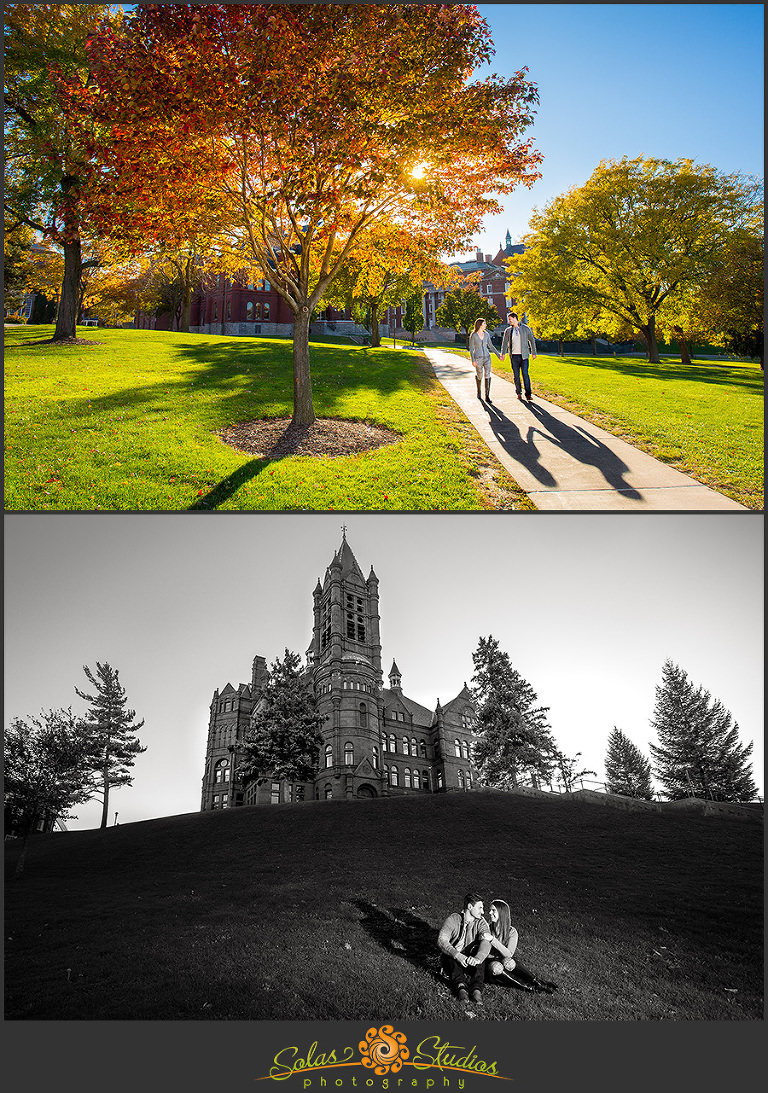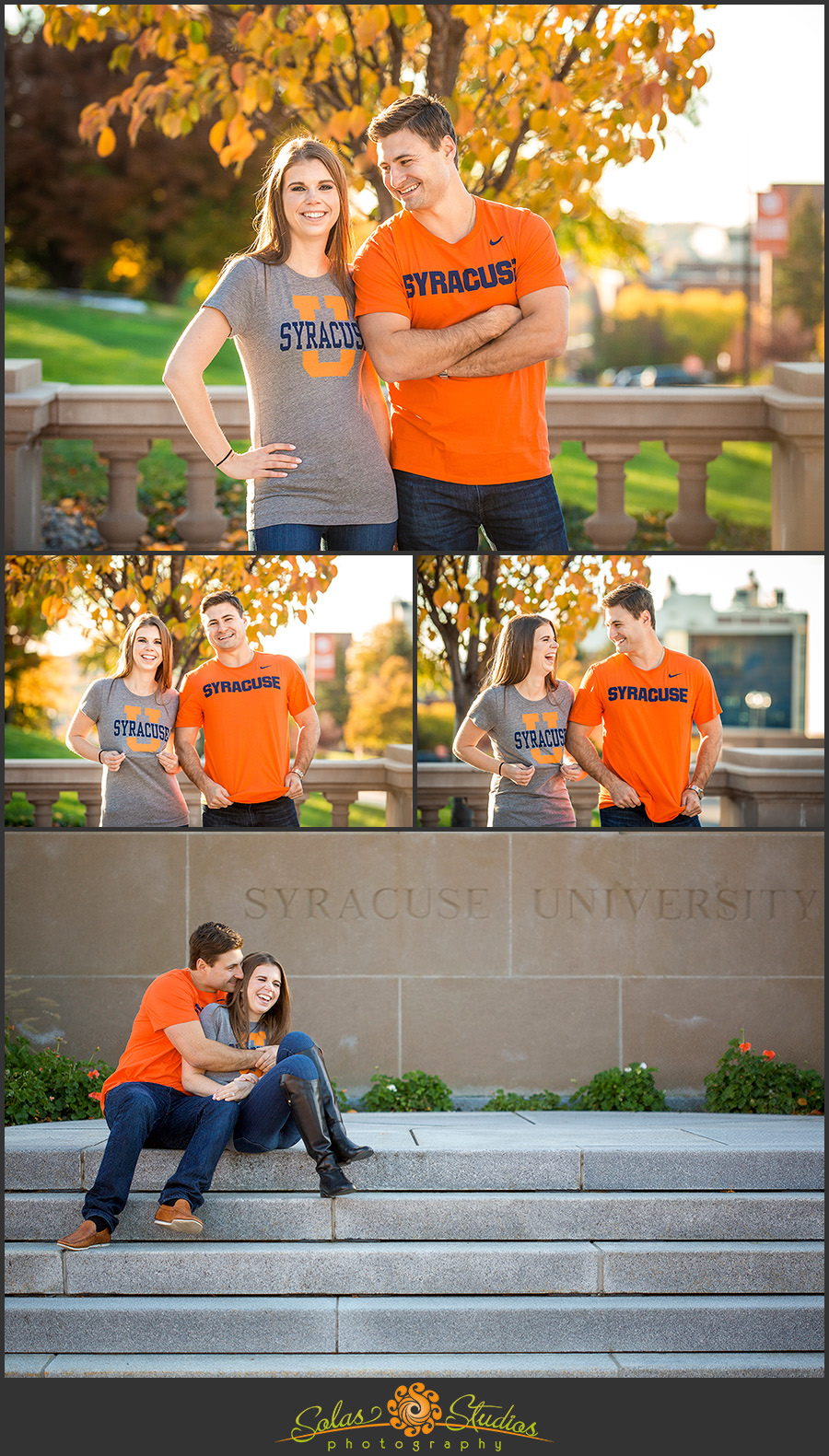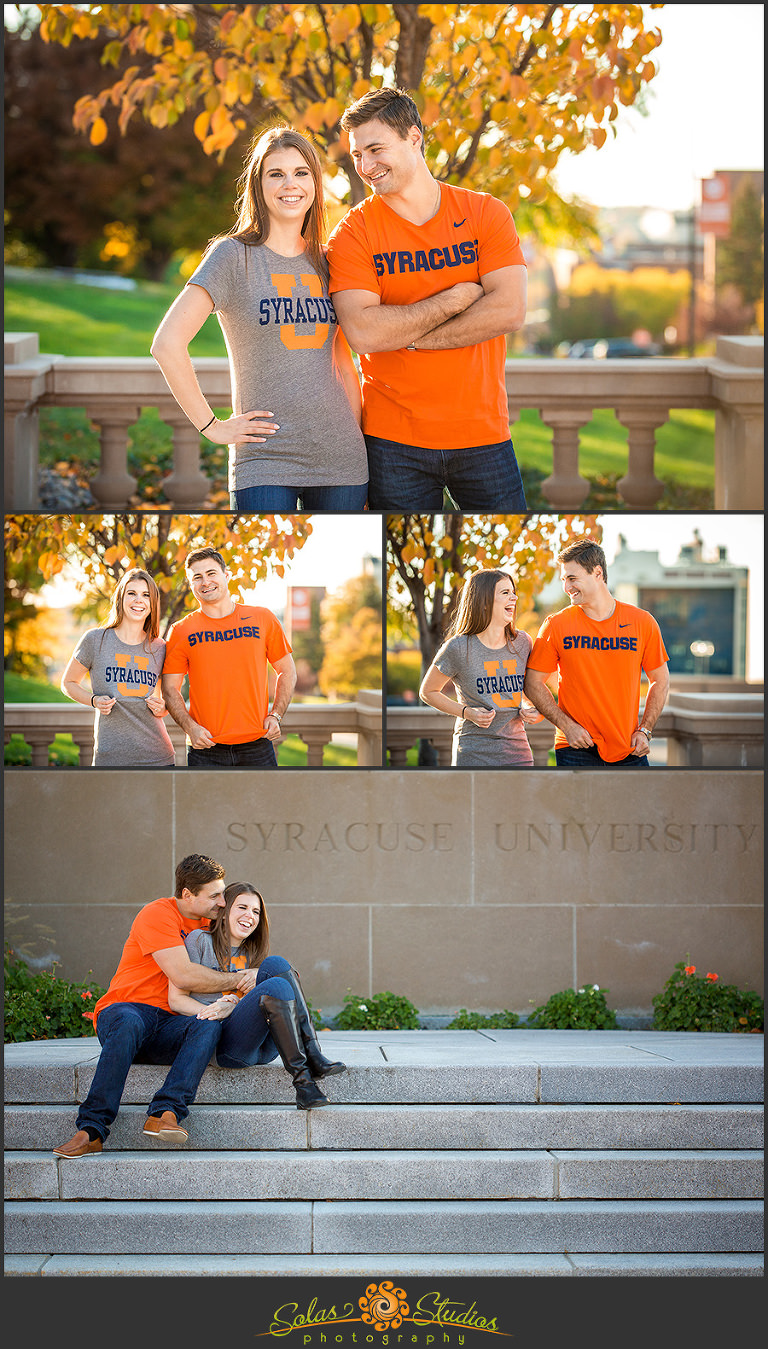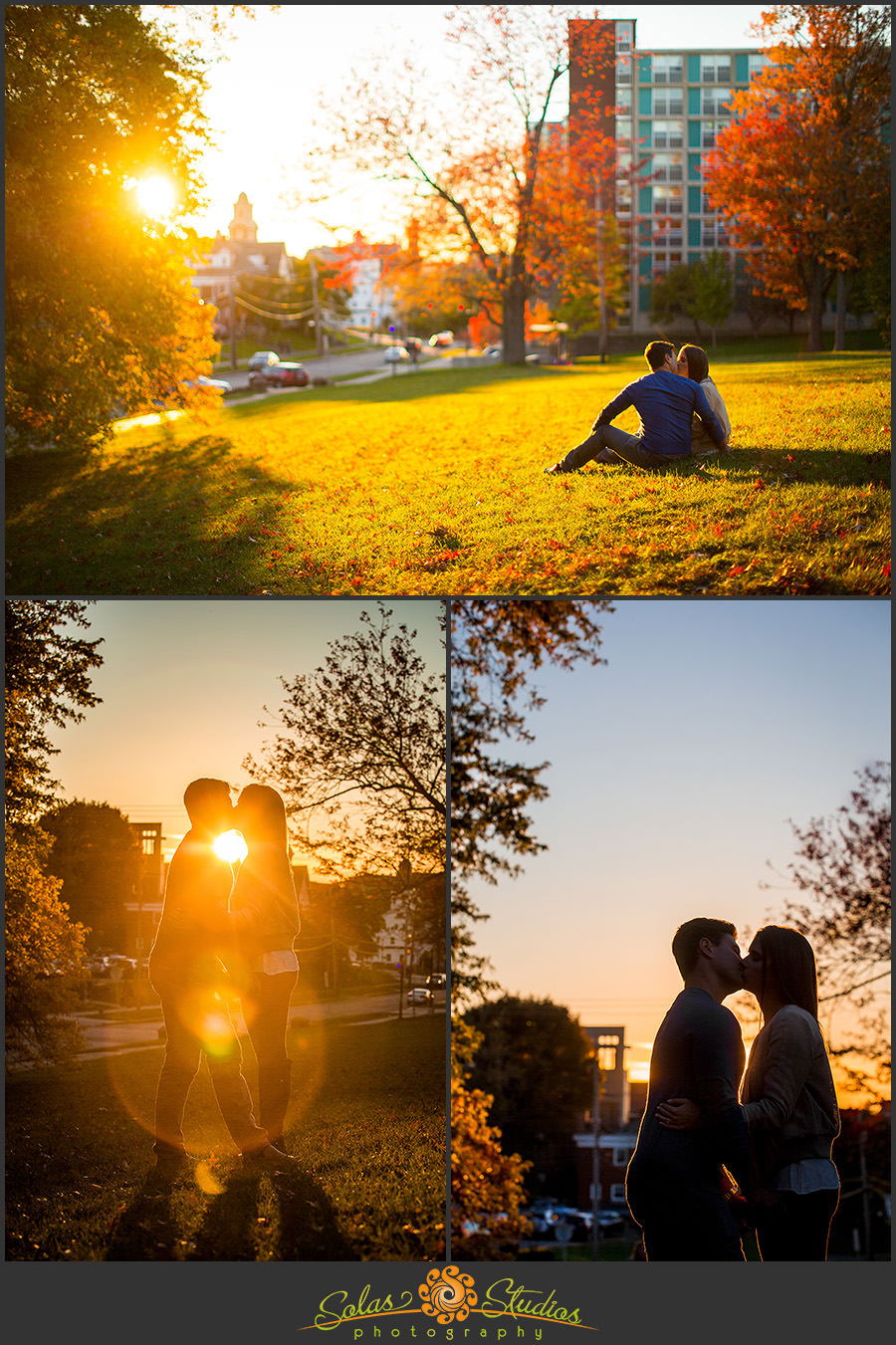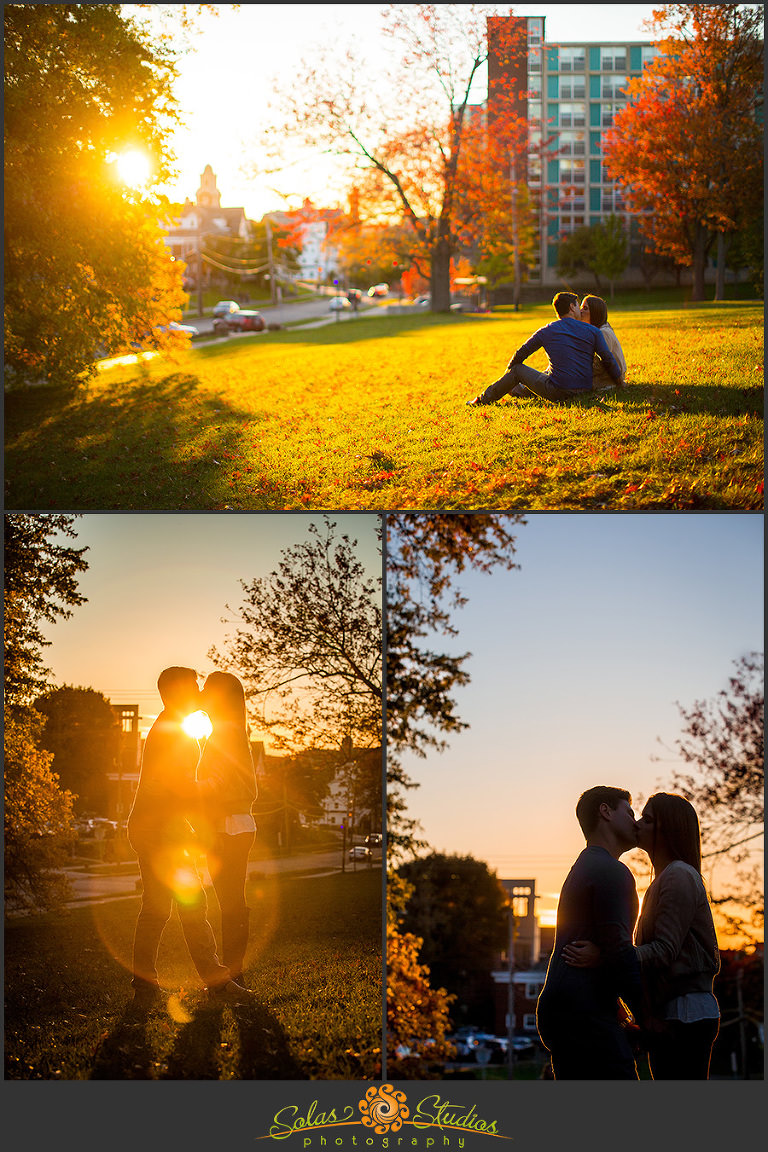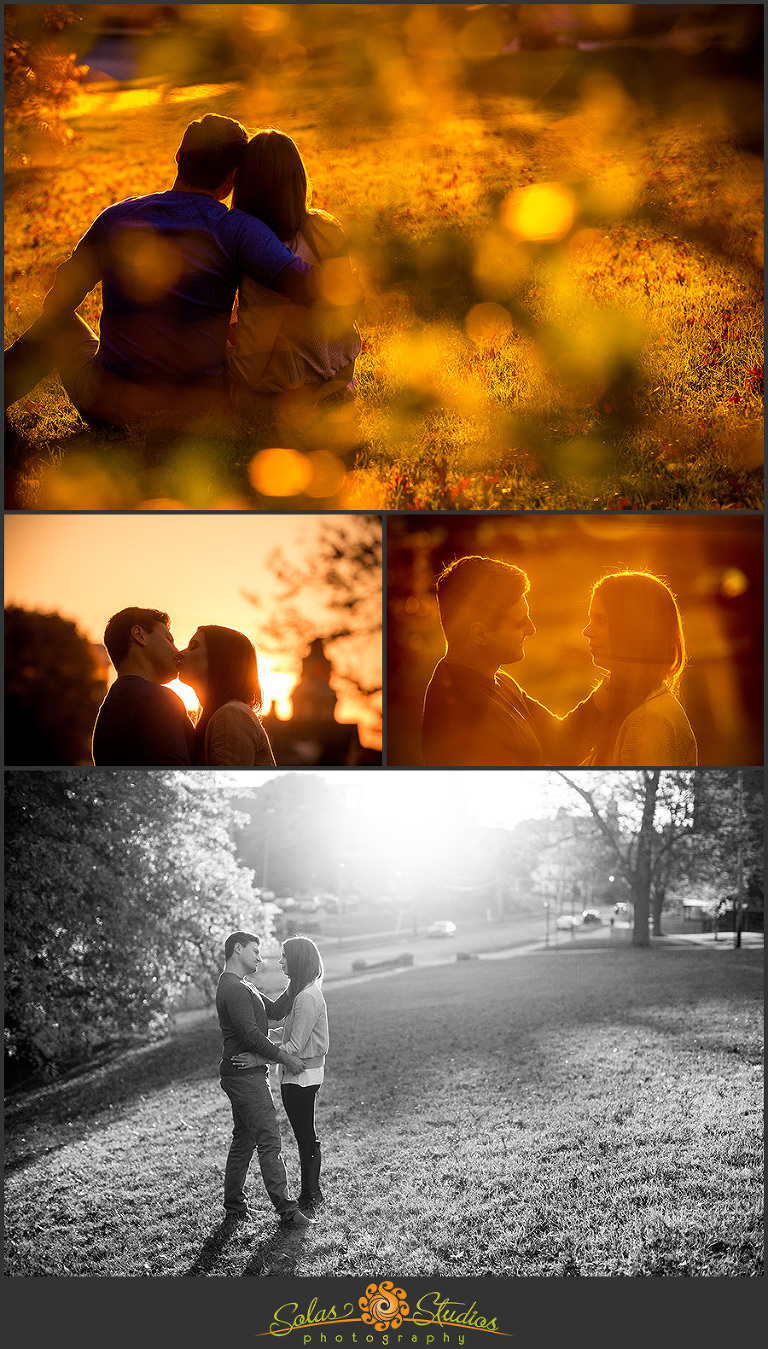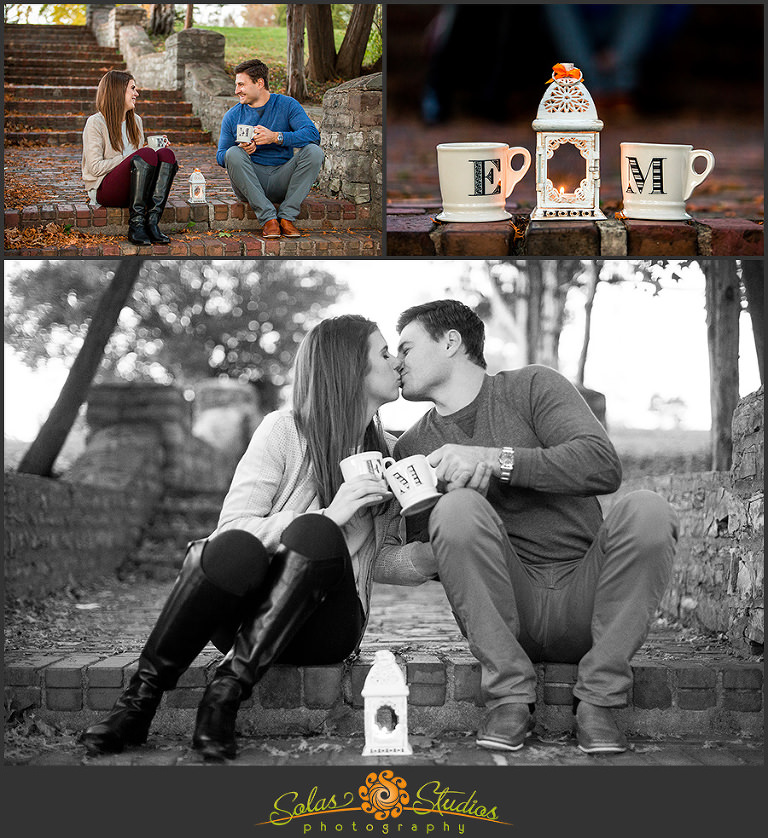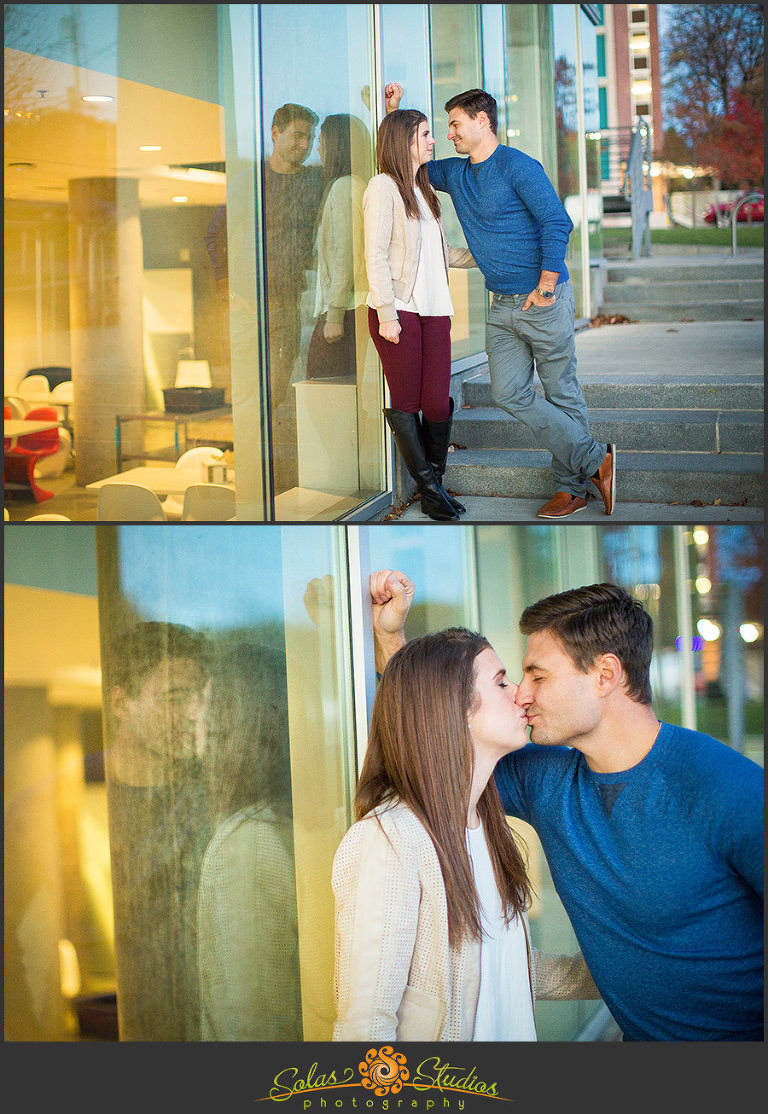 Be sure to watch the highlight video below for more images of their day!
Content, images, and video are © Solas Studios 2015.
Reproduction, screen captures, and use of content are prohibited without written permission.
Follow