Christine and Dan's elopement inspired engagement session was one of the most fun sessions we've had the pleasure of photographing! What started out with a conversation about dogging some burgers in a white dress, emerged into a fun session around downtown with a couple of our very own celebrities.
It's no secret that we really love engagement sessions with our clients, because it gives us a chance to get to know each other and have fun – with no timelines or guidelines to adhere to. It's especially fun when the couple has some ideas on what types of images they have in their head. This is a perfect example of how a crazy little idea can quickly turn into something wonderful!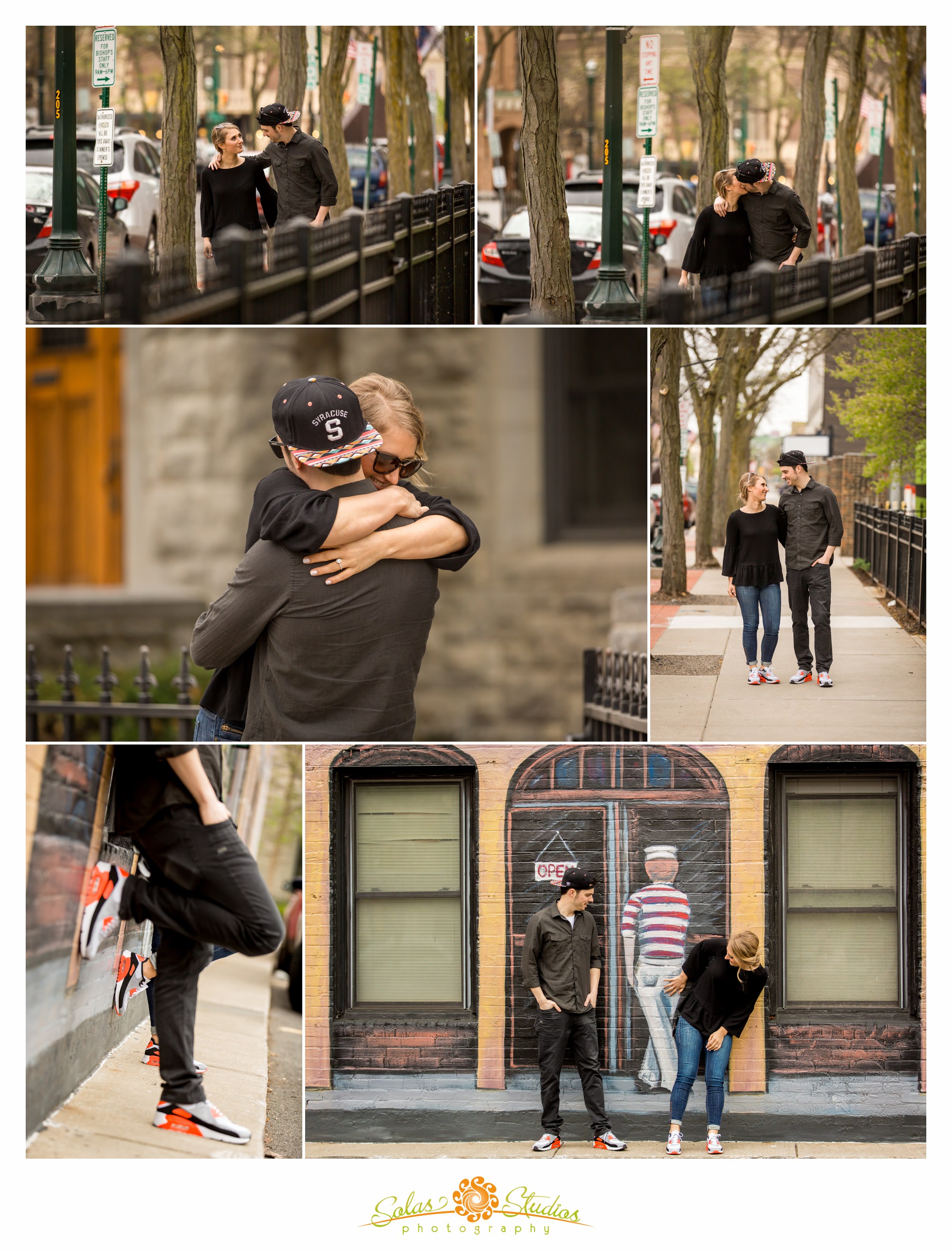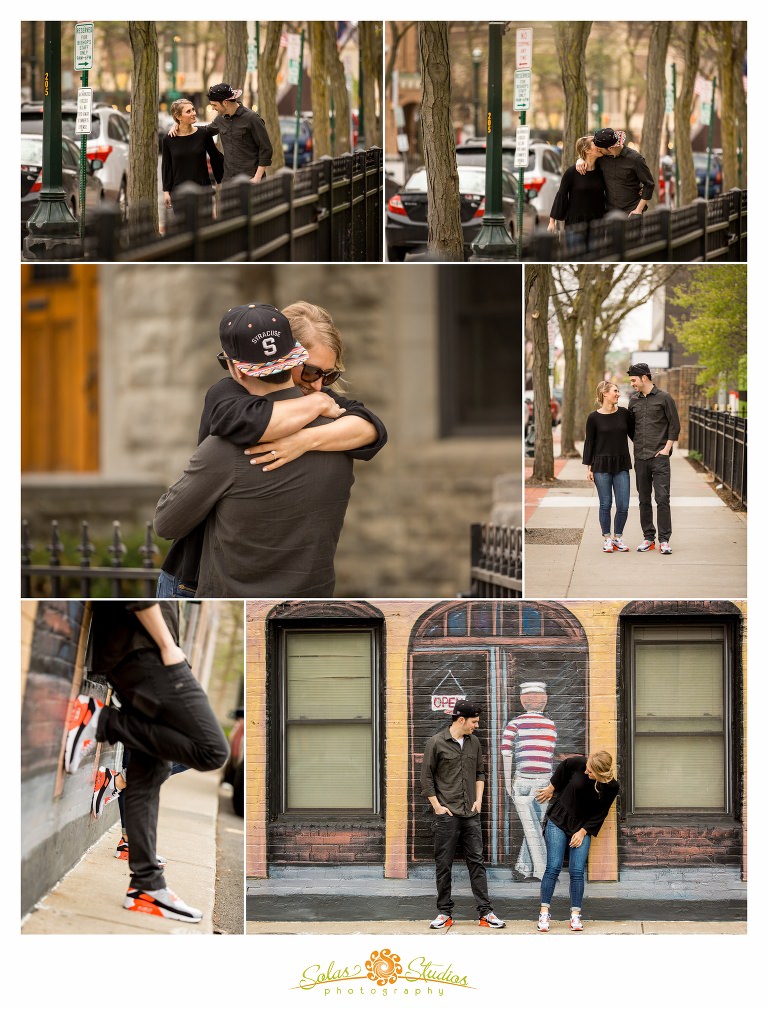 There aren't too many words needed to tell the story of our afternoon together, the images tell the story themselves, but we had so much fun here near the Onondaga County Court House,  and in Columbus Circle!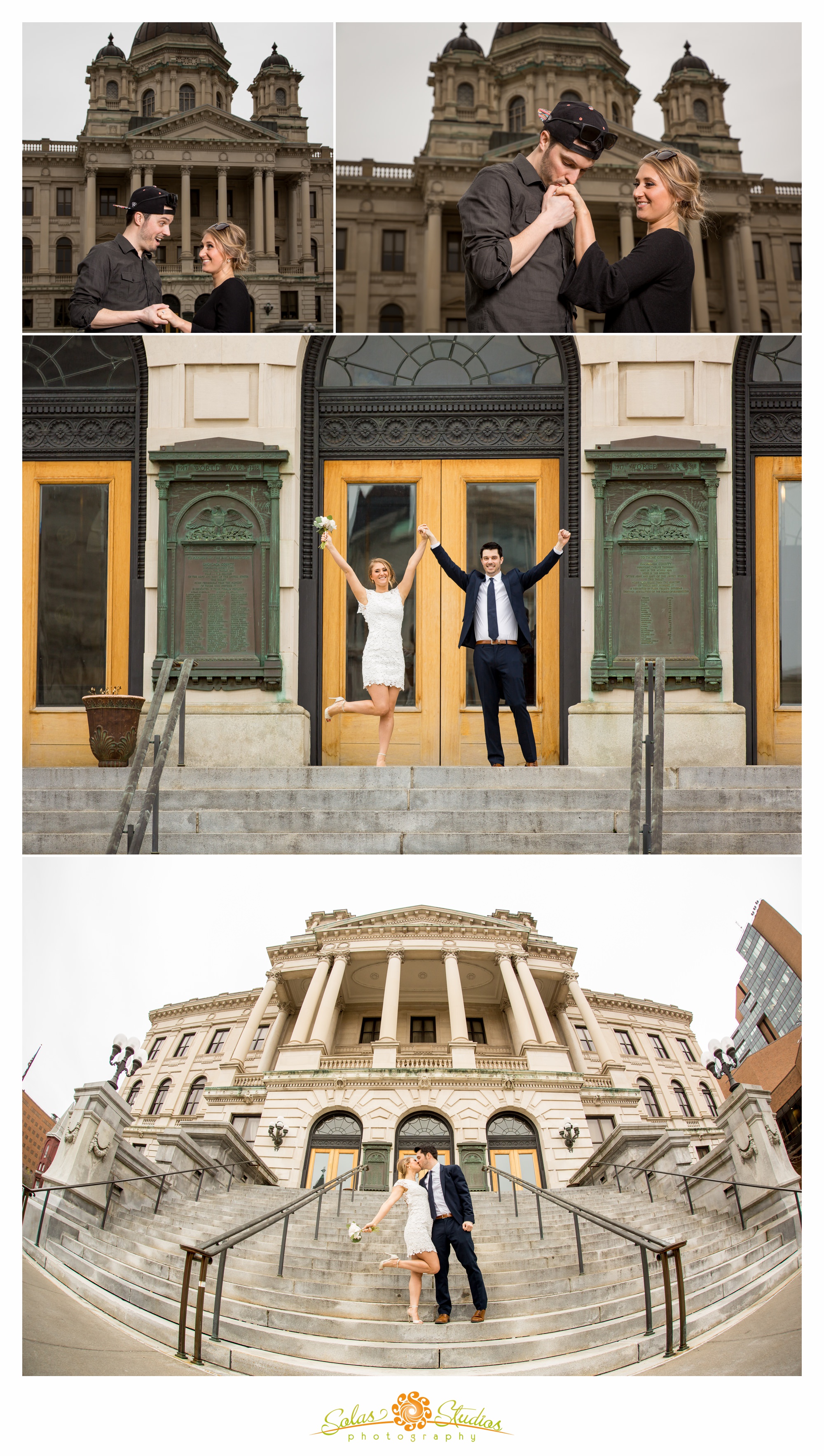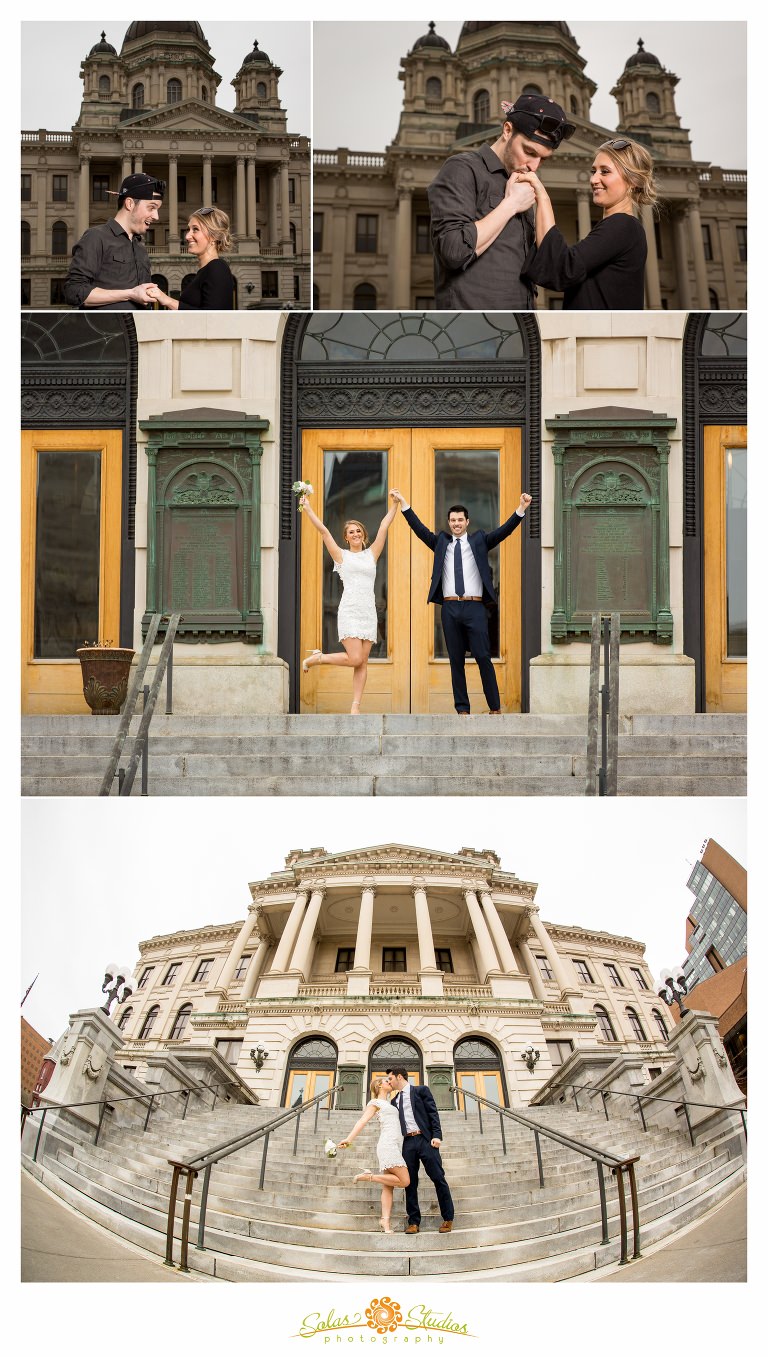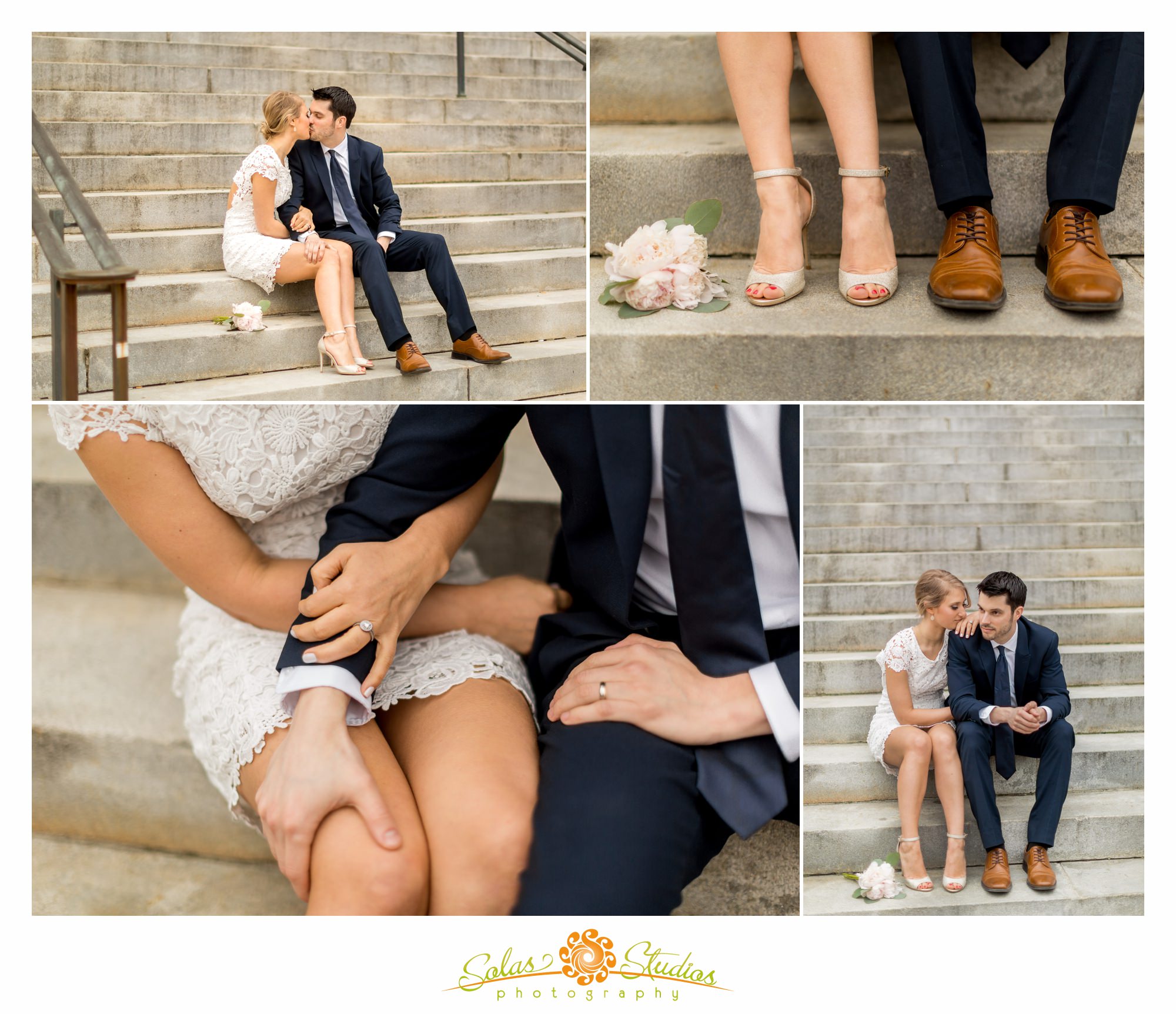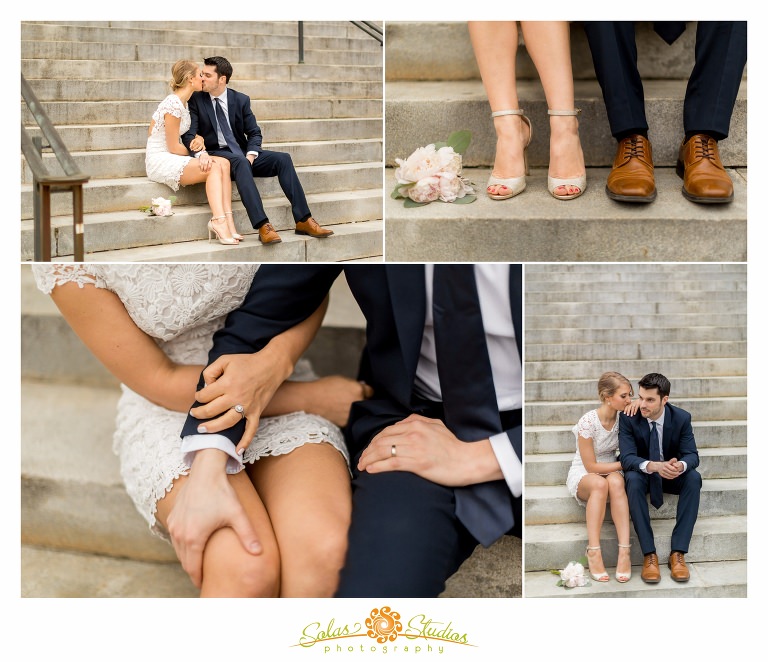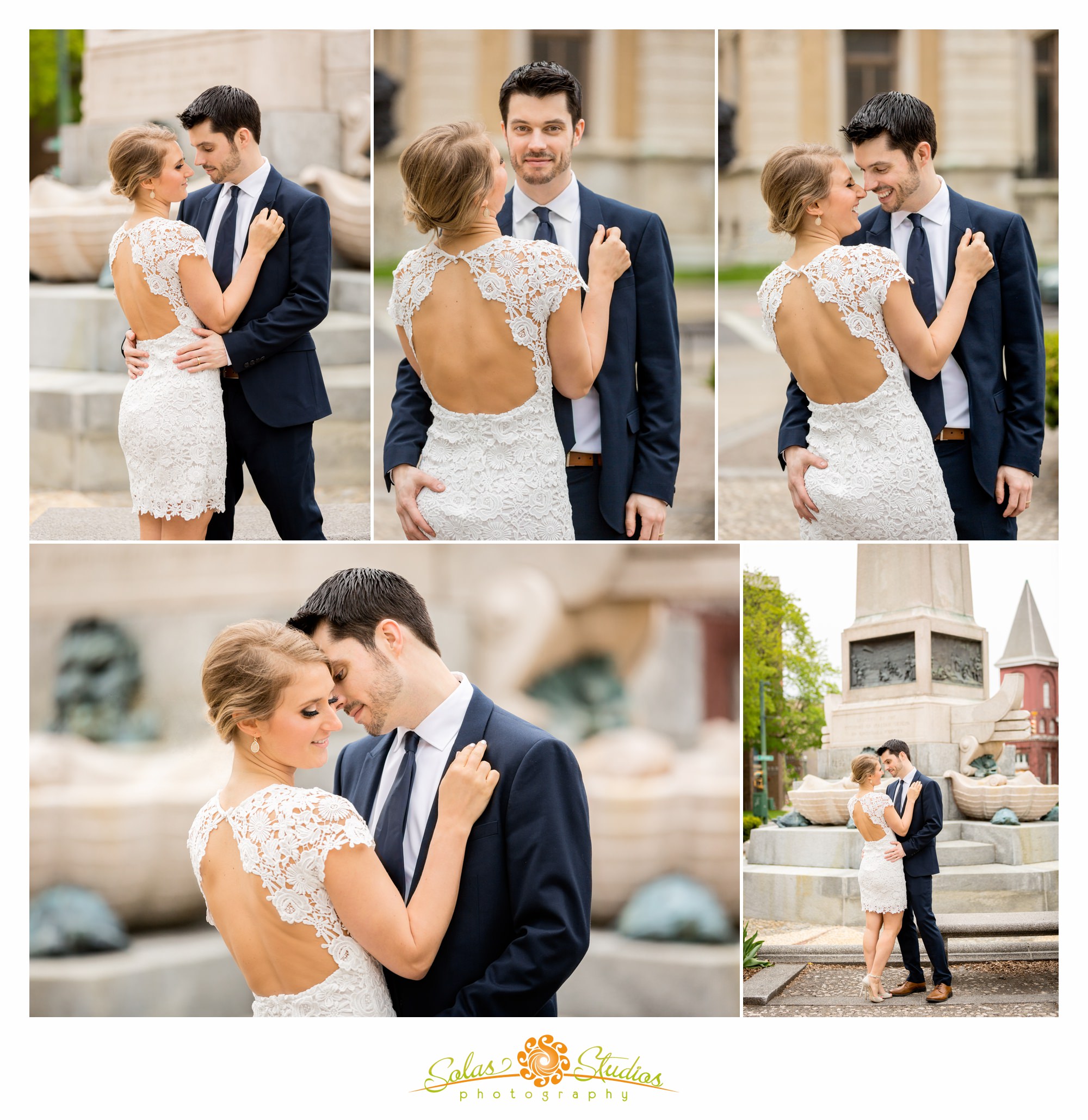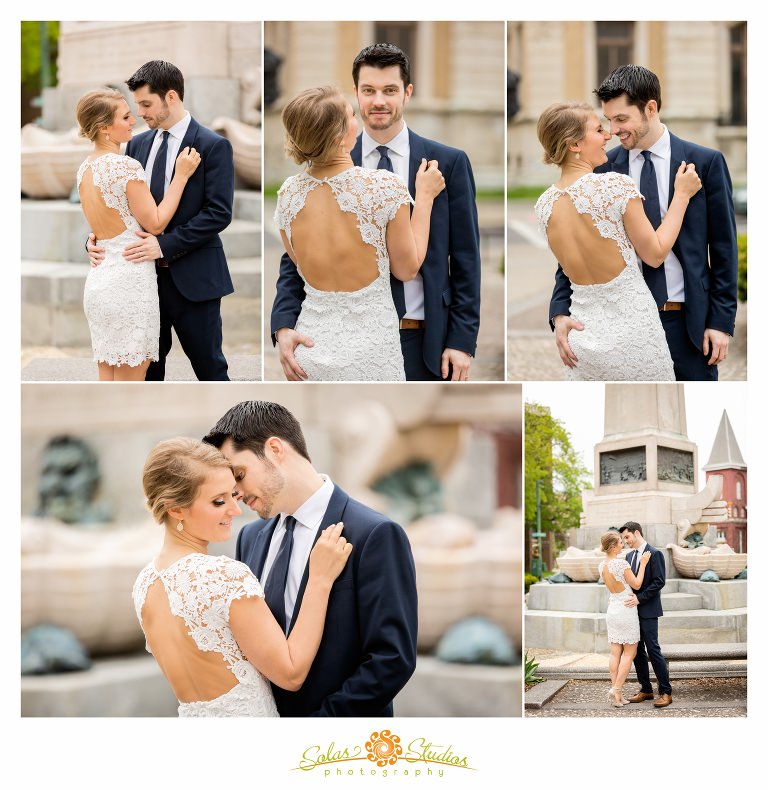 We made a quick stop at Lemp Park…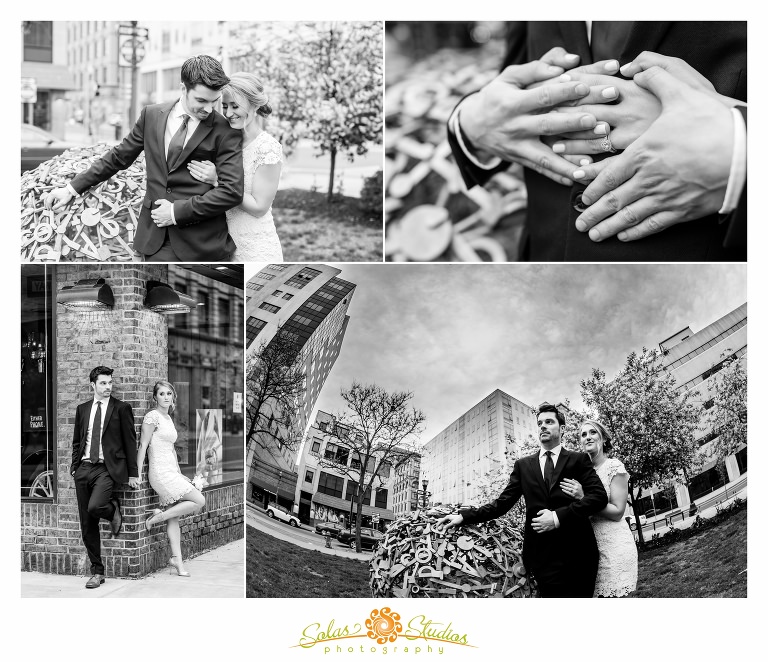 Walked the city streets, and made our way to Sky Armory, where the couple will soon be celebrating their "real" nuptials with their friends and family.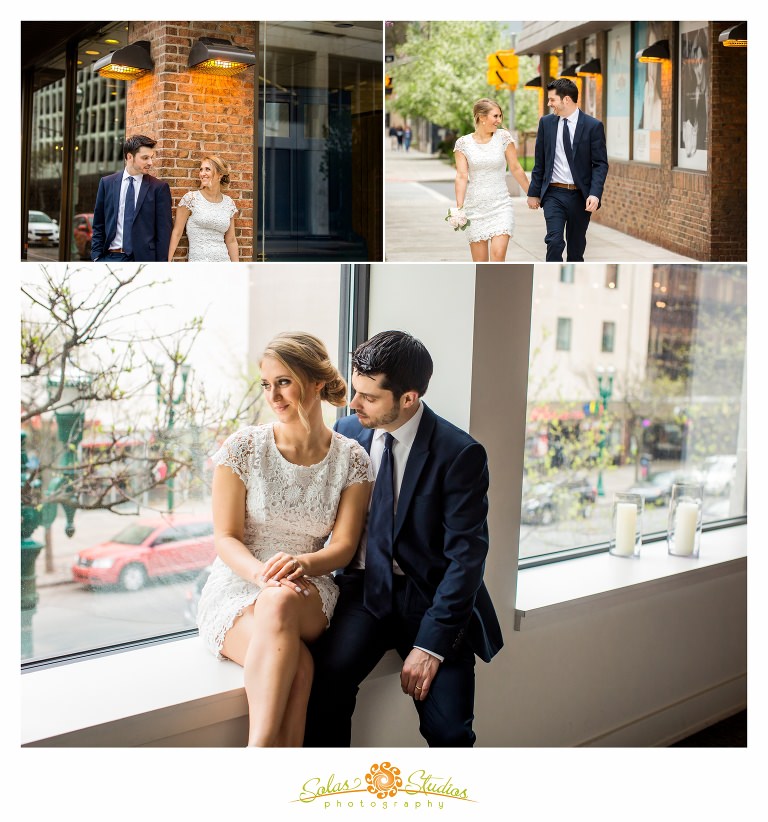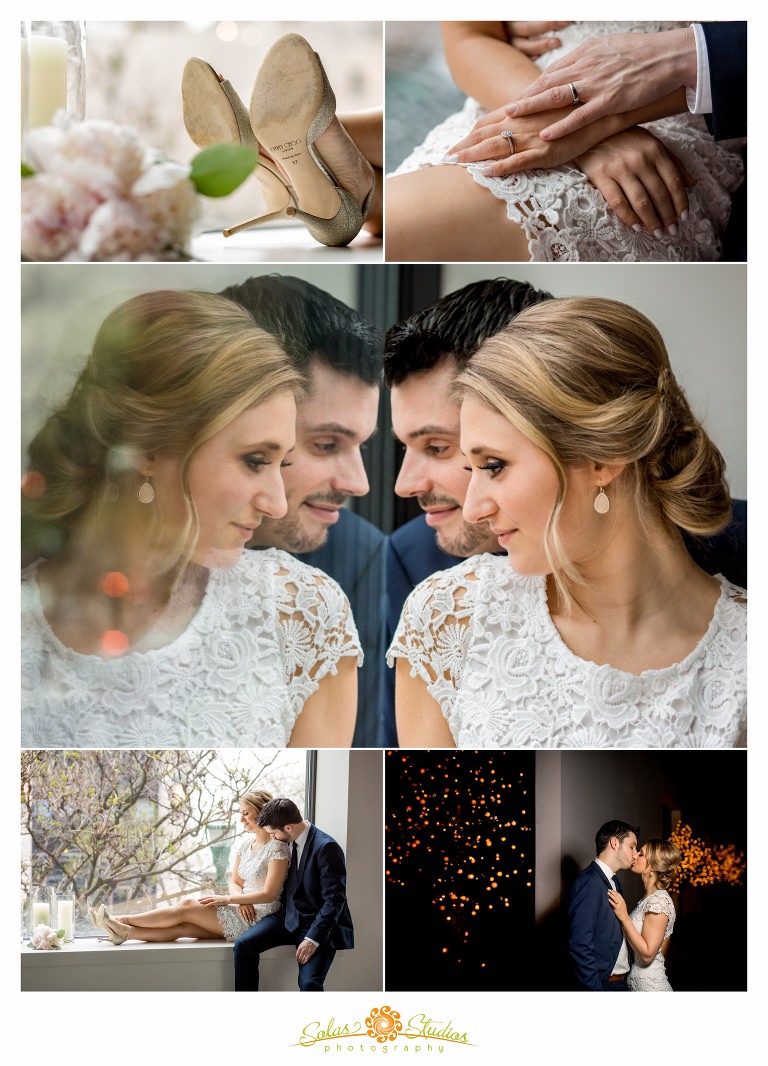 All of this love stuff, and having your own personal paparazzi team will make any good-looking couple hungry and thirsty.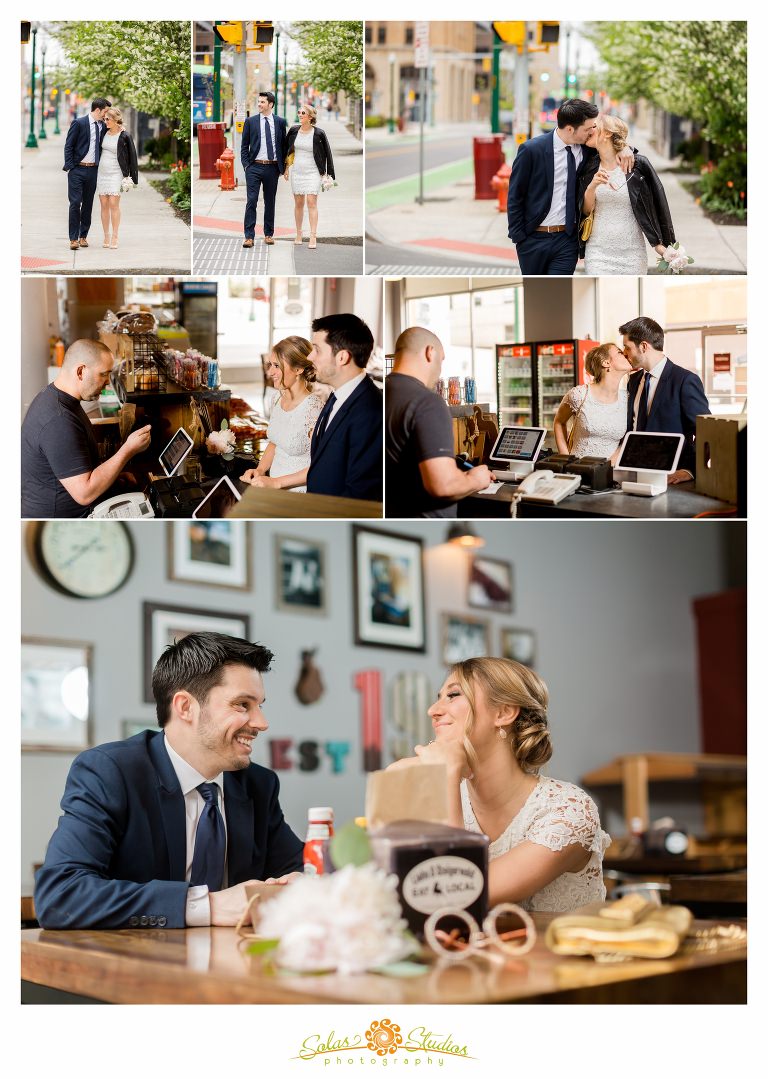 The staff at Liehs and Steigerwald were happy to serve up some big fat burgers and tasty fries. And they were especially forgiving of their paparazzi, too!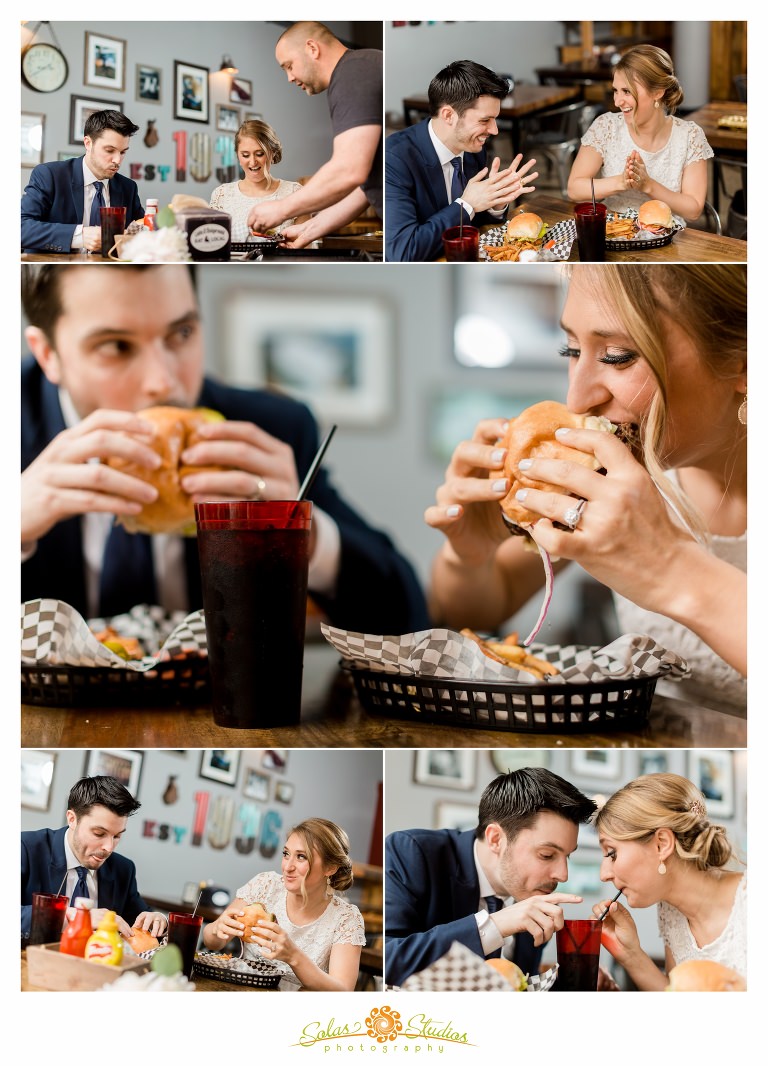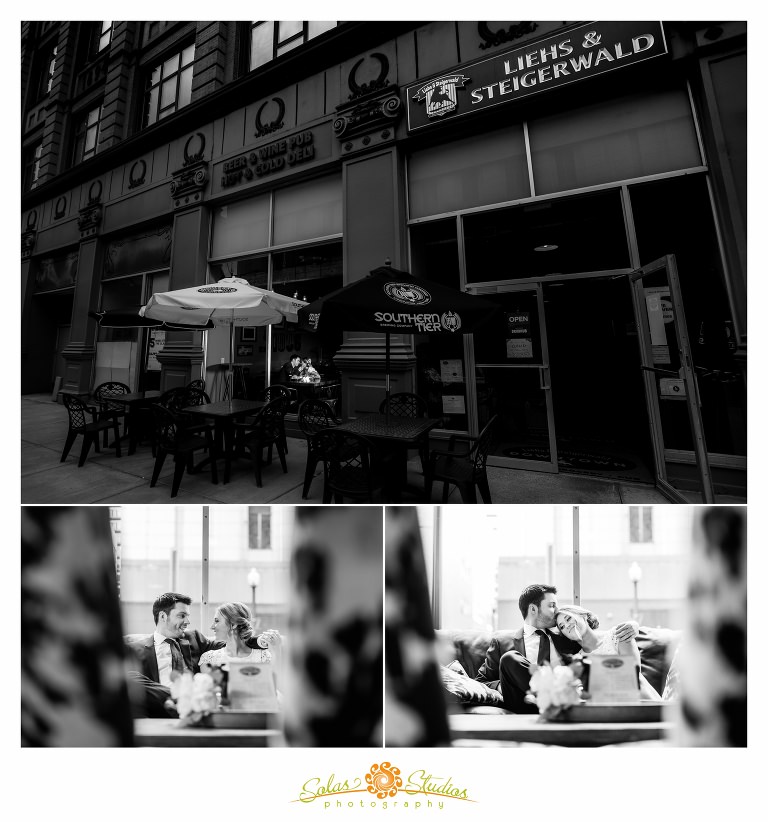 A couple of refreshing brews and some darts made for a good follow-up after wolfing down those juicy burgers!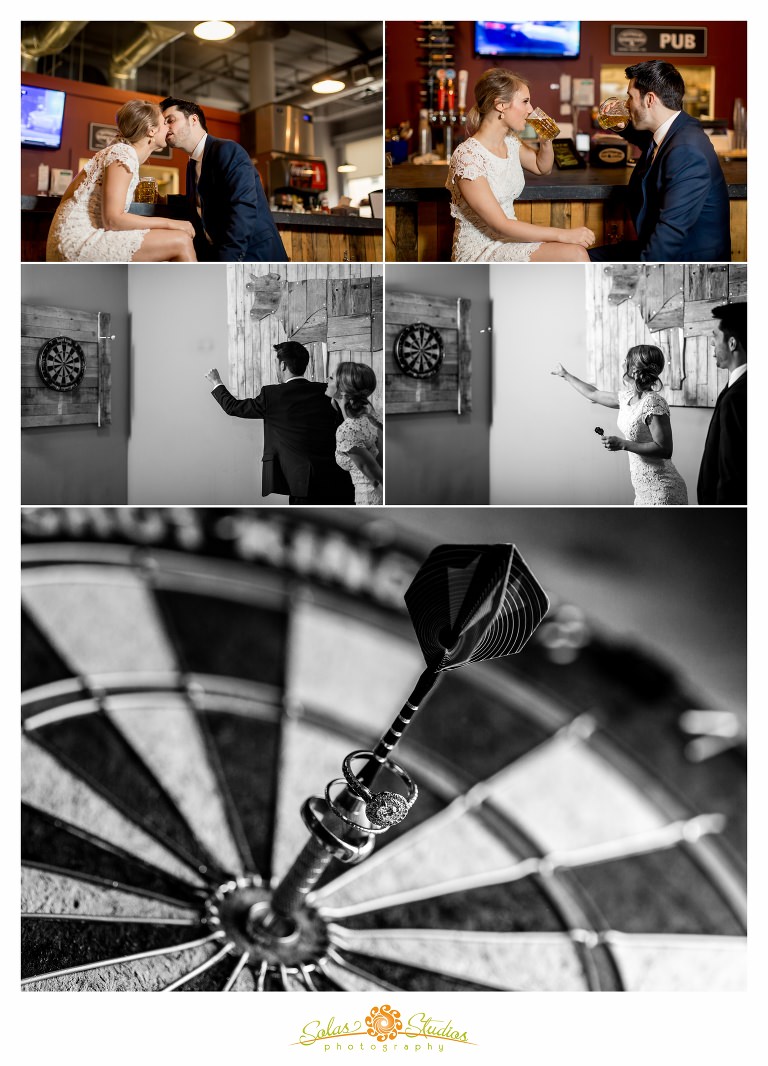 What an awesome time we had with Christine and Dan, and we are really excited about getting to share in their wedding day with them very soon! Though we probably won't get to tour the city and eat burgers and fries, we're pretty confident they have a fabulous day planned for everyone to enjoy! Can't wait!
Le gach dea-ghuí,
(With all good wishes)
Colleen & Greg
All content, images, and video are © Solas Studios 2017
Reproduction, screen captures, and use of content are prohibited without written permission.
Follow